People usually have so many questions about how to spend BTC. There are many ways to do this using cash or via PayPal, so keep reading, because in this quick guide you will find information about selling bitcoin and the best exchanges.
Summary: Guide to Sell Bitcoins
Make an account at Coinbase and verify your email and phone number as a first step.
As a next step, you should provide the scanned personal document to complete identity verification.
Go to the "Payment Methods" on the tabs in the middle of the screen to add PayPal as the desired method.
Provide your PayPal account ID (email) and verify it through small payment.
Click "Accounts" tab and then "Receive" button to generate the address. Use it on your external BTC wallet to transfer coins to your Coinbase account.
Go to the "Buy/Sell" tab and click "Sell" button to fill out the form. End the process by clicking "Sell Bitcoin".
By now, you have probably heard about the blockchain-based currency called bitcoin (BTC) due to its unprecedented value growth. It is the pioneer of cryptocurrencies, the one all others shaped its platforms after. It is a decentralized currency that is controlled by the market participants.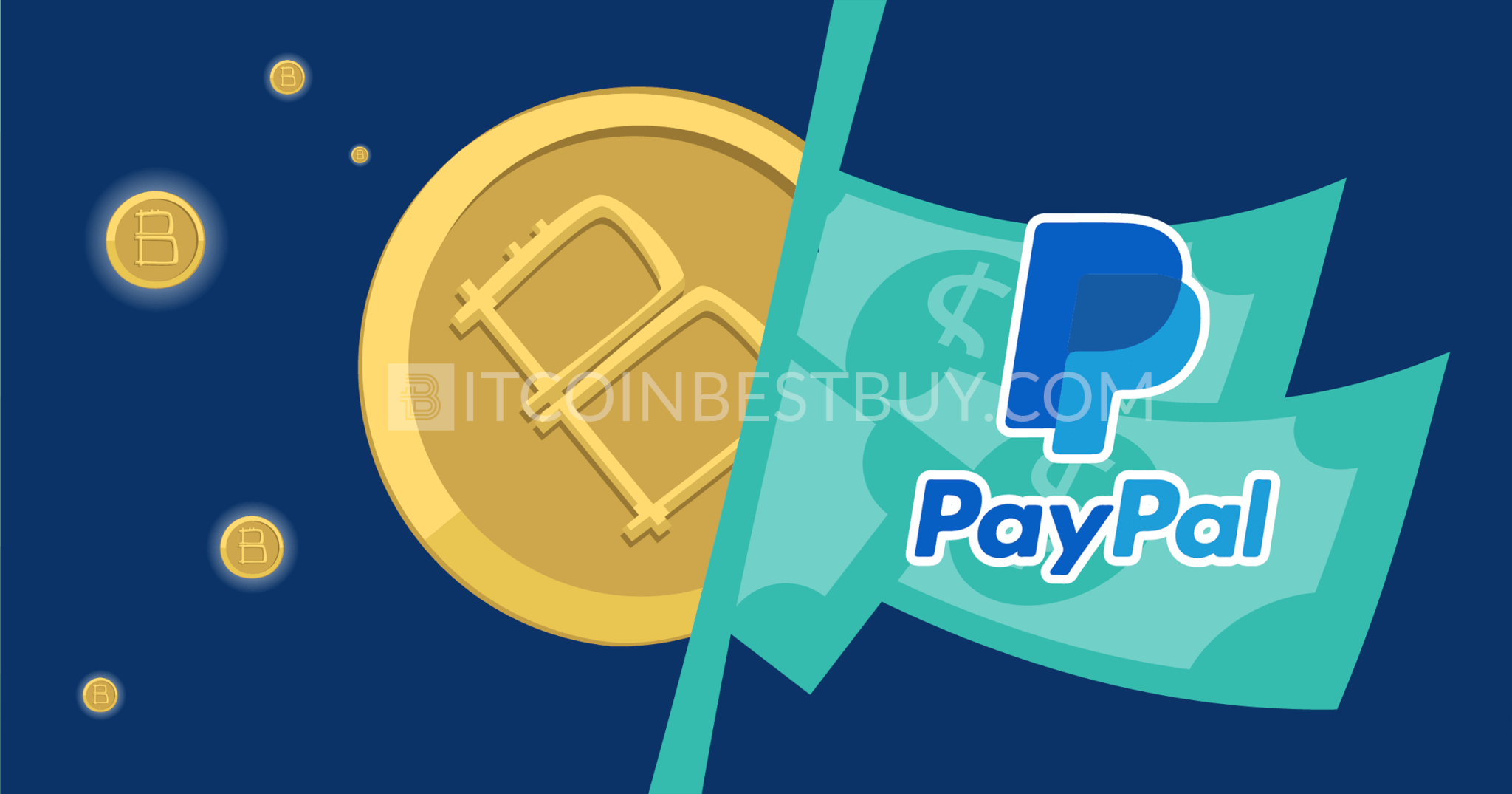 In this article, we go through a number of the best and easiest ways to liquidate your bitcoin volumes. We review sale methods such as via debit card or Visa, with many more alternatives left to you to choose from, no matter where you are in the world.
All Ways to Sell BTC
There are more than a few ways to sell BTC and they mostly involve either exchange like Coinbase and BitPanda, which we will go into detail later on. There are also peer-to-peer (P2P) exchanges that require you to communicate with the fellow trader and agree on specifics for a transaction.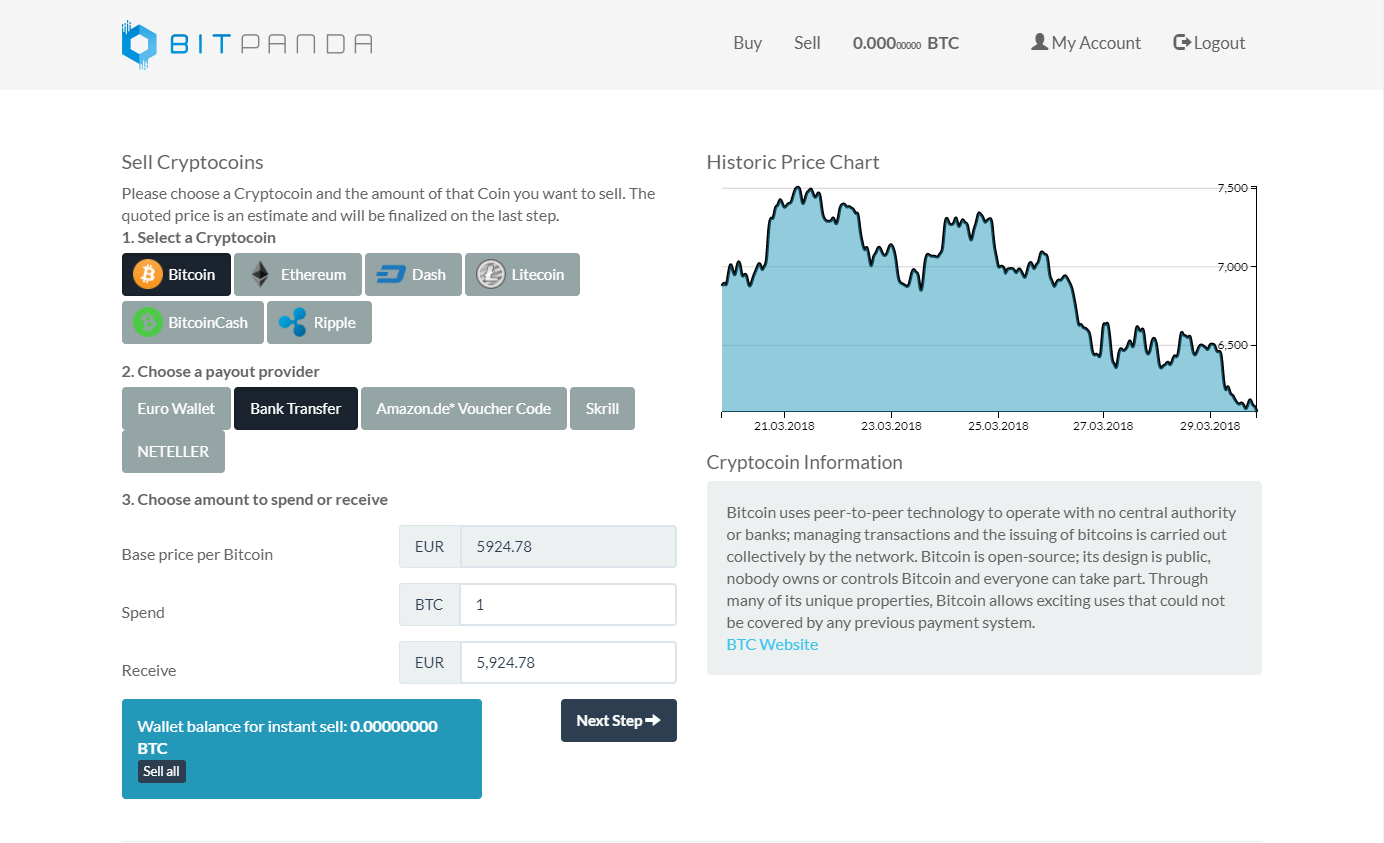 Lastly, there are also stock-like platforms that offer margin trading where you can sell out your BTC positions. No matter if you happen to live in China, India, Malaysia, Singapore, Thailand, Germany, Nigeria or USA, you can sell bitcoins through cash or PayPal.
Selling Bitcoins for Cash
The best way to sell your BTC for cash is through an exchange that offers escrow services. You pay extra for premium safety (rates differ depending on the exchange) while credit card sale activities carry additional bank fees, differing from bank to bank.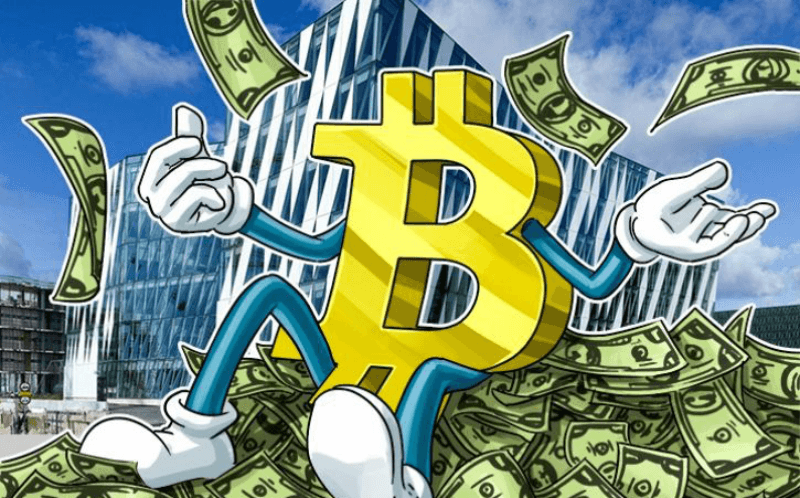 Some exchanges require personal identification process to be completed in order to avoid scams from the customer base and offer lower cost rates. Anonymous sale of BTC usually comes with high fees since purchasing anonymously is seen as a luxury.
Sell Bitcoins in Person for Cash
The more convenient but also risky way to sell bitcoins is through peer-to-peer (P2P) exchanges like Paxful and LocalBitcoins. You arrange a meeting with another trader and decide where and when the exchange will take place. There is a high probability of scam for both parties due to the fact on how easy it is not to adhere to the trade agreements.

You can easily mend this with some exchanges that have escrow service, demanding for assets to be already prepared and uploaded into their system. Not all exchanges that are P2P based have this function though, thus it is crucial to use platforms that do offer escrow products.
Selling for Cash at Bitcoin ATM
Selling bitcoins through an ATM is the most convenient way if you are lucky enough to have one of them close by. There are around 2.500 machines in the world, most of them located in the USA and not all of them have the "cash in" feature.
Can You Sell BTC for Cash Online?
Yes, you can sell online and, as we have mentioned before, there are a number of exchanges that offer this service. You can choose what currency you would like to receive payments on, for example, US dollars or Euros with Circle being an example of a platform allowing such conversion. Another way is P2P through MasterCard, Western Union, or NETELLER, which is similar to PayPal and Skrill.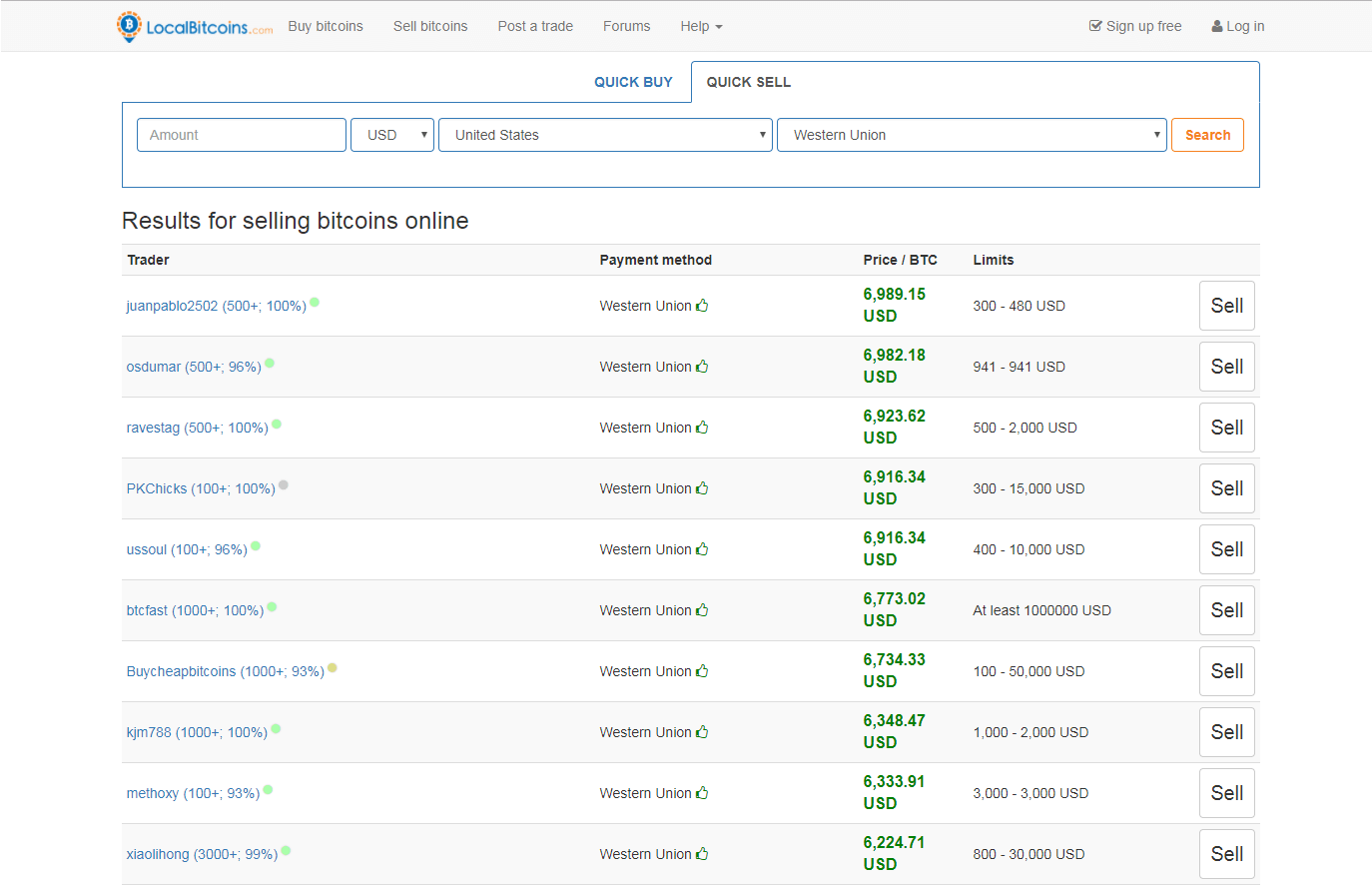 Almost all ways that exist tailor to online cash, because that is the most convenient and safe channel to use, depending on the chosen medium. Sometimes it is not the fastest but is surely the more secure way to sell BTCs.
Sell BTC for PayPal
Some might argue that using PayPal is the best and safest way to guarantee your cash but it is by far not the easiest way. You will need a PayPal account linked to your bank and an account on Coinbase, BitPanda, VirWoX, or CEX.IO. Then, you simply follow the steps given on each exchange that we will provide further on in this article.
Can I Sell My Bitcoins with Western Union?
Yes, you can sell BTC using Western Union (WU), as multiple exchanges support transfer with this payment method. However, some traders have been scammed through this option, mostly by the exchanges themselves. You need to investigate platforms thoroughly and make sure which are legit to work with, based on user reviews.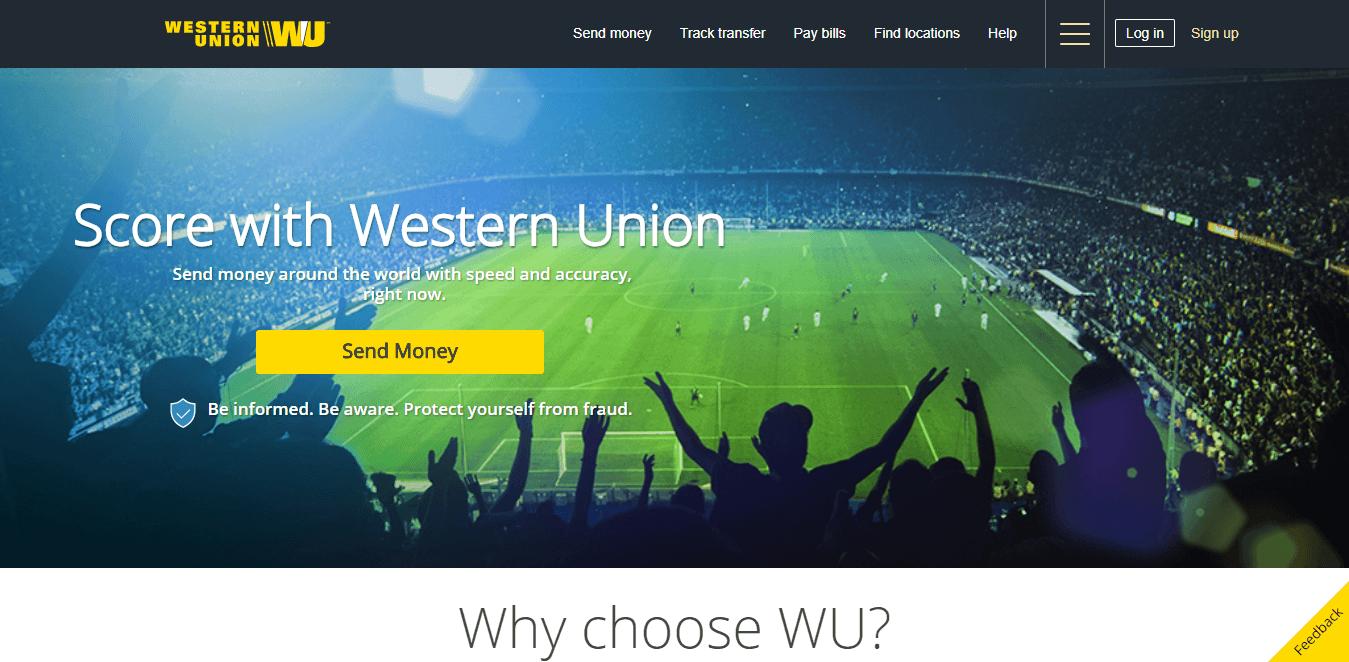 You need to be careful when trying to sell crypto using Western Union as multiple users have reported being flagged and having their account banned. Another issue may occur in which WU will ban accounts that have "suspicious" activity; meaning too many transactions all at once.
Selling BTC by Spending
There are thousands of businesses, around the world, that accept BTC as payment. Mostly because it is a decentralized currency, and relatively new, there are no laws or taxes against them in most regions around the globe, making BTC transactions attractive.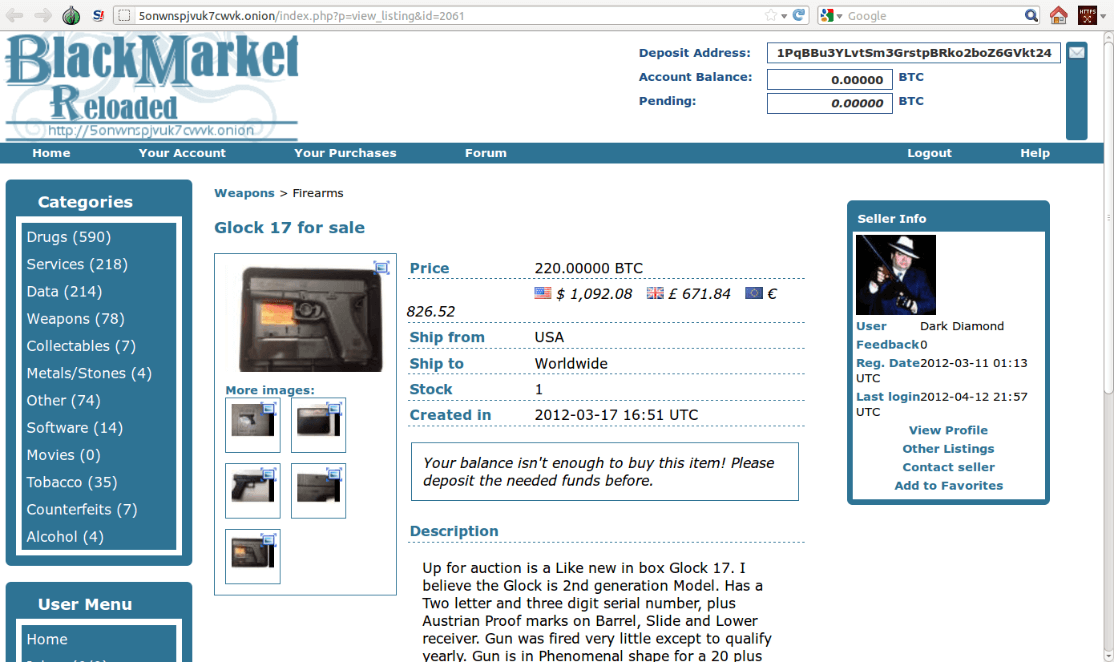 Another way to spend BTC is by going to the deep/dark web, as that is the main source, and for your own safety, the only source of payment. The dark web is known for a ton of illegal activities but some of the processes can be used for legal payments like retrieving stolen credit card numbers to their owners.
How to Sell Bitcoins Online?
As mentioned in previous sections, you will need an account where you can receive payments expressed in fiat currencies. Usually, traders use PayPal or bank accounts, where wire transfers or cash deposits can be conducted.
You can also use in-person meetings to receive money on your hands though you should bring a friend with you to ensure the safety of the process or both parties.
Direct Trades
This way is a more "hands-on" approach if you want the gain control over the transaction but you leave yourself more open to scams and frauds. This process will most likely require your full identification, so if you are looking for anonymity you should avoid this option.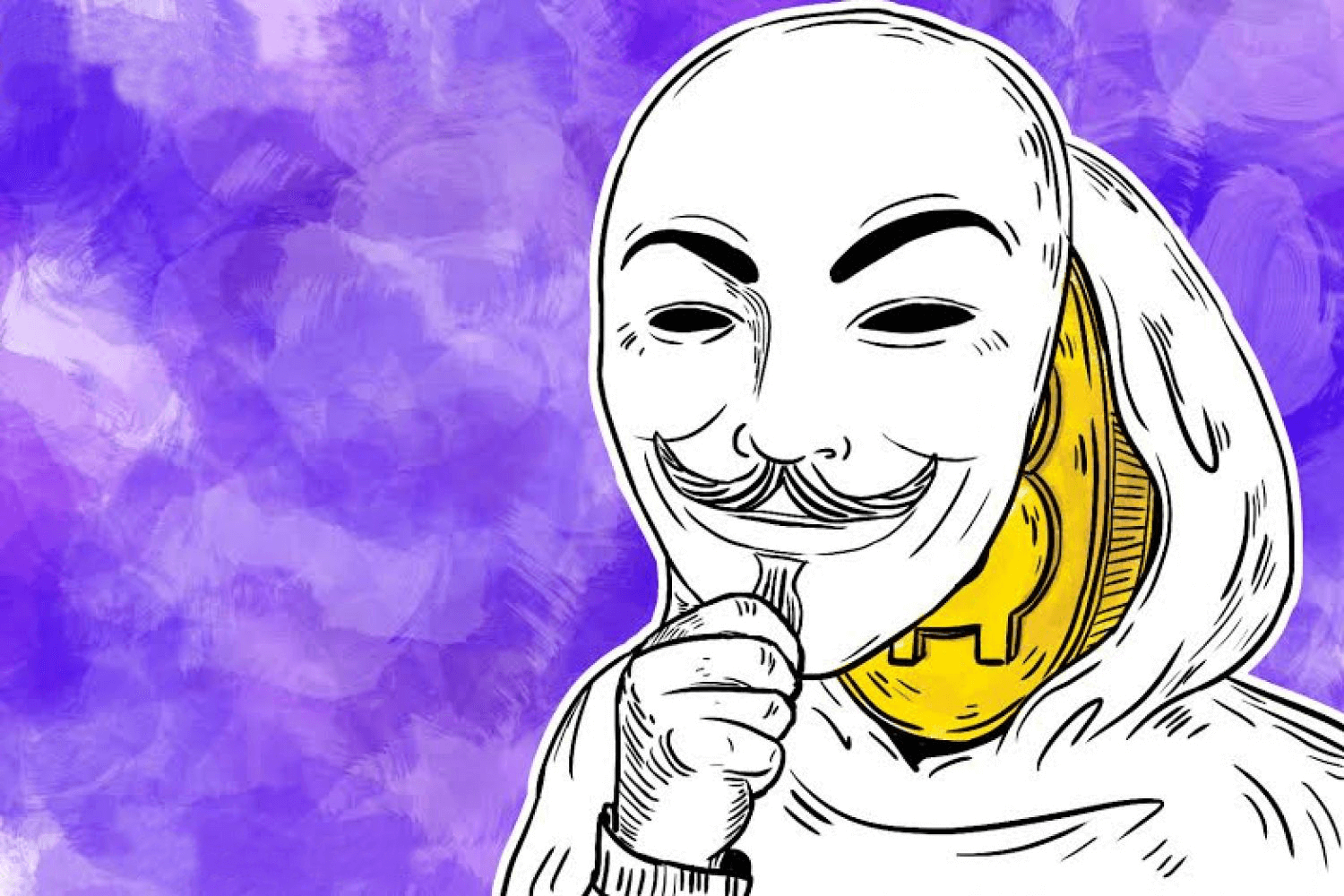 You set up a sell order for a specific value and when someone comes along looking to buy at the agreed upon price, the site will alert you that you can move ahead with the transaction. We recommend this way for experienced traders that understand the industry and margin trading as well.
Exchange Trades
This is the simplest and most automated way to get cash for your BTCs. You create an account and a wallet on a site like Coinbase put your bitcoins there and sell it. Some exchanges will most likely put a limit on the amount of BTCs you are going to sell at once.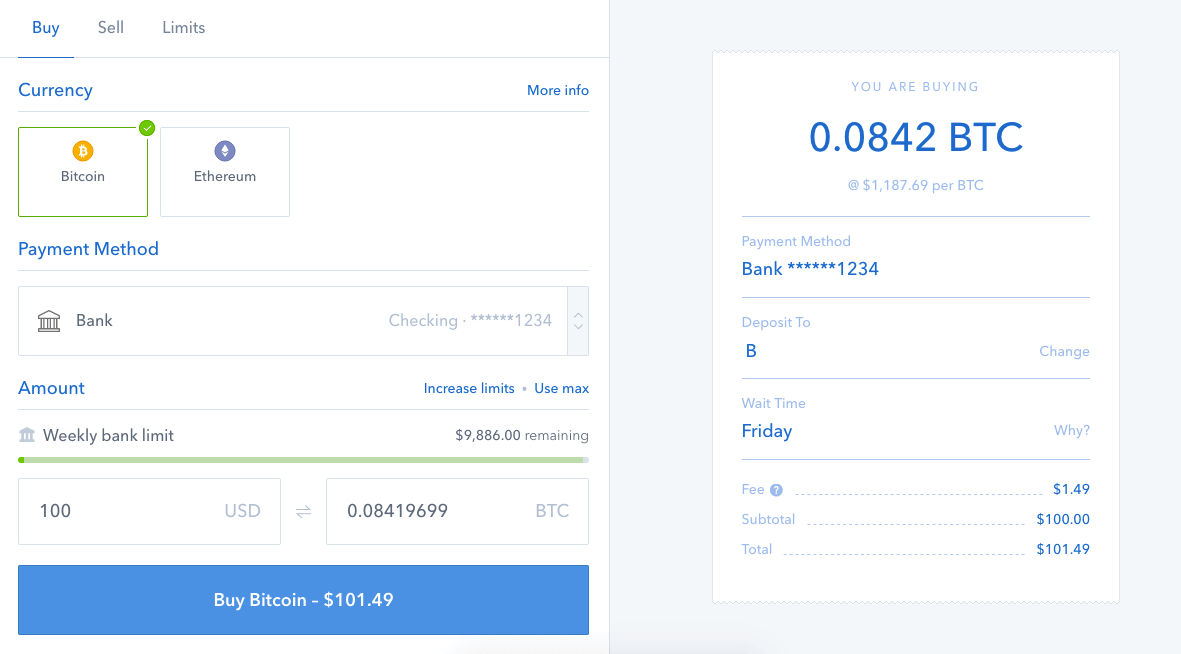 Once the transaction is done, the exchange will transfer the cash to your linked bank account with a fee taken from the amount that was given. You may also need to do this manually if you have not set your API tools (for experts only). It is best that you do not leave any cash or cryptos in your wallet on the exchange site longer than necessary due to hacking risks.
Peer-to-Peer BTC Marketplaces
The peer-to-peer bitcoin exchanges offer anonymous ways to buy and sell bitcoin with numerous deposit methods. LocalBitcoins is the most popular and is considered the best in this type of exchange, due to it having almost every type of payment imaginable.
Paxful is another P2P exchange and is one of the top due to its privacy and the ability to use gift cards as payment instead of cash. BitQuick is known for its speed, you make the payment with cash and within ten minutes, you have your bitcoin.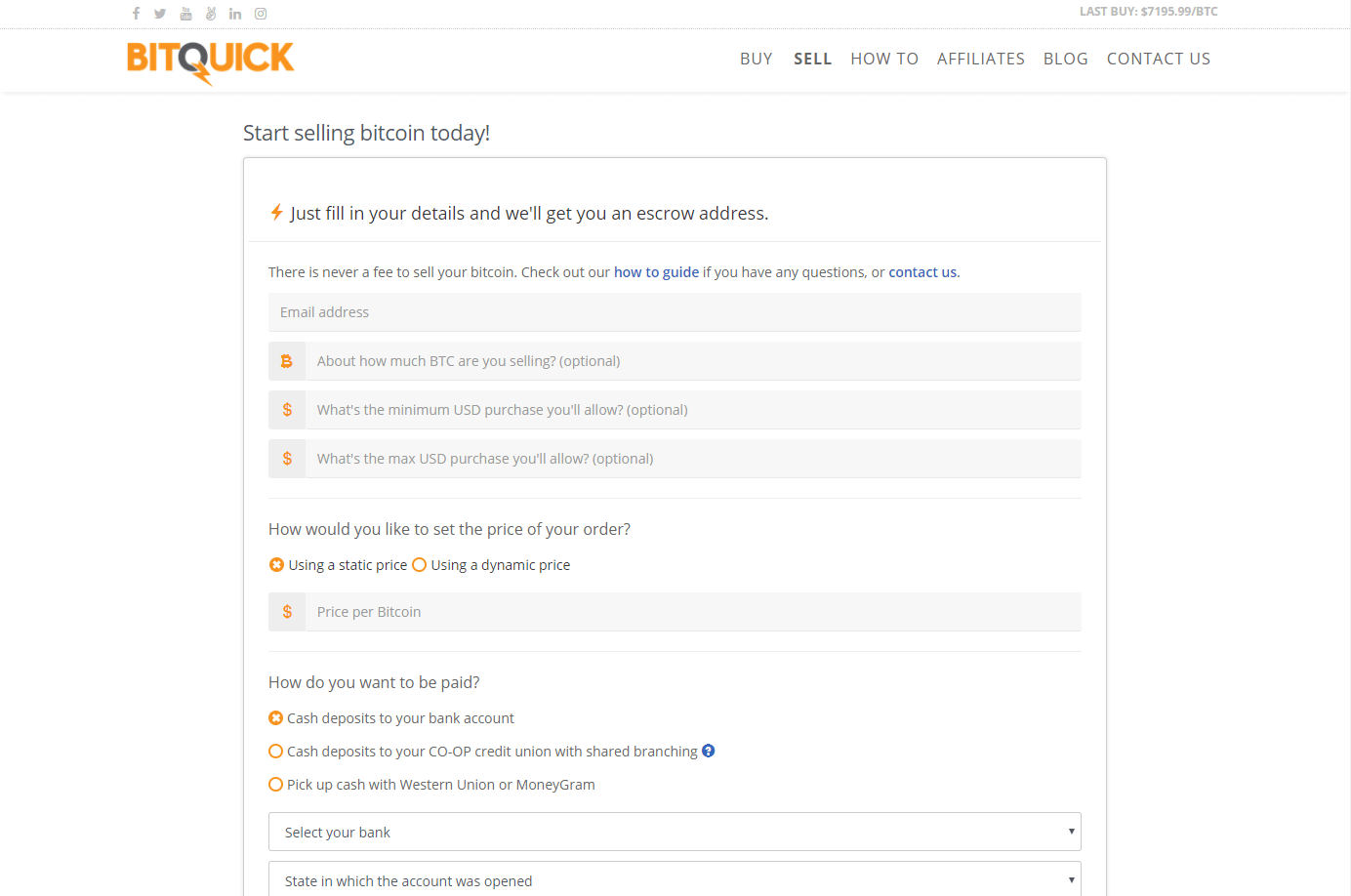 Guide to Sell Bitcoins with Coinbase
Coinbase is considered the most trusted exchange, due to their safety and speed of transfer. They recently added the function of using PayPal as a means of transferring payment from your wallet to your account. All you need is a PayPal account and an account on Coinbase with a wallet. The transfer is almost instant but with traffic could last thirty minutes to an hour with a fee of 3.75% of the transaction's value.
Tutorial to Sell Your Bitcoins for PayPal
Liquefying your bitcoins to cash or to your PayPal account can be very complex and tiresome. In this step-by-step tutorial, we are going to show you few exchanges that support the fast and easy usage of PayPal, them being Coinbase, BitPanda, and VirWox.
Through BitPanda
Once you have registered an account at BitPanda, proceed by depositing some coins into your account by clicking "Create deposit address". Copy the code and use it to transfer BTC from external address to your BitPanda balance.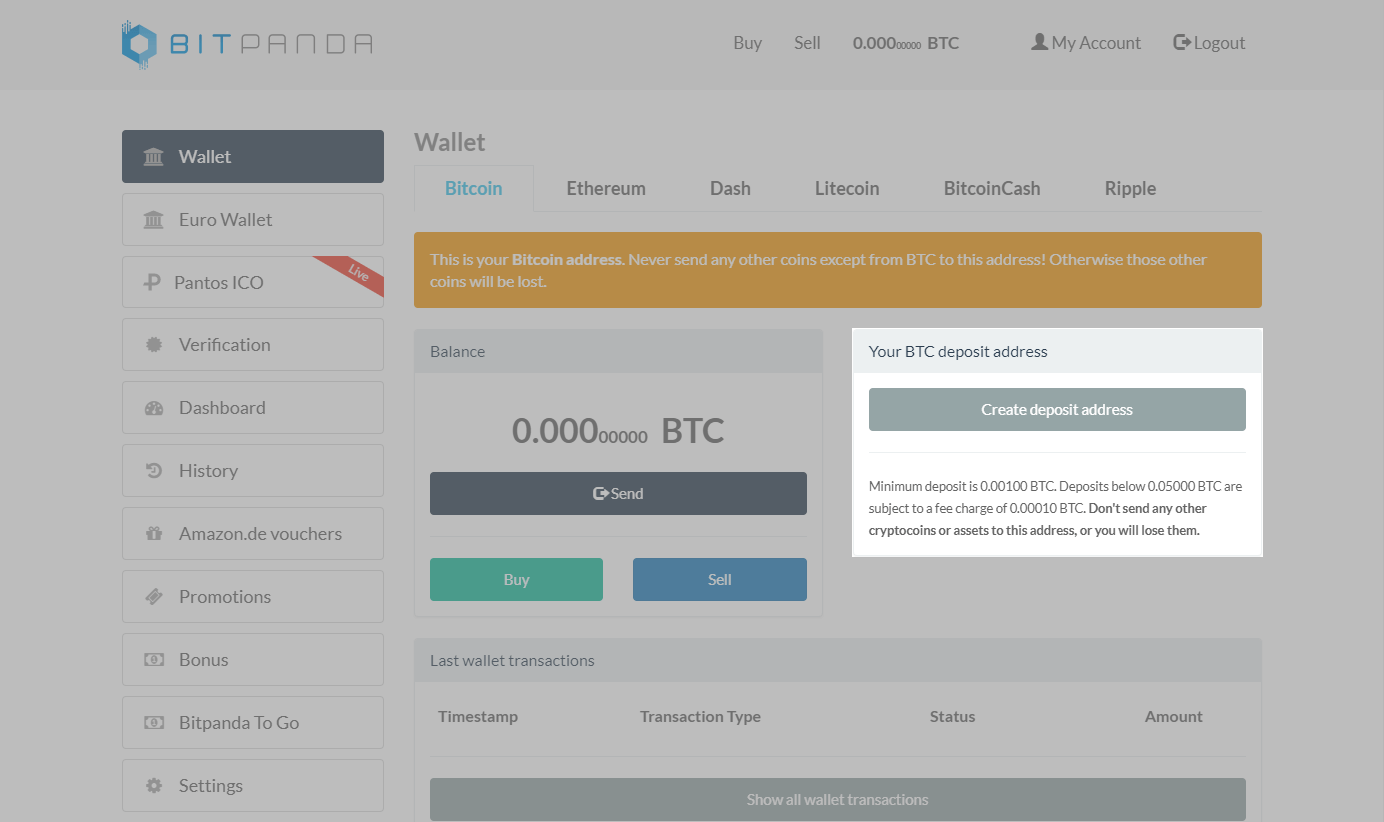 Once transferred, go to the "Wallet" tab and click the button "Sell" to start the process.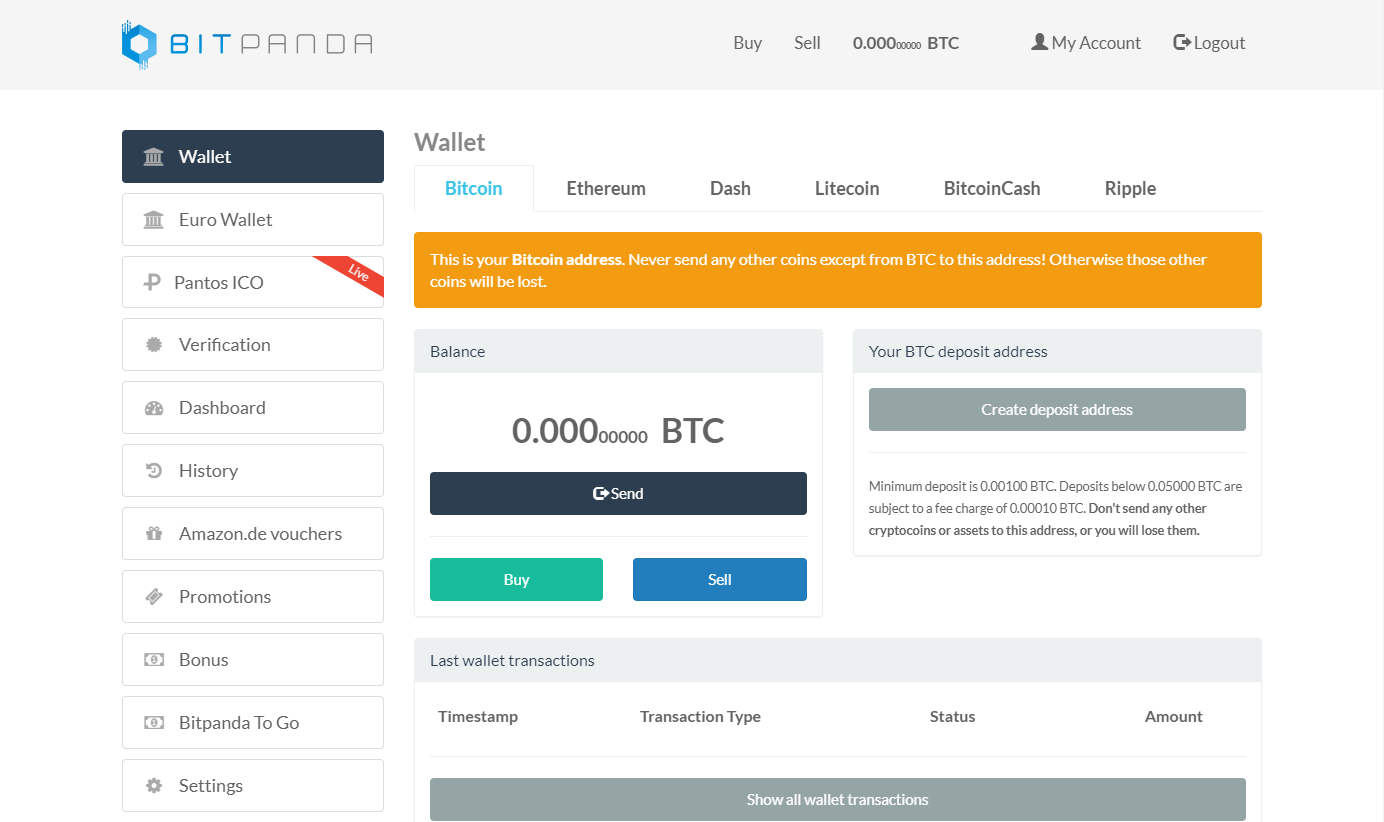 You choose bitcoin and then your method of payment that you need (in our case, PayPal).
Verification is an optional step since you can take provide your ID card prior to this entire process.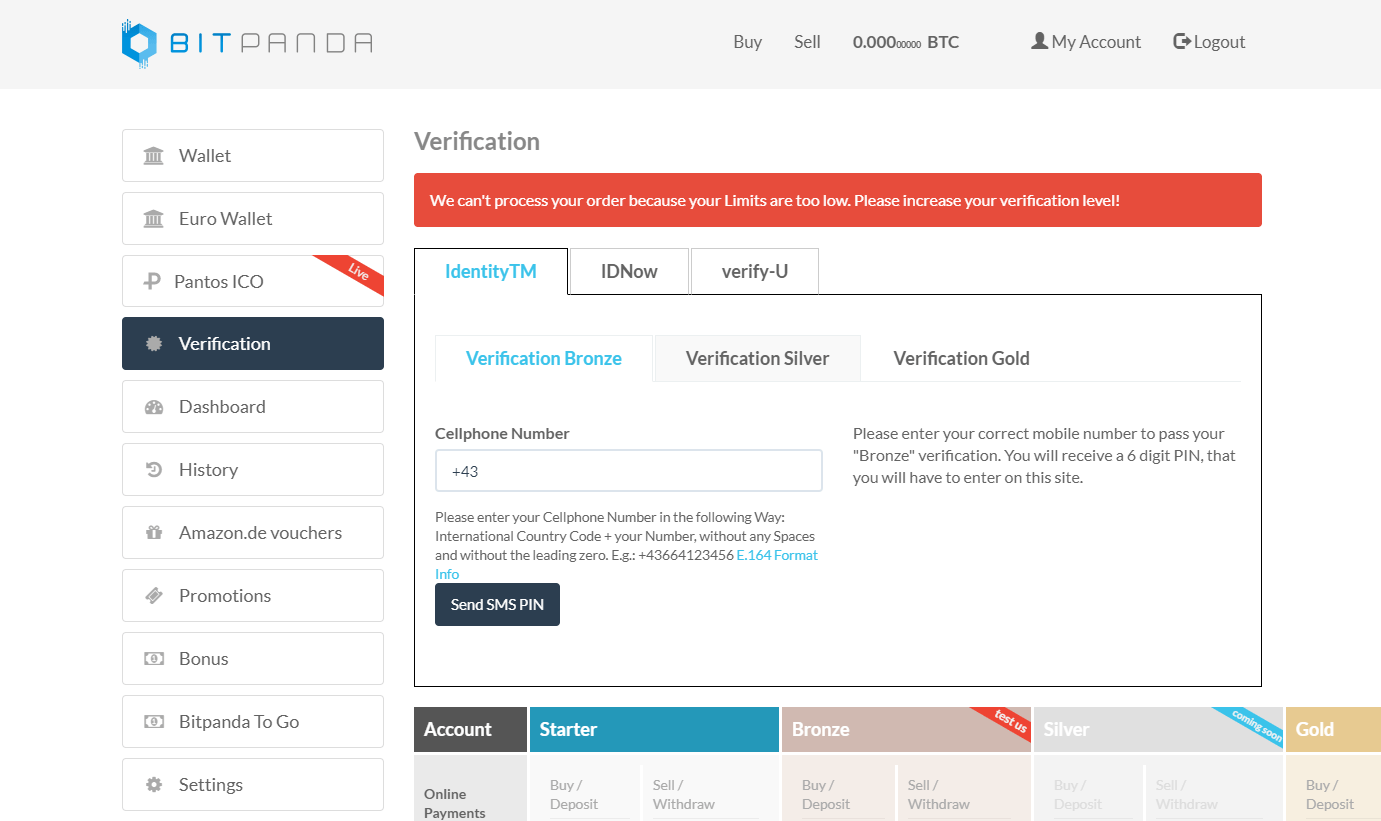 Now simply provide PayPal address to finalize the process and receive money on your account.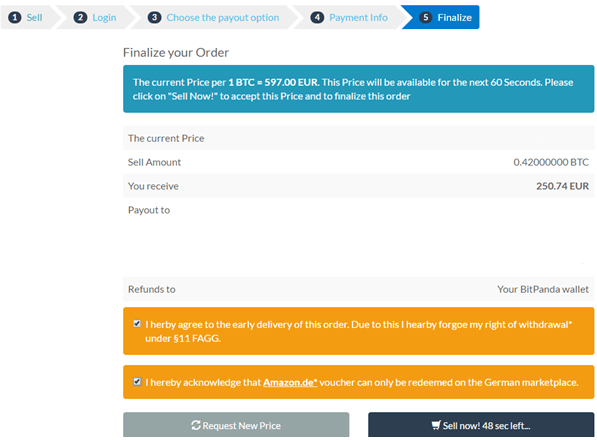 Sell Bitcoins on VirWoX
To start off, create a free account at VirWoX by clicking "Not registered yet" button and fill out the personal information form.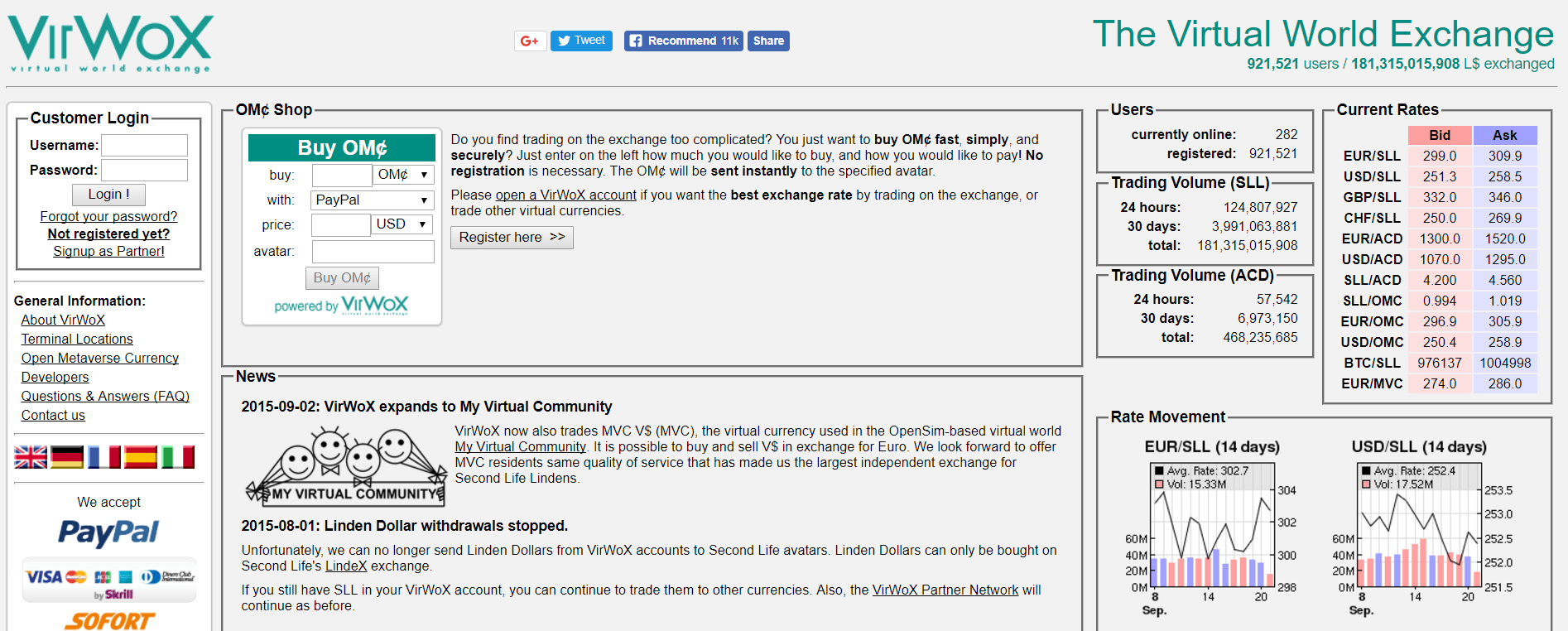 Next, activate the account through email verification and go back to the dashboard page. Click button "Deposit" and then "Generate my Bitcoin address" in order to transfer BTC in your VirWoX account.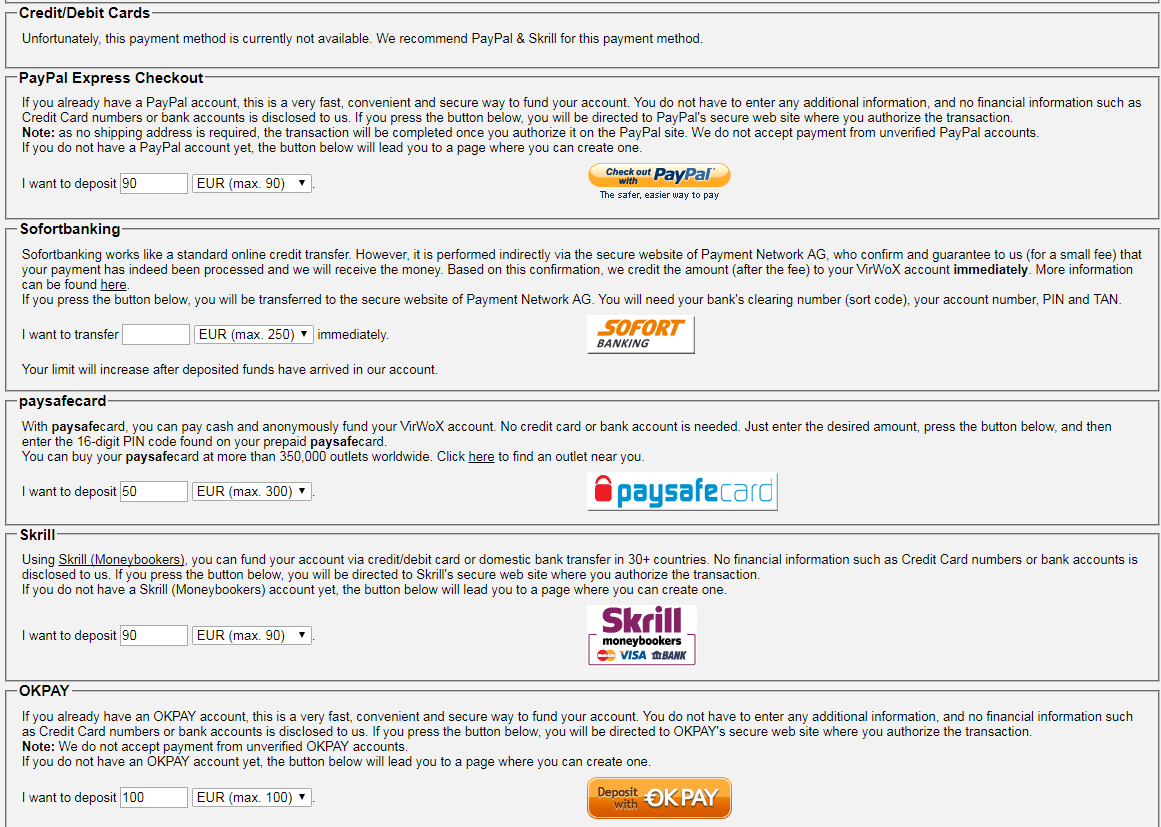 Once done, convert bitcoins into SLL through "BTC/SLL" exchange and swap all your bitcoins for Second Life Lindens.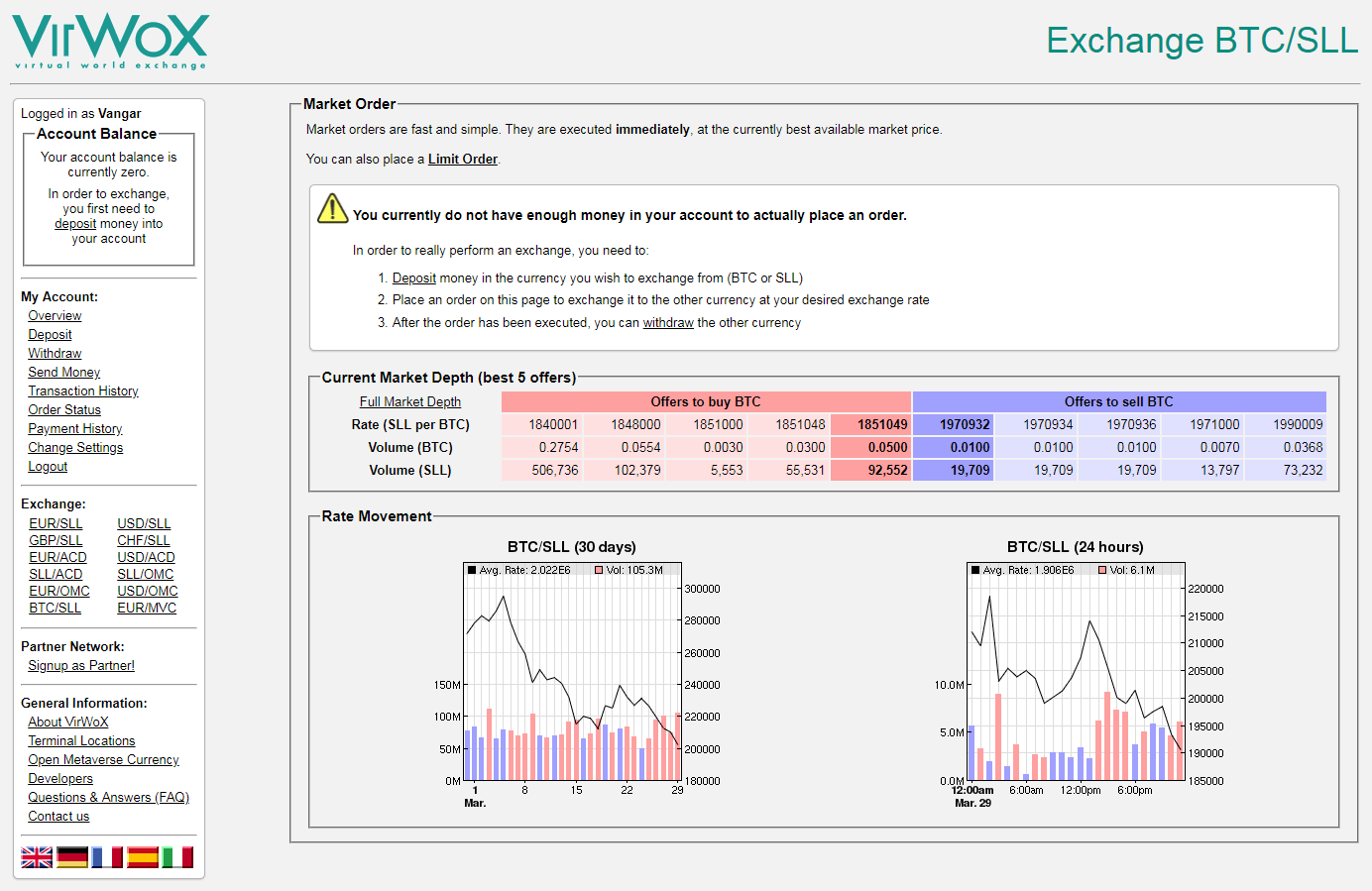 To convert SLL to USD, click "USD/SLL" and sell out coins you have converted bitcoins into to gain fiat money.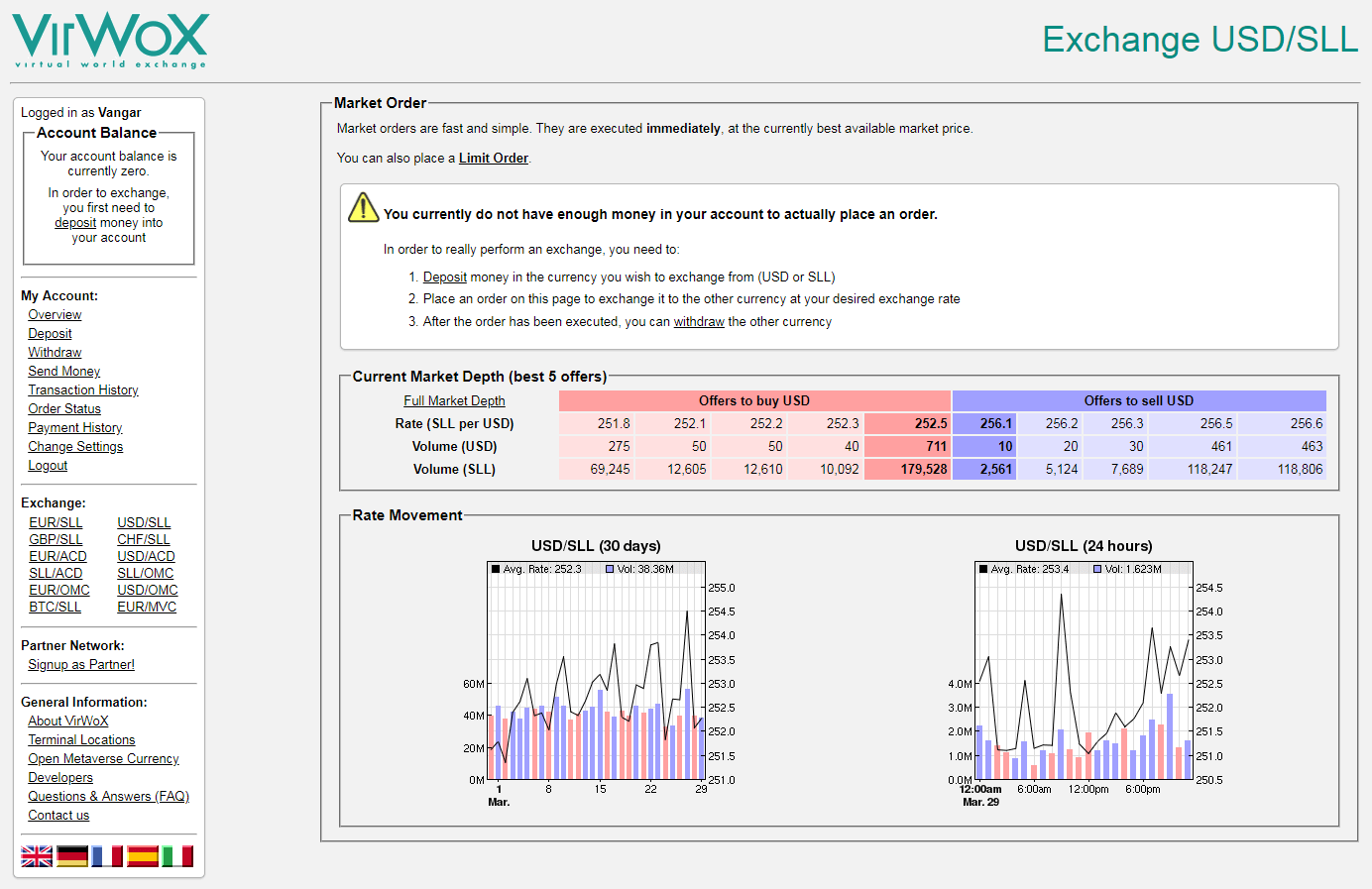 Withdraw your USD to your PayPal account by clicking "Withdraw" on the left side of the menu and put in your PayPal address.
Selling BTC via Coinbase
To start selling bitcoins at Coinbase, you need to deposit them using the "Accounts" tab and then "Receive" button, as shown in the picture below.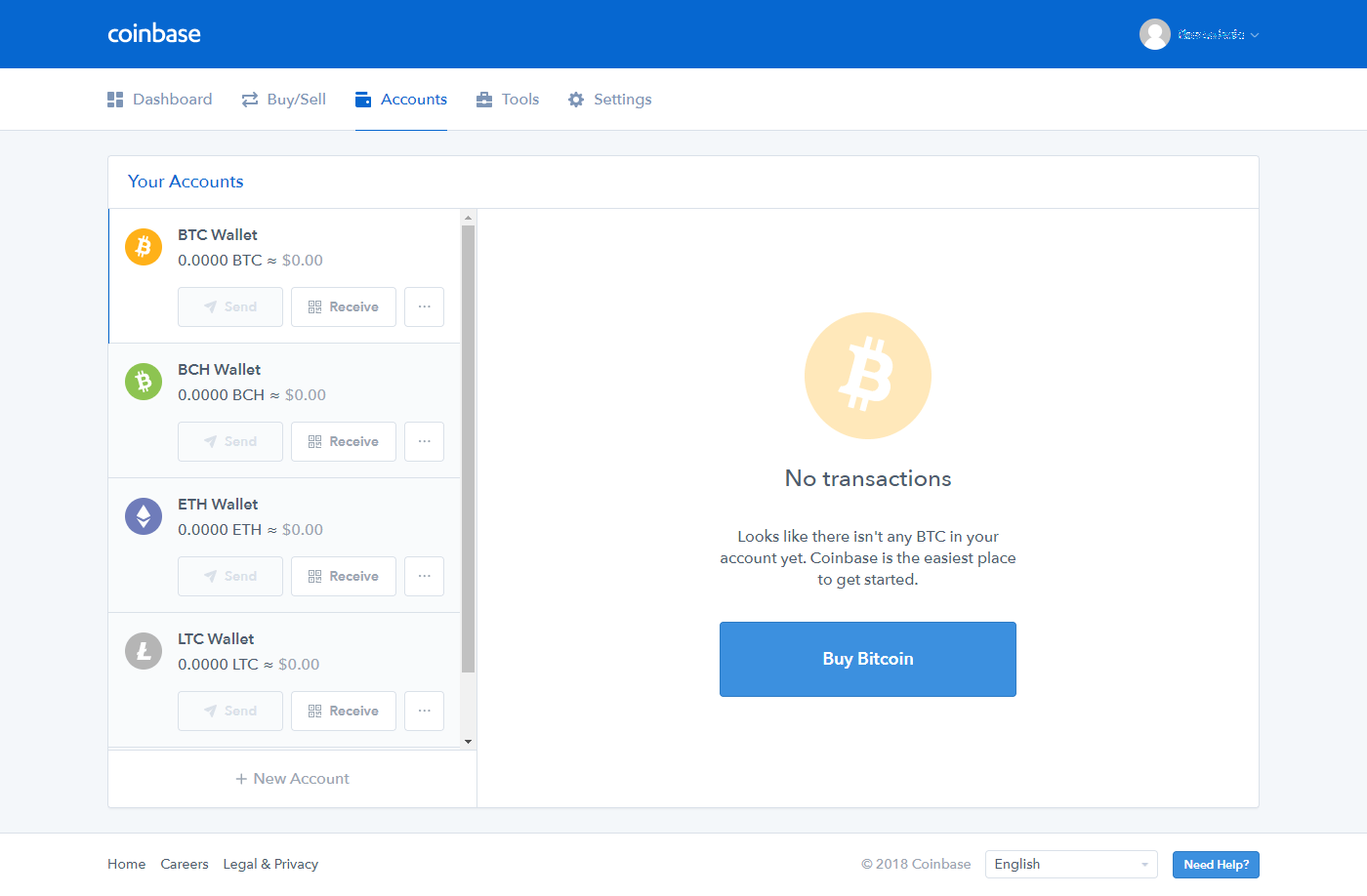 In next step, if you have not completed verification at the registration stage, make sure you have uploaded your ID and verified your identity in order to sell your digital assets.
At the next stage, you should verify your payment account by going to "Settings" and choose PayPal as an available option. Provide your PayPal account email and proceed by allowing the small transaction to take place.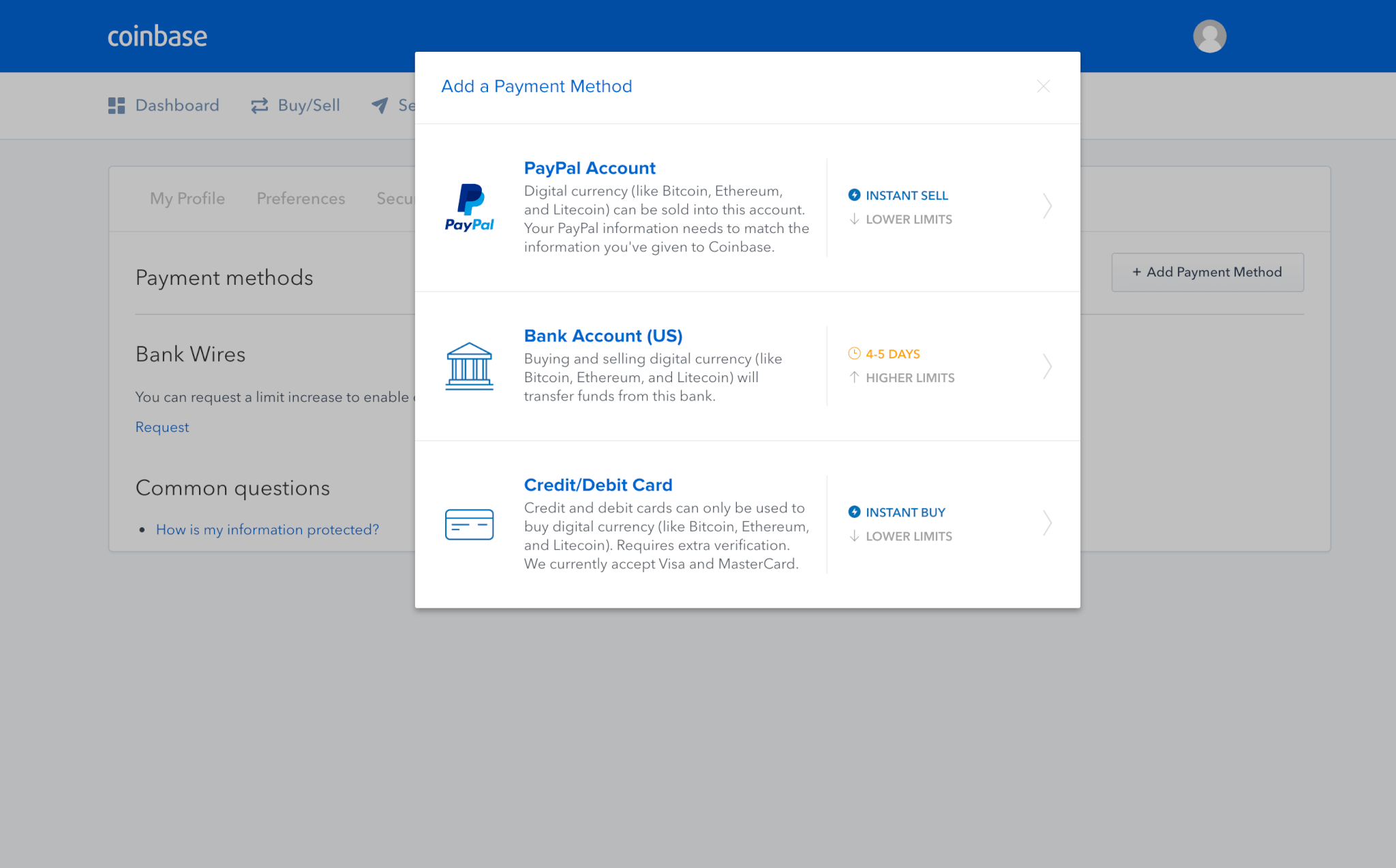 Now, simply click "Buy/Sell" tab and fill out the sale form on the next page, as shown below. At the "Deposit to" part of the form, choose PayPal as an option and click "Sell Bitcoin Instantly".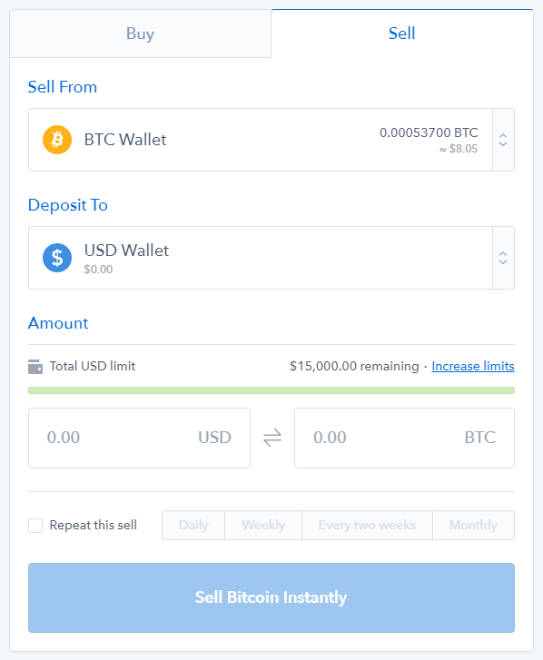 How to Sell Bitcoin with CEX.IO
Once registered successfully, you start the process by depositing volume of BTC that you wish to sell. Click "Deposit" and then choose BTC as currency you wish to transfer into CEX.IO.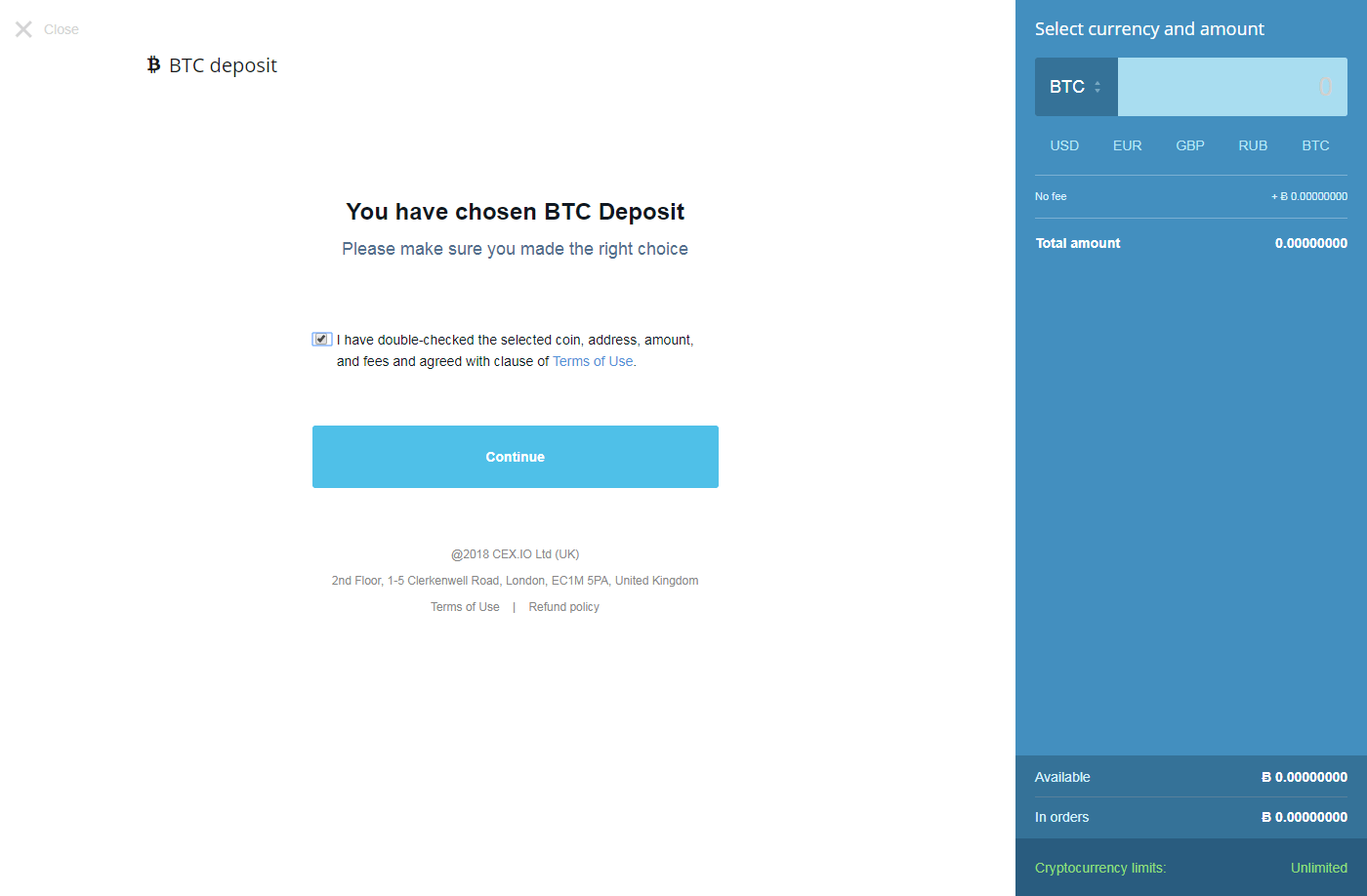 Copy the address provided to you and transfer them to be sold later on.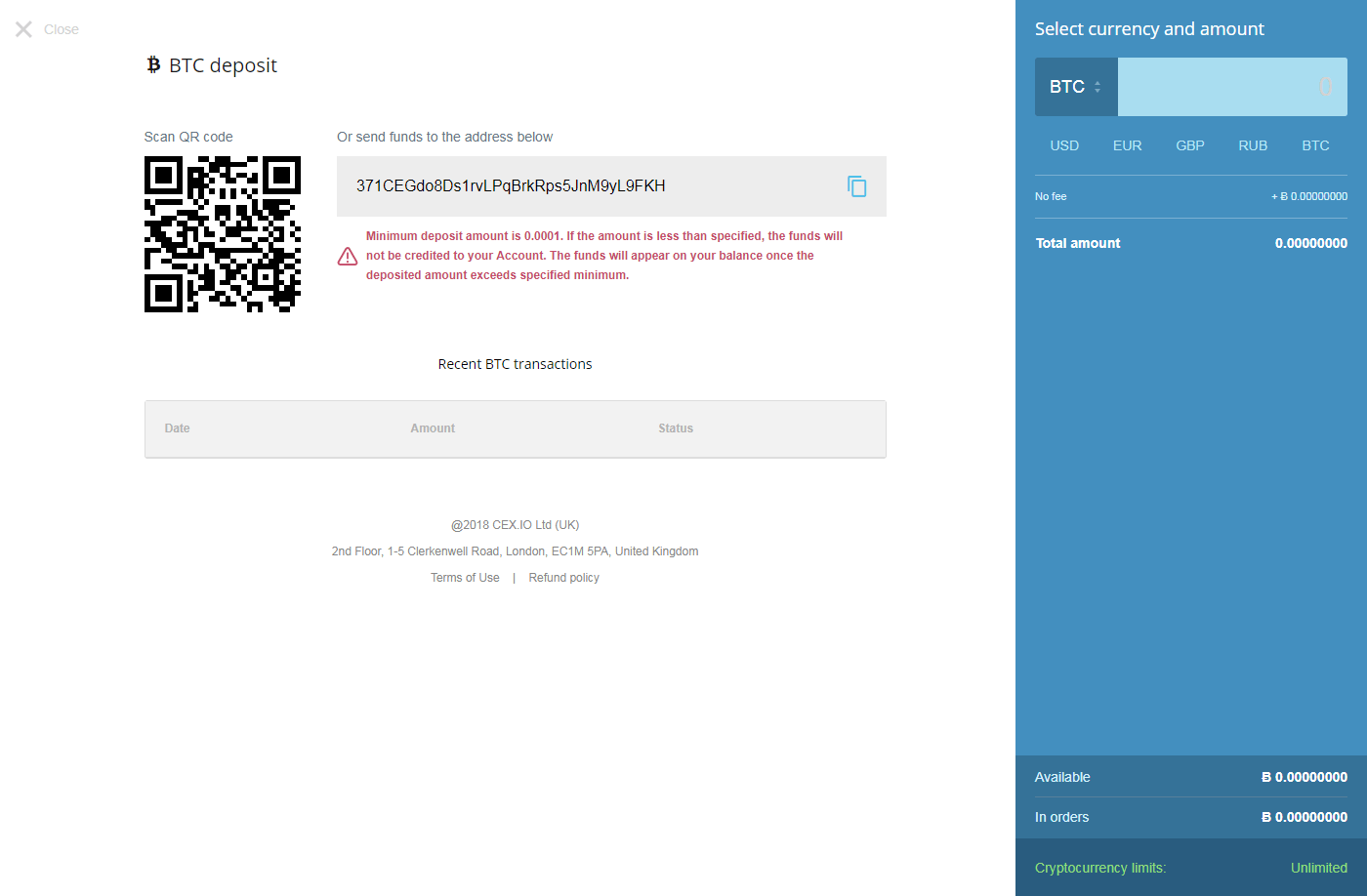 Now go to the "Buy/Sell" tab and choose "Sell" form. Enter the desired amount of coins and click "Sell".


As the last step, you should withdraw the money to PayPal by clicking "Withdraw" button in the top-right corner of the dashboard. Click "Payment Card" to choose the bank card you have connected with the PayPal and withdraw funds.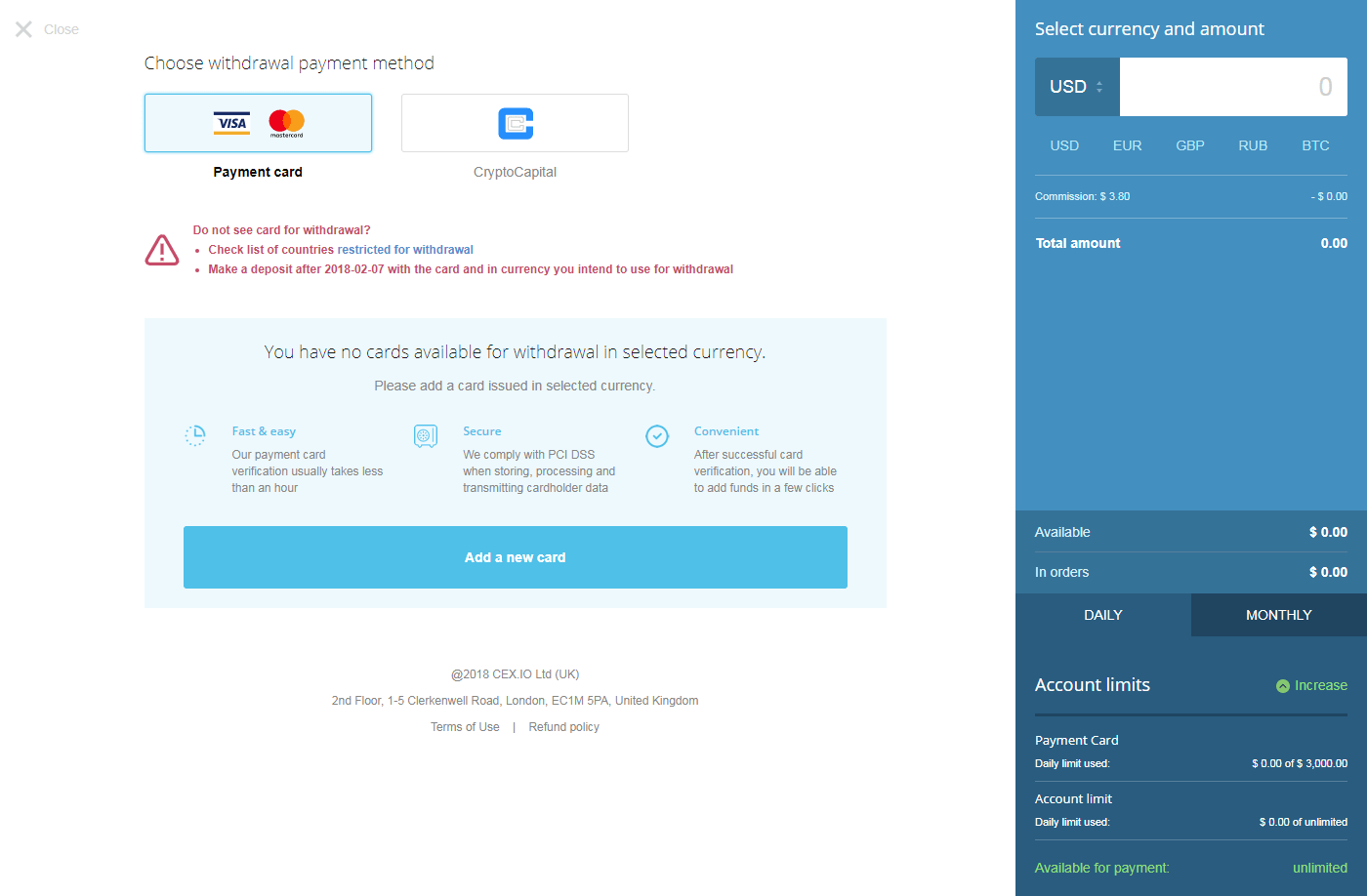 Problems with Withdrawing
The main issue with withdrawing is if you withdraw a large amount all at once, you might encounter limitations that would stop your outgoing transfer. The reason is that, as we mentioned before, it raises a large number of red flags, because they might think that you laundering money.
Person Verification
If you are willing to sacrifice privacy for safety and insurance, then you should definitely undergo full identity verification. If you do have issues with lack of privacy, then be advised that a large number of exchanges require personal verification somewhere along the admission process.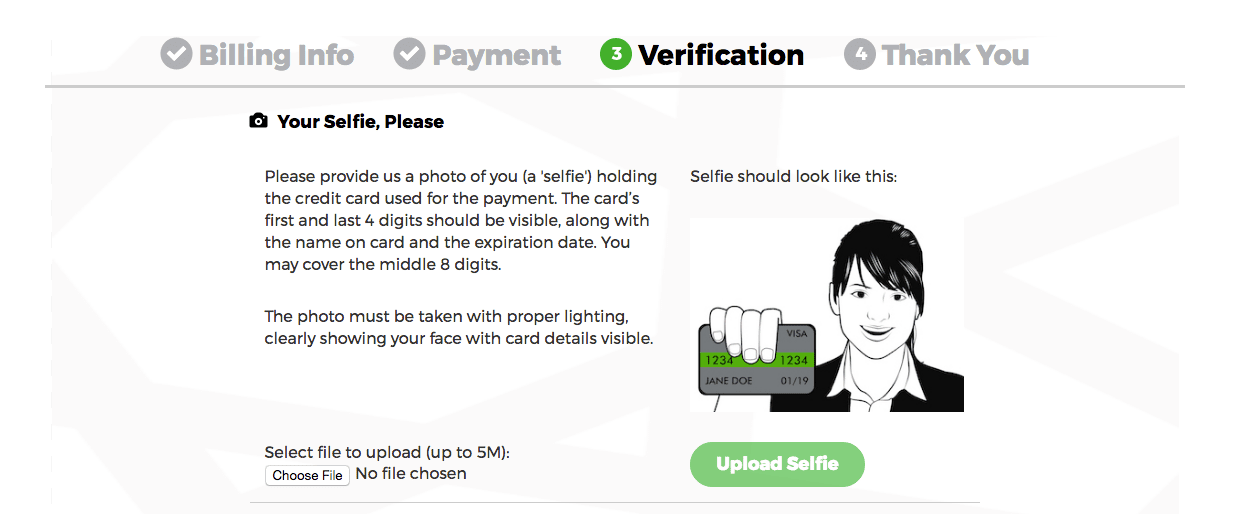 Not just exchanges, sometimes the bank or even PayPal will ask for verification to make sure that everything is running smoothly and there are no identity thefts going on.
How to Withdraw Money to Credit/Debit Card Instantly?
One of the fastest ways is through PayPal, even though it takes up to an hour for the funds to be processed into your account, it is considered the fastest when it comes to the safest method available. You connect your prepaid or debit card to PayPal and use it to withdraw funds there.
There are some exchanges that do not require verification at all but gives you a very small purchasing limit, as low as $150. You do gain speed through this method should you choose to diversify your selling activities across several platforms.
How Can You Sell Large BTC Amounts?
Large exchanges are usually the ones that sell big amounts of BTC at once and they have certain offers tailored to these cases. The same exchanges can also give access to these features to traders, with the best example of these exchanges being Kraken.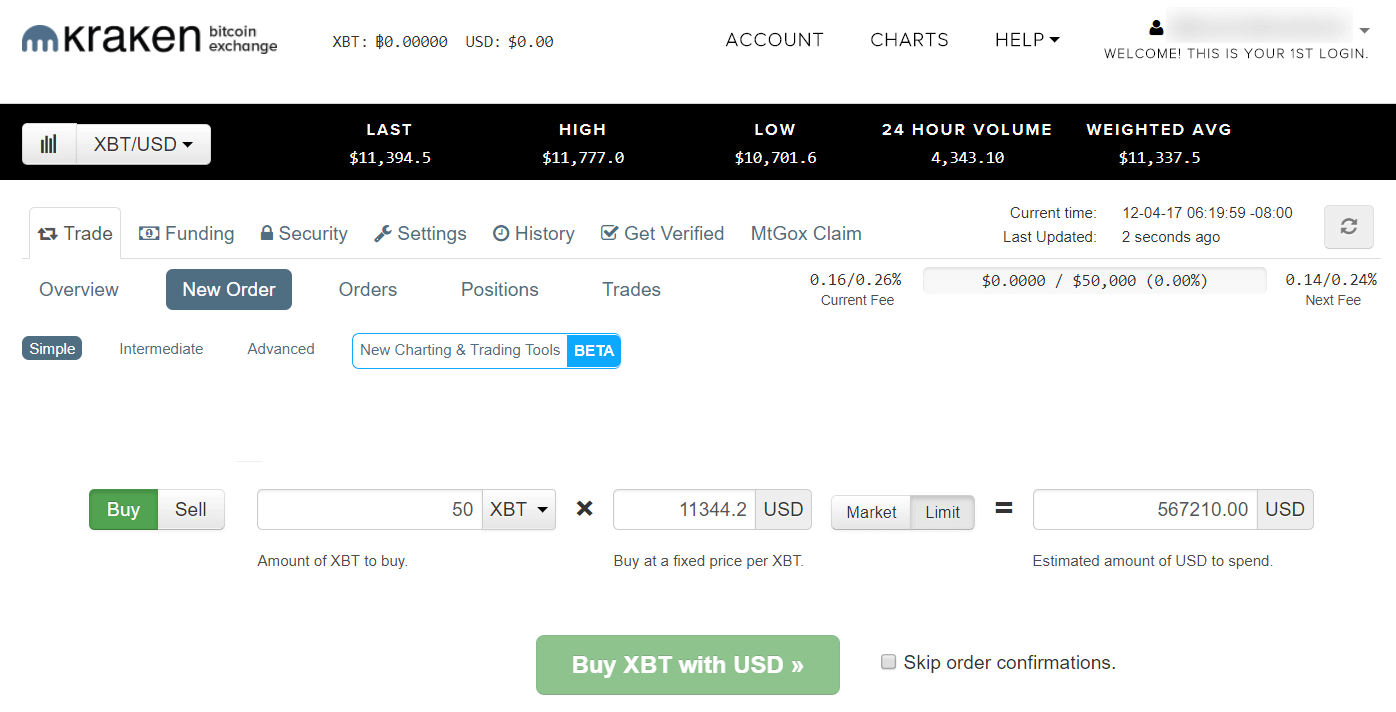 Purchasing large amounts of bitcoins, however, can get you flagged for money laundering, so you need to be careful about how you approach such large business strategies. The best way is to cash it out bit by bit, even though you might lose on the price by a small margin.
Tips for Selling Bitcoin
The most important tip for selling bitcoins is to research properly and carefully to avoid any conflict or misfortune when transacting with a volatile currency. Check every exchange through reviews and always look out at the lowest score reviews as they usually have the most accurate information on what you are getting into.
Regarding P2P, it is best if you an extra fee for insurance and safety and when you get a buyer, make sure that person's profile has positive transfer records.
Good Price
Using P2P usually yields the best price due to competition from buyers. This is especially true if you happen to have verified some of your details and use a popular payment method that buyers seek out the most.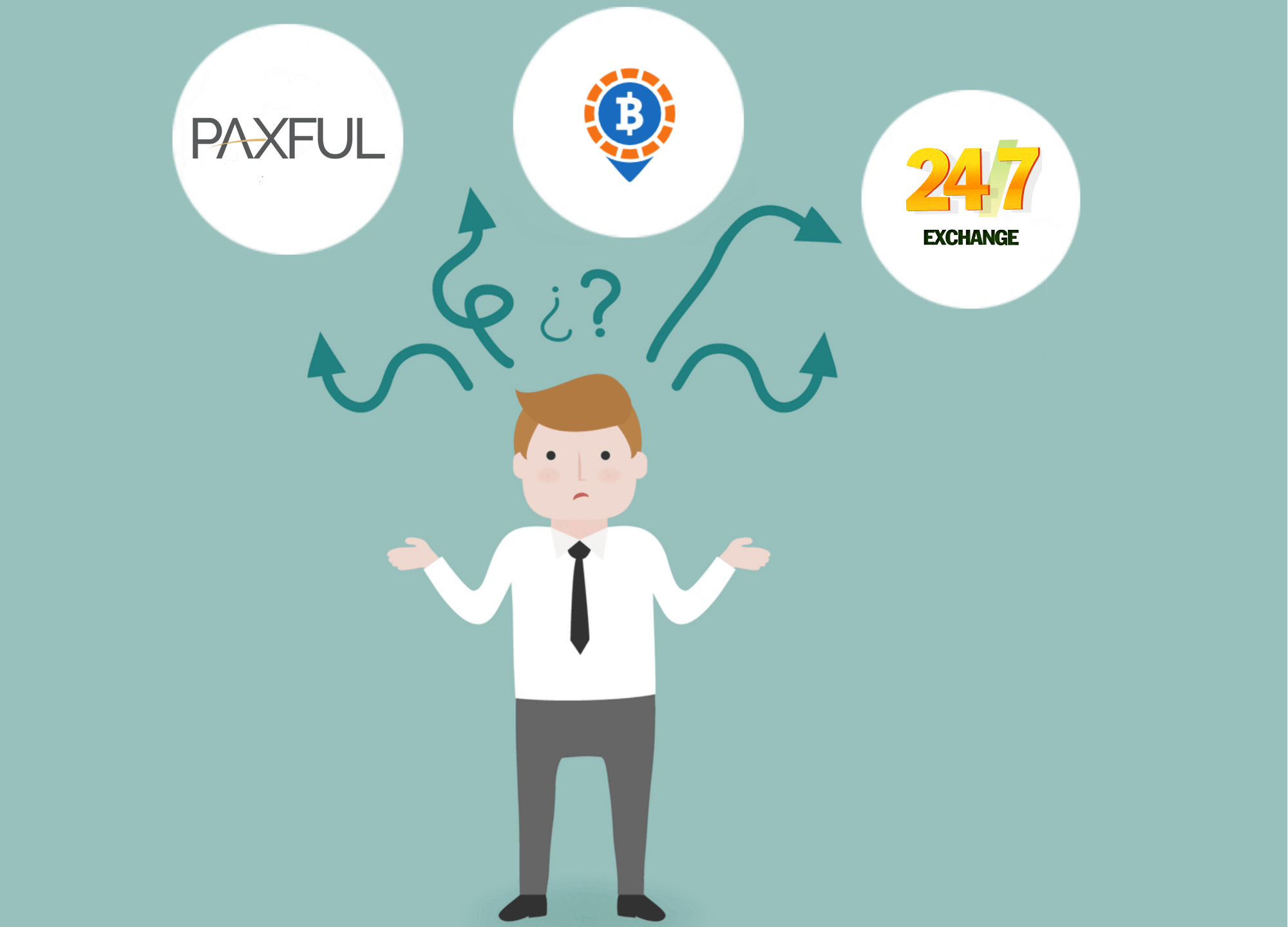 ATMs are one of the safest means but they are the most expensive as the rates can reach up to 10% and above. Using exchanges might be the best middle ground, and the fees are not usually high, ranging from 0% to 5%.
Safety of Cash Trading
As we have stated before cash trading face-to-face is the riskiest way, you need to check the profile and rating of the person. It is best to use an online or bank payment, to ensure your safety and deal only with known parties in the industry.
TOP the Safest Exchanges to Sell Bitcoin
Throughout this article, we emphasized security above other factors that platform should have. Thus, we do provide advice on what exchanges are the best when it comes to safest way to sell your coins. To put it off right away, although P2P markets are the most numerous out of the bunch, they are not the safest as well.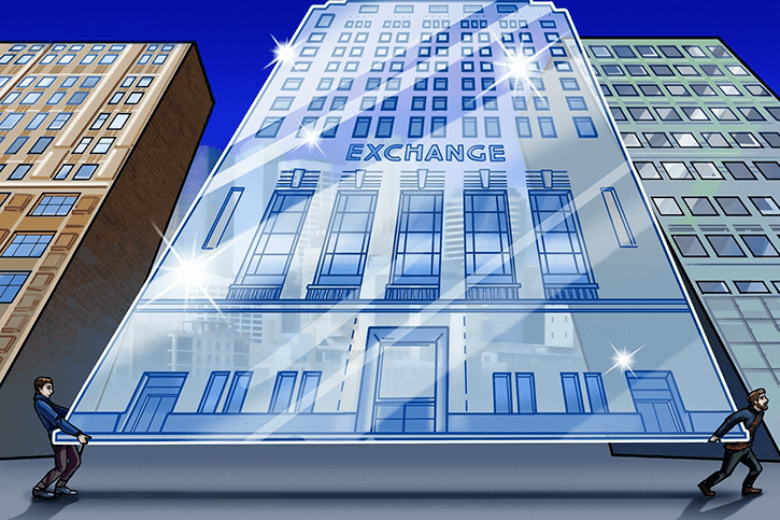 Thus, the exchanges that we can recommend to you are VirWoX, Coinbase, BitPanda and CEX.IO. These platforms have been operating in the industry for several years now. You even have Coinbase, which is a regulated business, providing additional layer of security for your selling operations.
In the wake of the unanswered question by this guide, you should contact us directly at BitcoinBestBuy and we will surely get back to you with needed answers.