Due to the fact that bitcoin has spread quickly in the market, the number of various exchanges and trading platforms significantly increased. It becomes complicated to identify the reliable place for dealing with cryprocurrencies. Thus, this article can be certainly useful, especially for those who faced with Binance bitcoin trading platform and just hesitates concerning its reliability.
Summary: Buy Bitcoin Using Binance
Sign up an account at Binance and verify your email address to start trading.
Go to the "Deposit" page and choose cryptocurrency you wish to deposit to get bitcoins.
Go to the "Exchange" tab and click "Basic" to enter exchange marketplace.
Put the amount of BTC you wish to buy by selling desired crypto coin by clicking the trade pair icon (DASH/BTC for example).
Once you have filled out the form, click "Sell coin" and check your balance to verify volumes traded.
Go to "Withdrawal" tab and send out coins outside of Binance to your external wallet.
Bitcoin is an economic derivative, a cryptocurrency used to trade and buy online. Bitcoin is also a decentralized cryptocurrency which got established as a global payment method and it is the first cryptocurrency to surface the internet. As any currency, exchange platforms operate solely on the internet, created for crypto investors to trade, buy and sell these coins with a margin of profit as with any other fiat currency exchanges.

Bitcoins are easy to manage and can be used to buy products and services with ease. In this review, we go over Binance's ability to provide sufficient margin trading marketplace, security feature, fees and limits. We construct advantbinanceages and disadvantages in order to benchmark the platform against other, similar trading exchanges.
What Is Binance?
Binance is one of the more popular BTC exchanges nowadays, with its headquarters based in China. Binance gives its users a set of trading kits, providing them with versatile tools to analyze and assess trading with BTC.

Despite being founded in 2017, Binance was able to gain ground amongst BTC traders. This year, it is considered to be one of the largest bitcoin trading exchanges. The company announced that there are intentions for Binance to open a branch in Malta to evade the stern restrictions on bitcoin trading and provide cheaper services for its users.
Binance, like other cryptocurrency exchanges, works online through its website, providing real-time crypto trade functions using USD as a value index.
Available Cryptocurrencies
Binance provides various cryptocurrencies to trade from, including its own cryptocurrency, Binance Coin (BNB). Binance also allows you to trade with bitcoins, Ethereum, Verge, Trons, Litecoin, QLinks, Syscoin, and many more.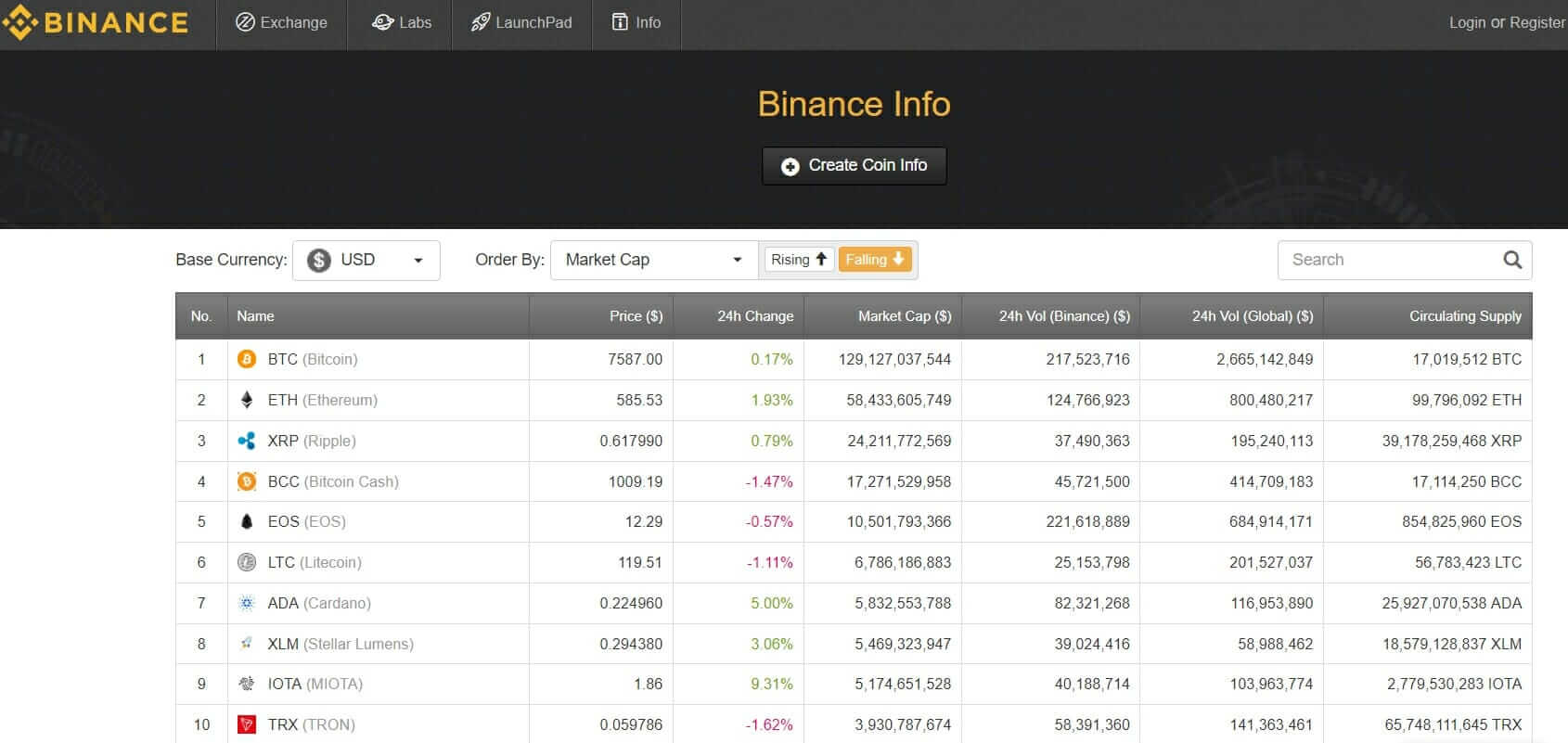 In fact, Binance supports around 100 different available cryptocurrencies, providing a wide array of choices for trading strategies. Binance provides current updated rates comparing different cryptocurrencies to facilitate trading for its customers.
Does It Support My Country?
Binance works with most countries around the globe, serving many traders coming from different backgrounds. However, the only limitation, apart from regions where cryptocurrencies are banned, lies in two-factor authentication (2FA). In order to create an account, you will need to receive a text from the platform to proceed with trading.

The company thus provides a list of countries that it supports with SMS authentication. If you happen to live in one of listed countries, you are eligible to trade within Binance trade marketplace.
Which Payment Methods Does Binance Support?
At Binance, you can trade using cryptocurrencies only while fiat money is not available for use, deposit and withdrawal at Binance. The platform is strictly a crypto-to-crypto marketplace, with currencies such as USD and EUR not available for you to use.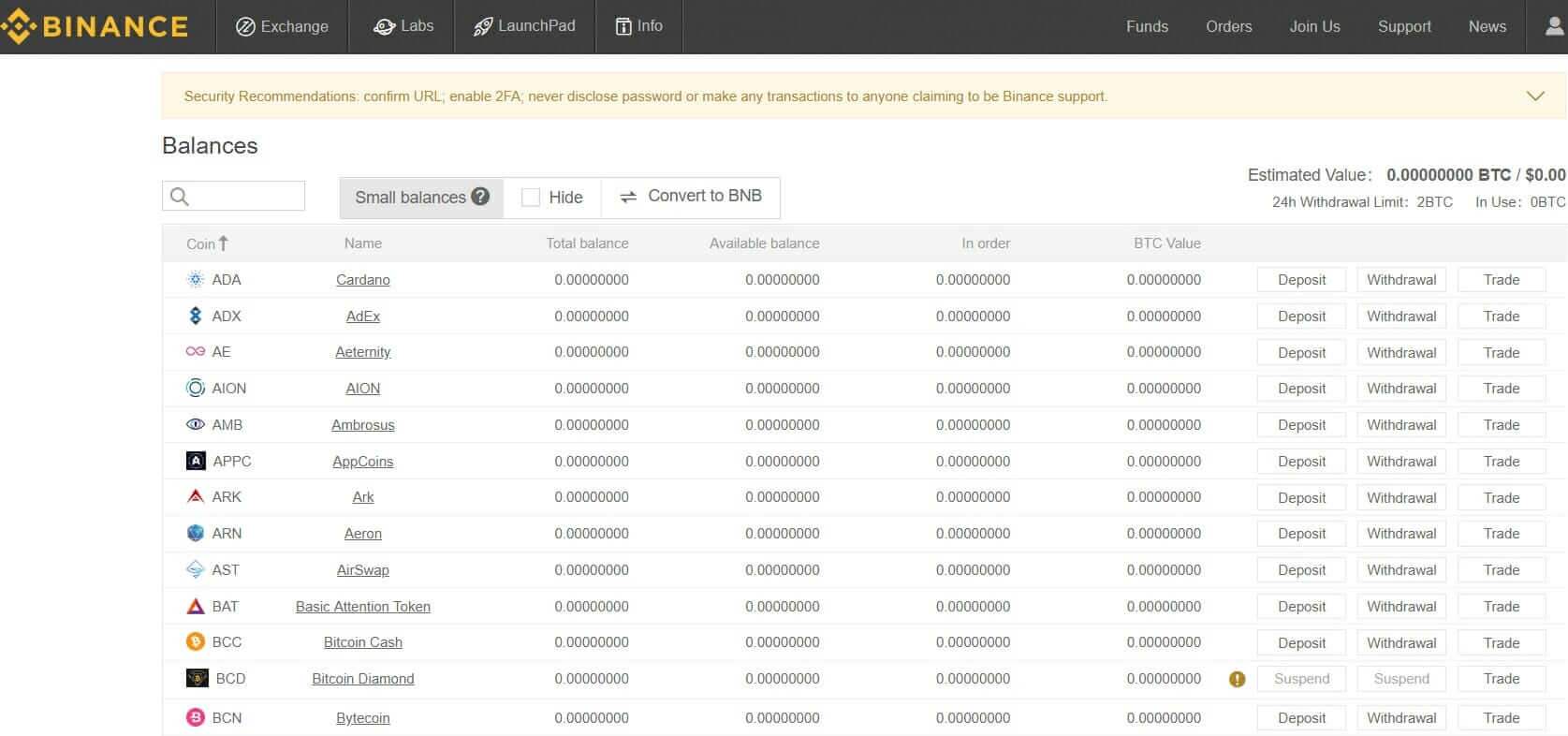 Crypto coins are a different story since you have many of them to use. The company also supports ICOs and their tokens, meaning that you can invest in fundraisers, can expect for its coin to be listed in Binance if they have partnered up with the platform.
Security and Account Safety
Binance is a safe place to work with BTCs. However, any veteran crypto trader would tell you that the best practice is to have an external wallet that supports your coins due to the numerous hacking incidents. Nevertheless, security features are important and Binance does a solid job of providing a secure environment to trade in.
Interestingly enough, Binance offers a unique puzzle-like Captcha that is hard to complete for starters. It offers a unique approach to hacking bots, where you slide the piece to a designated place.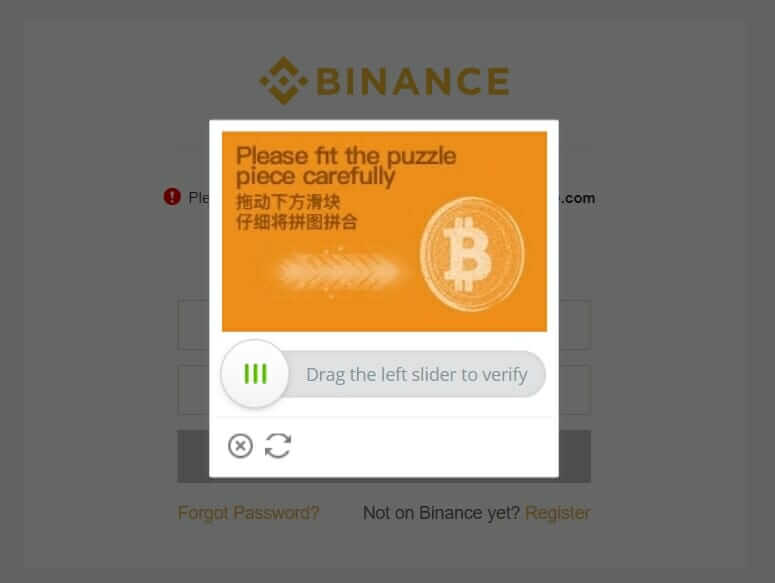 You also have 2FA, email notification system, API and password manager to help you secure your coins.

Does Binance Have Transfer Limits?
There are no deposit limitations on how many coins you wish to transfer to Binance, but you do have withdrawal restrictions. Currently, verified users can push out 50 BTCs outside of Binance while unverified accounts have 2 BTCs a day limit. In both cases, we do deem these limits sufficient, since most investors do not have as many coins at their hand to begin with.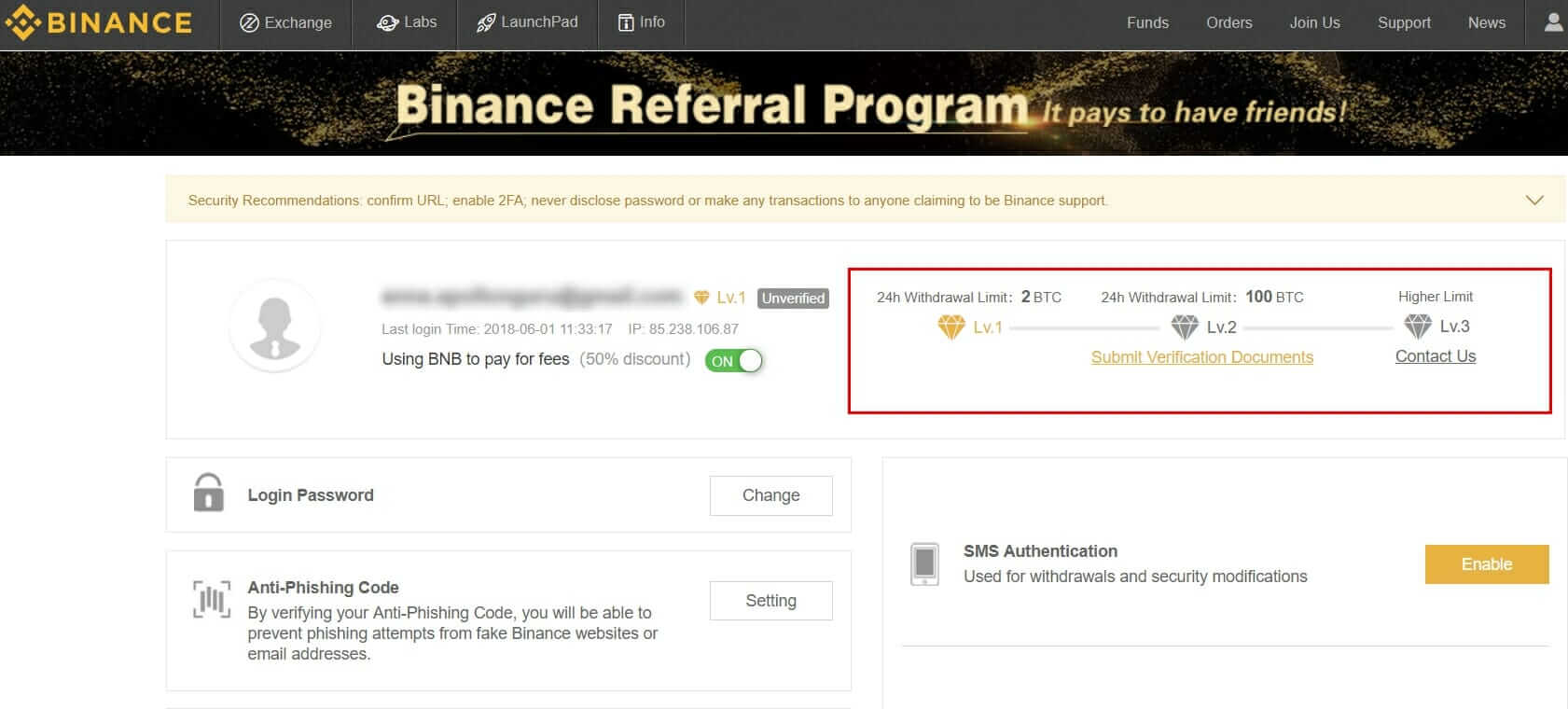 Fees
At Binance, you have 0.1% as a trading fee from all of your transactions after you have deposited coins. It means that deposits are conducted for free, providing you with the opportunity to trade with very low costs compared to other platforms.

The withdrawal fees are represented in network costs which are paid back to miners. Binance does not hold these costs as they simply collect them, from you and transfer them to the miners as bonuses once they are awarded batches.
How Does It Work?
The premise of money in Binance is very simple. You deposit coins in the marketplace and swap them with other altcoins in order to play against market leaders and earn more cryptos in the process. Price changes are conducted live, fluctuating in real time.

You have the option to use basic or advanced market interface, which offers different price and volume chart analysis.

Is It Safe?
Relatively speaking, Binance is considered to be one of the safe exchanges to store your BTCs online. However, and as mentioned before, any veteran trader would recommend that you transfer out your BTCs onto your hardware wallet if possible.

Even though the chances of your account being hacked, provided that you adhere to sensible security tips and behavior, is somewhat low, it is still a risk. Thus, withdrawing your BTCs helps to minimize such a risk in the case that you do not intend to use your cryptos immediately.
Trading Platform
Binance offers limited margin trading market, where main functions of trade are Limit, Market and Stop-Limit orders. These help you choose time and value for making purchase or sell orders at Binance but can be considered more as an exchange rather than trading activities. You also have the ability to leverage your orders, where you borrow additional coins to bolster your profits when using market trends.

We would not recommend beginners to use the leverage function until they understand the market indicators as there is a large chance to lose your coins in the process.
Does Binance Support Its Customers?
One aspect exchanges should pay attention to is their customer support level. As a crucial after-sale service, Binance possesses an active customer support team that provides answers to customer queries and FAQs addressing the most common inquiries and troubleshooting. The best method to get in touch with the team is via email, as they open a thread following up your concern.

However, Binance does not offer customer service support through the phone and you cannot reach them via calling, nor through Web chat. This can be considered a critical downside that hopefully, the support team will furnish the website with. Usually, you can find your answers through browsing the FAQs on the website.
How to Buy Bitcoins on Binance?
You start the process by registering a free account and verifying your email. Once done, you need to deposit crypto coins in order to swap them for BTCs. You do that by clicking "Deposit" button, located in "Funds" tab.

Then, click "Deposit" button of the desired digital coin in the new page to get a transfer form that looks like a page shown in the picture below.

You now have a balance that you can use for trading at the "exchange" tab. Click it and fill out "Sell" part of the exchange page and click "Sell coin" to swap your desired coin with bitcoin.

You will see BTCs being deposited to your Binance balance, which you should then withdraw to your external wallet. Go to the "Funds" tab and click "Withdrawals" button to transfer bitcoins outside of Binance.
Binance vs Other Platforms
There are many exchange trading platforms out there that you can use to get bitcoins, with each of them providing their own services and unique features via their websites. As a trading platform, Binance needs to be benchmarked against other, similar platforms in order to properly flash out its advantages and disadvantages, like with Bitfinex and Kraken who both offer margin trading marketplace.
vs Bitfinex
Bitfinex is an American exchange with its headquarters based in the US. It is the largest platform when it comes to USD to BTC trade and has been a serious player in the industry for some time now. The number of cryptocurrencies, although having many of them, is nowhere near what Binance has to offer. In return, it offers trade using USD and EUR currencies, something Binance does not have at this moment. Bitfinex require traders to verify their accounts with scanned ID while Binance leaves it as an option.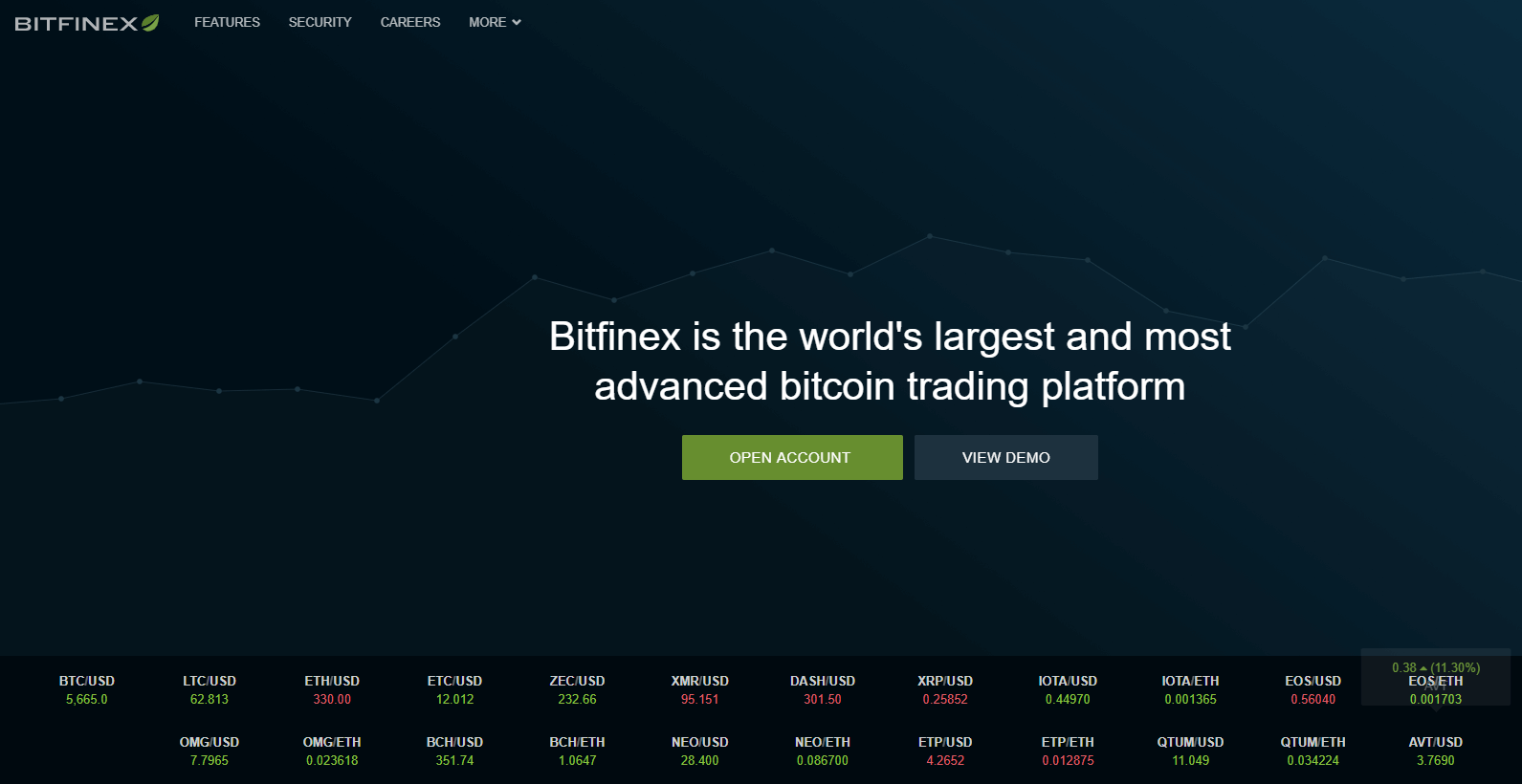 Bitfinex and Binance also have many similarities due to the fact that both engage in margin trading. Fee structures are very similar in price, though Bitfinex employs maker/taker cost structure.
vs Kraken
Kraken has an advantage over Binance in terms of fiat currencies, much like Bitfinex does. Kraken supports trading with EUR and is considered to be one of the leaders in the EUR to BTC trade in the crypto market. Kraken is also more established in the industry, with its longer duration in the market providing it with advantages over new sites such as Binance.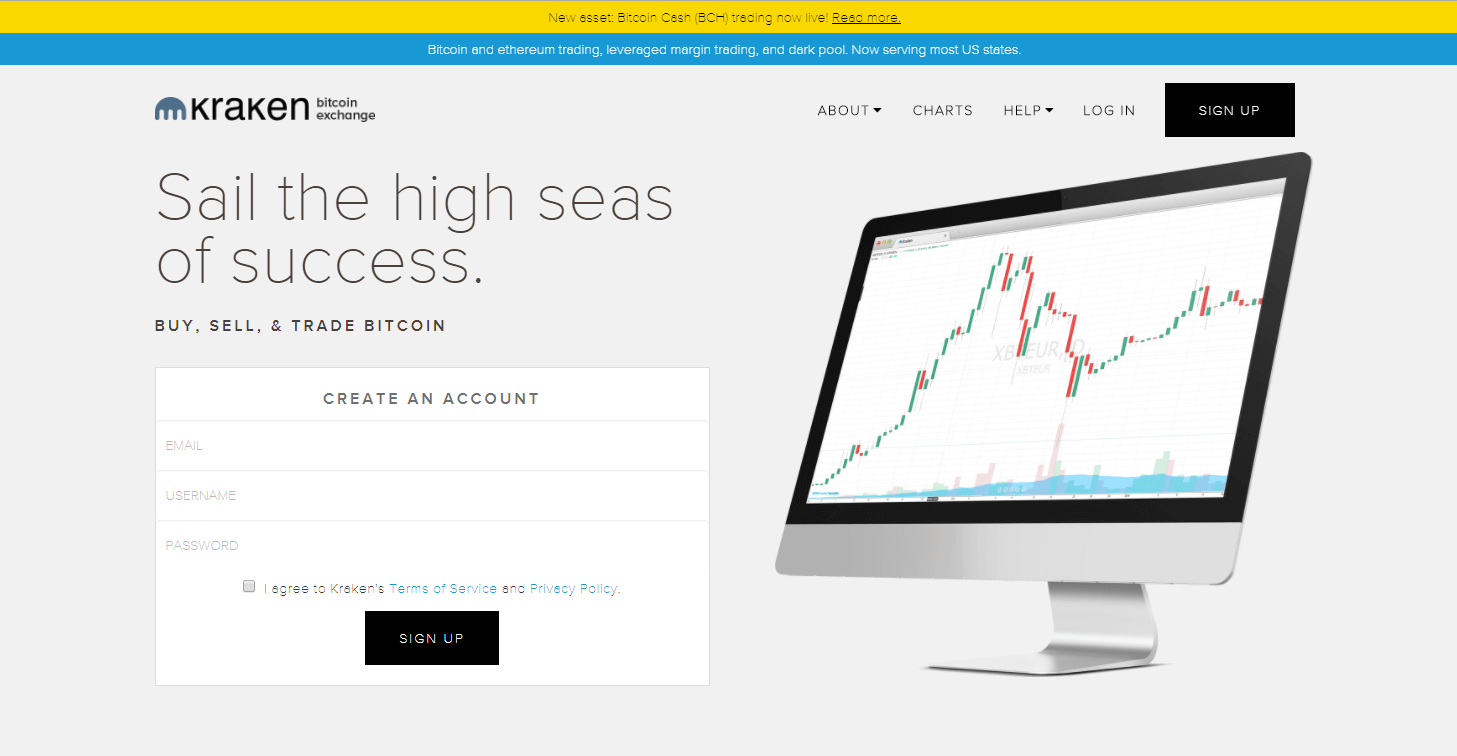 Additionally, Kraken is safer when it comes to storage; the cryptos are stored in "vaults" or "cold storages," limiting security risks if you prefer to leave your BTCs in the exchange. However, when it comes to trading fees, Binance provides more facilities in terms of rates and trading fees discounts.
FAQs
Does Binance Have a Mobile App?
Some traders prefer trading using tips of their fingers rather than PCs or home-based laptop keyboards. Having a mobile app is thus a good benefit for clients to have, especially if traders desire fast trading tools available. In the light of this matter, Binance released their Android and iOS apps in 2017, allowing users to test and review it for trading in BTCs beside the website using their mobiles.

Is Binance a Scam?
Usually, online exchange and trading platforms dealing in crypto trades do not need to follow regulation bodies or financial authorities. After all, most of the cryptocurrencies are decentralized in their very nature. With that in mind, Binance is still a young trading platform compared to its rivals.

Yet, it has never been hacked until now, as some claim that it being new is the very reason it is still allegedly secure, which is a plus compared to other, more famous exchanges that were hacked despite the stern security. So far, Binance is providing a reliable platform and excellent customer support, with improvements always being welcome.
Binance and ICOs in China
ICOs (initial coin offering) is a meticulous investing method that became popular mostly due to the rise in crypto usage around the world. Due to its new and derivative form, its practice is banned in many financial regions across the globe, with the most famous example being China.

ICO is basically a capital source; people interested in investing in a new premise relay forward their cryptos to the start-up entity or the allotted project. Since Chinese government practices strict control over its financial markets, having something as private as ICOs is against their regulations. Thus, it is now impossible to start ICOs in China nor can you invest in them if you happen to live there.
Binance's Bonus Program
A lot of exchanges and trading platforms resort to the practice of promoting their services. Binance sometimes provides a 50% referral bonus codes and 50% discount when dealing with Binance's own token, BNB.

However, the Bonus Program is something else. If you refer a friend to continue trading with Binance, you will receive a 50% of their trading commissions as a bonus. It is obvious, that this can be quite a good deal for new traders and seasoned ones alike.
Sites Like Binance
Beside the previous websites compared to Binance, which were Kraken and Bitfinex, there are other alternatives and similar websites to Binance, such as eToro, Bittrex and Poloniex. You do not have to limit your options of trading to Binance only, as you can pick any of these options. Thus, we invite you to check our articles about these other platforms where you can indulge in the margin and simple exchange activities.
Read About eToro
eToro provides an interesting premise of "copy-trading", which is a process of copying the best trading practices by leading traders and following their successful patterns. However, it requires more of portfolio management, as there is a risk in the long-term usage of the trading strategy where you can lose great portions of your investing capital.

Thus, we made a review of the platform in terms of its copy-paste trade services, margin trading market, fees and structures that you should check out. We also provide step-by-step guides on how to buy bitcoins there and what advantages and disadvantages eToro has as a bitcoin provider.
Bittrex Review
Bittrex is an exchange and online trading platform based and operating from the United States. It was founded in 2014 and one of the early similar platforms to Binance. Bittrex provides a wide range of altcoins to trade, and it reputed of its safety measures and security, providing one of the most secure exchanges around the World.

Read our tutorial on how to use Bittrex and what to look for while buying coins in its platform, signifying important pros and cons of the exchange company.
About Poloniex
Poloniex is so similar to Binance, that there are very few differences found between these two exchanges. It offers a crypto-to-crypto trade, much like Binance and operates with a large number of altcoins, bitcoin being the main trade currency. Since it does not offer fiat money as an asset of trade, you should read our review about the platform as we provide general advice on how to use the marketplace.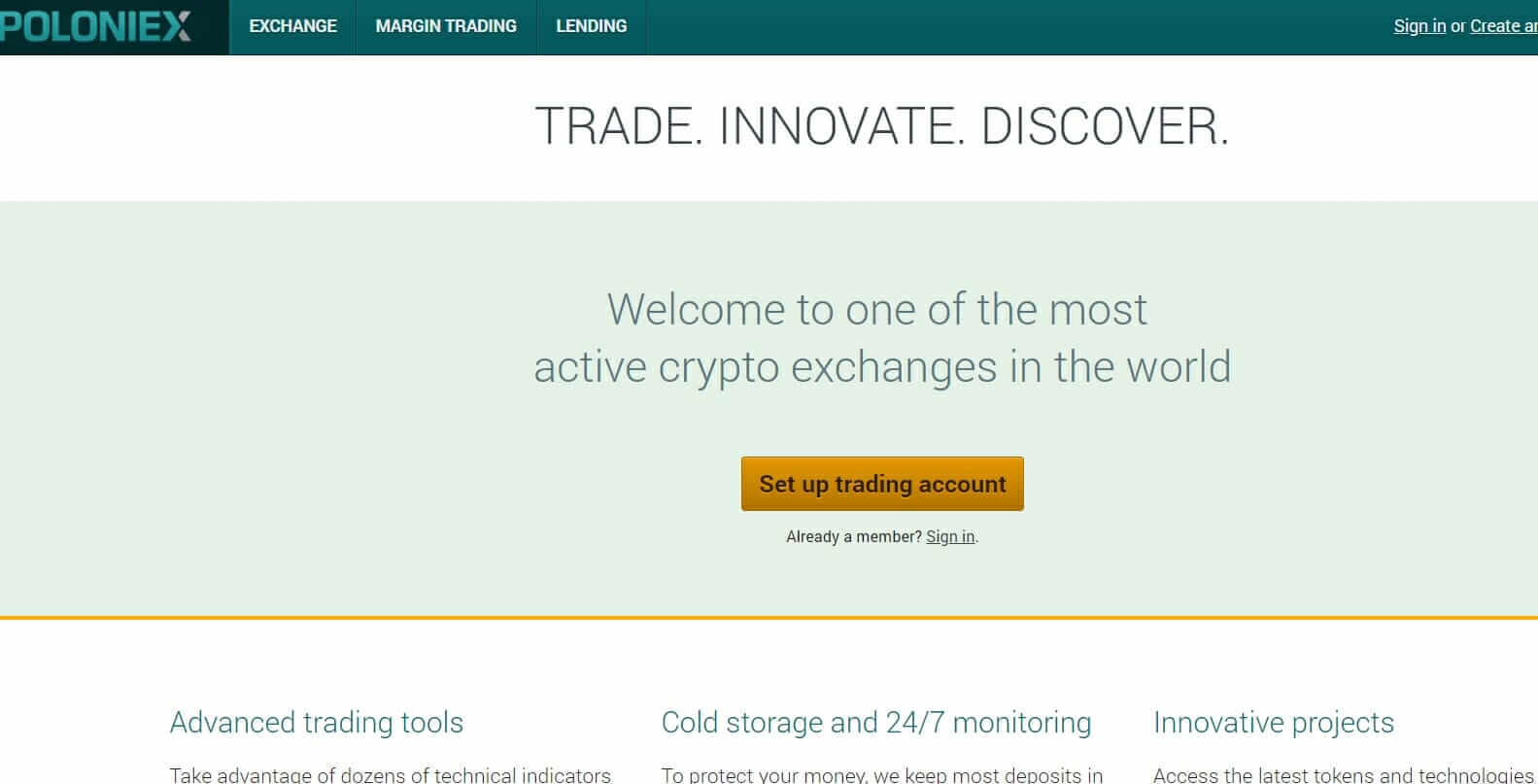 If this article about Binance missed some of the answers you were looking for, feel free to contact us at BitcoinBestBuy and we shall provide them to you as fast as possible.