A decade ago, the notion of being able to retain funds in a digital form beside credit cards would have been deemed nonsense. Of course, back then the idea of cryptocurrency and a decentralized medium of online trade was also quite absurd, as well.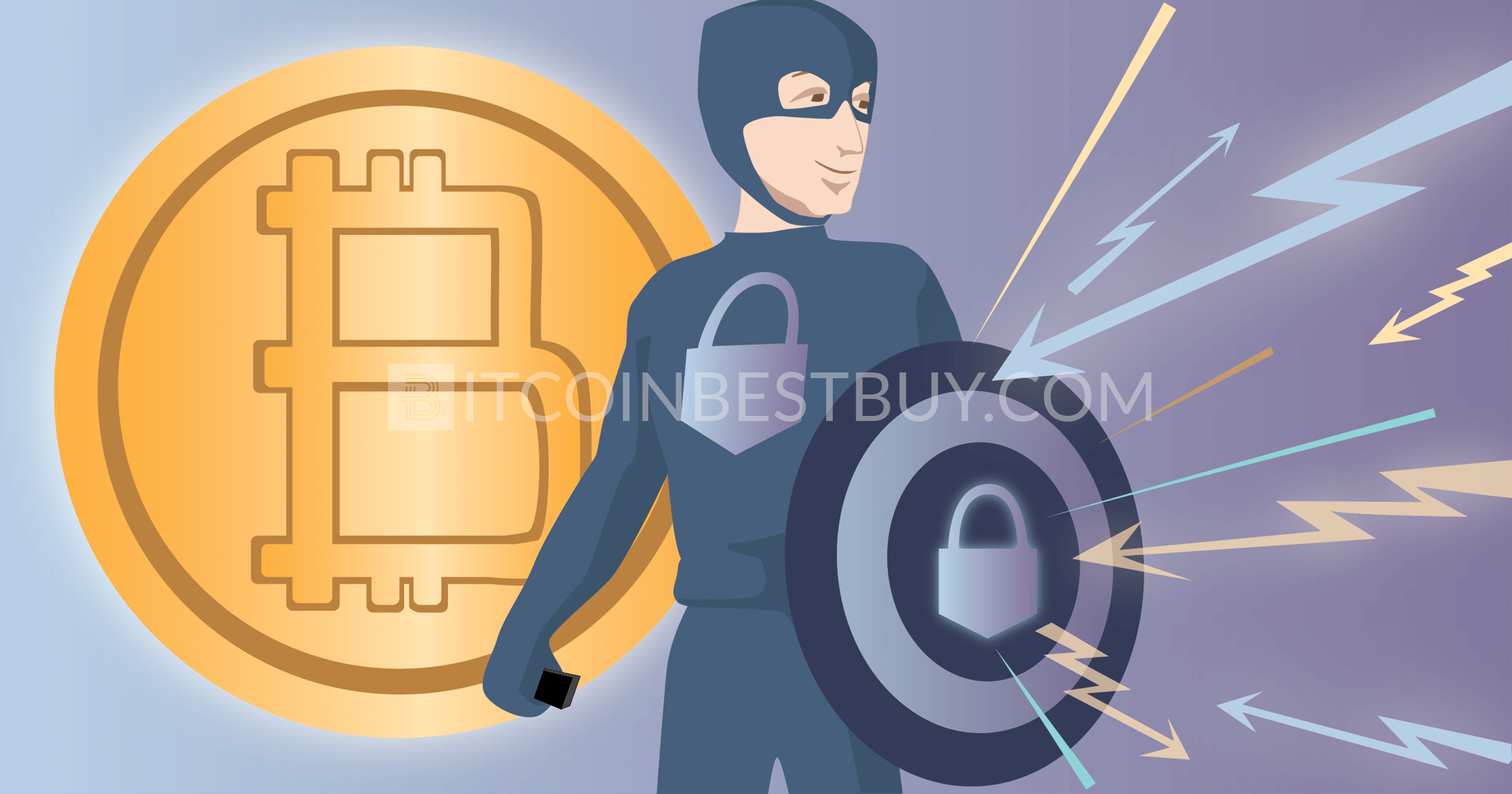 As the demand for cryptocurrencies increase, such as bitcoin and Ripple increases, the need for maintaining fluid methods of handling cryptocurrency funds rise as well. That was when digital and hardware wallets were created. A digital wallet is a method of managing your funds online, usually related to a certain exchange or a service provider. Hardware wallets are pocket-held devices that can hold your bitcoin.
What Is Hardware Bitcoin Wallet?
Hardware bitcoin wallets were the answer to the question hypothesized by bitcoin traders: would it be possible to carry my bitcoin funds with me on the go? The answer is yes, you can do that.
A bitcoin hardware wallet is a device that allows you to transfer your bitcoin funds or other cryptocurrency funds on the go. Most of the hardware wallets operate via USB and stores your private keys for your funds on a secure address, accessed only by the end user holding the wallet. Hardware wallets are more secure in comparison to paper wallets, as paper wallets are prone to be stolen or lost.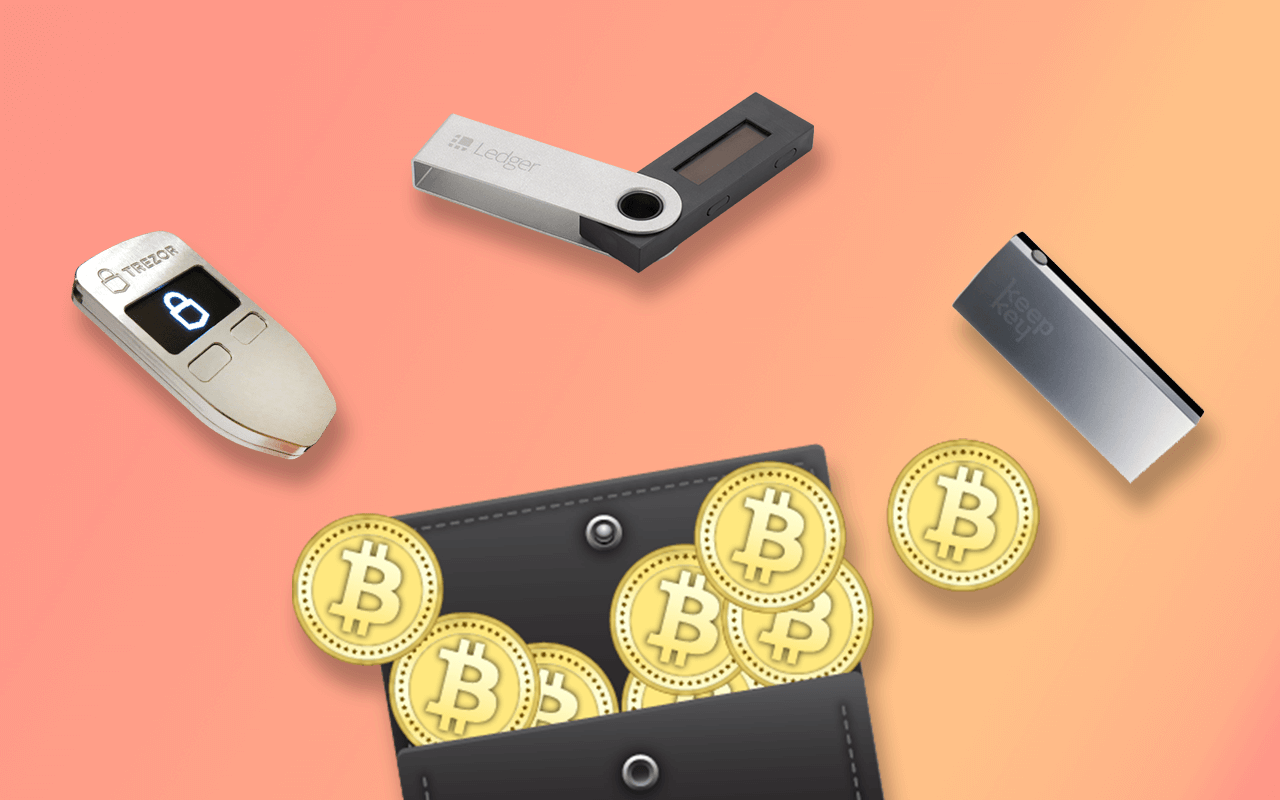 Bitcoin hardware wallets are manufactured for the main purpose of storing bitcoins, in the midst of bitcoin trading scenes, it is well-known that hardware wallets are reliable, safe, and relatively cheap methods of storing bitcoins in a portable form.
Hardware wallets became a necessary commodity of late to bitcoin traders due to the recurring security breaches and hacks concerning exchanges. Hardware wallets became a reliable alternative to wary traders.
In this review, we will discuss how to use a hardware wallet, top best-known brands, and providers of hardware wallets, and compare their features and their best qualities.
How USB Wallets Work
The majority of digital wallets operate with a USB lock method. USB hardware can be in the form of a flash stick, you can put your private keys on it.
The most important point to be crucially stressed is the need to operate the wallet whilst being offline. This needs to be taken into consideration in order to minimize any risk of being hacked or pilfering your personal financial information or even your funds. As long as the wallet is generally offline, this maximizes the safety of using your bitcoin hardware wallet.

You use the wallet to store your private keys matching your bitcoin values, making your wallet practically impenetrable.
Most wallets differ in the methods of authorizing transactions, and most of them mainly provide a certain tool or gesture that is unique to the user in order to make your bitcoins physically accessible by the wallet holder only, as a layer of security.
Top Secured Bitcoin Wallets
Many manufacturers start providing different wallets, creating many different types of bitcoin wallets around there, all varying in the degrees of security and reliability. We will discuss the different types of bitcoin wallets out there, bearing in mind one important aspect that is security. All the wallets we will mention here are renowned and verified for security and proper storage methods.
Here is a list of the best wallets available in the market.
Ledger Nano S
Ledger Nano S is one of the most famous names of cryptocurrency hardware wallets. The wallet is designed and manufacturer Ledger, starting as a bitcoin security company, provides the product as one of their three products, the Ledger Nano S and Ledger Blue. Its older brand, Ledger HW.1, did set standards in the industry at the time but now, it is out of the production line.

Ledger is covering a customer base spanning over 165 countries, allegedly selling more than 1 million units of the Ledger Nano S and Ledger Blue.
Ledger Nano S can be purchased for about €79, in relevance, this is considered a good price for the security provided by the end product and compared to most of the hardware wallets in average.
Ledger Nano S supports other cryptocurrencies besides bitcoin, such as Ethereum, Litecoin, Ripple, Zcash, and Dash.
Pros
works with a screen;
is considered one of the easy and relatively cheap cryptocurrency wallets in the market;
operates with a wide range of cryptocurrency besides bitcoin;
as a matter of fact, Ledger Nano S is the only known hardware wallet to support Ripple to be stored in it;
requires the wallet user to physically confirm transactions by pressing the two buttons on the wallet, as an additional layer of security.
Cons
does not support passphrases, as other wallets do.
TREZOR BTC Wallet
TREZOR BTC wallets work with a cold storage scheme in its procedure.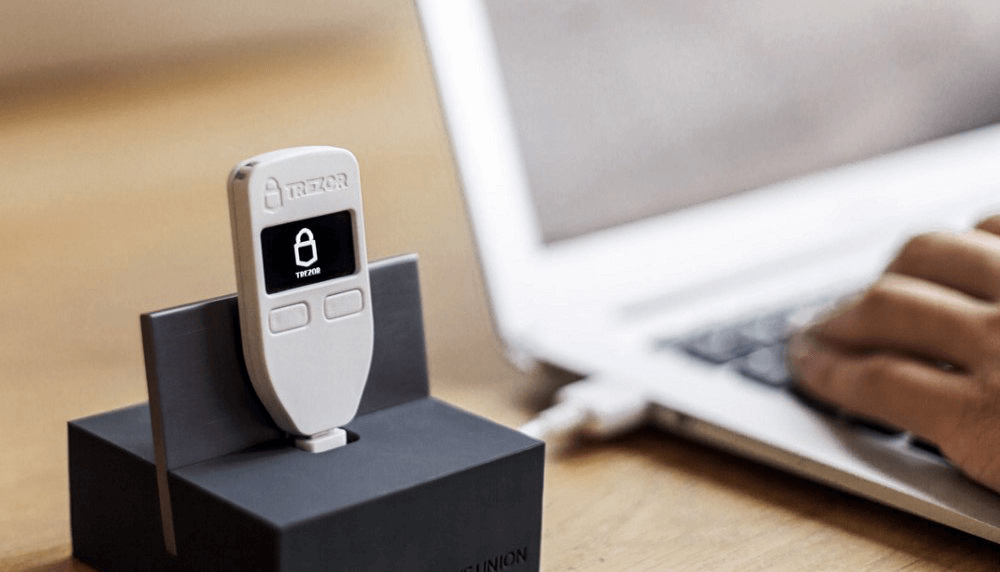 The wallet stores your bitcoins in cold storage form, you can consider it as a portable bank or vault, as it does not expose your keys like normal hot storage wallets do.
Pros
confirms the transactions in-device, regardless if you are connected to the internet or not. Thus, eliminating most risks of being hacked online;
it can operate safely even on a device with malicious viruses on it, as the device itself is standalone in confirming the transactions;
can enable the feature of showing an address on TREZOR screen, to avoid altering by phishing sites or malware;
supports the backup feature by maintaining a seed phrase. It is advised to keep this seed phrase private and written on a safely concealed document, as it is the sole method by which you can retrieve your funds if the wallet is lost or stolen;
supports multilayer passphrases and wallets within wallets.
Cons
requires the interface of an online wallet of a client, even though it can function as a computer itself;
can provide limited options due to the lack of support from certain wallets or exchanges;
can be confusing to new users compared to other wallets.
KeepKey Secured Wallet
KeepKey secure wallet is considered to be one of the most reliable and safe bitcoin hardware wallets in the market. KeepKey wallet was launched for sale into the markets in 2015.

KeepKey is somehow a new wallet in the market of bitcoin hardware wallets, relatively speaking. There is not much feedback or reviews of adequate opinions, considering its feature. However, generally speaking from the initial customer experience, we can assess some feedback regarding:
Pros
supports back up by storing the private key written down somewhere safe;
supports a wide range of cryptocurrencies, besides bitcoin, Testnet, Litecoin, and Dash;
supports all PC platforms and OS, such as Windows, Linux, Mac OS, and Android phones;
works with a digital screen and considered to possess a strong frame and hardware compared to other wallets;
easy to install and use.
Cons
is considered to be one of the most expensive bitcoin hardware wallets, you can buy it for $239;
only compatible with Google Chrome;
the Google Chrome extension of the wallet supports only transactions processed via bitcoin;
although easy to set up, the advanced features can be perplexing to the end user, even irritating to muster and apply in transactions;
compared to TREZOR and some other wallets, its bulky size can be an obstacle.
Ledger HW.1
As we mentioned before, the main two powerhouse products of Ledger are Ledger Nano S and Ledger Blue. In addition to the family of their products, there is Ledger HW.1, which is now out of production.
If it would be possible to describe HW.1 (HW stands for hardware wallet, according to their website) is that it is sleek. The design is very light to carry and use. Basically, it is even considered to be more of a smart card rather than a hardware wallet.

For this particular brand of Ledger wallets, we do not provide pros and cons analysis since the product itself was discontinued. Newer version are now available, while this device can be bought from users if you happen to find them. We would still recommend you to use latest products, as they are updated regularly with new security features.
Some traders might find Ledger HW.1 as an interesting storage capacity but be warned that these wallets are outdated now. They also do not hold support form the manufacturer, so use it with caution and on your own responsibility.
CoolWallet
Though can be considered wide and large in size, CoolWallet is actually quite slim and light. CoolWallet is a cold storage bitcoin hardware wallet, it is manufactured by CoolBitX.

One of the prominent features of CoolWallet is that it supports the transfer of funds via Bluetooth, a rare feature in comparison to other hardware wallets.
Pros
requires no registration and provides a strong sense of privacy and anonymity in dealing;
supports both Android and iPhone mobiles;
is very sleek and user-friendly, making it an instant favorite with many novice bitcoin investors;
supports wireless transfers, does not necessarily require connecting via USB as it works with Bluetooth encrypted connection. Transfers via Bluetooth are much safer, faster, and easily secured in comparison to USB and Wi-Fi;
very durable and even waterproof and shockproof;
the mobile apps used to interface with the wallet are easy to set up and very user-friendly.
Cons
compared to the previous wallets, CoolWallet supports limited options of cryptocurrencies, besides bitcoin, CoolWallet supports Ethereum, Litecoin, Ripple, and Bitcoin Cash only;
limited transfer options, as it works only with Bluetooth. Making it more oriented to mobiles or laptops, rather than desktop PCs.
Digital Bitbox Hardware Wallet
Digital Bitbox hardware wallet is designed in the favor of customers who prefer minimalist gadgets. The wallet can be entirely flicked between your fingers with great ease.

Digital Bitbox hardware wallet is manufactured by Shift Devices AG, based in Switzerland, proclaiming the innovatively designed wallet as their flagship product. Digital Bitbox wallets support Micro SD cards, which allow you to micro-manage a portfolio of different miniature wallets.
Pros
lightweight design and can be carried around anywhere;
the interface client is available for Mac OS Windows, and Linux;
the micro SD card can be stored safely altogether;
you can back up your seeds on multiple micro SD memory cards, ensuring that you do not lose your funds in case the wallet is malfunctioning, lost, or stolen;
works with a two-step authentication as an additional layer of security;
supports a high degree of privacy. It even supports using the wallets in concurrence with Tor and private transactions.
Cons
using multiple micro SDs can give access to unwanted parties to your seeding backups, provided that they can guess or have access to your password. That is why it is recommended to keep your interface client's password well-hidden;
limited cryptocurrency options, as Bitbox is only compatible with bitcoin and Ethereum.
Opendime Stick Wallet
Opendime stick wallet is considered to be the first bitcoin bearer bond. A bearer bond is similar to treasury bonds or corporate bonds, yet it differs in the form that the ownership rights are held by the bearer on spot. It does not require the retention of any records concerning the owner as the bond itself acts as the deed of ownership once verified.

Opendime stick wallet, or the bitcoin stick as the manufacturer calls it is a USB drive wallet, its ownership is within the grasp of its owner. Making it retain a form of currency in itself. When connected to most devices, it will act as a read-only flash drive that contains the bitcoin address for deposits or withdrawals.
Pros
inherits some bearer bonds qualities, wherein it does not require identity verification and allows the user to use it in relative privacy;
retains the wallet's private key in the device itself, under the name of "trust no one." As the wallet can be passed on to any user without any concerns about the funds pilfered by the previous user;
supports multiple mobile devices and PC operating systems.
Cons
if lost, you will not be able to recover the funds from within the drive.
BitLox Crypto Wallet
BitLox crypto wallet is a powerhouse in the field of cryptocurrency wallets. The wallets' design is reminiscent to that of 2000s slate calculators, BitLox crypto wallet is well-known for its endurance and resilience. Some customers have the option of asking it to be made out of titanium, if they prefer when they order the wallet.

BitLox crypto wallet is manufactured by BitLox, which is located in Hong Kong. It is considered to be one of the most diverse and versatile wallets that you can use to store your bitcoins. However, it only can store bitcoin, this can be a setback for investors who would like to retain different types of cryptocurrencies.
Pros
shockproof and waterproof;
supports multiple languages;
meticulously calculate fees for transactions and supports its own internal calculator. Assists in decision-making when payments done in bitcoin;
supports both Android and iOS mobiles;
provides a high sense of anonymity compared to other wallets.
Cons
quite bulky and cumbersome compared to other wallets;
also, it does not support a wide range of cryptocurrency, as it only supports bitcoin as the sole currency it can store;
in addition to its bulky design, it can be considered not so much of a user-friendly wallet, when it is compared to other hardware wallets.
Case HD Wallet
Case HD wallets are types of bitcoin hardware wallets, that act more of portable vaults rather than cryptocurrency wallets. Thus, trading in liquidity and portability for more security and safety in relevance to normal cryptocurrency wallets. Case HD wallets come in many shapes and types, the most popular of them are those that maintain the funds in cold storage mode.

Basically, an HD wallet is the mix of a bitcoin address and a private key, both are the essential elements making the core essence of as HD wallet.
Pros
supports back up by the user;
supports more than one address;
very durable and most brands are shockproof and waterproof. Their resilience makes them a favorite to investors who prefer function to apparel;
compared to other methods to store bitcoin, HD wallets provide a high sense of privacy and anonymity, allowing users to perform transactions in privacy.
Cons
can be confusing for end users, as it requires specifications and to choose the best type suitable for the investor's needs;
due to the wide range of choices, the novice user may find it confusing to pick the wallets. This could lead to users missing out really useful features due to the absence of proper tutorials.
CryoBit Cryo Card Hardware Wallet
CryoBit Cryo Card hardware wallet is a storage solution for bitcoin investors who prefer to keep their bitcoins in cold storage.
Cryo Card hardware is provided by CryoBit solutions, it is renowned for being nearly indestructible, manufactured from stainless steel into a simple, easy on the eyes design.

CryoBit uploaded numerous videos exhibiting the endurance of their Cryo Card wallet, showing it surviving fire, dropping from heights and even dunked into acid. The QR code on the wallet was even still scannable.
You can customize your wallet on CryoBit's website before ordering it.
Pros
very secure compared to regular wallets. As it keeps the bitcoins in cold storage;
fireproof and waterproof. Cryo Card wallet is considered to be one of the most resilience hardware wallets in the market, enduring many elements of nature tests;
very durable and easy to carry compared to other cold storage wallets;
the wallet can be practically shipped to most of the countries of the world once an order is placed.
Cons
requires an online connection in order to create a passphrase to restore your wallet, nullifying the secure effect of cold storage and rendering the whole purpose impaired;
the wallet, after the purchase, does not come with full customer support.
Other Tips to Choose Safe Hardware Wallet
Now that you would be familiar with an introduction to hardware wallets, the next question that you should ask and find an answer for is: which wallet is safer and which one to choose from them?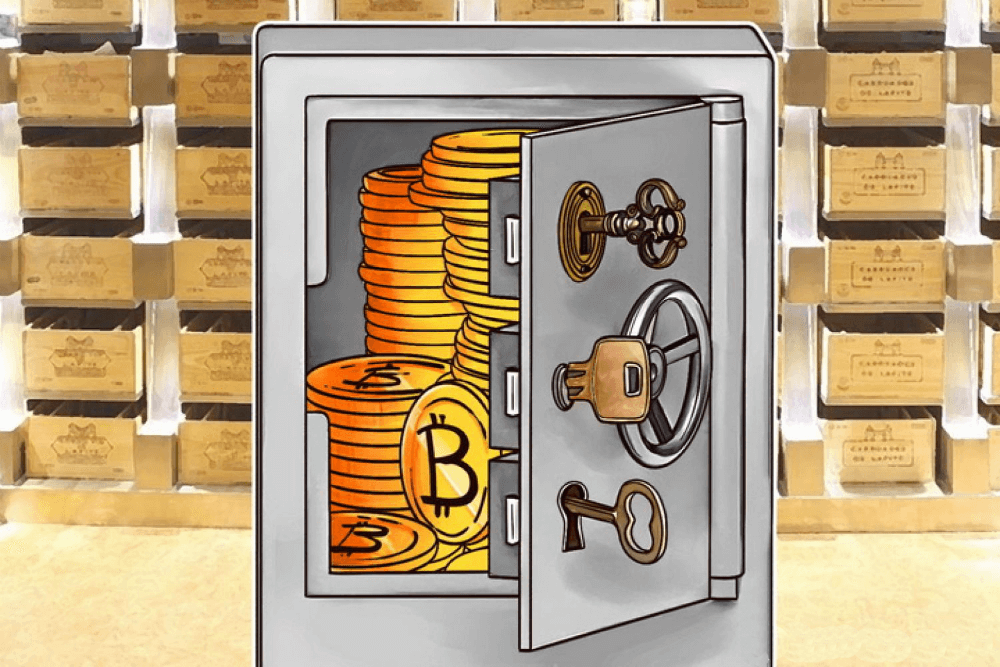 First, it is advisable to verify the history of the wallet's manufactured, get a sense of the company's reputation. You should check and cross-compare reviews from users and review pages in order to have a better understanding whether the wallet will be suitable for you.
It's preferable to keep yourself updated with news about wallets, possible shortcoming and how to avoid them based on historical data, and to follow-up latest installments of hardware wallets.
What About Other Wallets?
Hardware bitcoin wallets are only one type of bitcoin wallets. There are various methods that investors use in order to store bitcoins or transfer their funds to sellers or into different wallets and platforms.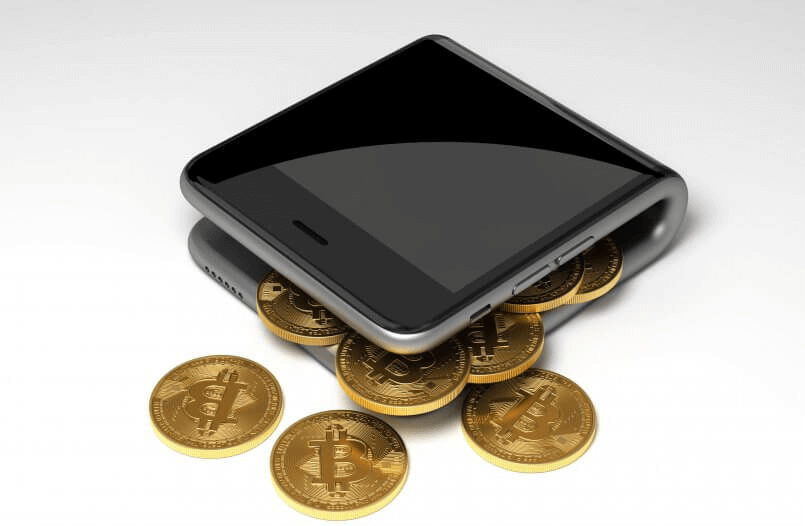 There are desktop wallets. Basically, they are wallets that operate on desktop computers. Some wallets work with certain operating system, whilst other support all operating systems in an open source form. Desktop wallets store their keys within the PC or computer of the owner. Thus, excluding any external parties from prying over the key.
However, one should take into consideration that certain hackers can steal your bitcoins if your computer is connected to the internet. Also, if the hard drive is damaged, your wallet is lost along with any funds in it.
Secondly, there are mobile wallets. They are wallets that operate online. They inherently possess a larger risk of being hacked due to the exposure to online hackers, no matter how safe they are encrypted. At least, compared to hardware wallets.
Paper wallets are wallets that are basically a QR code possessing the keys of a certain amount of bitcoin printed out on paper. They are basically immune to hacking as they cannot be stolen unless the investor's private keys are compromised.
Conclusion
Bitcoin is a thriving currency in the global economy. It certainly helps that it is a decentralized currency and many formal and unofficial financial institutions are beginning to embrace and adapt its culture into their processes.

As the fabled cryptocurrency's importance keeps growing in proportions, the innovative solutions to secure payments and transactions, such as hardware wallets and other methods, will continue to be devised. After all, a thriving market requires thriving tools in order to meet the users' expectations.
In case there are unanswered questions regarding this HD wallet guide, feel free to contact us at BitcoinBestBuy, and we will surely get back to you with needed answers.