In this quick BTC guide we will show you the safest bitcoin exchanges to purchase BTCs and other coins from, as well as different purchase methods that you can use to make a profit from the trade. So, read carefully!
Summary: Buying Bitcoin at BTC Exchanges
Choose one of the top 100 bitcoin exchanges that better fits your needs. The world's most popular BTC exchange is Coinbase.
Sign up and create an account.
Be sure to read the terms of trade and make sure that you agree with them.
Go to the page of buying bitcoins.
Specify the number of BTCs you want to buy.
Select your preferred payment method.
Follow the instructions on the site until you get your BTCs.
Since the beginning of the bitcoin trade in 2009, the global infrastructure of the crypto coin grew tremendously, with most of the countries being supported by various exchanges. Many of them turned out to be regular BTC providers with stable platforms and with good quality services.

This article will present you the top exchanges in the bitcoin market, listing their pros, cons, purchase limits and fees.
Bitcoin Exchanges: How to Choose?
Although the product is the same, these trusted exchanges vary in terms of how they provide their services and to whom. There are several factors that you should take into account when choosing your preferred bitcoin exchange:
security of funds and BTC;
fees;
purchase limits;
available purchase options;
purchase process;
verification requirements;
regional coverage.
Exchange
Deposit Fees
Countries
Buy Bitcoin
Coinbase
3.99% (credit/debit card), 1.49% (bank account)
USA, Canada, Australia, UK, Europe, Singapore
BUY NOW
Changelly
Higher than average (instant credit/debit card purchases, no ID verification required)
USA, Global
BUY NOW
Coinmama
7.25% fee, minimum 10 USD (credit/debit card)
USA (22 states), Global

At this moment, Coinmama exchange supports 40 U.S. states

BUY NOW
LocalBitcoins
1% plus transaction fees
USA, Global
BUY NOW
BitPanda
3-4% (credit/debit card), small surcharge (SEPA, EPS)
UK, Europe
BUY NOW
Coinhouse
6-10% (credit/debit card)
UK, Europe
BUY NOW
Kraken
$5 (wire), free (SEPA)
USA (37 states), UK, Europe
BUY NOW
CEX.io
3.5% + $0.25 (credit/debit card), $10 (bank transfer)
USA, Global
BUY NOW
The best way to test an exchange is to cover all of the mentioned factors and see the reliability of the service.
Fees
Fees vary from exchange to exchange but the greatest difference lays in payment options that each of exchanges offers to traders. The cheapest purchase option is definitely bank account transfers, with fees ranging between completely free and up to 2%.

Cash purchases come either cheap (bank deposits) or very high (vouchers), with fees ranging between 1% and 12%. Credit/debit card purchases can go between 2% and 6% depending on the exchange while online payment options (PayPal, Skrill and Perfect Money) can be quite costly to use, going up to 10% of the transaction value.
Security
As with every other investment category, you want to keep your assets and money safe when dealing with bitcoin trading environment. Encryption, ledgers, hiring procedures, two-factor authentication and many other safety measures are important indicators of how secure an exchange is.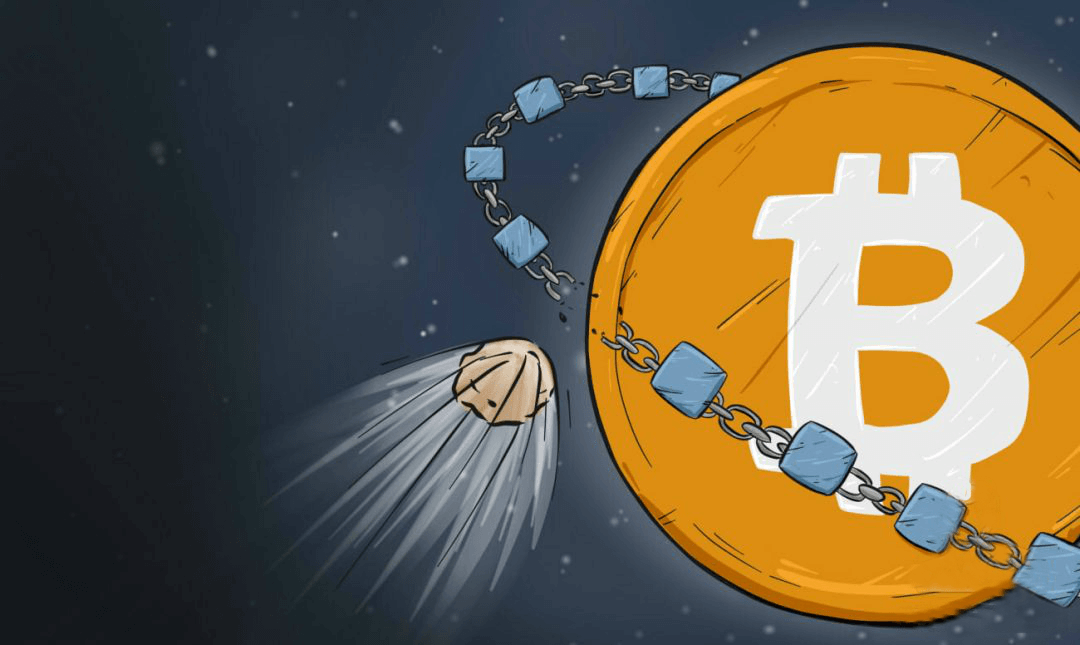 As the bitcoin infrastructure grew over the years, so did its community, with many websites listing scamming exchanges and experiences of other traders. Make sure the security measures are up to standards and that platform receives good reviews from other investors in a regular basis.
Trading & Currencies
If exchange offers a variety of cryptocurrencies and has large trading volumes month over a month, it is quite a good indicator of how efficient the business is. It shows trust by the bitcoin community and a competitive cost system that can suit your needs.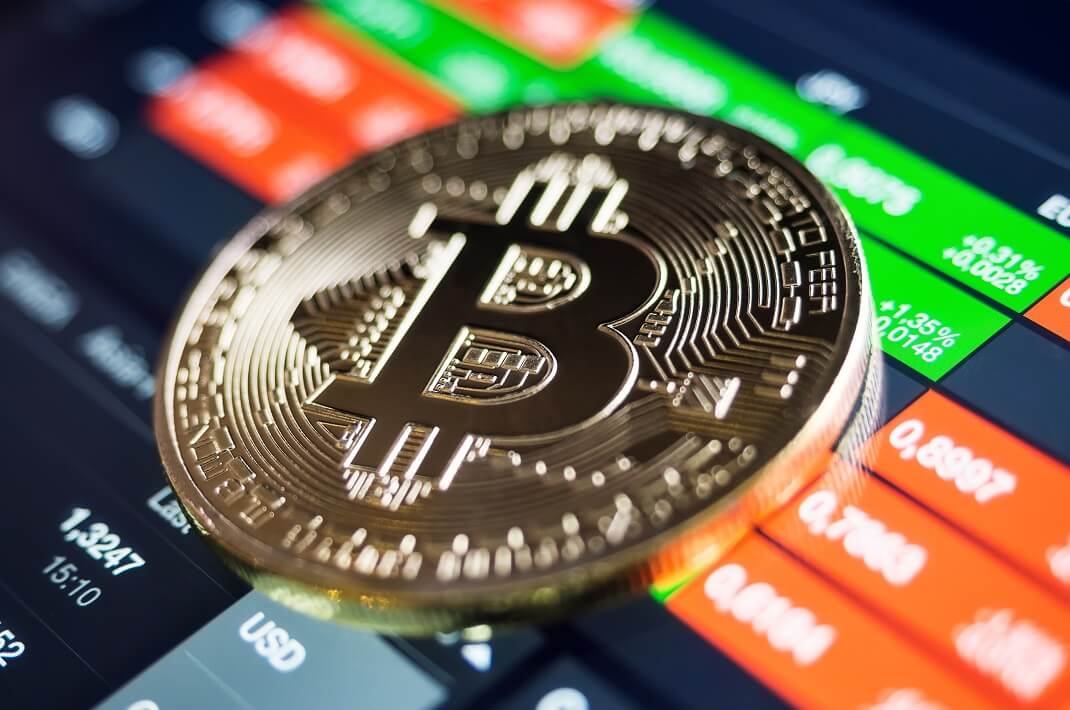 Most of the large volume platforms have close BTC value to the market average, while smaller exchanges tend to grow its exchange rate from the market standard.
API
Application program interface (API) is an automated software interface tool that can automatically create complex trade orders for clients. Good, extensive API service is what makes an exchange a great one to work with. With such tool, traders can benefit from the highly value-fluctuating BTC currency not sitting in front of the computer for a whole day and let the API do the work for them instead.

Avoid Scam
What is the best way to avoid a scam? Make sure to work with only reputable exchanges that have great reviews in terms of their security, trustworthiness and stability of the service. Many exchanges that start out new the market, turned out to be scam sites that simply take the money from traders and disappear just as quickly.

Popular Bitcoin Exchanges
Since 2009, many exchanges succeeded in establishing themselves as leaders of the bitcoin market against other competitors. In this guide, we shall cover most reliable brokers and their services, fees, purchase limits, pros and cons, while the exchanges that shall be presented are: VirWox, Coinbase, CEX.io, Paxful, Coinmama, Wall of Coins, itBit, BitQuick, Coinhouse, BitPanda, Bitit, Gemini, Kraken, Bitstamp, Bitfinex, Unocoin, Coinsecure and Zebpay.
VirWox
VirWox is primarily concerned with a virtual world called "Second Life" and the currency Second Life Lindens (SLLs) that are used on the said platform. Thus, it is not considered to be a strictly bitcoin exchange, since you cannot purchase BTC directly. The only way to get bitcoins is to purchase SLLs first and then trade them with BTC, incurring double fees in the process.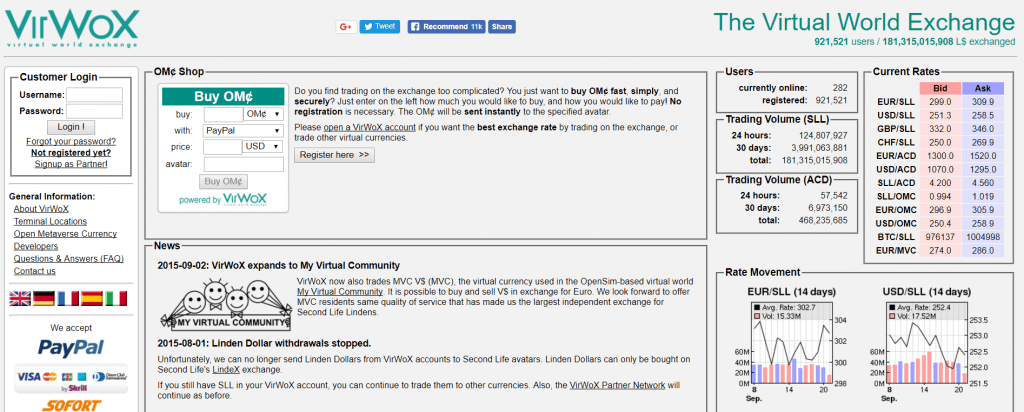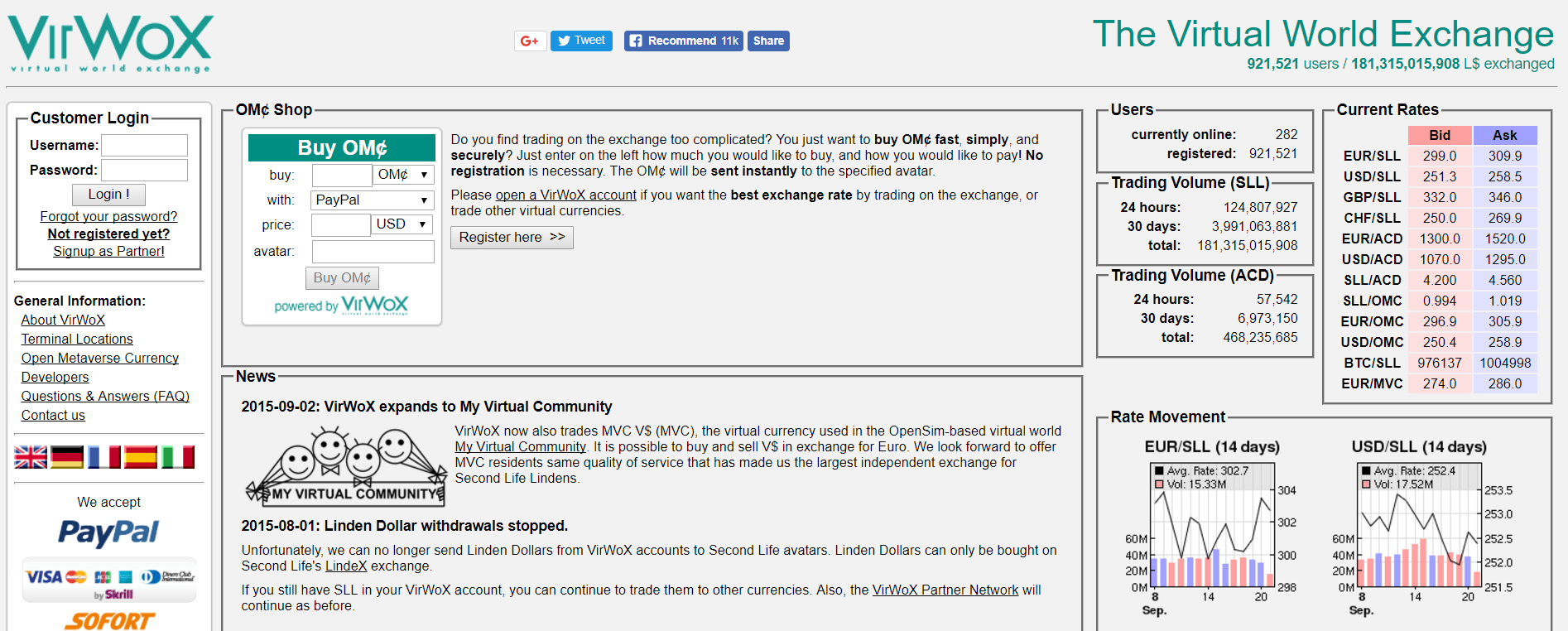 This exchange accepts a variety of payment options, including Skrill, credit/debit cards, bank transfers, OKPAY, SOFORT Banking, paysafecard and PayPal. The last option, PayPal is what made this broker so popular within the bitcoin community, as it is quite rare to find an exchange that sells BTC through PayPal payments.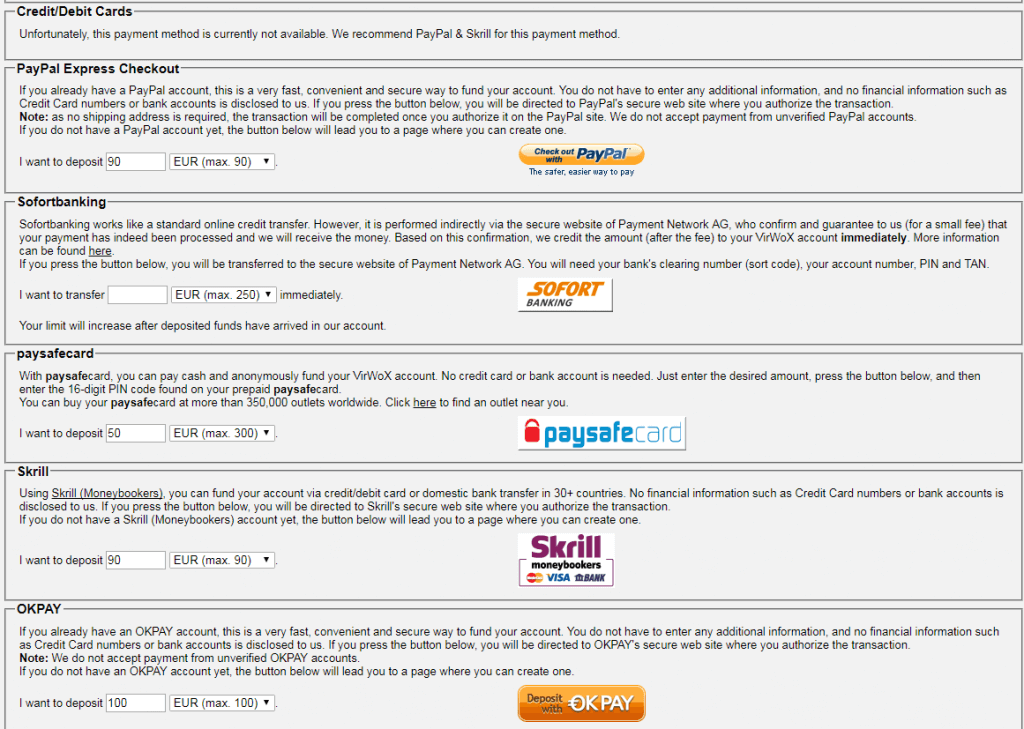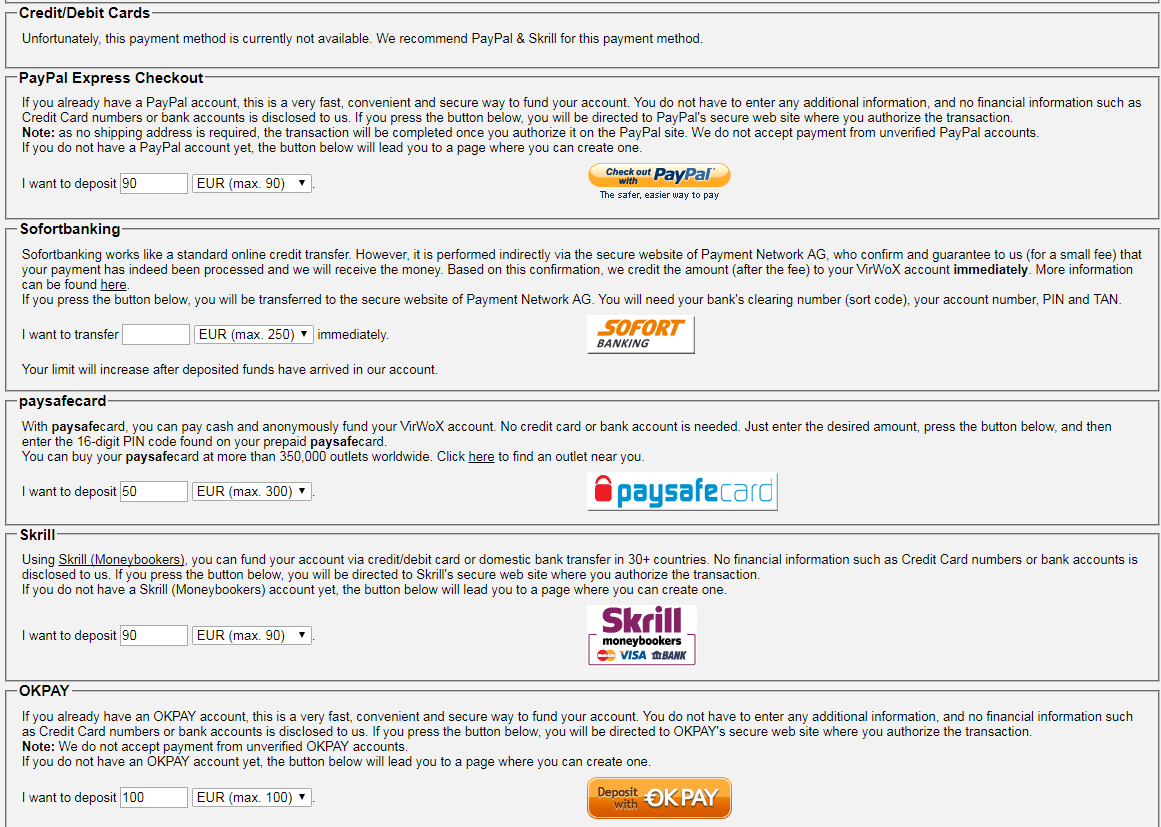 Each of these deposit options have their own fee structure, which is organized as following:

The purchase limitations stand at approximately 400 USD daily and $4,000 monthly after 90 days since account registration.
Pros
no verification needed to purchase bitcoins;
buy limits depend on days since the registration of an account;
variety of purchase options, PayPal included.
Cons
double fees for bitcoin traders;
bitcoin purchase process long and complex.
Coinbase
Coinbase is one of the largest exchanges in the bitcoin market, currently supporting 32 countries around the globe with the largest coverage located in Europe. The accepted payment methods vary across the countries, with SEPA transfer dedicated for European traders, PayPal for American investors while for everyone credit/debit cards & bank transfers are available.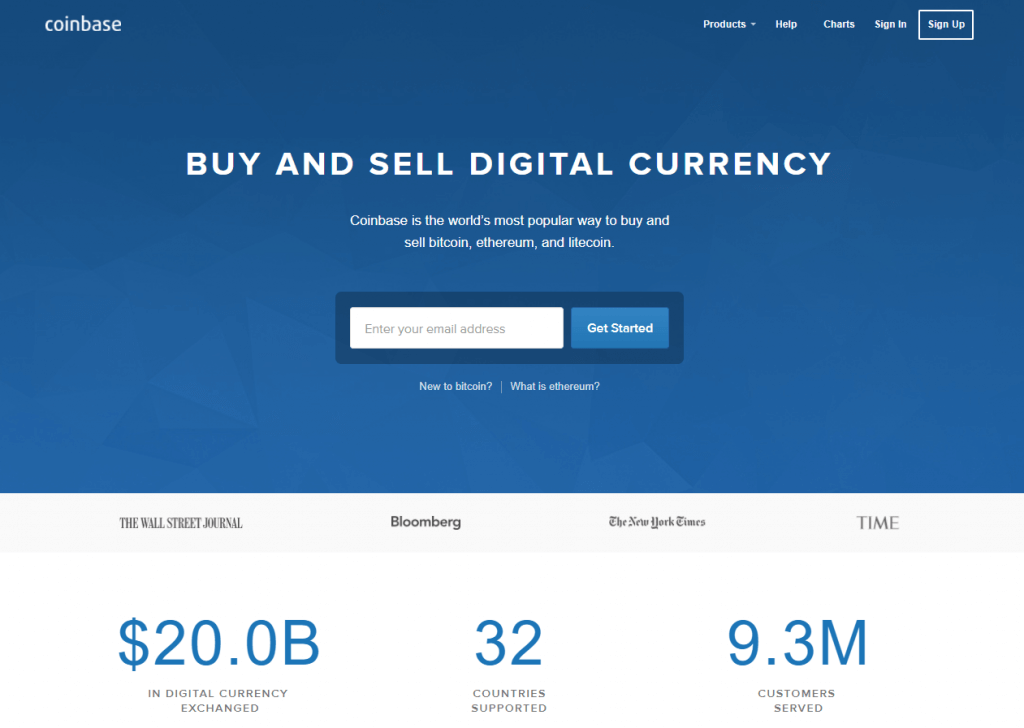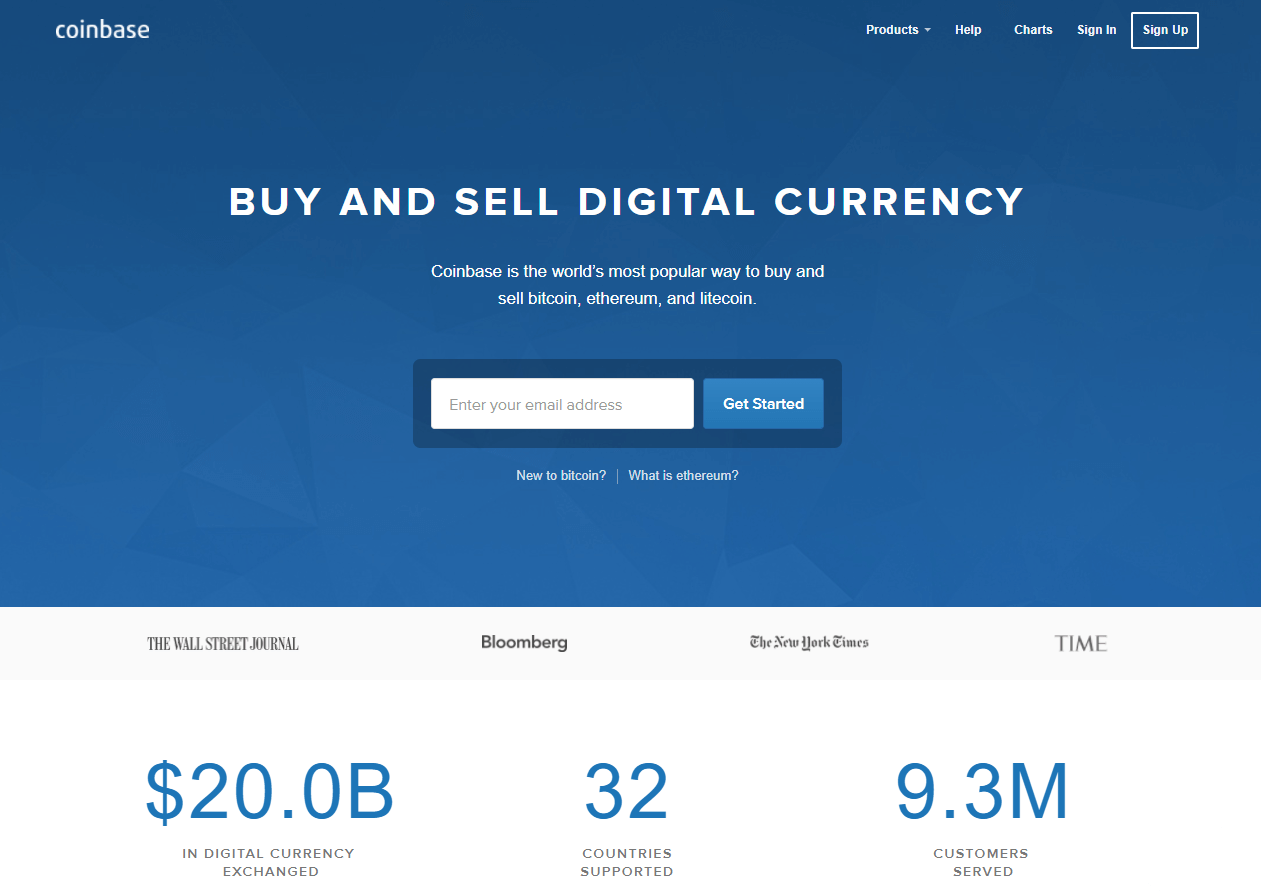 The fees are considered to be the average of the industry, with credit/debit card and PayPal deposits standing at 3.99%, bank account transfers free, US bank transfers 1.49% and inner payments using the deposited funds standing at 1.49% as well.
Pros
worldwide availability of services;
three cryptocurrencies available: BTC, Ethereum and Litecoin.
Cons
verification of the account is a must;
three US states currently not supported (Wyoming, Hawaii, and Minnesota).
CEX.io
Since its start in 2013, this London-based exchange established itself as one of the top bitcoin and Ethereum businesses in the market, offering its services around the globe.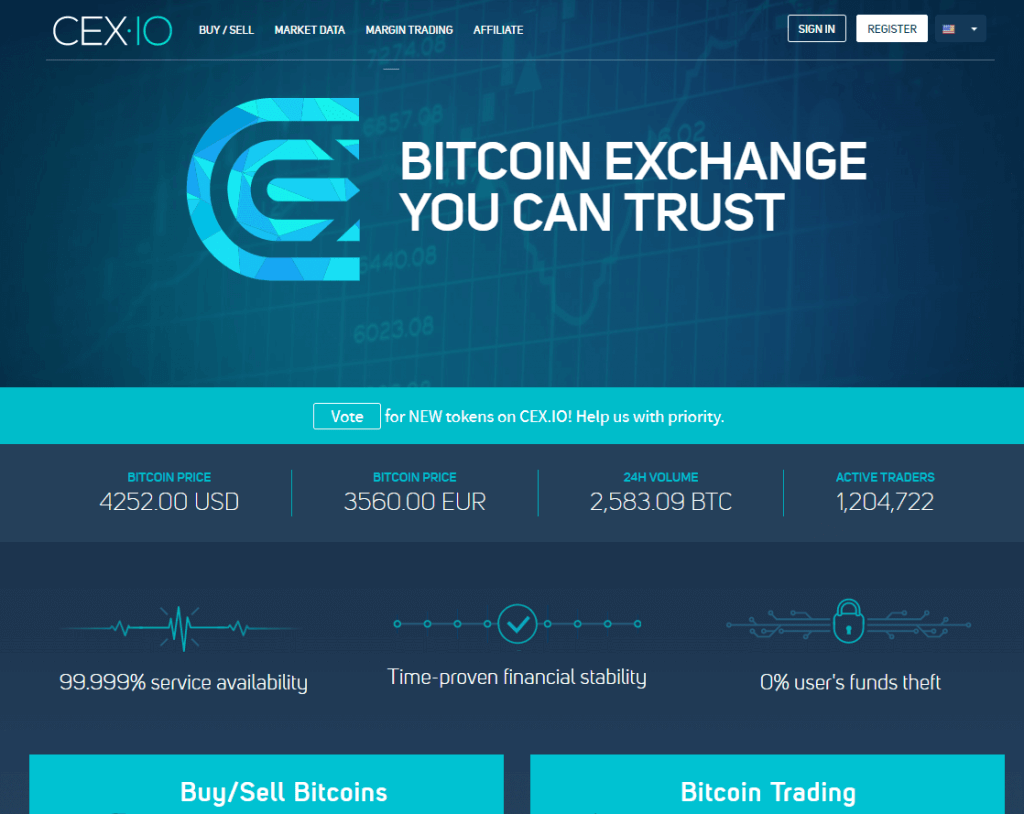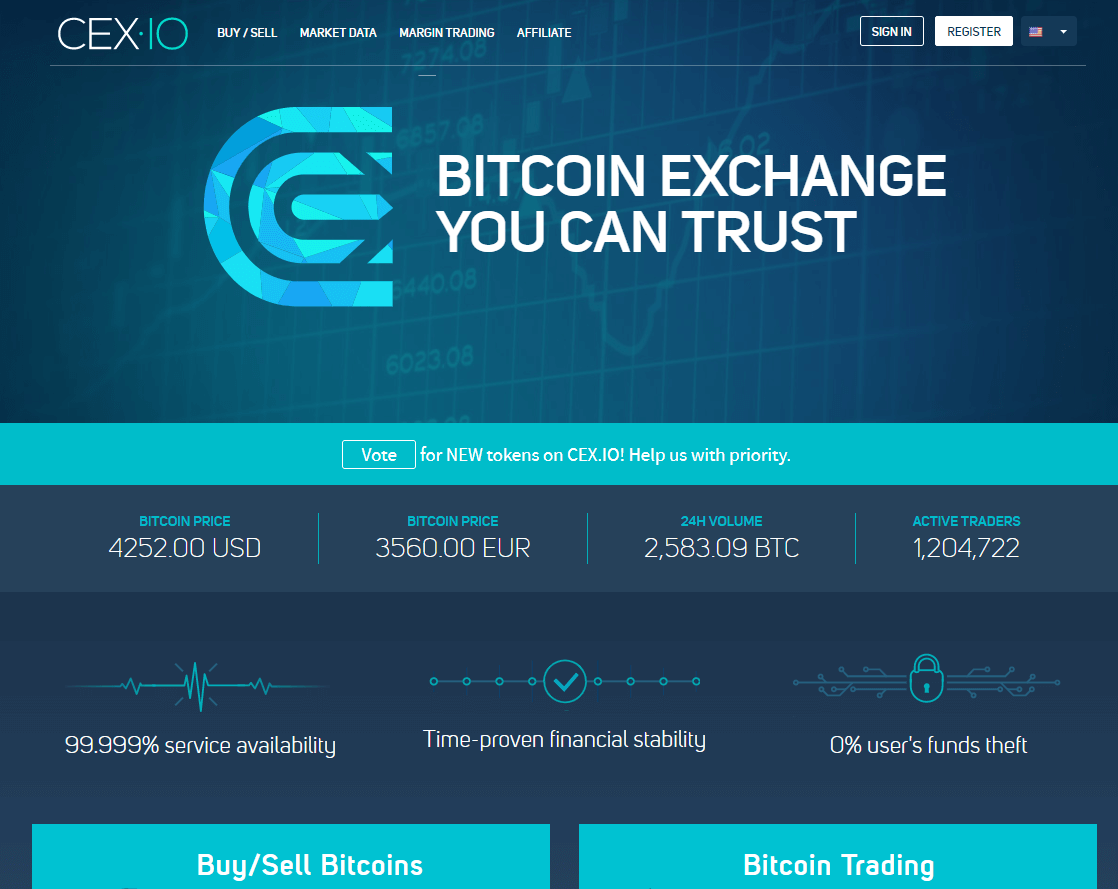 Currently, CEX.io is not supported in 28 US states as of yet while accepted purchase options are:
credit/debit card purchase (3.5% + $0.25);
SEPA transfer (free);
bank transfers (free);
online bank transfers (free).
Other costs include taker fees, which stands at between 0.2% and 0.1% depending on volume traded, while maker transactions are free.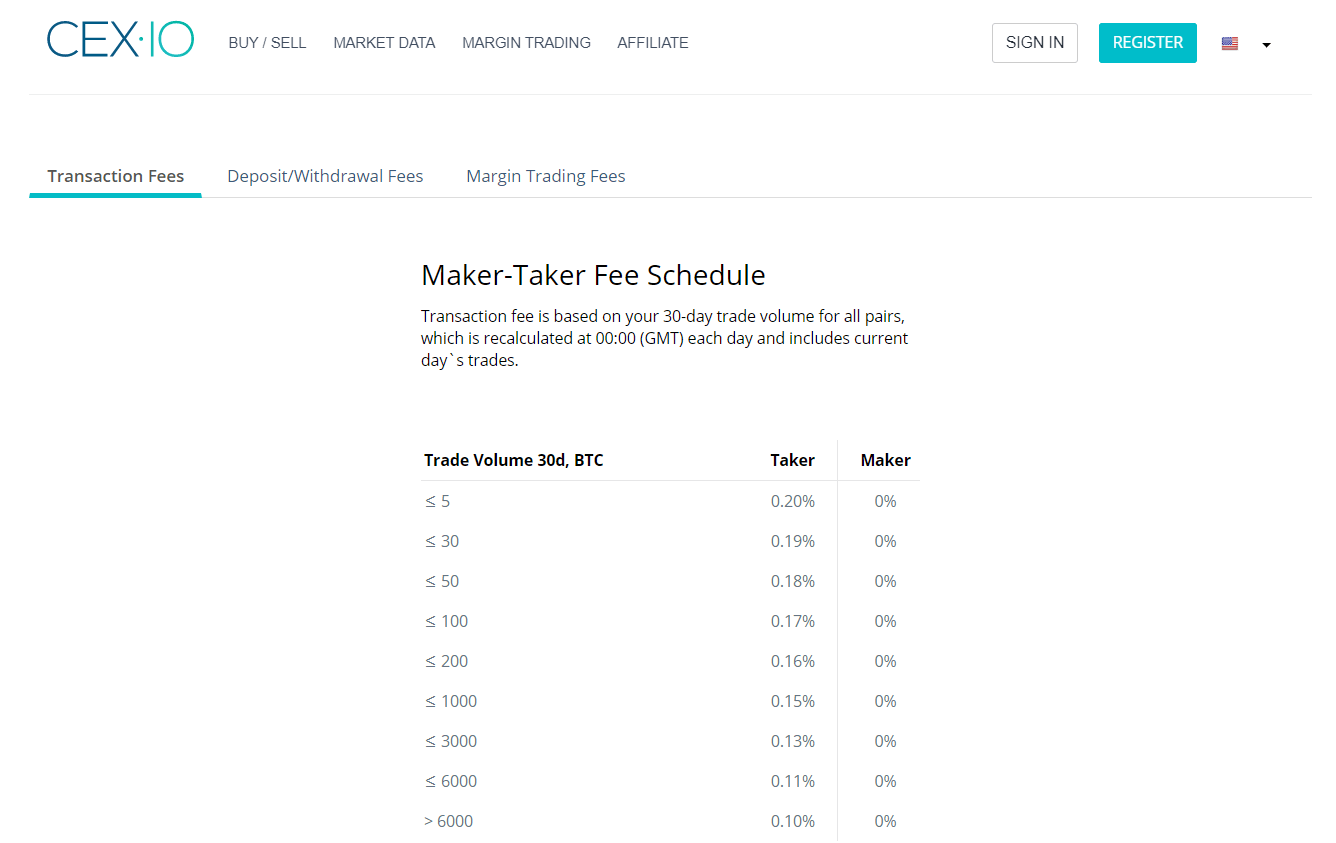 You can purchase bitcoins without ID verification with small purchase limits of $300 daily and $1,000 monthly.
Pros
anonymous purchases enabled for small BTC quantities;
services are globally available.
Cons
not available in 28 US states;
verification process complex and long.
Paxful
Being a peer-to-peer (P2P) platform, the exchange offers a wide variety of purchase options for its traders. Paxful is available globally as the traders that work through the site can choose to buy and sell bitcoins between each other. The transaction fee stands at 1% no matter the purchase method chosen.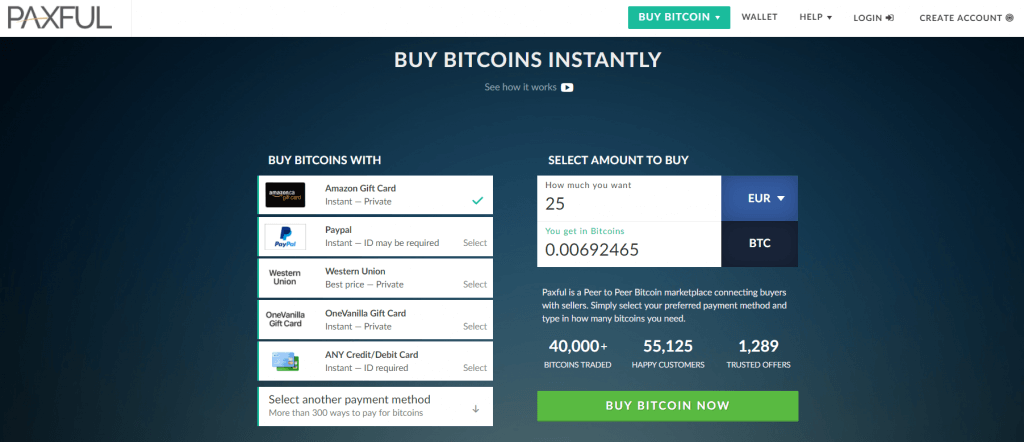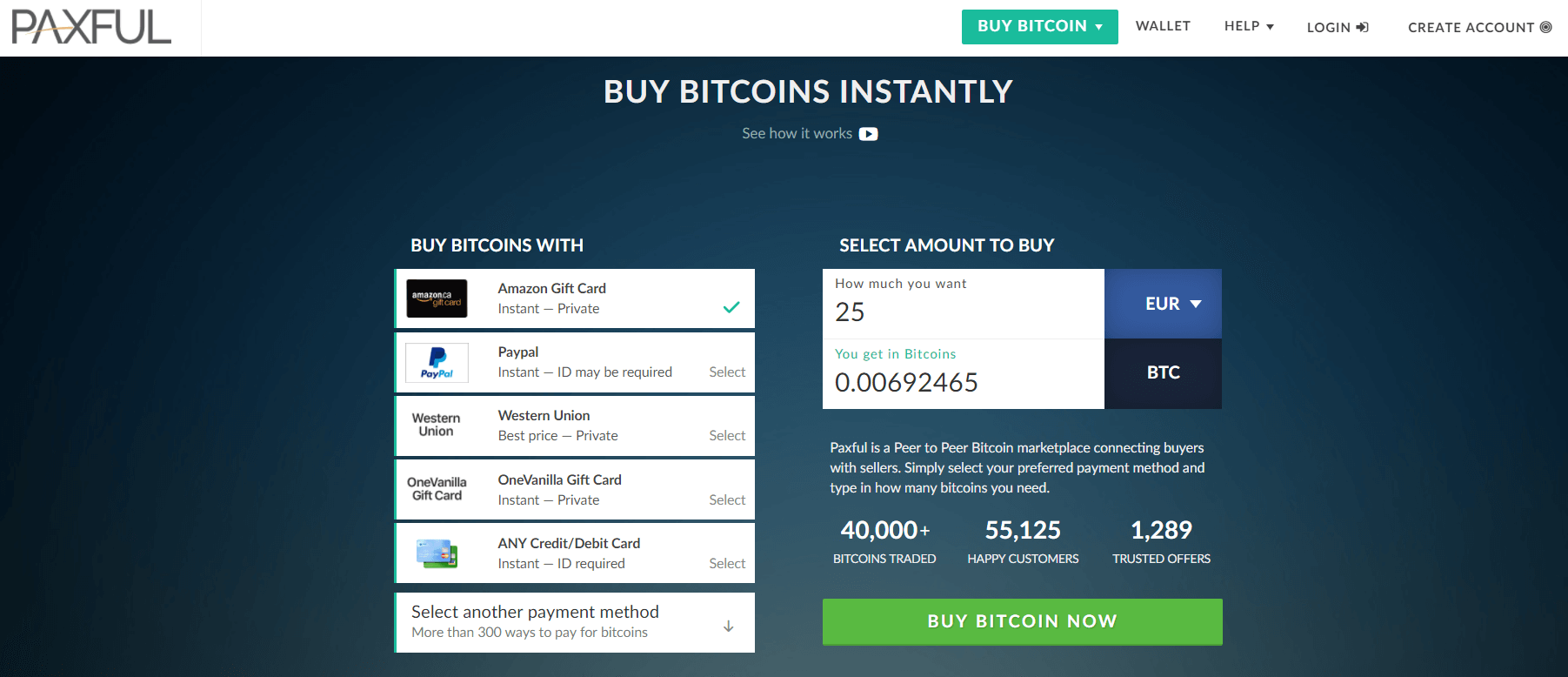 Additionally, the verification depends on the traders, thus it is quite possible to purchase bitcoins anonymously but beware of the scammers as they can abuse the private option to take your money and not deliver the coins to you.
Pros
bitcoin purchases can be conducted completely privately;
a wide range of purchase methods and fiat currencies, Western Union included;
low 1% transaction fees;
available globally.
Cons
scams have been confirmed in the past;
a small amount of bitcoins can be purchased from fellow traders.
Coinmama
Coinmama is a MasterCard bitcoin exchange that currently uses only credit/debit cards as a purchase method available for bitcoin traders. Coinmama charges 6.3% of the transaction value while payment processor charges additional 5.65%.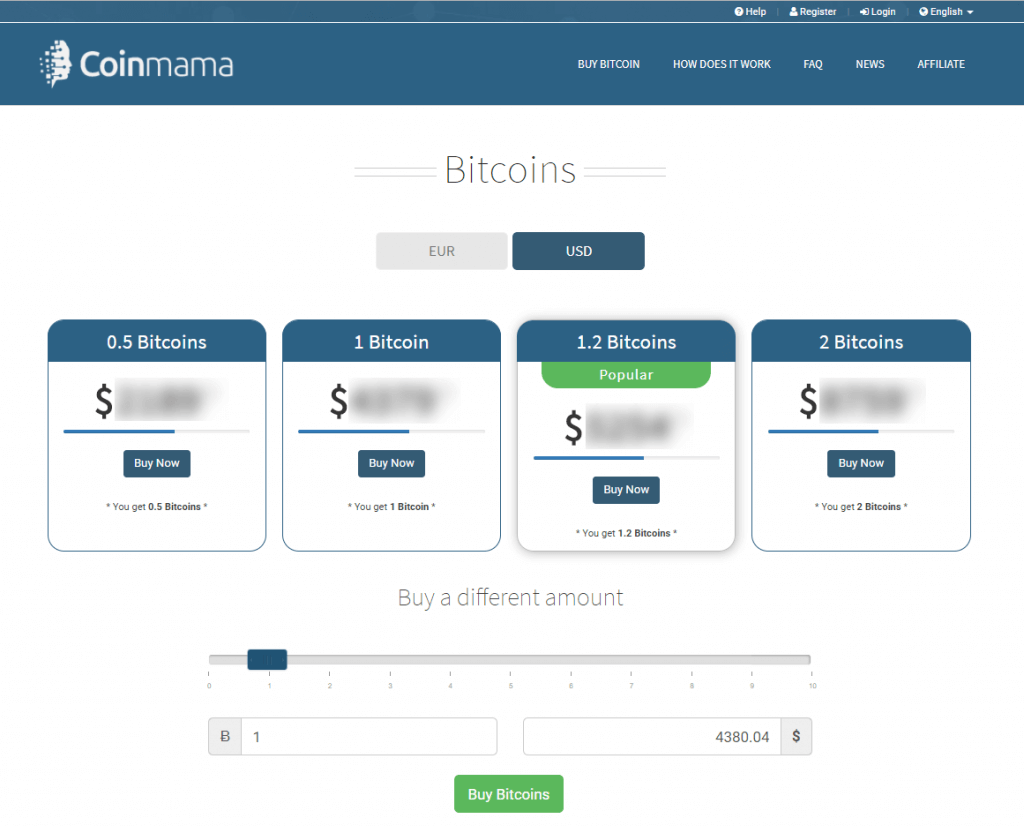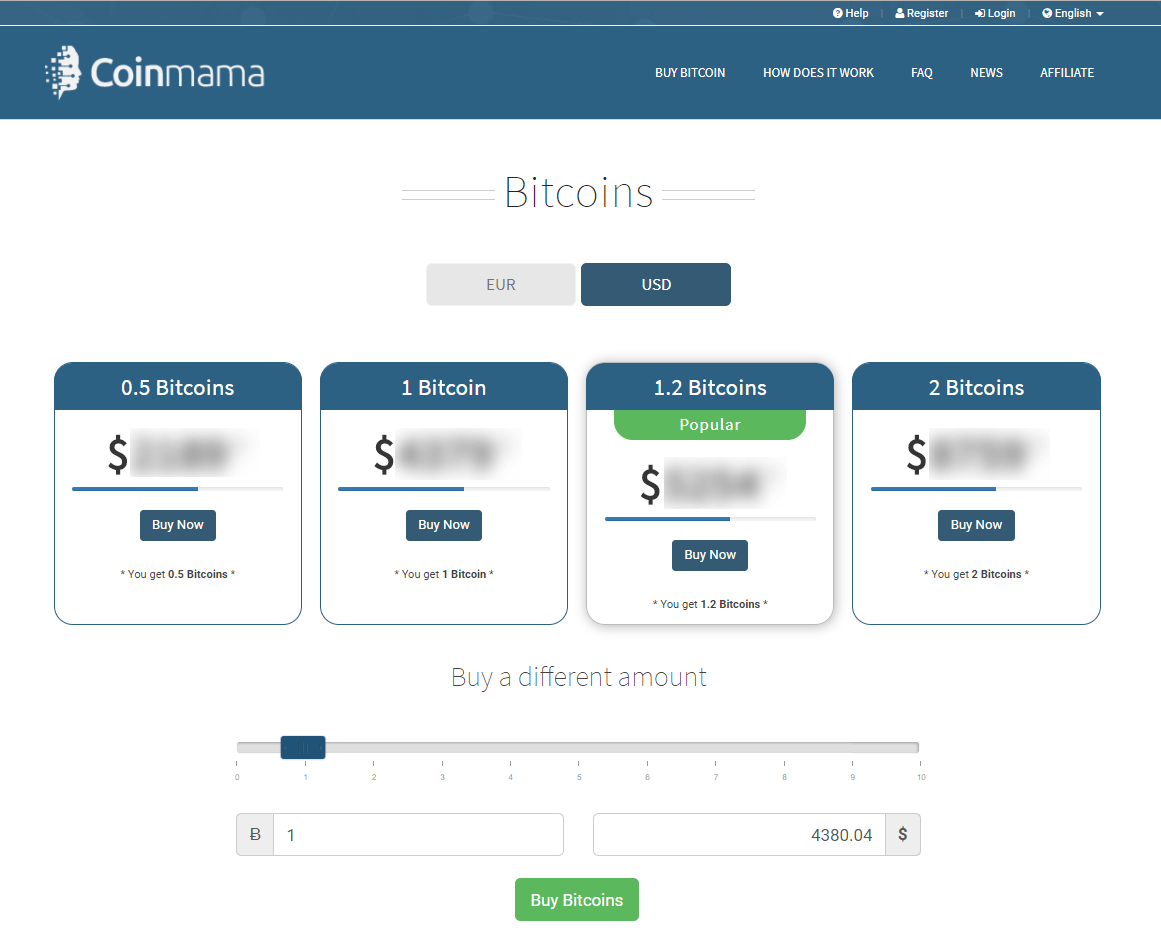 The ID scan is required prior to the trade, thus you would need to undergo extensive verification process before you would be able to purchase bitcoins at Coinmama.
Pros
high purchasing limits;
globally available services.
Cons
full verification needed to trade;
purchase methods limited to only credit/debit cards.
Wall of Coins
Wall of Coins is a trustworthy P2P platform that supports fast cash purchases of bitcoins through bank deposits in 12 countries, US included. The traders would post the bitcoin ad and the bank where buyers can make the purchase at.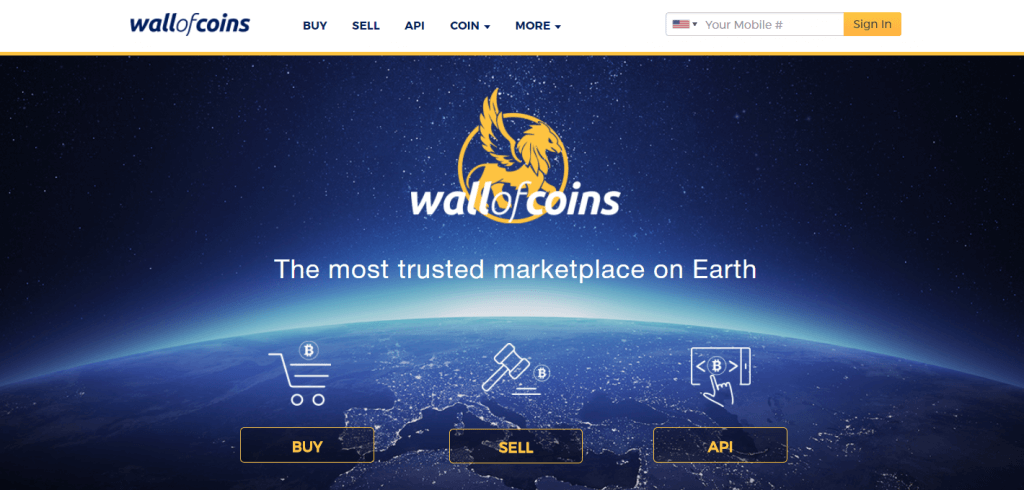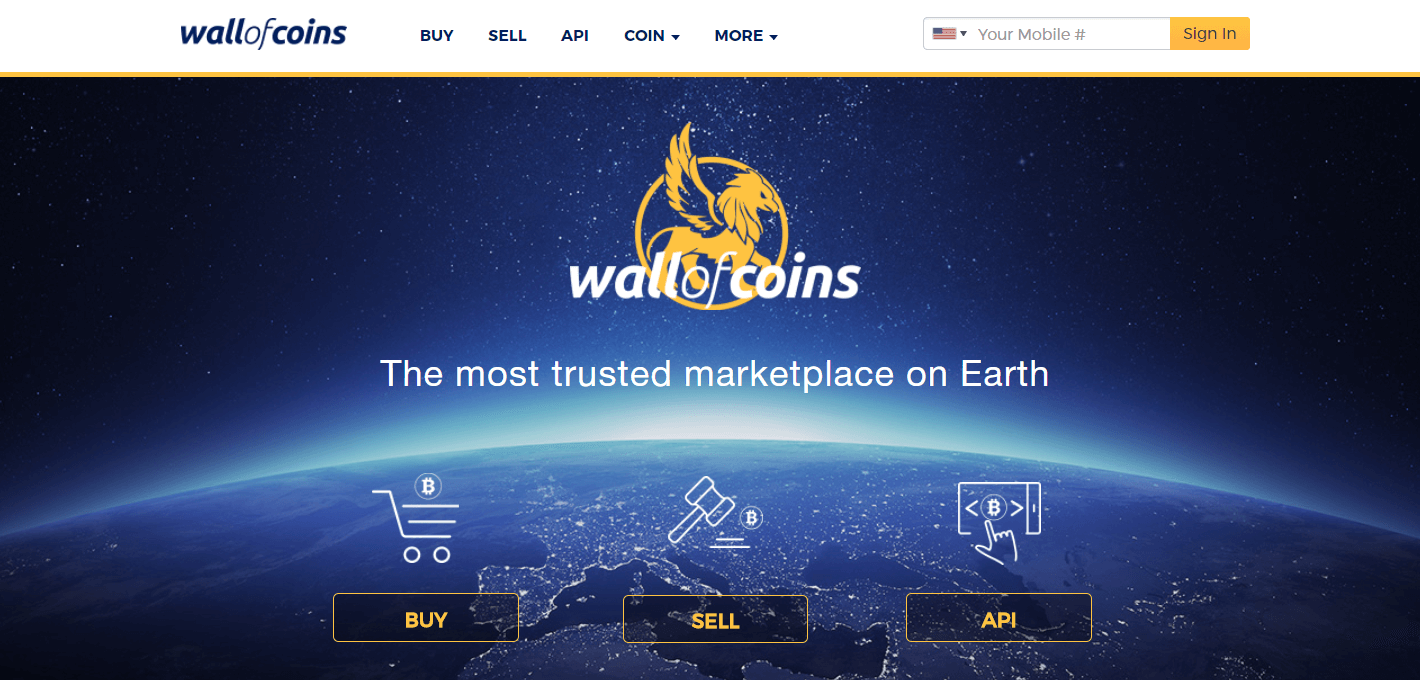 The fees are part of the BTC price seen on these ads while verification is needed only for your email and phone number.
Pros
unlimited purchase limits;
possible to purchase only $5 worth of BTC;
no ID verification required.
Cons
fees are part of the BTC price thus not transparent;
limited regional coverage (12 countries only).
itBit
Licensed in New York, the itBit company offers two types of bitcoin trading, one being exchanged other OTC desk. The business operates in most of the countries in the world, US included (Texas not supported).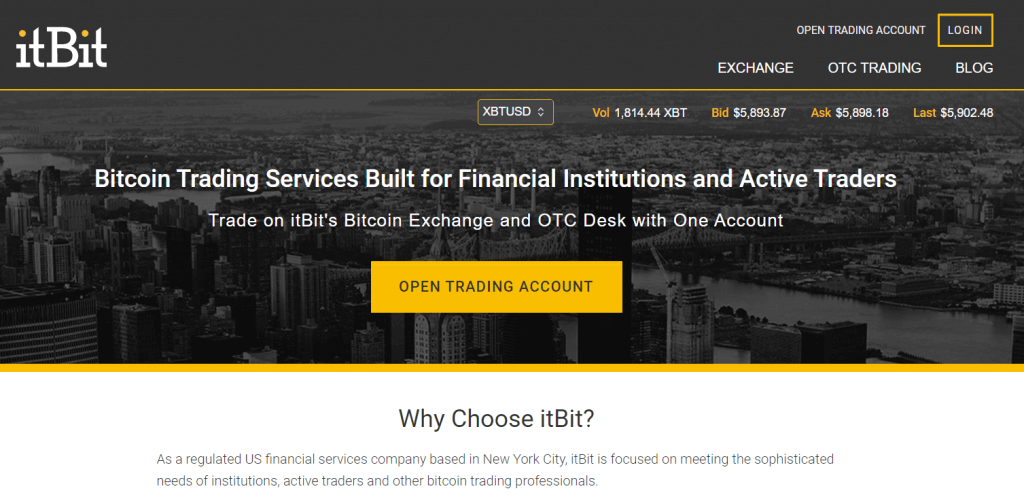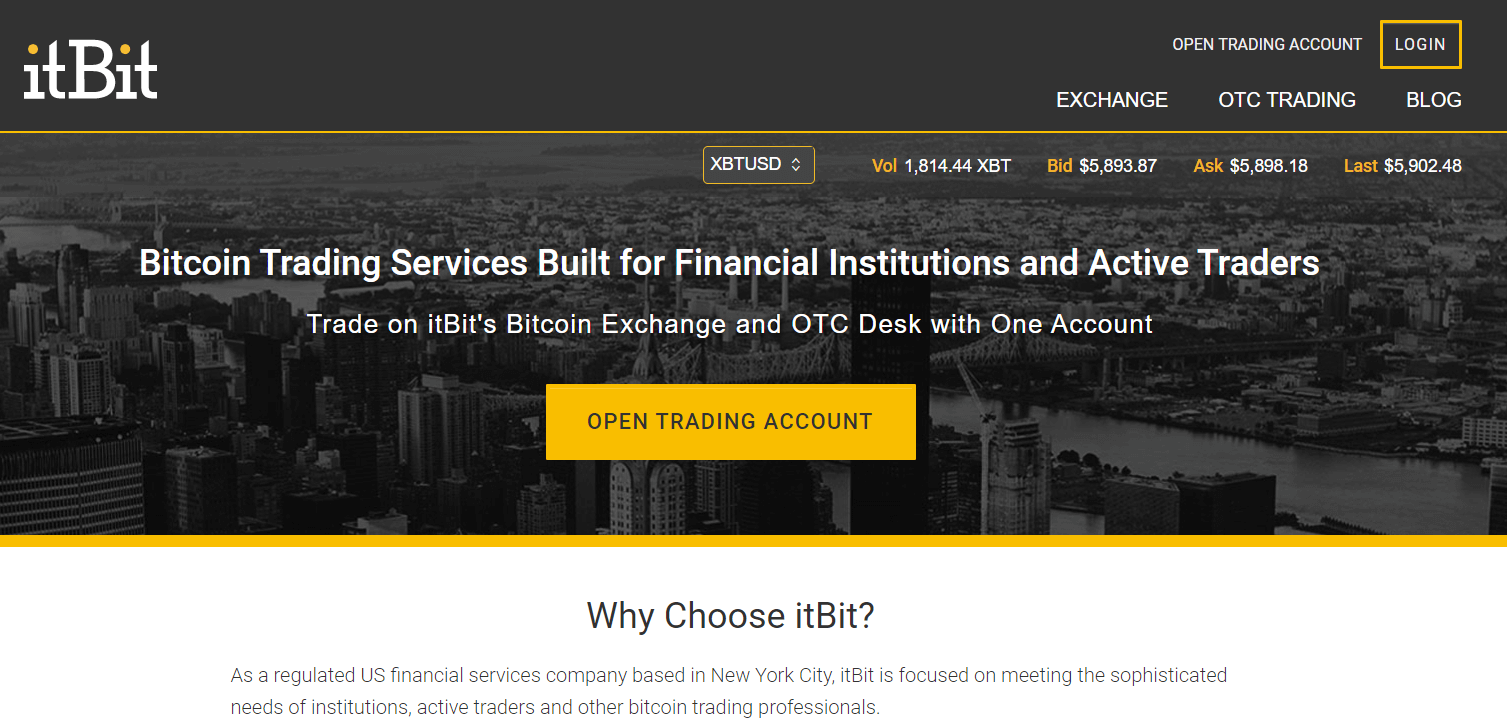 Additionally, the company accepts wire transfers only with full verification of the ID and address. The fees are one of the lowest in the market, with taker fees standing at 0.2% and maker activities being free of charge.
Pros
service is globally available;
one of the lowest fees in the market;
OTC desk services offer large stacks of BTC.
Cons
not available in Texas;
full verification of ID and address required;
only bank wire transfers accepted as payment method.
BitQuick
BitQuick is yet another exchange that only accepts cash deposits as it is specialized in quick sell and buys activities. The traders are required to undergo extensive verification process with fees being 2% to purchase BTC and 0% to sell. The platform works globally, with an exception of the New York state.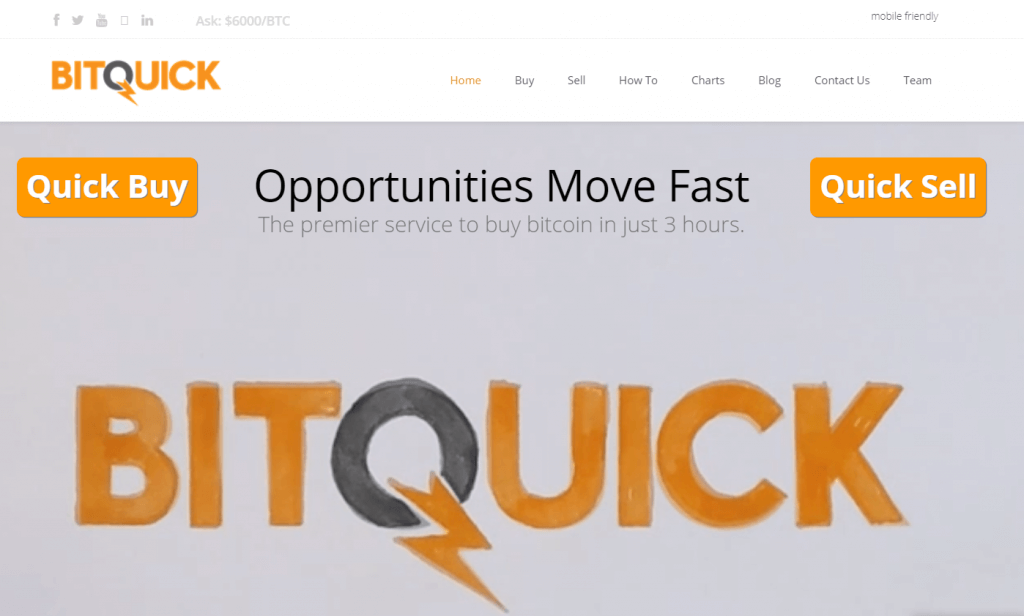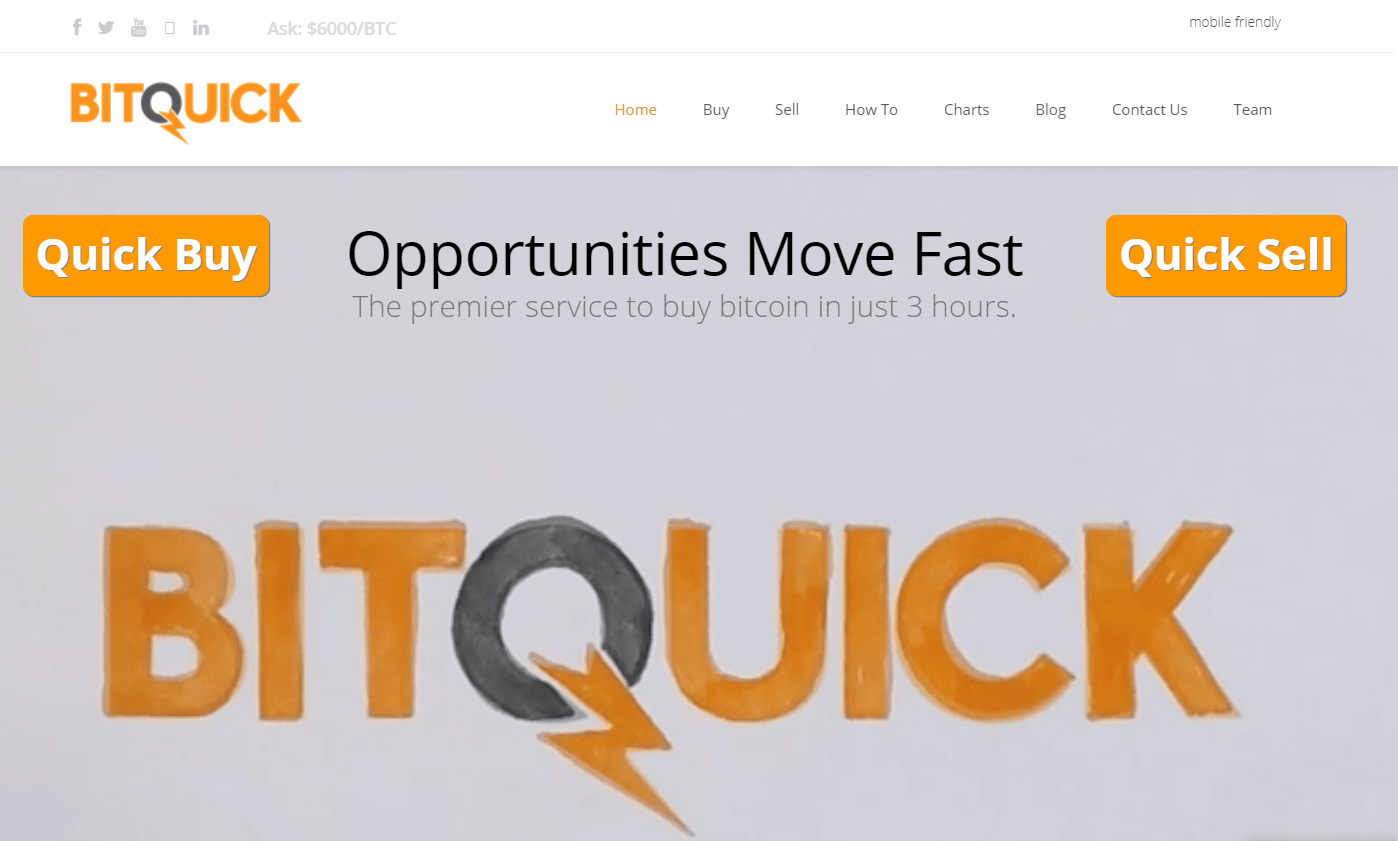 Pros
instantly available bitcoins through cash deposits;
globally available cash service in EUR and USD.
Cons
full verification if a must;
New York not supported.
Coinhouse
This French exchange allows traders to purchase bitcoins with credit cards and Neosurf cash options. The verification is mandatory and it involves an ID scan and proof of residence, alongside a selfie of you holding these documents.


At Coinhouse the fees are one of the highest in the market, with bank transfers costing between 10% and 6% and credit card between 10% and 8% depending on the trade value.
Pros
globally available;
3D card purchase security.
Cons
limited purchase options;
full verification is mandatory;
very high fees, ranging from 6% to 10%.
BitPanda
BitPanda is a European exchange platform that services all of the Europe and offers a wide range of purchase methods, such as:
bank cards;
bank transfers (wire, SOFORT, NETELLER and SEPA);
cash deposits.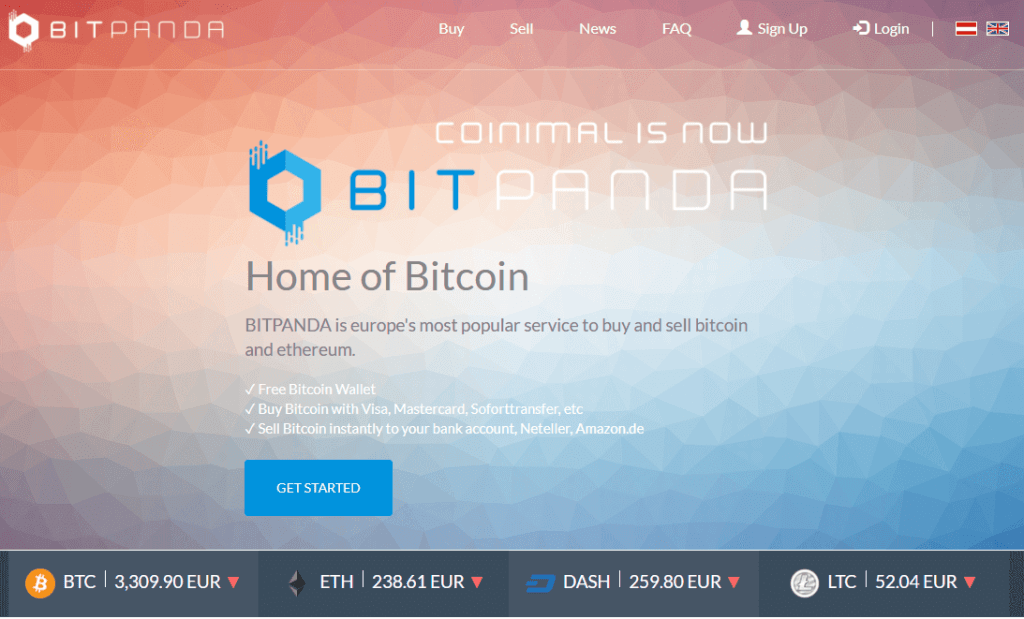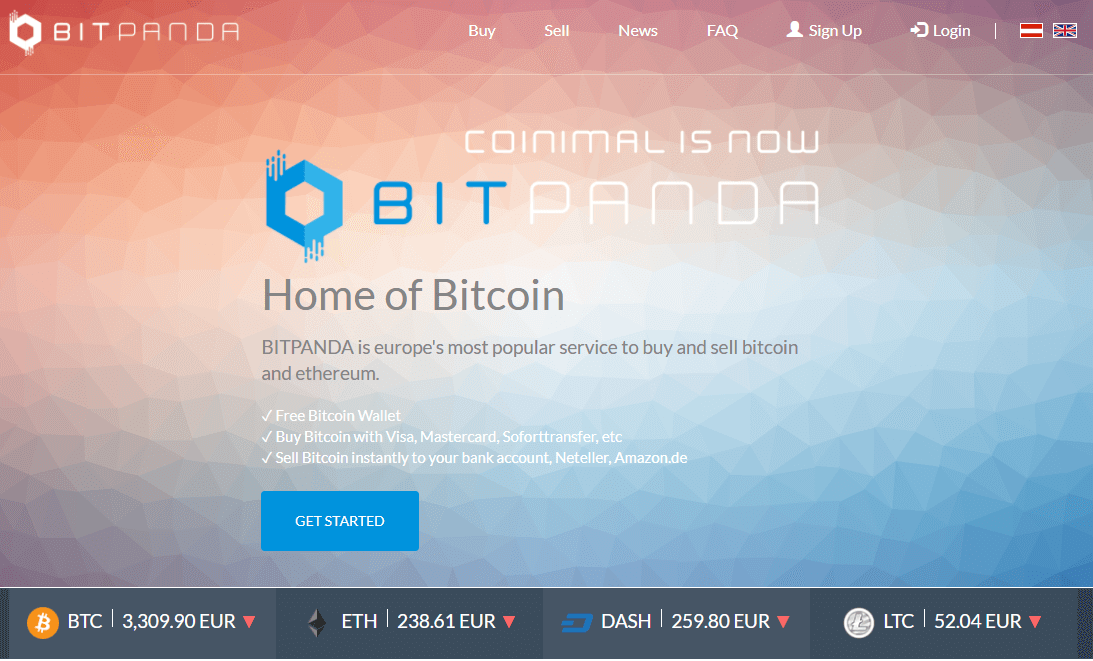 Purchase limits depend on the verification stage completed while fees are not transparently shown but are rather part of the bitcoin price.
Pros
a large amount of payment options;
apart from BTC, the exchange also deals with ETH, DASH and LTC.
Cons
USA is not covered;
fees included in the BTC price.
Bitit
Bitit is similar with Coinhouse in many aspects, as it is French-based platform that accepts 3D credit/debit card and cash deposit purchases alongside with other options (CASHlib, MoneyGram, EPAY and much more). The cash deposits are done through vouchers that can be bought at licensed stores around the world.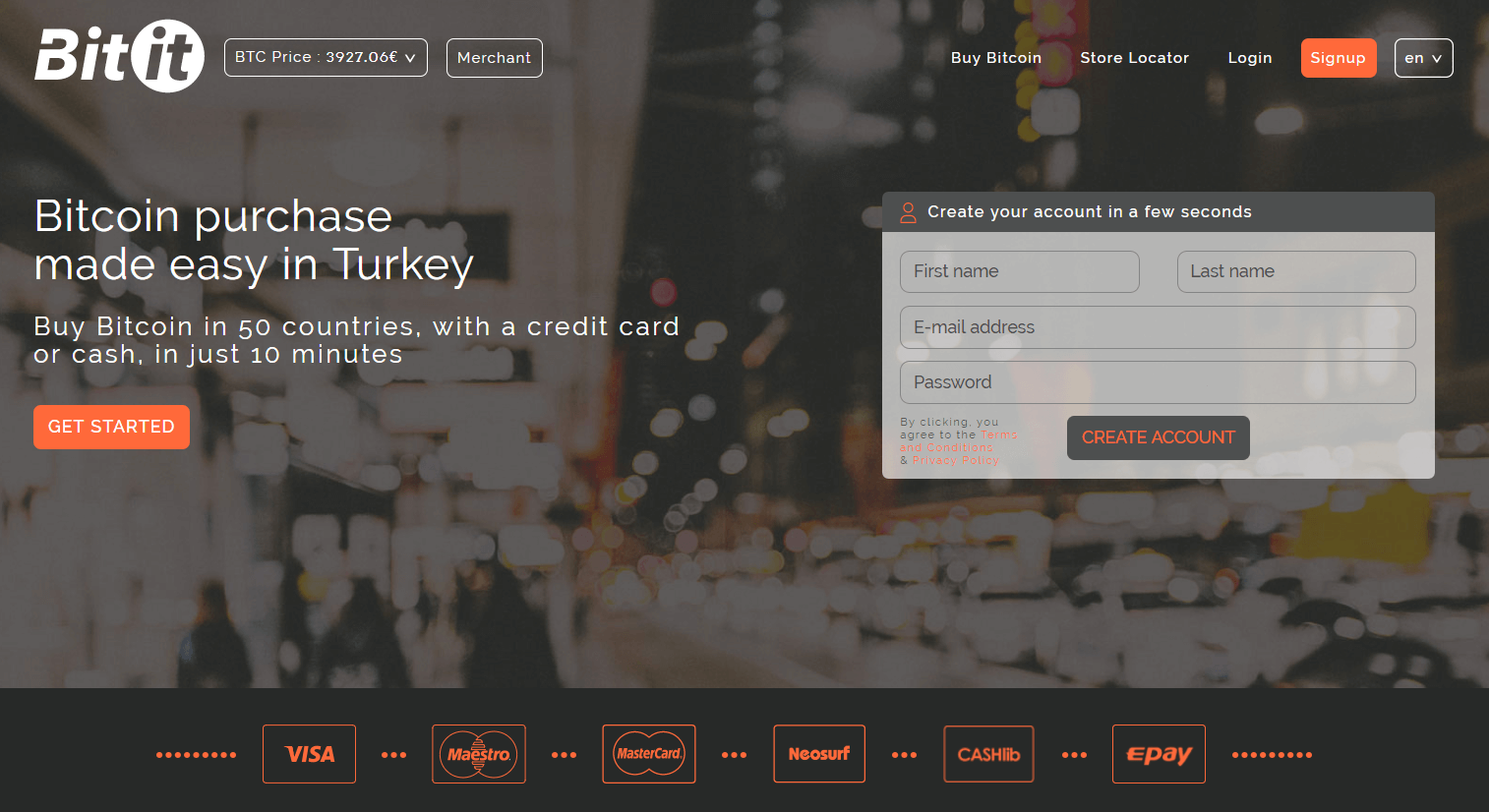 The fees stand between 3.9% (bank cards) and 10% (cash deposits) and complete account verification is needed.
Pros
available in more than 50 countries;
many purchase methods offered.
Cons
full ID and address verification required;
high ash deposit fees of 8% and above.
Gemini
Gemini offers BTC and ETH to the traders located in the US (45 states), Japan, Hong Kong, Singapore, UK, Puerto Rico, Canada and South Korea. The trading fees stand at 0.25% while accepted purchase method is bank wire transfer expressed in USD.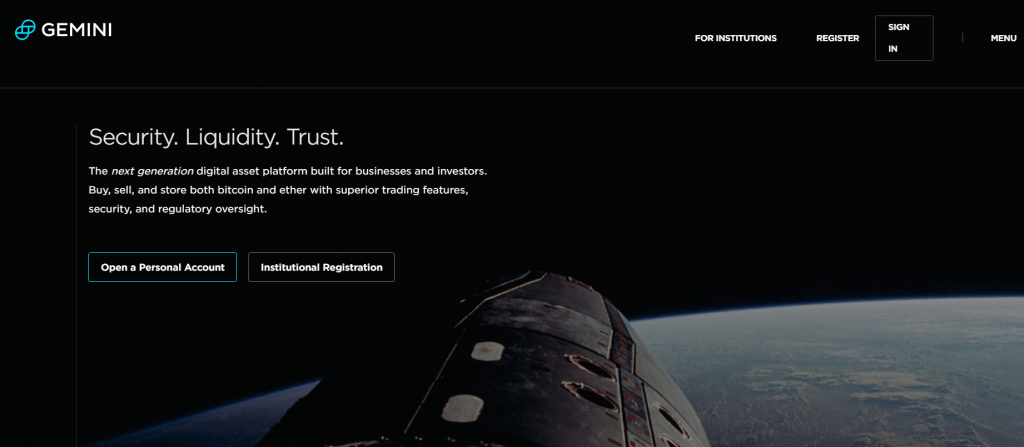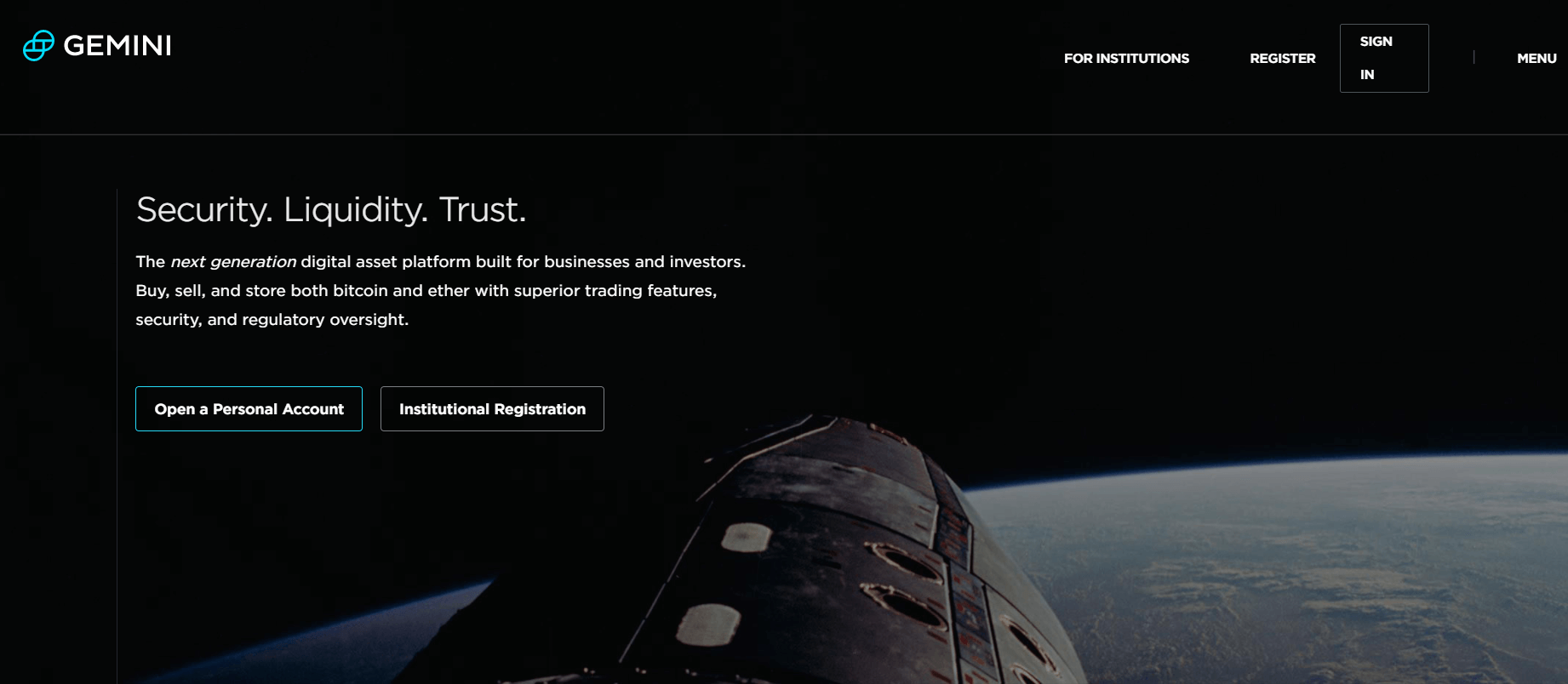 The businesses behave more like a stock exchange than bitcoin broker as it is registered in the US as New York State limited liability trust.
Pros
low transaction fees of 0.25%;
established as limited liability Trust.
Cons
8 US states not supported currently;
verification of your identity is needed.
Kraken
This exchange offers its services in Europe, USA, Canada and Japan; accepting local currencies if the served regions. The fees are organized in maker (up to 0.16%) and taker (up to 0.25%) costs and verification of your identity is required. The purchase/deposit methods that are accepted at Kraken are cash deposits and bank account transfers.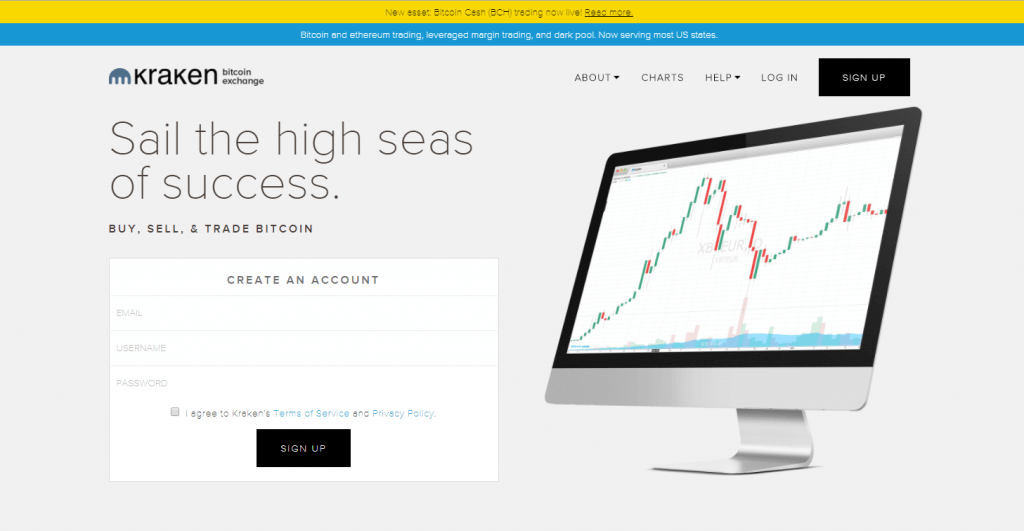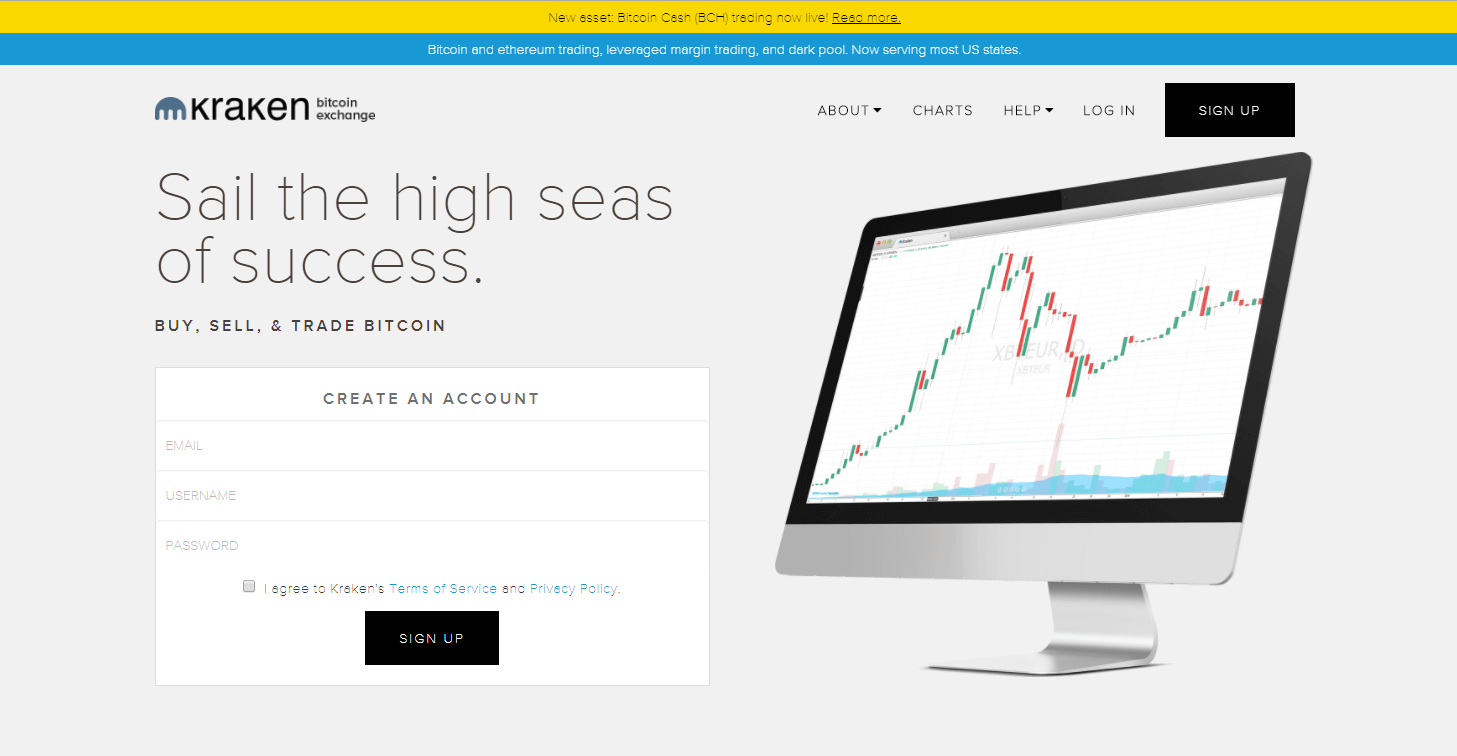 Pros
a wide range of accepted fiat currencies;
very high purchase limits after verification.
Cons
verification of your ID is a must, proof of address is needed for higher purchase limit levels;
somewhat limited regional coverage.
Bitstamp
Bitstamp is a very first EU licensed bitcoin exchange from Luxembourg that offers various EUR and USD payment methods:
credit/debit cards (5% to 8% fees depending on volume traded);
SEPA transfers (0.09 EUR);
international wire (0.09%).



Apart from purchase options, Bitstamp also charges 0.25% trading fees for purchases of less than $20,000 of monthly value. Full verification is required to trade within Bitstamp with bank transfer.
Pros
credit card purchases are private;
services are globally available.
Cons
verification needed for bank transfers;
about 5 business days needed for bank transfers to be processed.
Bitfinex
Being trader oriented, Bitfinex exchange is not for the beginners in the bitcoin market, even if the exchange is widely popular due to its no verification policy and low fees (0.2% for takers and 0.1% for makers). On the other hand, the exchange has been hacked in the past, creating approximately $70 million loss for the business. Only SWIFT deposits are accepted.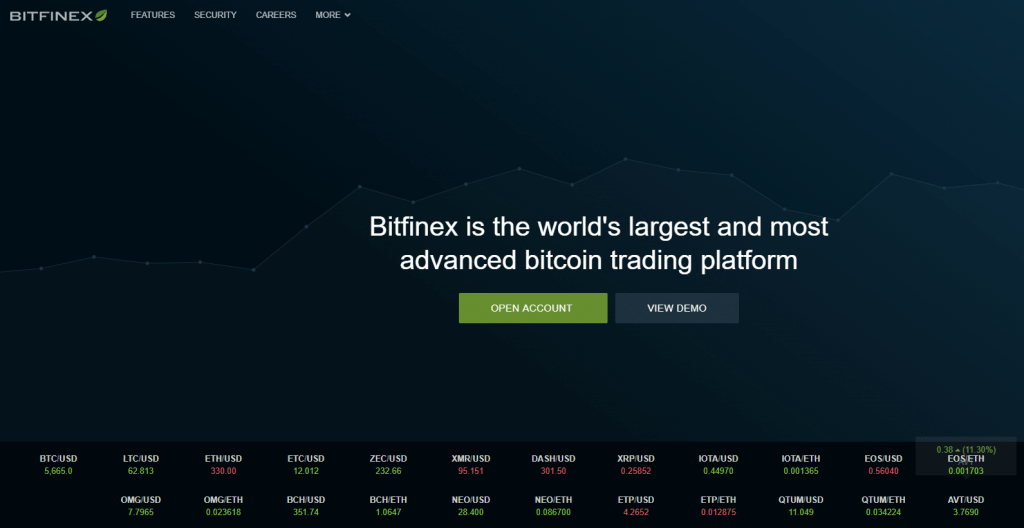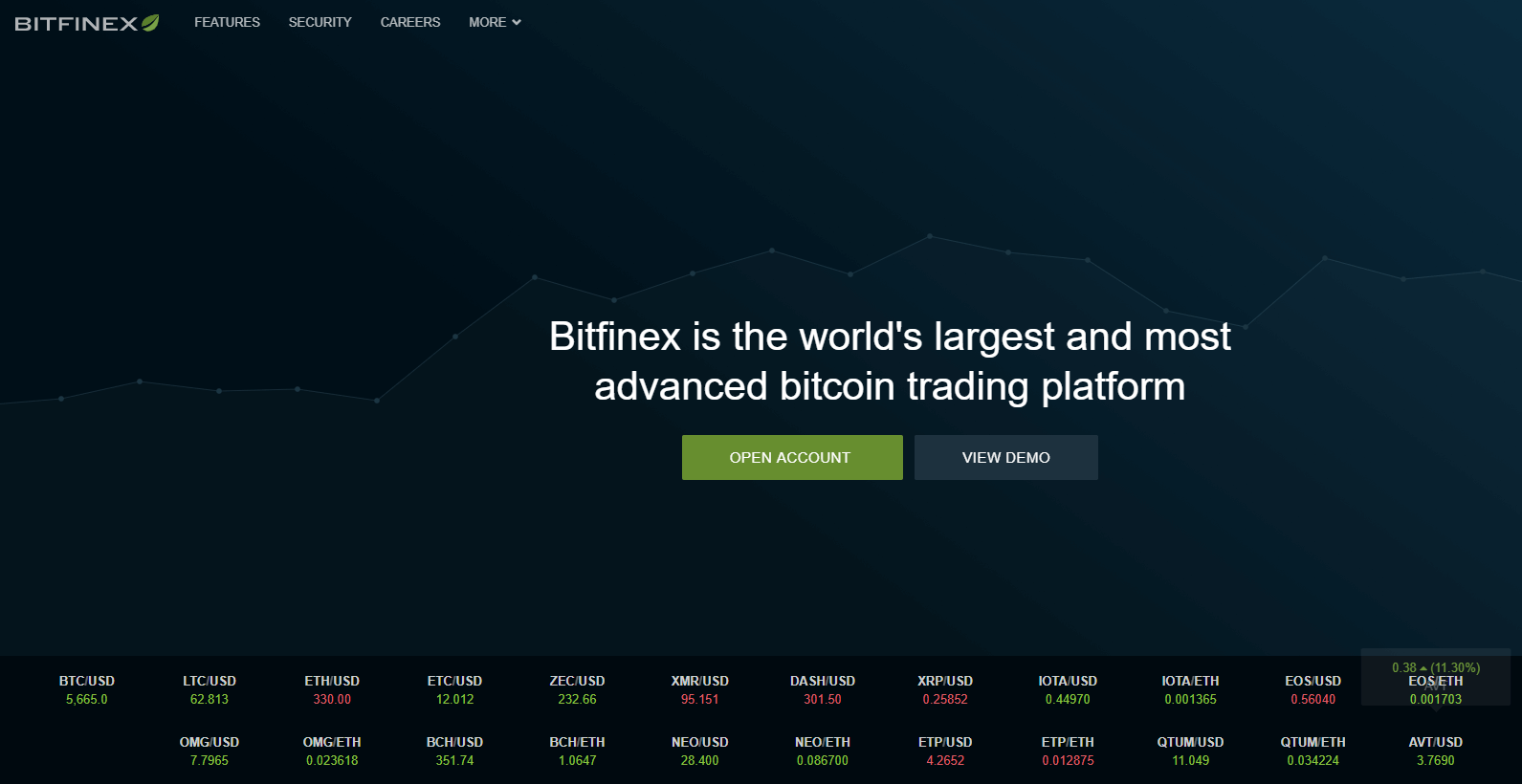 Pros
no verification needed to trade bitcoins;
some of the lowest fees in the market.
Cons
complex interface;
has been hacked in the past.
Unocoin
Unocoin is the biggest Indian exchange that operates with over 150,000 traders on the daily basis. Its support, due to a large number of clients, has been criticized for slow response and lack of responsive action. The accepted payment methods are:
INR wallet;
PayU Money;
online banking (NEFT/RTGS/IMPS).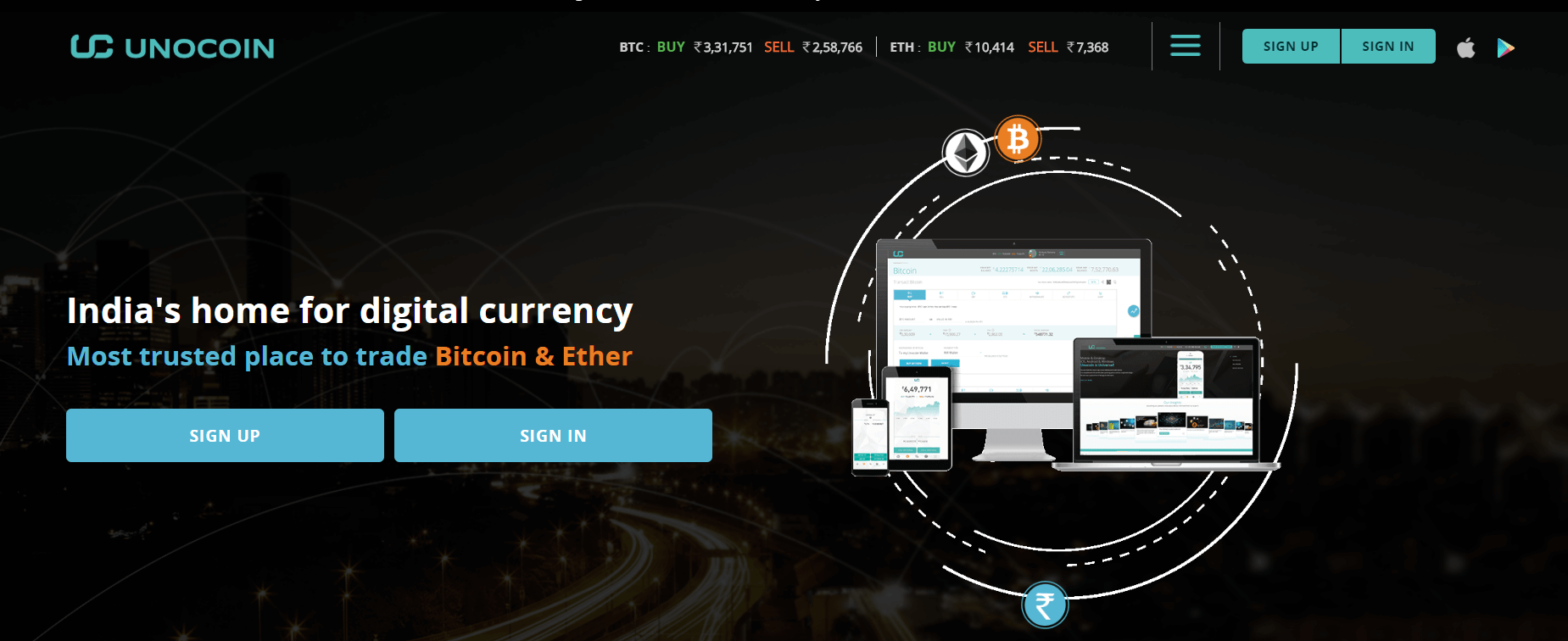 The transaction fee stands at 1% and can fall down to 0.7% with sufficient volume traded and verification stage. Online banking incurs 1.9% transaction fee of the bitcoin trading value. Verification is required to be able to trade BTC while purchase limits depend on the stage of verification achieved.
Pros
largest bitcoin source in India;
low fees of 1%, going down to 0.7% with volume.
Cons
verification is a must to trade;
lack of effective customer support.
Coinsecure
As one of the major Indian exchanges, Coinsecure offers bitcoins at low transaction fee of 0.3% and the only country services is India, with domestic currency being the only fiat currency used. Traders are required to complete KYC (verification process) in order to buy and sell BTC within Coinsecure.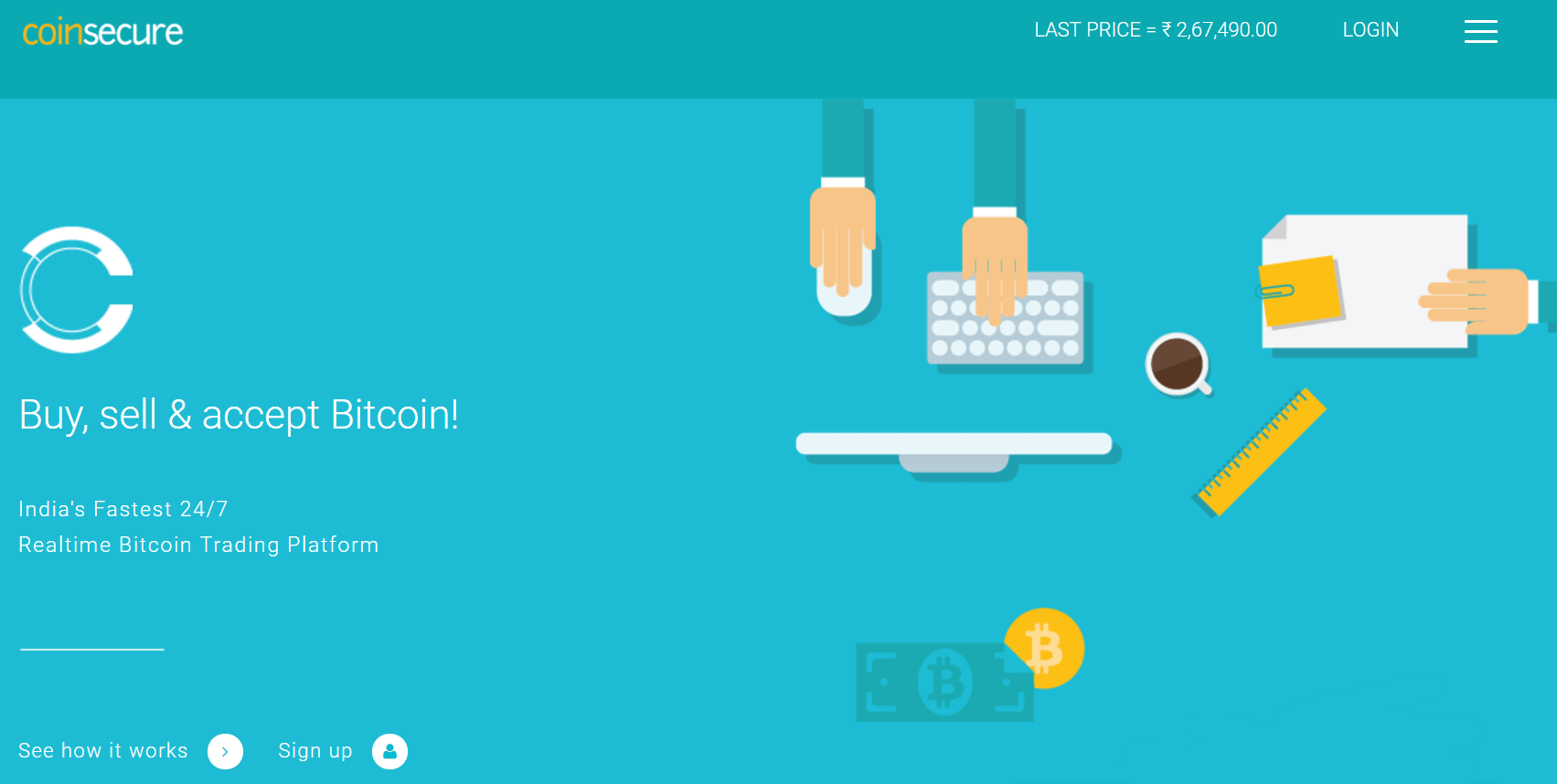 Accepted deposit methods are RTGS (Real Time Gross Settlement) /IMPS (Intermediary Payment System) / NEFT (National Electronic Fund Transfer).
Pros
low transaction fees of 0.3%;
unlimited purchase limitations after verification.
Cons
services available only for Indian traders;
full verification is a must.
ZebPay
ZebPay is the first bitcoin exchange in India offering mobile platform as a trading ground for BTC investors. The fees are not shown transparently, as they are part of the bitcoin purchase value while accepted payment methods are:
RTGS;
NEFT;
IMPS;
net banking.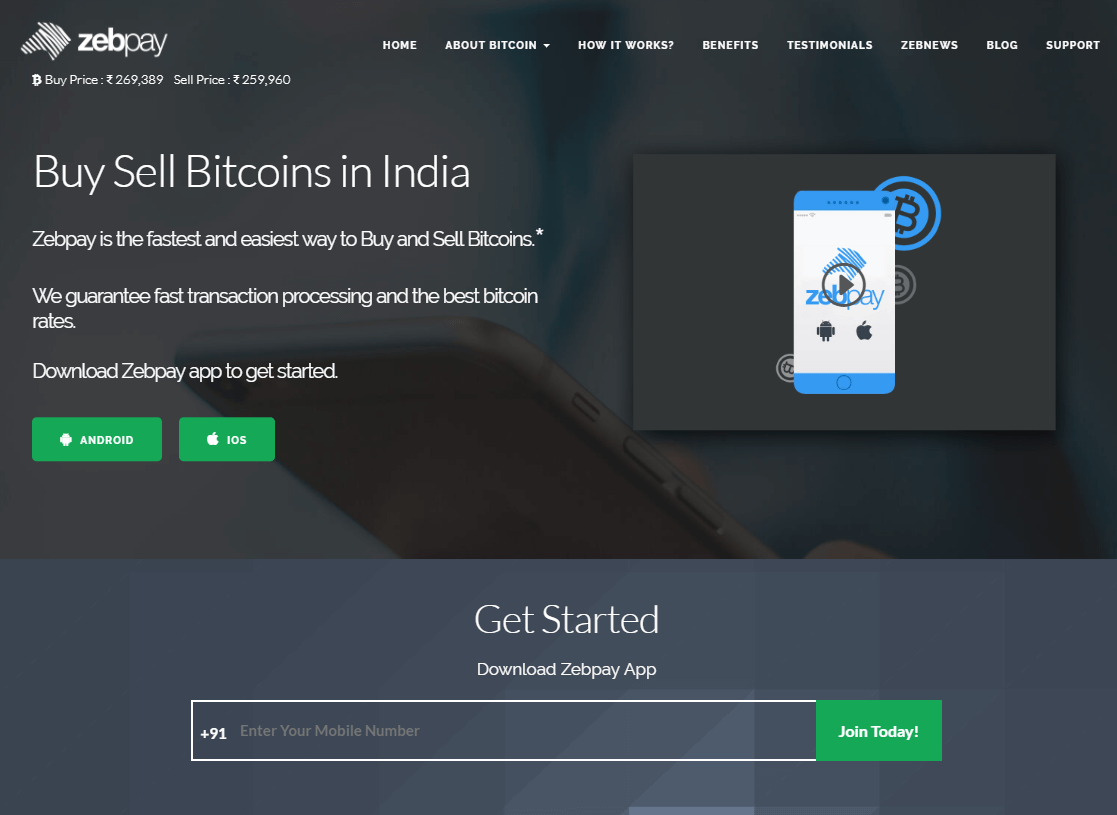 Pros
one of the best mobile platforms for BTC trade;
additional services available, such as mobile airtime and gift vouchers.
Cons
verification is required from traders;
available on the mobile platform only;
fees not shown transparently.
It also operates through mobile platform only, thus traders would need to download the app to be able to purchase bitcoins from ZebPay. Verification of the account is needed prior to the trading activities.

If you have any questions concerning bitcoin exchanges that have not been begoned in this guide, to contact us at BitcoinBestBuy site.