The issue of location always bothers traders, as they are concerned about availability to all the options and services. In this quick guide, we will show you where and how to buy bitcoins if you are located in South Africa.
Summary: Buying BTC in South Africa
Register an account at the platform of your choosing (Remitano in this guide).
Provide personal details and verify your email, followed by the country (South Africa).
Go to "Buy" page and select the best suiting offer based on BTC's price and accepted payment method.
Review trade agreement and conditions, as well as seller's transaction history.
Once satisfied, click "Buy BTC" button and follow instructions by the seller.
Check your balance once the transfer is done and withdraw coins to your external wallet by clicking "BTC wallet" and then "Submit".
Bitcoin is a worthy asset to have, no matter where you happen to live. The cryptocurrency holds many benefits to its owners, as it is designed to ease up the transaction processes while also posing as an attractive investment item.

We will go over the popular platforms where you can buy crypto coin through various payment methods. We'll also analyze current legal setting for bitcoin and whether you should pay taxes for your BTC trade activities.
Bitcoin in South Africa – Is It Legal?
South African authorities follow similar road many other governments took so far. There are no specific regulation concern cryptocurrencies, other than the general consensus that they cannot be considered as a legal tender according to the numerous news and government conferences. They are seen as online assets, meaning that capital gains and income taxes do apply as with any other commodity.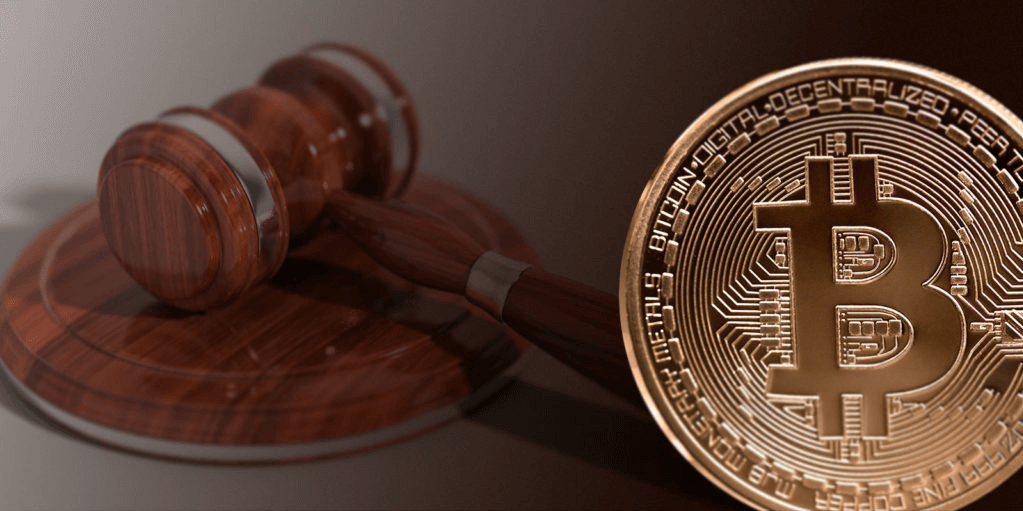 Yet, the overall behavior of the regulative agencies is of passive nature. The bitcoin remains largely unregulated, with taxes being paid only if fiat currencies or profit are involved. You are allowed to trade, mine and sell BTC without any issues but you should also take into account that you are not protected as well due to lack of government involvement.
Safe Bitcoin Exchanges in South Africa
In this article, we compiled a list of exchanges that are available for South African bitcoin enthusiasts as to provide you options on where and how to buy BTC. They differ in terms of verification requirements, fees, payment methods available and several other factors for each platform as to provide you with latest accurate information regarding bitcoin trade.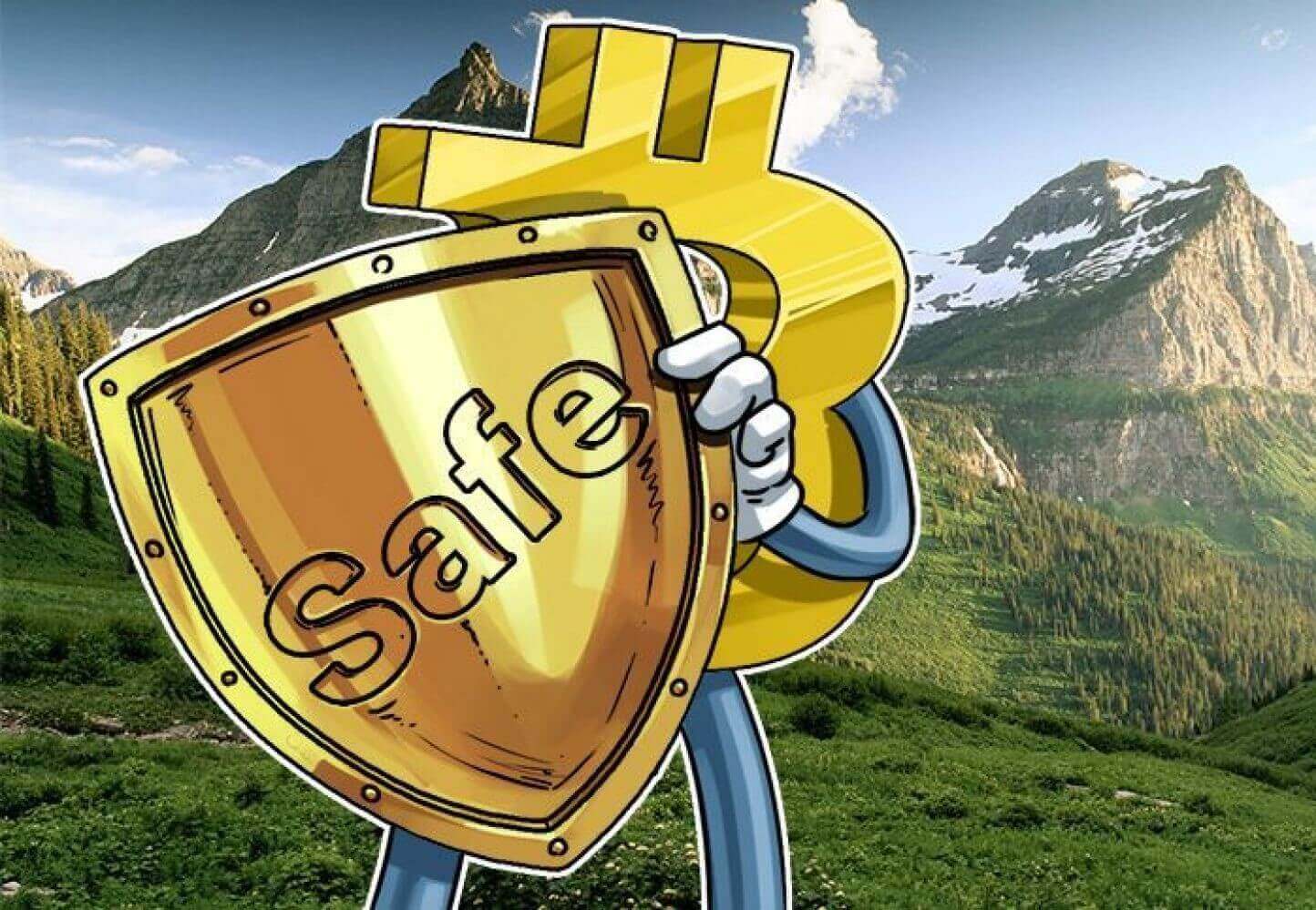 Remitano
Much like Paxful and LocalBitcoins, Remitano is an exchange operated by Babylon Solutions Ltd. with its headquarters located in Seychelles. It is one of the more popular choices in Africa when it comes to bitcoin purchase, offering several payment methods, including bank transfers and cash deposits. Much like LocalBitcoins and Paxful, Remitano offers a single marketplace where traders can purchase and sell coins between each other.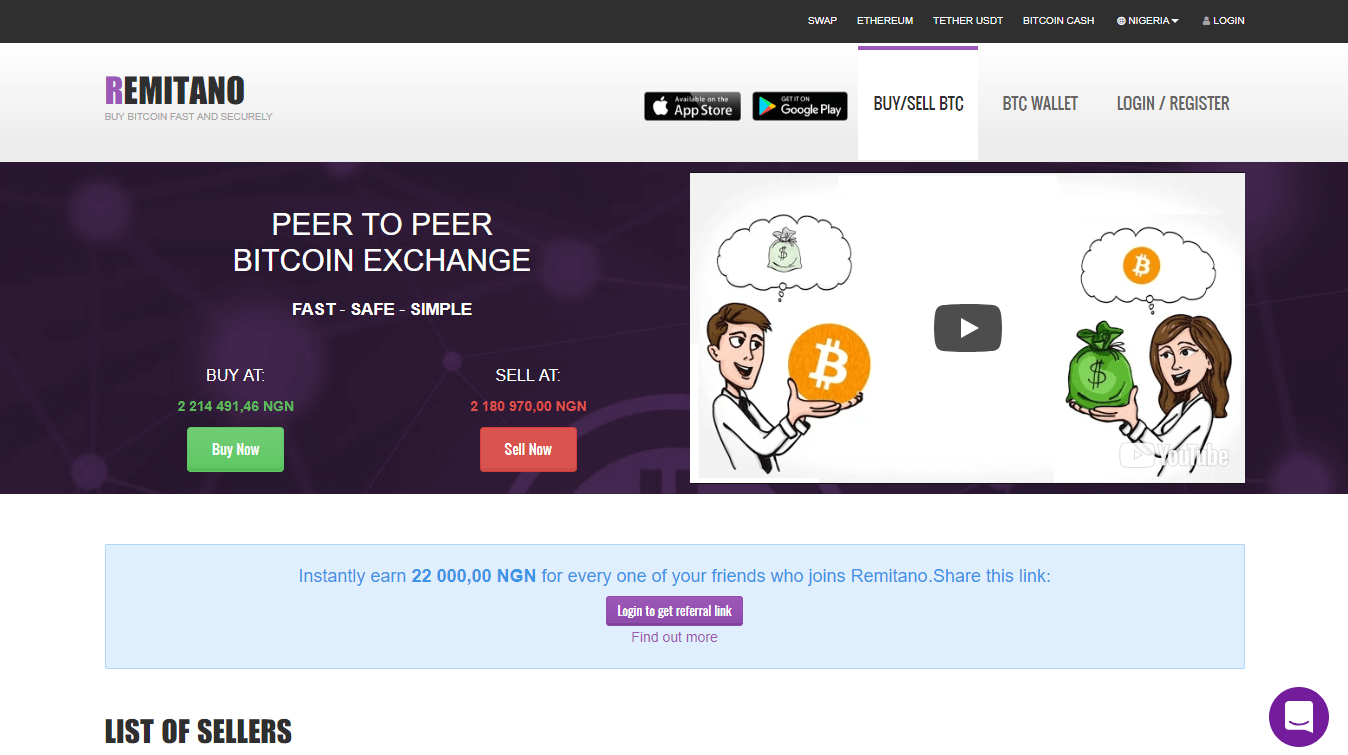 It requires very light KYC policy adherence since the only email is needed to start trading on this platform. Fees stand at 1% no matter the amount of trade or payment method chosen, bringing it on par with other peer-to-peer (P2P) platforms.
Pros
a private way to get bitcoins;
low transaction fees that include escrow service.
Cons
due to light KYC policy, scams are a common part of the market;
usually only small batches of BTC available per individual ad.
Paxful BTC Broker
Paxful is one of the leading peer-to-peer (P2P) platforms where traders can buy can sell coins between each other using the platform's marketplace. Paxful is also considered to be a direct rival to LocalBitcoins since many its functions and features are very similar to LocalBitcoins. Due to its popularity, over 300 payment options and fiat currencies are available for you to use, ZAR included.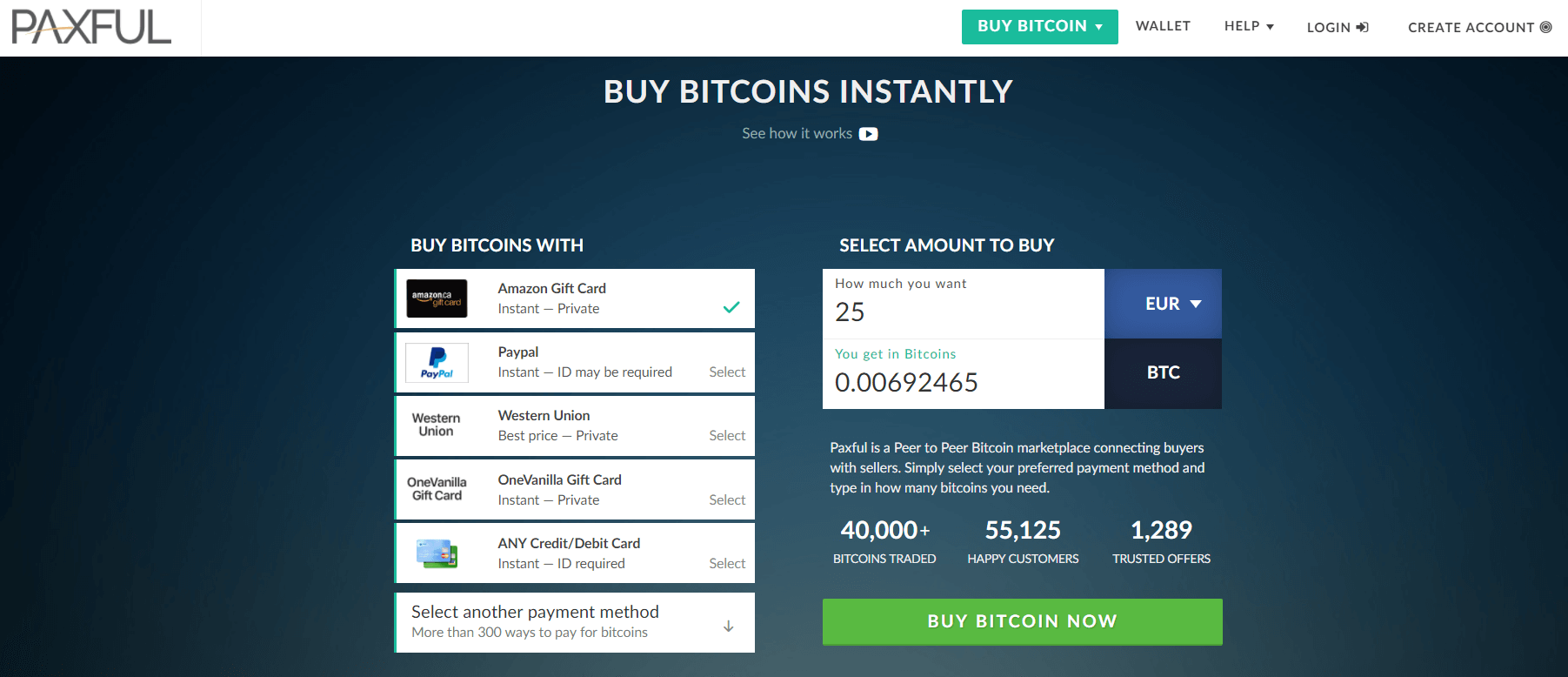 Sellers are the ones that pay up 1% fees for all transactions though you should be aware that these costs are usually included in the bitcoin's price.
Pros
many payment options available that support ZAR;
possibility to purchase coins completely privately.
Cons
frauds are possible due to the nonexistence of identity check;
ZAR offers might be scarce in the Paxful market.
LocalBitcoins
No matter the competition, it seems that LocalBitcoins thrives nevertheless. It is still one of the biggest P2P platforms for bitcoin trading, where traders from all over the world, South Africa included, indulge in BTC transactions. With fees standing at 1% no matter the payment methods, this platform offers an abundance of purchase channels for SA investors while keeping the costs low.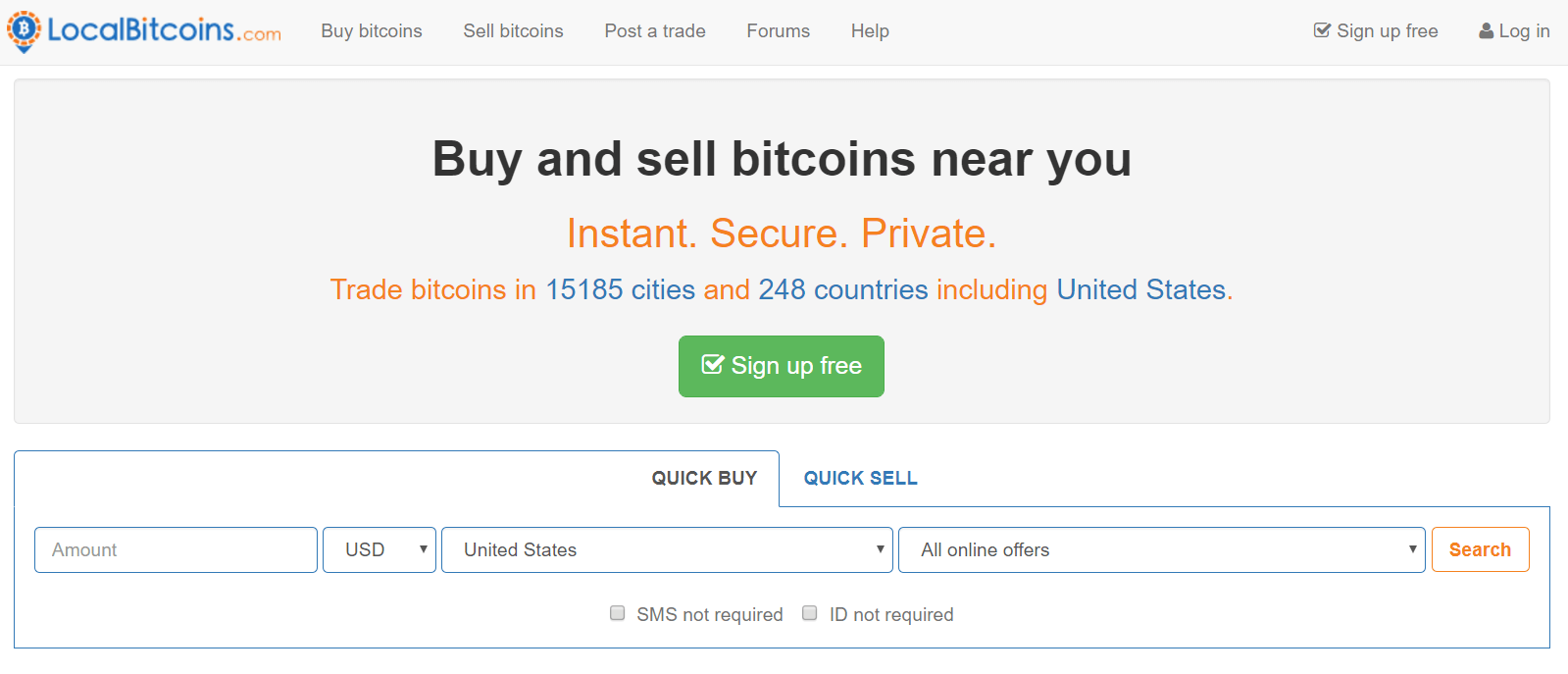 Verification depends on individuals themselves, with many sellers not requiring you to provide scanned ID when buying coins from them.
Pros
ZAR payments through over 100 payment methods available;
no set requirements regarding identity verification.
Cons
high potential for scams due to lack of scanned ID requirements;
usually small amount of cryptos available per offer.
Exchange #bitcoin-otc
If you are looking for a platform where you can purchase a large set of BTCs at once, Bitcoin-otc should be on your radar in any case. The P2P exchange offers a common marketplace where traders and investors post adds regarding their crypto funds. Bitcoin-otc interface is fairly simple but trading activities are very complex. You need to research advanced communication messages within the platform in order to understand what is being offered to you.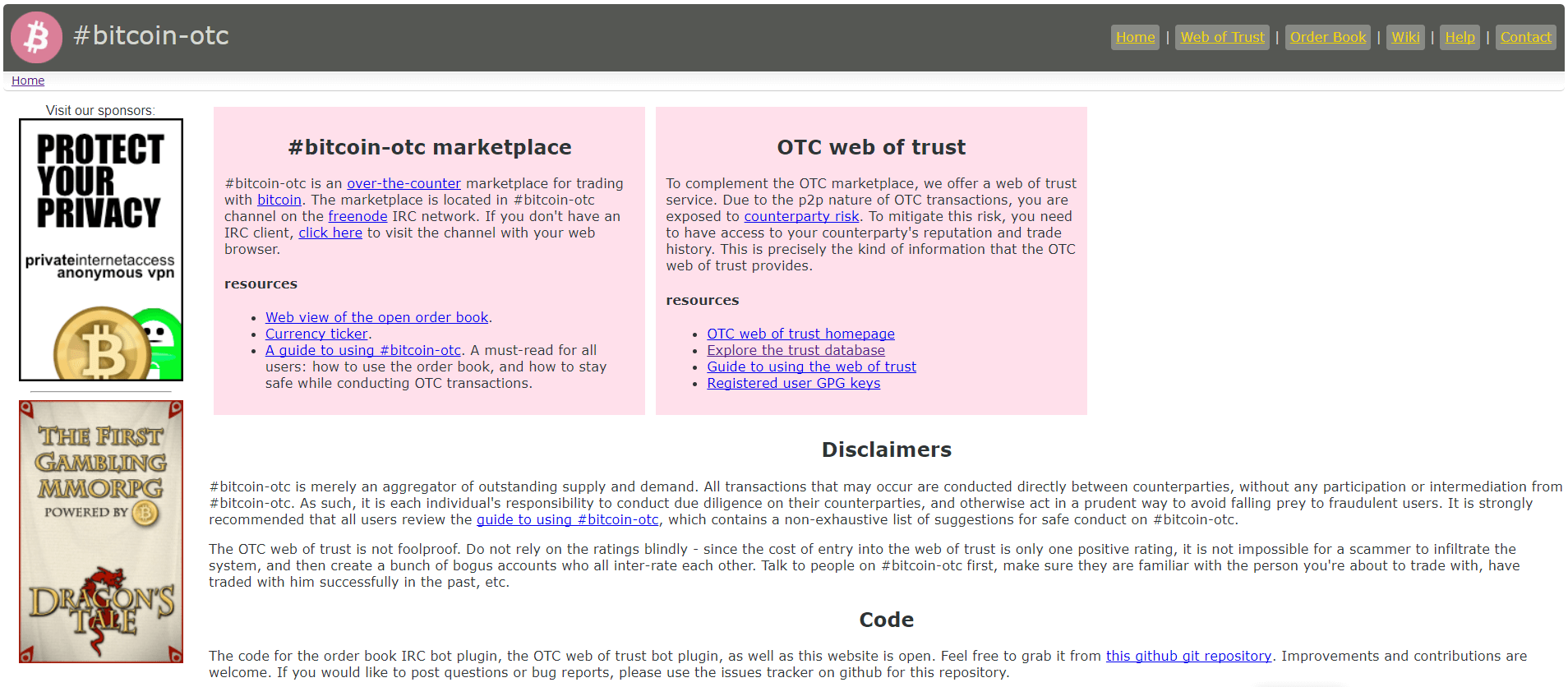 There are no costs regarding the bitcoin purchase while verification is not needed to purchase and sell cryptos. South African traders might find offers in ZAR quite scarce, with USD being the most popular method, alongside with bank trainers.
Pros
a good place to buy coins in large batches;
complete privacy can be ensured by dealing with the willing seller.
Cons
frauds are common;
ZAR offers are very rare to find.
ShapeShift
Do you have altcoins that you wish to get rid of? ShapeShift offers such a solution, where you can swap other cryptocurrencies that you do not need for bitcoins instantly. The Swiss exchange offers a unique marketplace where over 50 altcoins are readily available for trade. There is no registration process, thus privacy is one of the main features of the platform.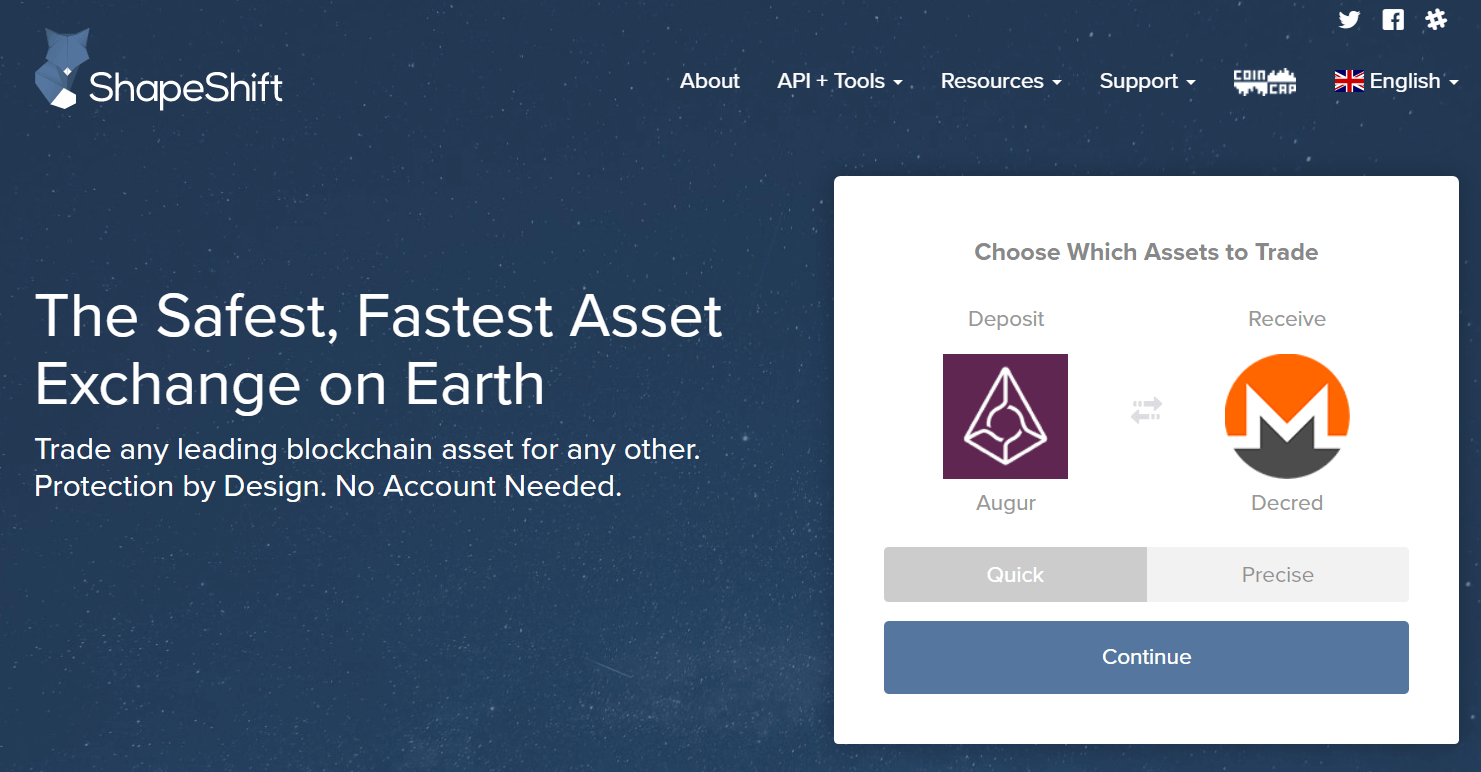 On the downside, limits change on a daily basis while fees are not shown transparently. The rates you see already have all these costs imbued in the BTC's price. Apart from cryptos, fiat currencies and ppayment methods are not available in ShapeShift, making it a crypto-to-crypto exchange only.
Pros
complete anonymous purchase guaranteed;
a large number of altcoins supported.
Cons
there are no fiat currencies or payment methods available for BTC purchase;
fees are not shown transparently.
ICE3X
Now we have reached the first South African crypto exchange in this article, ICE3X. The bitcoin South Africa company offers several currencies for BTC trade, ZAR included naturally, which puts it in advantage over foreign-based platforms. ICE3X runs all coins in cold storage, providing security and insurance in case of hacking attacks. You can use bank transfers to fund you balance while trading fees stand between 0% and 1%, depending on your monthly volume achieved.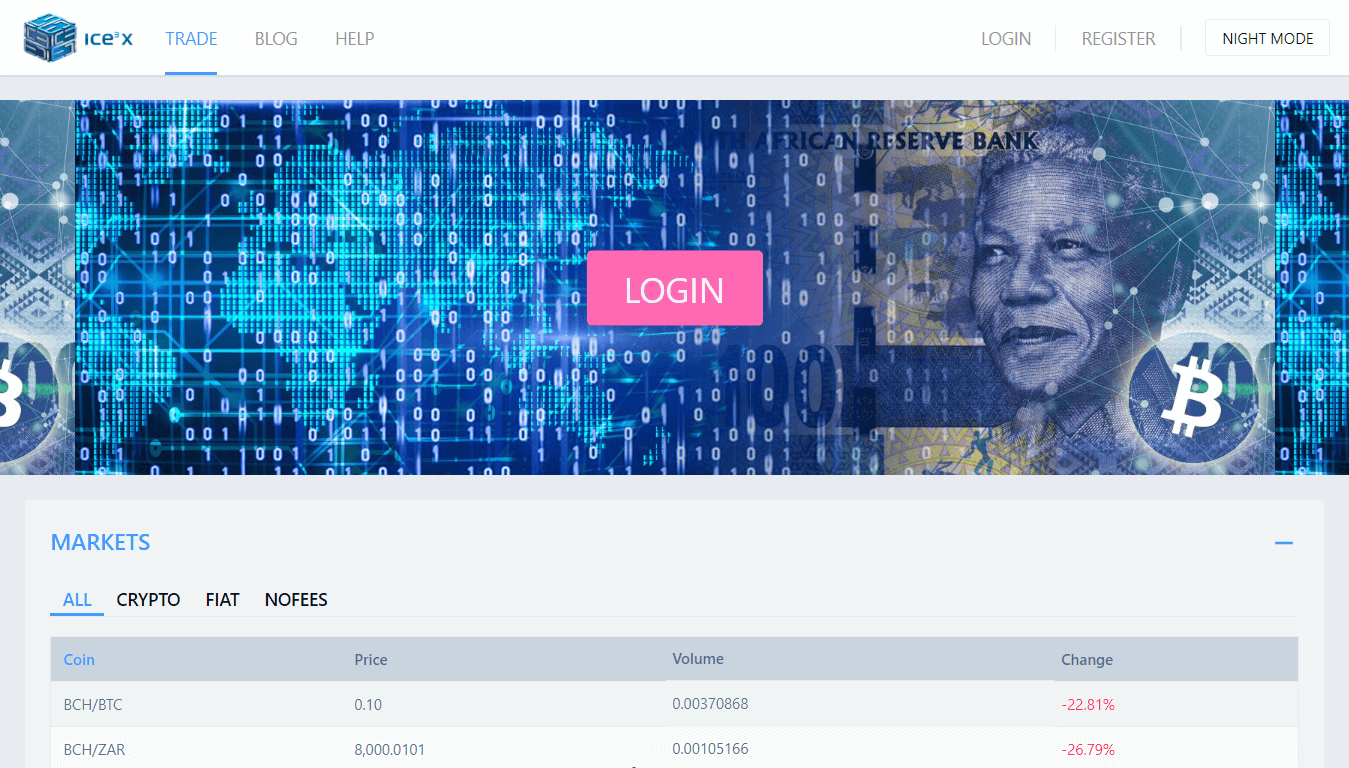 Deposits do not carry a fee and apart from bitcoin, you can also get Ethereum (ETH) and Litecoin (LTC). In order to trade at this platform, identity verification is required, meaning it is not private to use. Documents needed are scanned ID, bank statement and proof of residence (utility bill).
Pros
ability to purchase coins through ZAR payments;
low fee structure with sufficient trading volume on monthly basis.
Cons
full verification is required for fiat purchases and deposits;
only bank transfers are accepted as payment methods.
Coinmama BTC Broker
Credit card purchases come in hand due to the speed of transaction achieved. This is capitalized by Coinmama, which is an exchange that offers traders a marketplace to buy coins using bank cards. Accepted currencies are USD and EUR, meaning that ZAR cards would experience a money conversion, adding more costs to the pool.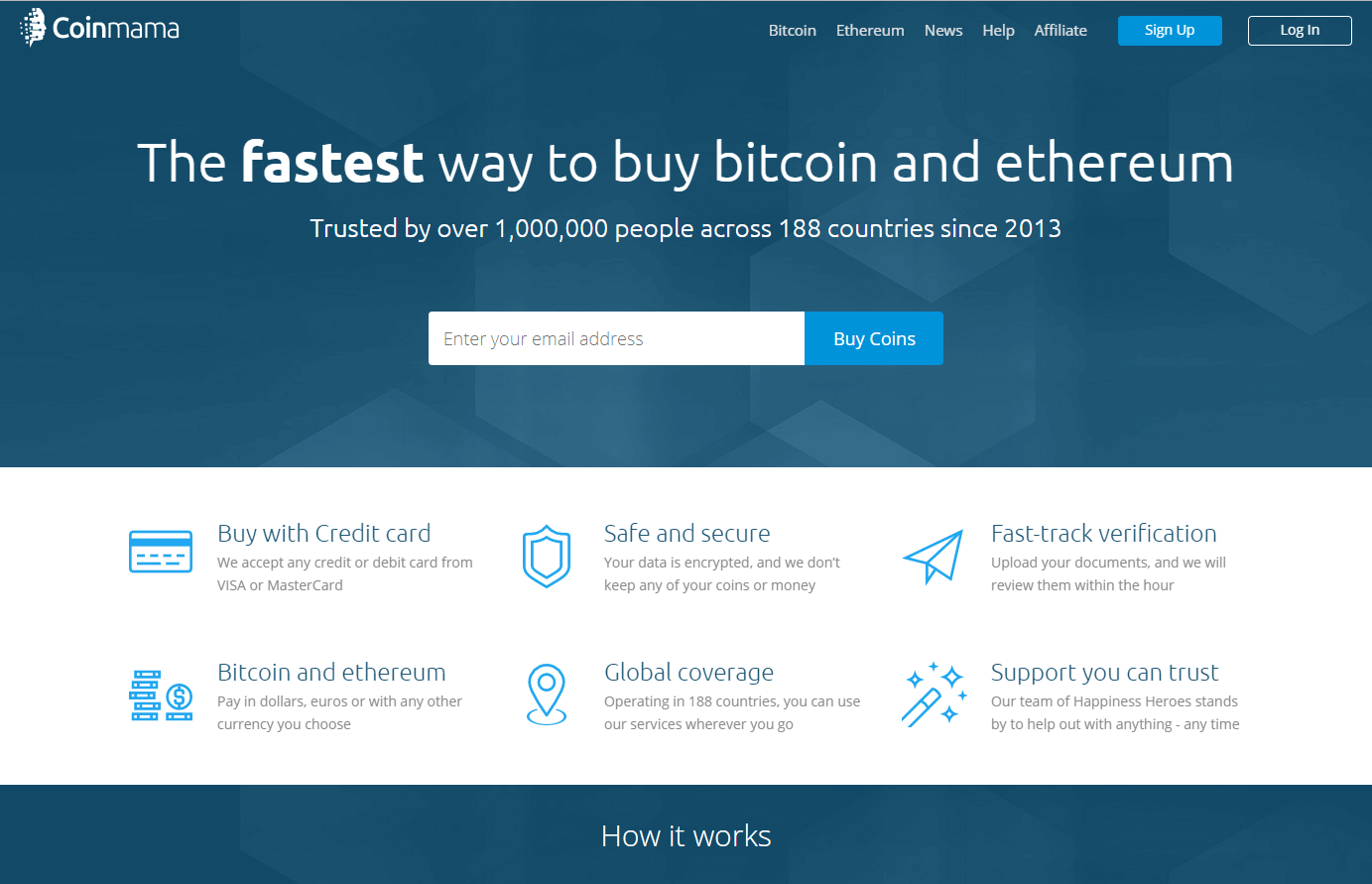 Coinmama allows users to purchase up to $150 without verification, while anything above that value would require scanned ID and utility bill. The fees stand at high 5% of the trade value, which can be said to be on the higher end of the market. Coinbase, for example, offers the option with a cost of 3.99%.
Pros
instant access to BTC through credit cards;
possibility to purchase large batches if verification is completed.
Cons
only credit cards available as purchase option;
somewhat high transaction fee of 5%.
Mycelium Local Trader
Mycelium started out as a wallet and vault platform at its beginning. Later on, it added a P2P platform as well, in order to accommodate increasing demands from the client base. The platform charges 1% per transaction value, which is in line with other peer-to-peer marketplaces. Verification depends on individual traders and only within the communication between buyer and seller.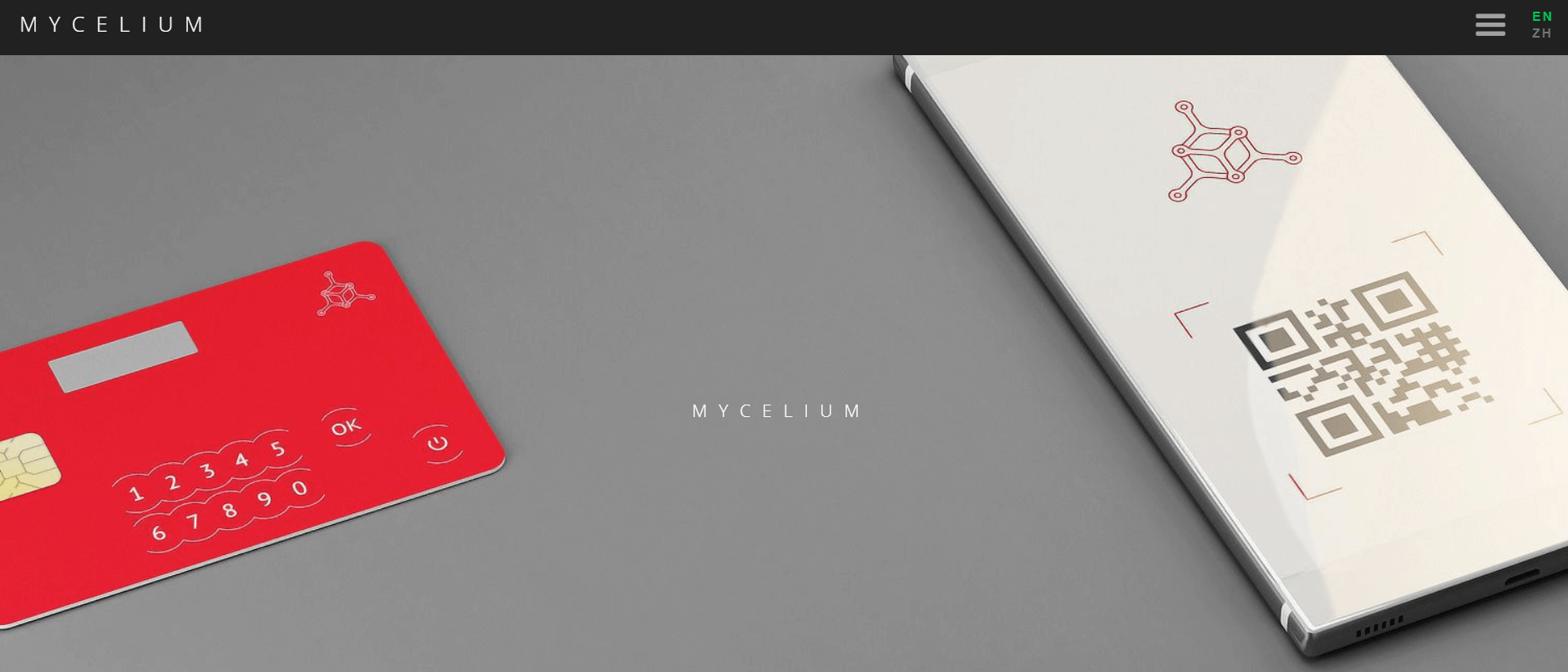 The vault and wallet services are one of the most secure in the crypto world. Mycelium operates on phone devices only, with both iPhone (iOS) and Android devices supported. Payment methods and currencies depend on individual sellers, meaning that South African investors might find deals that operate with ZAR.
Pros
very secure storage capacities, expressed in wallets and vaults;
can be private to use and buy coins from;
possibility to find offers expressed in ZAR.
Cons
some offers might turn out as scams;
ZAR offers are very rare to find.
Luno
Luno is a European exchange that started its operations in 2013. With headquarters in London, the platform dubs itself as globally available BTC provider, offering ZAR payments. Accepted deposit channels are bank transfers, cash deposits and credit cards (PayU accounts only), which is the only funding channel available at this point of time. Depending on the achieved monthly trade volume, fees range from 0.2% to 1%, while depositing fiats would cost you additional 1.58%.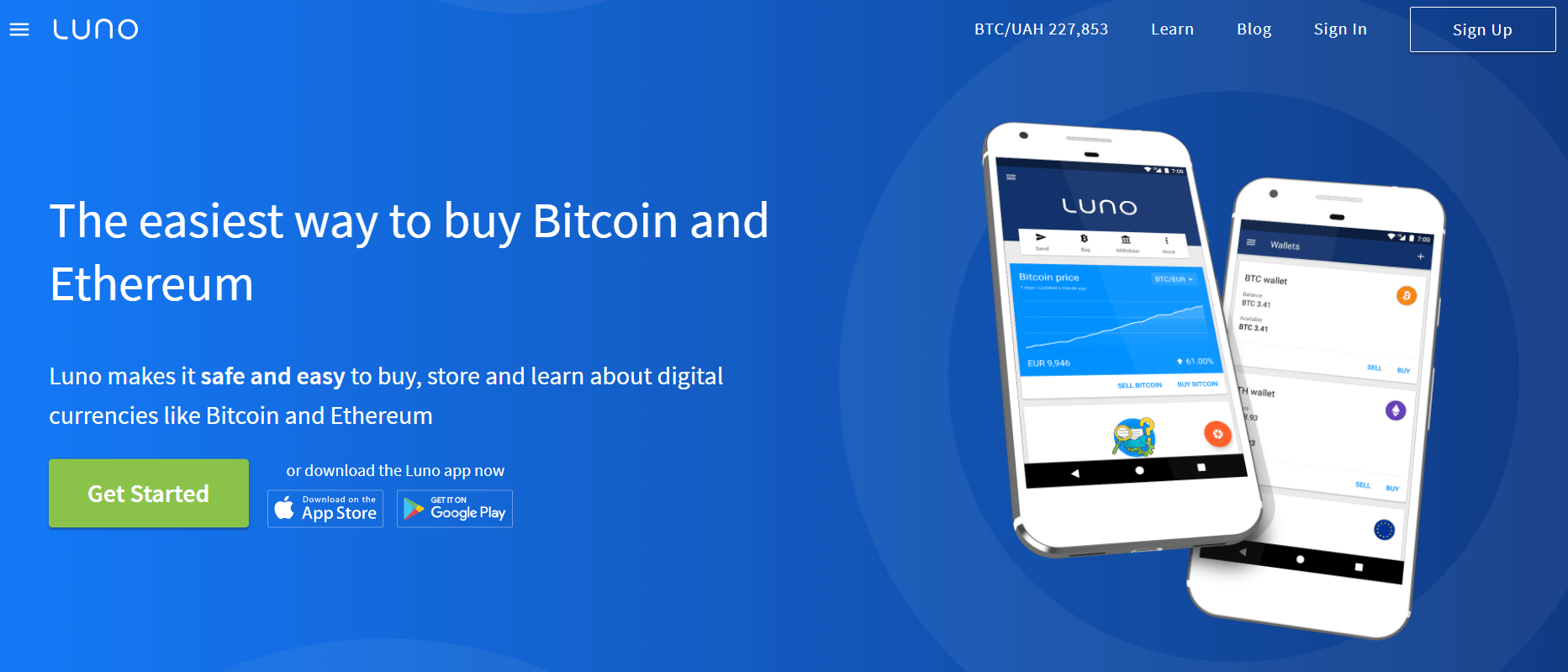 You do need to hold verified account should you wish to purchase coins from Luno exchange, due to strict KYC and AML policies.
Pros
ZAR payments available for South African clients;
mobile app readily available for free.
Cons
cash payments have somewhat high 5% + ZAR 20;
not private since identity check is a must.
Bitfinex
Bitfinex is the largest USD to BTC exchange platform in the world, with its daily trade volume surpassing $6.7billion worth of bitcoins. South African traders, although welcome to use the exchange features, can fund their accounts only through bank transfers, expressed in EUR, USD and several other fiats but not in ZAR. Moreover, the verification is needed, since funding and fiat pairing with BTC is not possible without a completely checking account.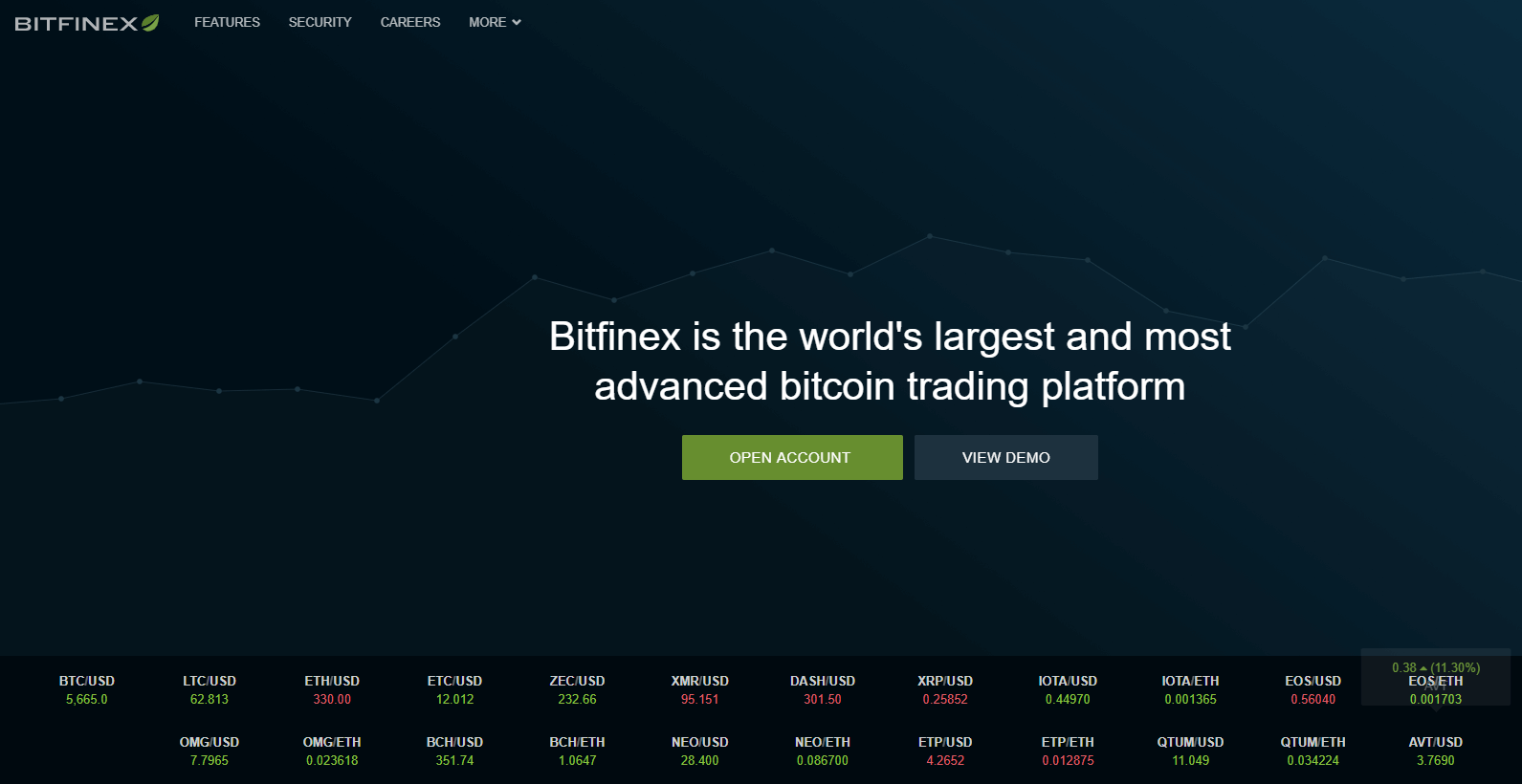 Depositing money into Bitfinex does not carry a fee while trading costs are organized in maker/taker structure, ranging from 0% to 0.2%, depending on the volume achieved during a month. The company, following the hacking incident in 2016 when $73 million was lost, upgraded security system.
Pros
deep liquidity and supply;
large batches of BTC available for sale.
Cons
verification needs to be conducted for trade to take place;
was hacked in the past (2016).
HitBTC
Operated by HIT Solution Ltd., the exchange started its operations in 2013, with the main aim of becoming the most advanced crypto exchange in the globe. Looking at the platform, it does provide some of the more complex functions when buying coins, including stop-loss and price limits tools. HitBTC also provides price and volume charts which should help you out when designing your strategy.

Margin trading through leverage is not available and neither are fiat currencies. The exchange is strictly crypto-to-crypto oriented, meaning it still off from being advanced, especially compared to companies like Bitfinex. The free structure is organized through maker & taker structure, with costs ranging from 0.1% to -0.01% (rebate for maker orders).
You can work with an unverified account but verification does bring benefits, including cold storage of your coins, no daily limitations on trade and access to OTC marketplace.
Pros
the existence of OTC and additional trade benefits through verification;
low fee structure;
a large number of altcoins supported for trade.
Cons
no fiat money or payment methods accepted;
unverified users do not have cold storage service available.
Bitstamp
Bitstamp is a Slovenian-based exchange that offers coins globally, South Africa included. Accepted payment methods are bank transfers and credit cards though only USD and EUR are accepted as fiat currencies. With another office in the UK, the platform searched out a way to grow its business by becoming a regulated European online exchange. Thus, its KYC policies dictate that users need to verify their identities prior to the BTC purchase.


Much like Bitfinex, Bitstamp offers maker & taker fee structure, where you pay between 0.1% and 0.25% for all trade made, depending on the monthly volume. Credit cards come with 5% fee while bank transfers have 0.05% cost. South African traders should also account conversion rate of ZAR to EUR or USD as well.
Pros
possibility to get coins fast using credit cards;
low fees when using bank transfers;
Cons
since verification is needed, Bitstamp is not a privacy-oriented exchange;
credit cards come with somewhat high costs.
SpectroCoin
SpectroCoin is another exchange that offers its services worldwide, reaching out to South African traders as well. The SA investors have several payment methods at their disposal, them being credit cards, wire transfers, Skrill, Payeer, Neteller and Perfect Money. Bank cards carry 5.5% cost while other methods range in fees, from 3.5% (Skrill) to large 20% (Payeer).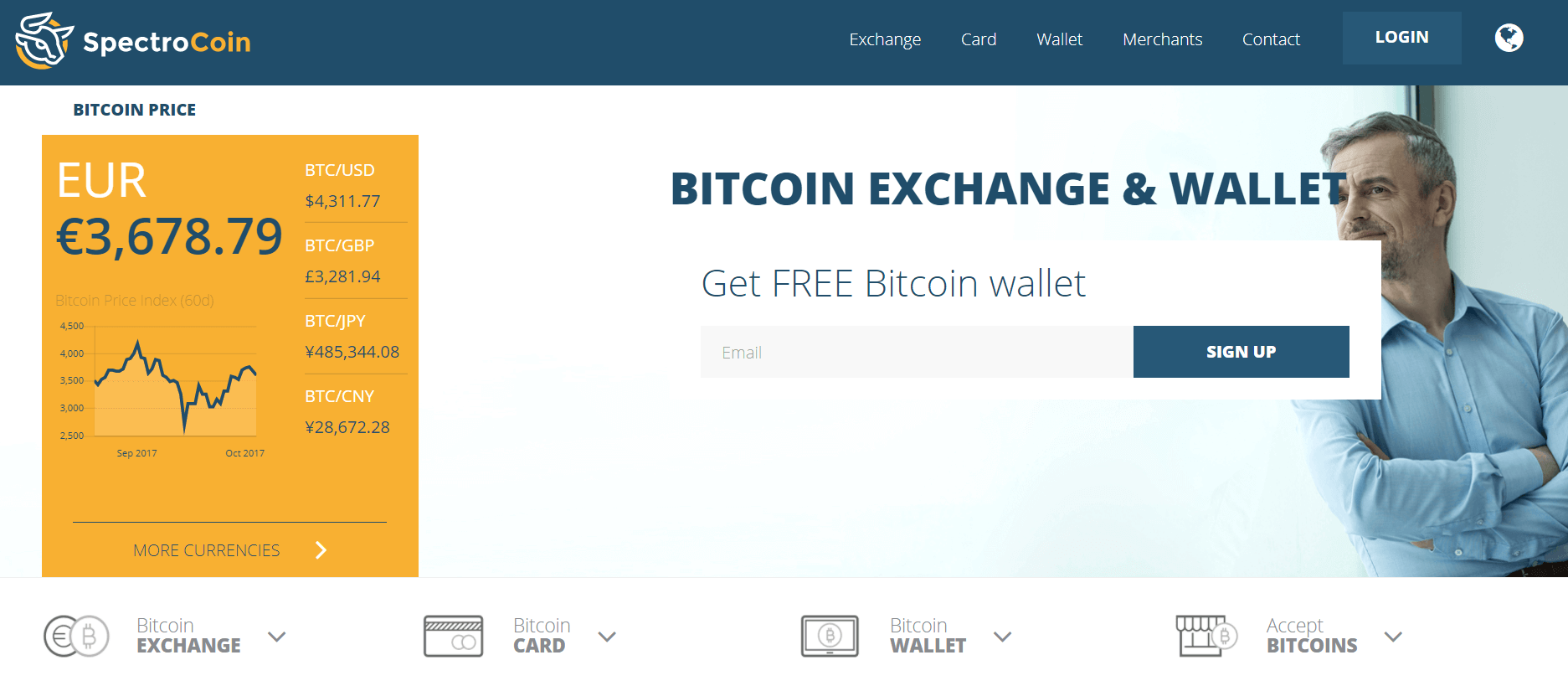 The main fiat currencies are USD and EUR, with ZAR not directly accepted. It means that conversion needs to happen if you wish to deposit money through credit cards or wire transfer. Verification is needed in order to unlock deposits made by all methods mentioned in this guide.
Pros
several payment methods available;
possibility to purchase a large number of coins with a verified account.
Cons
the platform does not allow unverified accounts to make fiat deposits;
ZAR currency is not accepted as a mean of payment.
Cubits
The Cubits exchange offers its services since 2014, including purchasing of bitcoins with different fiat currencies. Although many are available (EUR, USD, SEK, HRK, CAD, JPY and several others), unfortunately, ZAR is not supported. This means that you, as a South African investor, would need to account for additional exchange costs, when swapping ZAR with USD for example.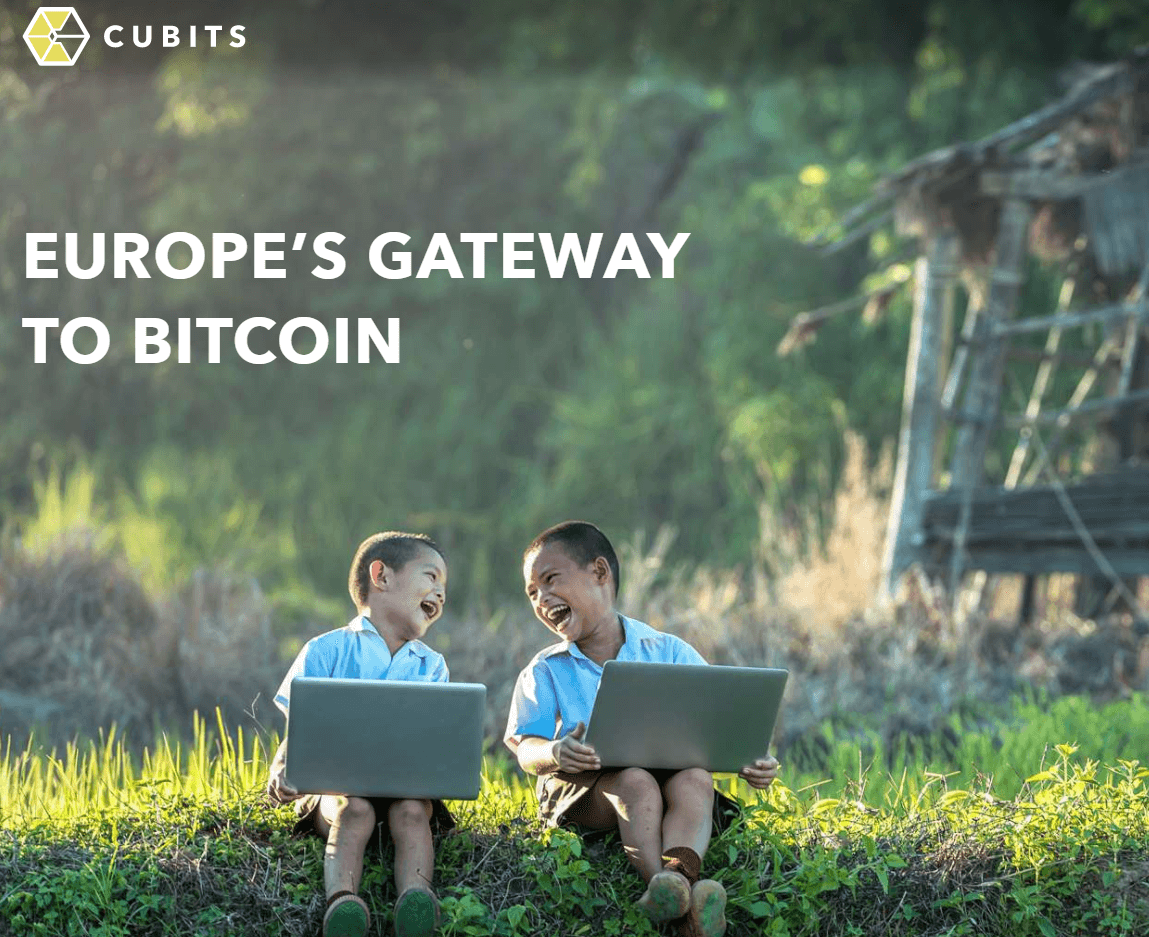 As for the payment channels, you do have options open to you since you have credit cards, SWIFT transfers, Skrill and Dotpay at your disposal. Verification is a natural part of the exchange process, due to the fiat-to-currency orientation of the trade center.
The platform charges 0.9% on all trades done within its perimeter while deposits come with their own set of costs, ranging between 1.8% (OKPay, Dotpay) and 5% (credit card, Skrill). Bank transfers, on the other hand, are conducted completely for free.
Pros
many payment and fiat options available when depositing money;
ability to get coins quickly through bank cards.
Cons
verification required to deposit and trade with bitcoins;
ZAR payments need to be converted to USD or EUR.
Poloniex
If you are looking for a platform that has a similar service to ShapeShift but with a bit more complex trading tools, then Poloniex should be considered in any case. The platform is strictly a crypto-to-crypto marketplace, where numerous altcoins can be traded in an exchange with bitcoin. You deposit these coins in our balance and then use simple market and/or stop-limit tools to gain the most from the trade.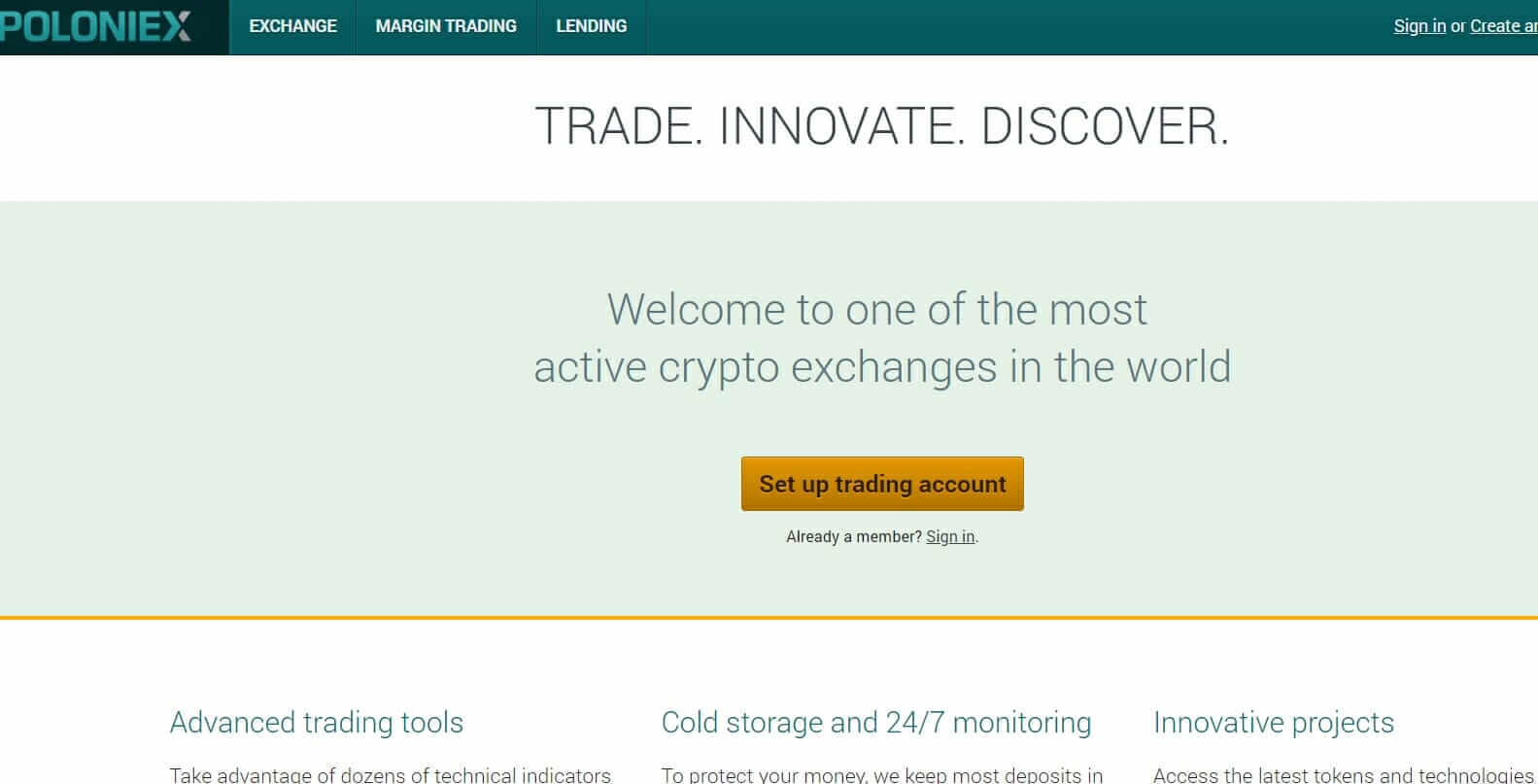 You do not need a verified account to fully participate in the market while fiats are not accepted whatsoever. Fees range from 0% to 0.25%, according to whether your order is a maker or a taker.
Pros
good channel to exchange less popular altcoins with BTC;
low fees when compared to industry.
Cons
fiats are not supported at all;
the platform was hacked several times since 2014.
Bitit
Bitit is a French crypto exchange that allows client sot purchase coins using different payment methods. These channels are credit and debit cards, cash vouchers and TrustPay (direct banking). Much like other foreign-based platforms, ZAR payments need to be converted into the accepted fiat currency, which is EUR in the Bitit's case.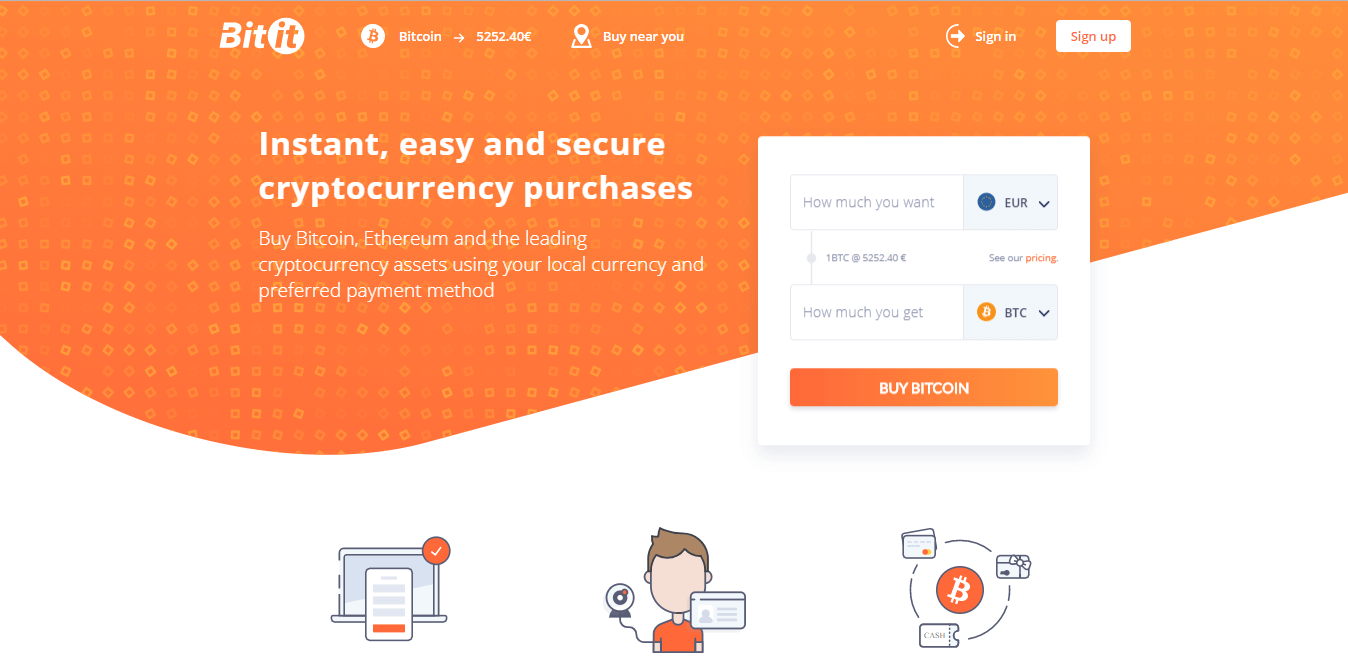 Fees vary across the options, with credit cards holding 6.9%, vouchers from 5.9% to 11.9% and TrustPay 3%. Vouchers are usable only if there is a store near you that accepts them, which South Africa lacks at the moment. Thus, SA traders really have the option to buy coins through credit cards and TrustPay only. Identity check is necessary should you wish to use this exchange for your BTC supply.
Pros
instant access to BTC by using credit cards;
ability to use a gift/prepaid card.
Cons
ZAR is not accepted by this platform;
large fees that are higher than the industry's average.
CEX.IO
CEX.IO is yet another globally-present exchange that offers services regarding bitcoin to virtually every country in the world, save for those that have banned the bitcoin and other cryptos. You can purchase BTC with the help of credit cards and bank transfer, providing you with necessary flexibility in terms of transaction speed.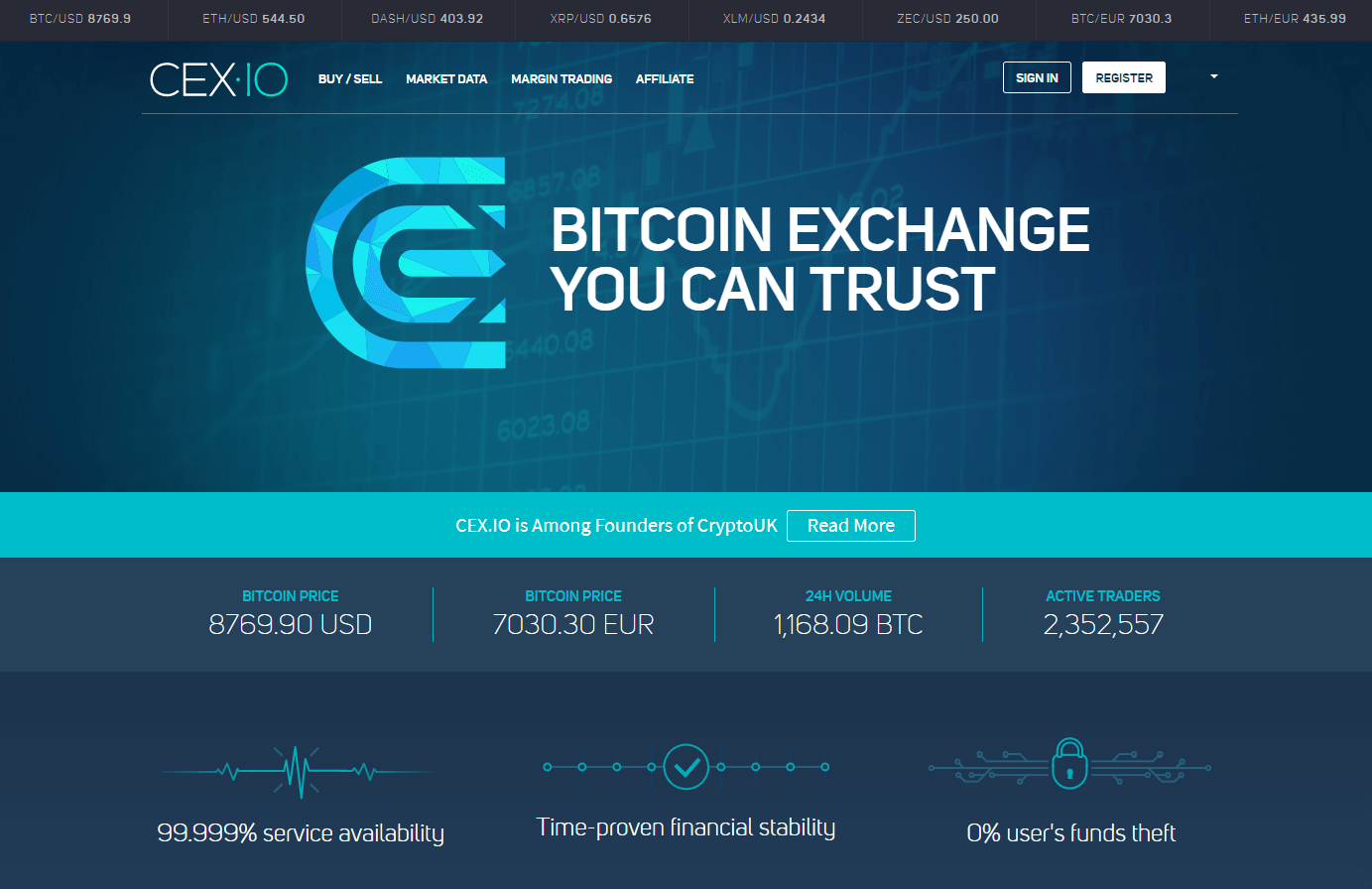 Interestingly enough, the platform started out as a first-ever cloud mining operator, though the service is not available anymore. ZAR users will be disappointed since the only USD, EUR, GBP and RUB are accepted as fiat money. Credit cards carry a 3.5% fees while bank transfers do not have any costs.
Pros
the platform provides both simple exchange and margin trading functions;
bank transfers do not have any fees;
Cons
personal documents need to be scanned and uploaded;
conversion from ZAR to EUR or USD is required, inquiring additional fees.
CoinCorner Crypto Exchange
Based in the Isle of Man, CoinCorner positions itself as one of the leading European exchanges that offer its services worldwide. To achieve this goal, the platform allows payments to be conducted with the help of credit cards, bank transfers and Neteller. Accept fiats are EUR and GBP while currencies such as ZAR or even USD are not available.


It's necessary to have a verified account since the company operates through strict KYC and AML regulations. There are two sets of fees when buying bitcoins from CoinCorner. The first is concerned with money deposits, standing at 2.5%, no matter the payment method. Another is trading costs, which stands at 1%. You should also account for ZAR conversion since the currency is not supported when depositing money.
Pros
ability to get bitcoins easily and instantly using a credit card;
low fees for credit card purchases when compared to peers.
Cons
you have to upload your ID and utility bill in order to use services;
lack of USD and ZAR deposits, incurring additional conversion costs.
South Africa Bitcoin ATMs
Bitcoin ATMs are probably the most anonymous way to get bitcoins since you do not need any sort of documents while using the machine. Moreover, the process itself is almost instant, especially since you can use cash and credit cards to get BTC.

On the downside, service itself is quite costly, with fees ranging from 5% and above. Another issue is service hours, as ATMs can stop its functions entirelywhen a malfunction happens.
Lastly, the biggest issue that South African traders face at the moment is the unwillingness of the Central Bank to allow such machines to exist in the first place. In 2014, there has been a report of the first-ever ATM in SA but at the moment, none are fully functioning. The reason is that banks have taken a somewhat negative stance towards cryptocurrencies, disallowing ATMs to exist if fiat money is involved.
Pros
relatively private to use while buying bitcoins;
instant access to coins if cash and credit cards are used.
Cons
availability depends heavily on Central Bank attitude towards cryptos;
service hours might not always represent real working period.
How to Choose?
Going through platforms, there are several factors that you should take into account before choosing the right one for you. Everyone has their own preference when the purchase of coins is in question. It depends on you whether you want to purchase bitcoin privately or if you do not mind to provide scanned ID. If you choose the latter option, many exchanges would be open to you.

The level of fees, payment methods available and ZAR's acceptance are all important, with flexibility being the keyword here. The more channels open, the more options are available for your bitcoin trade strategies to take place. The security and company behind the project are also worthy of investigation, especially since many of them turned out to be scams and Ponzi schemes.
We suggest you use our guide and design a table where you put all pros and cons for each exchange. It will be easier that way to distinguish the right platform from others once you have everything down on the paper.
FAQ
What Are the Taxes on Bitcoin Payments?
According to what South African Reserve Bank (SARB) decided, bitcoin and other cryptocurrencies are not considered as a legal tender. It means that cryptos' movement in and out of the country will not be followed nor will you be taxed as you would with USD and EUR transactions. However, that does not mean you are off the hook should fiats be involved.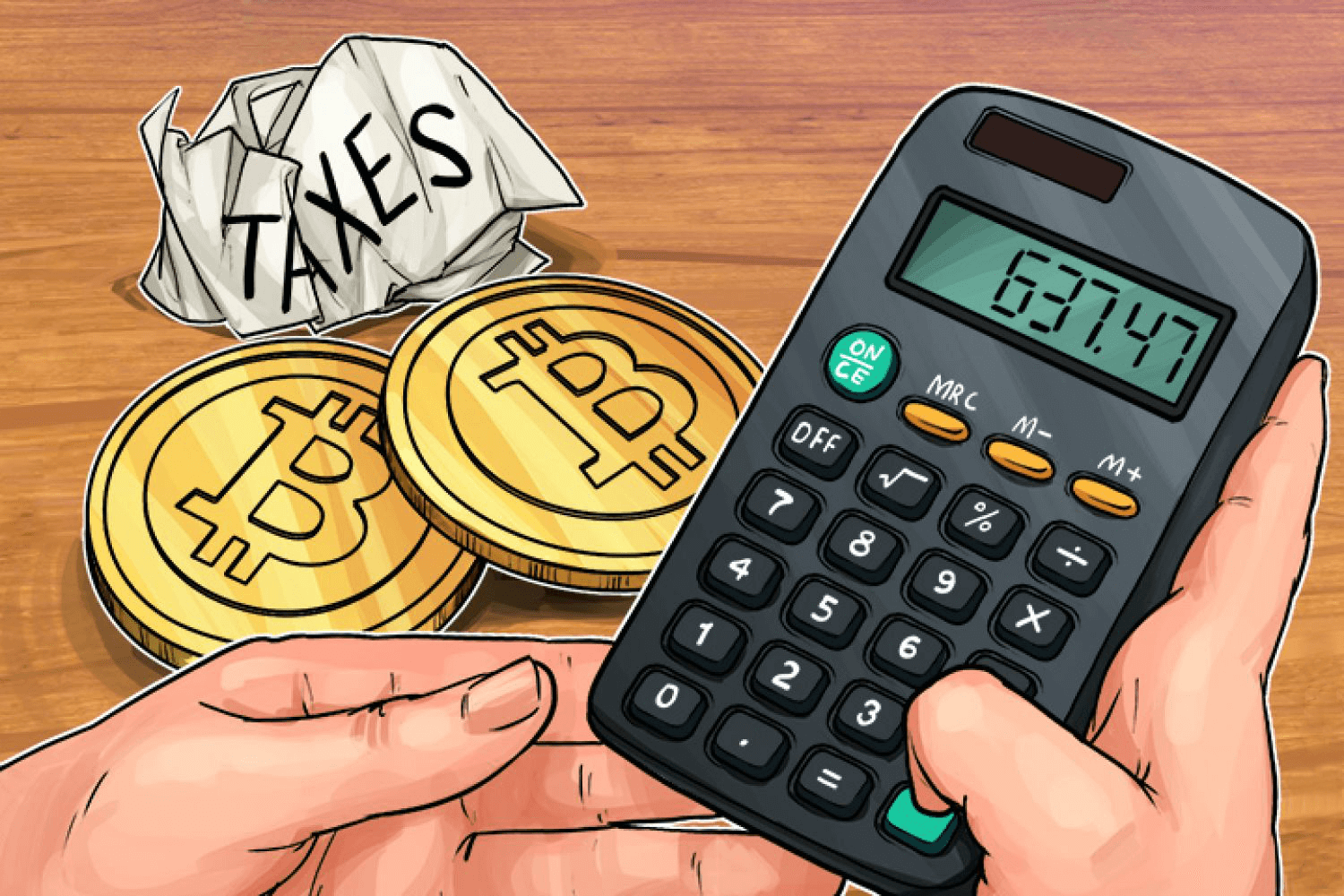 Bitcoin is largely viewed as an asset that exists online. Thus, purchasing and selling bitcoins using fiats do come off with income and capital gain taxes, especially if you made a profit from transactions. Crypto-to-crypto is tax-free since ZAR is not involved in any way when trading at platforms that allow such transaction.
Where to Sell Bitcoin in South Africa?
Pretty much all exchange, with the exception of Coinmama, offer the service to sell bitcoins back. This is quite convenient if you happen to be a bitcoin miner, armed with expensive mining equipment. As you can buy BTC, so can you sell them though you should take into account several factors before you indulge in such activity.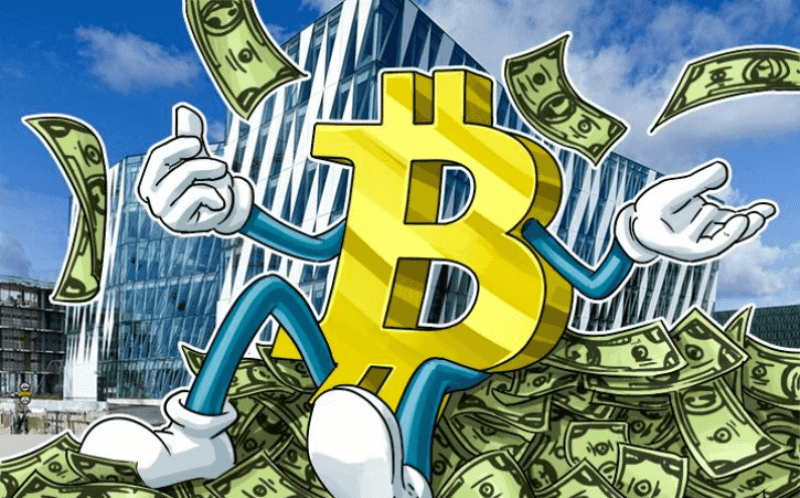 Firstly, the difference between purchase and sale price can be quite large. You can buy it one day at cheap price only to sell it for relatively the same price in next few days, even though trends moved in your favor. Next is the need for verification, as some exchanges that offer private setting might push you to verify your account, especially if the batch is large.
Lastly, you should account for taxes if you made a profit from your activities, income tax in particular. If you plan to involve ZAR in the trade, you will be subjected to the regulation policies regarding the cryptocurrency income generation.
How to Store My BTCs?
If you need the security of your online assets, then hardware wallets should be your top priority to get. These USB-like wallets give out the best performance in terms of safety of your funds as it employs several steps in protecting your assets. Firstly, all keys are generated by your device, meaning they are private. You have physical buttons that need to be pressed in order for the transaction to take place.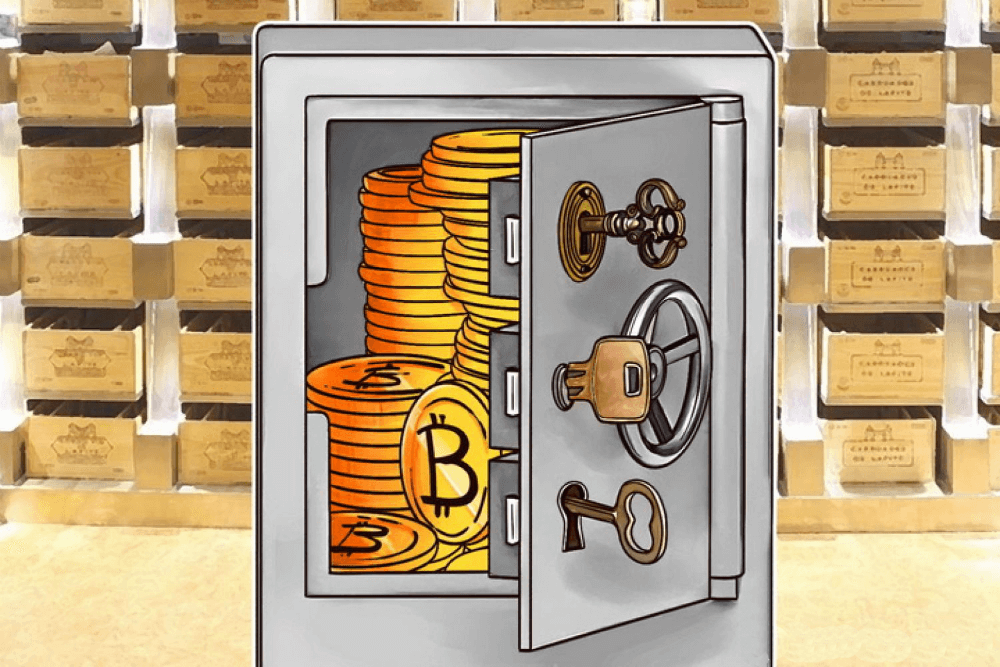 You also have recovery phrase, PIN code, complete support and a wallet that operates in both online and offline environments.
If we have missed some of the important details regarding South African bitcoin market in this guide, feel free to contact us at BitcoinBestBuy to get answers to your questions directly.