In this bitcoin quick guide we consider exchanges that offer the BTC in Indonesia, in terms of fees, verification demands, currencies available, deposit & withdrawal methods and security tools available.
Summary: How to Buy BTC in Indonesia
Register an account for free at an exchange of your choice (Coinmama in our example).
Go to the "Verification" center and finalize identity check, providing scanned ID and proof of address.
Select BTC and fiat currency of your choice, either USD or EUR and put the desired volume you wish to buy.
Click "Buy Bitcoin" button and provide your credit card information as well as your wallet address code upon which you shall receive coins.
Finalize the process by completing card verification and clicking "Buy" once last time.
Your bitcoins shall be withdrawn to the specified wallet address you have provided in step 4.
Buying bitcoins in Indonesia became quite easy in Indonesia in recent years. You need to possess a working wallet, funds and will to purchase it cheaply and easily. We will introduce you to exchanges that may be useful for buying bitcoins in Indonesia.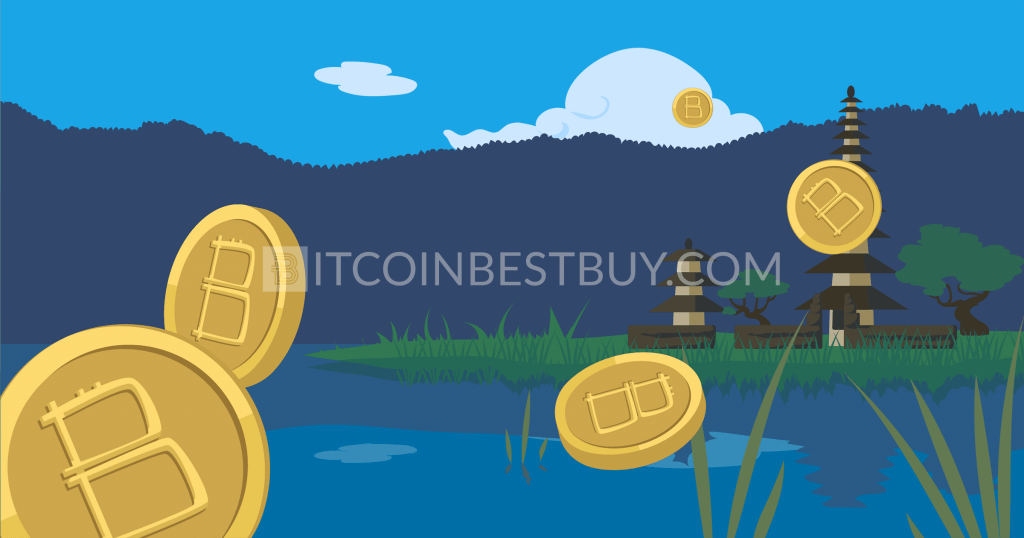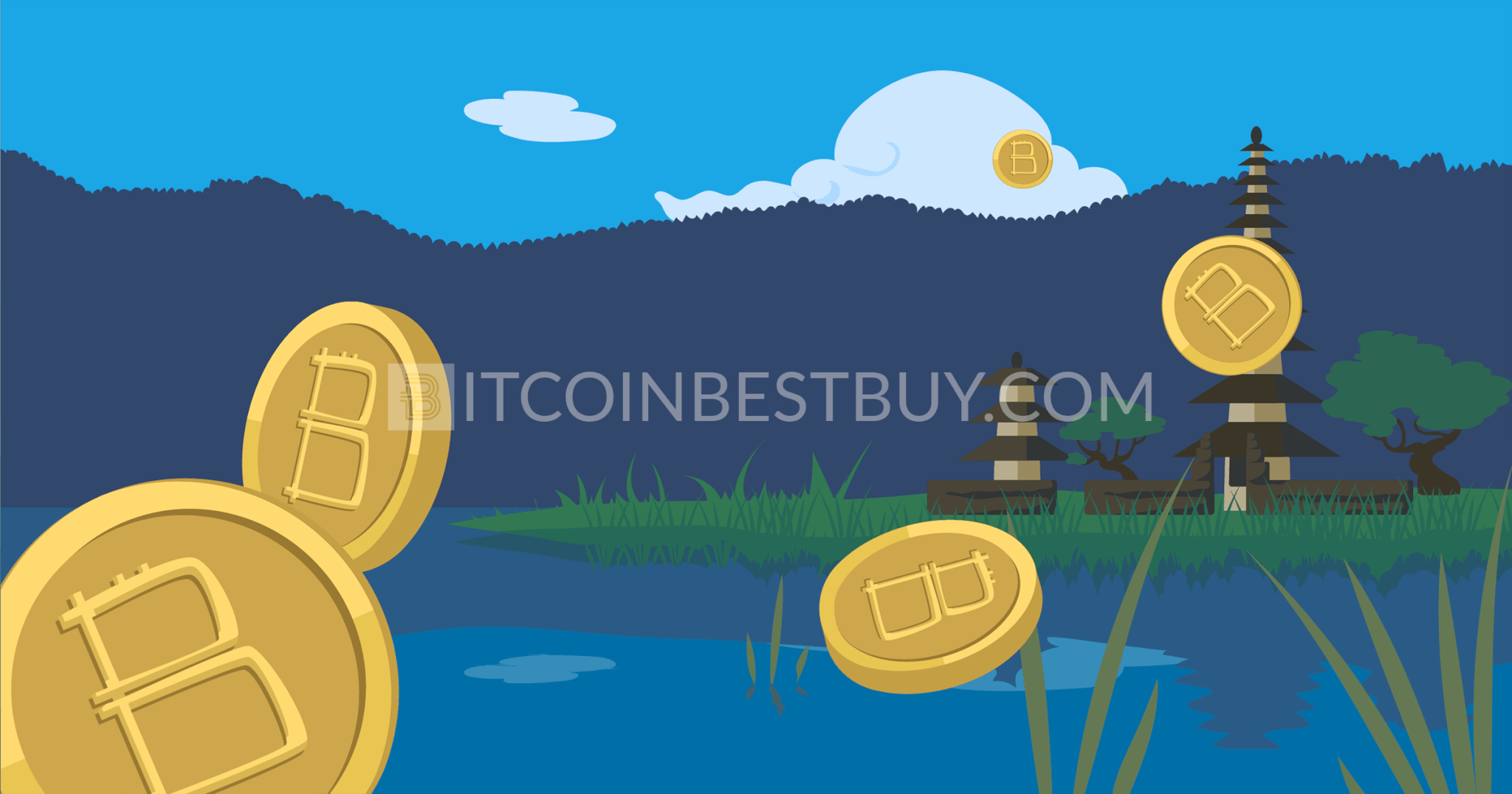 Each of platforms is rated, with results summarized in pros & cons analysis list, where we pinpoint strengths and weaknesses that Indonesian traders should consider before they invest money in a particular website.
Popular Bitcoin Payments in Indonesia
When it comes to payment options available in Indonesia, much of the regular and popular choices are available for you. Indonesian investors can use a variety of methods out there, each of them having their own set of strengths and weaknesses that you should know about. These methods are:
bank accounts: the cheapest option out there, with many platforms offering the service even for free. The main weakness is the time needed to transaction be finalized, taking up to 5 business days for funds to be transferred;
credit or debit cards: very fast and come with medium fees but usually require extensive verification of your identity to be available. Famous manufacturers are Visa and Mastercard;
e-payment systems: payment options like PayPal, Skrill and Payoneer are taking the world by storm, as they offer instant transfers and are easy to use. Exchanges are slow to accept them even now, and some even require high fees to be used;
cash and vouchers: cash purchases and deposits are one of the most private ways to get bitcoins though they also usually come with high costs. They are also rarely offered at cryptocurrency exchanges, due to the safety risks;
ATMs: the teller is probably the most anonymous and fastest way to get BTC, though at a really high price. Locations can vary, especially in rural parts, where supply is low;
altcoins: you can also use other altcoins such as Ethereum, Litecoin and Dogecoin to get bitcoins.
Does BTC Legal in Indonesia?
To start off, the first step is to figure out whether it is legal to buy, hold and sell bitcoins in Indonesia. A number of countries have directly or indirectly enhanced/cut down its growth in last few months. Indonesia, unfortunately, has taken a step in the negative direction, by banning payments expressed in crypto coins, bitcoin included.

It means that you are not allowed to use the currency to purchase goods and services online. Suffice to say, other services, although not yet banned, have much to fear for. Currently, it is legal to buy, hold and sell BTC in Indonesia, though time will tell if the government will take further actions and ban it altogether in next few months.
TOP Indonesian Bitcoin Exchanges
When considering cryptocurrency market, you should work with known players, since the market is filled with scams and frauds. Thus, we have listed out a number of top platforms where you can purchase your BTCs safely.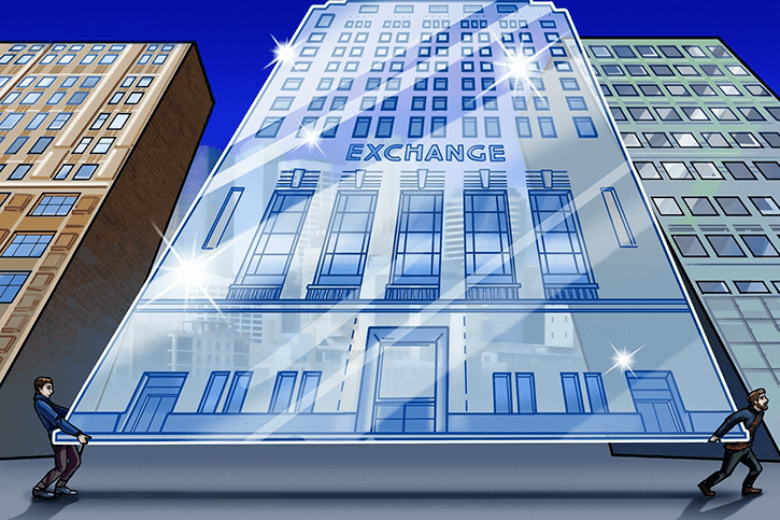 We have investigated their fees, verification demands, security features and other indicators to provide you with relevant information as you choose your trading source(s).
LocalBitcoins
LocalBitcoins is a leading peer-to-peer (P2P) platform that offers bitcoin trade for both buyers and sellers from around the world. The service is also available in Indonesia, given that there are traders willing to participate in the exchange. There are many available payment methods for Indonesian investors to use, like MoneyGram, cash deposits, national bank transfers, WebMoney and many more.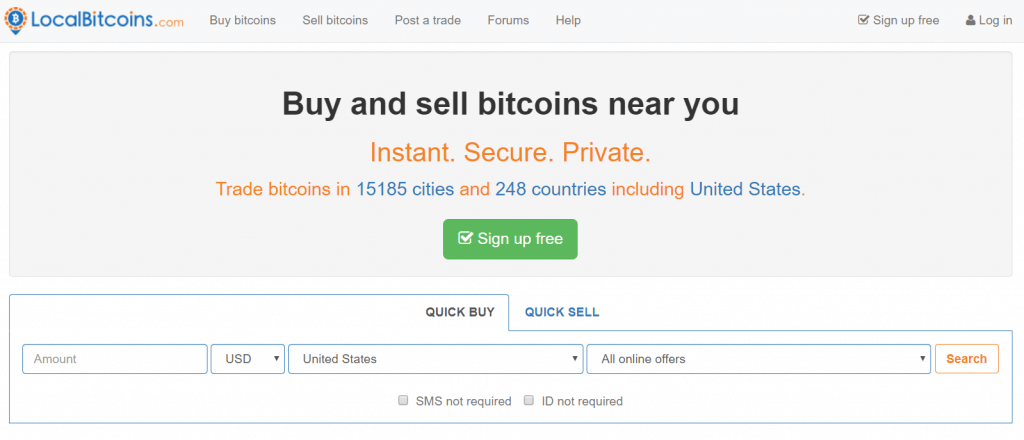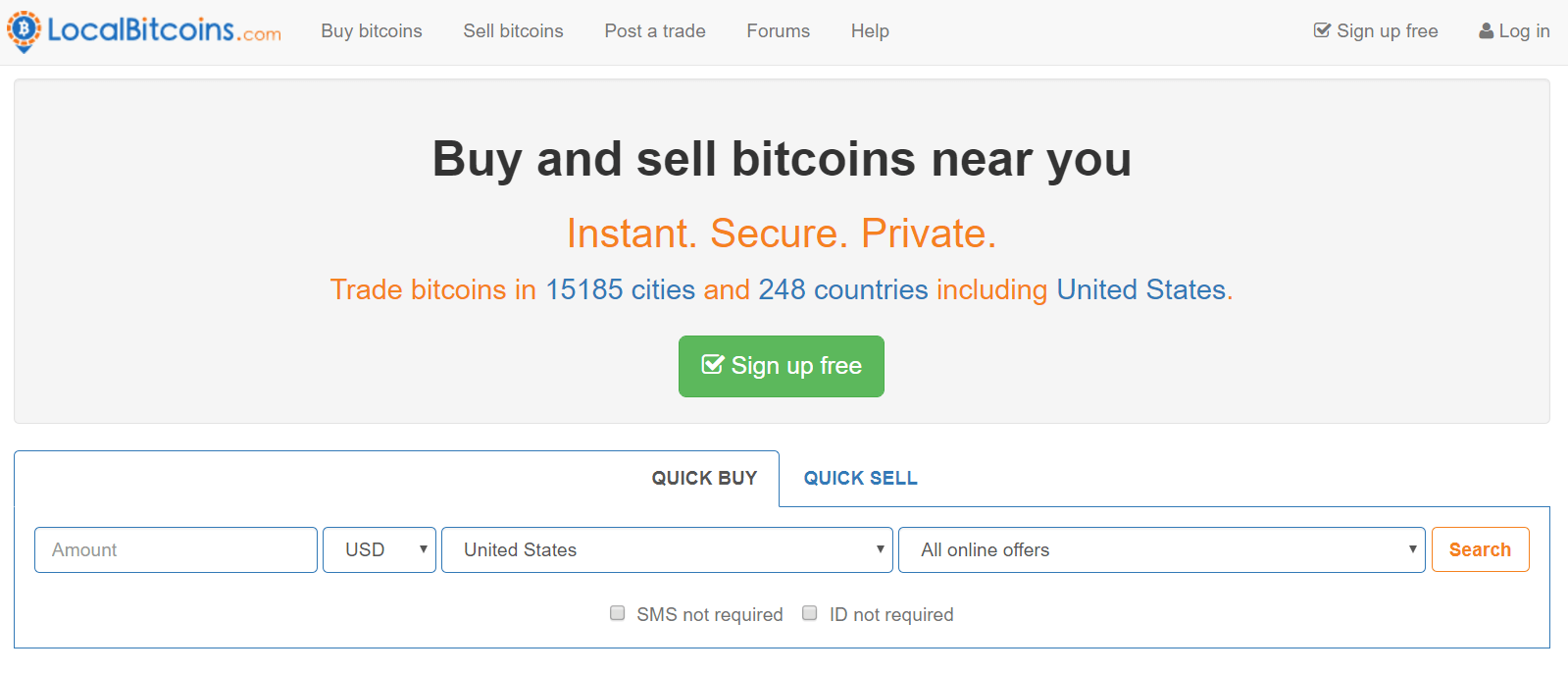 Although very popular around the globe, the LocalBitcoins has very few traders originating from Indonesia, due to the recent developments in the country. Security is also an issue since only 2FA (two-factor authentication) is the only available safety tool. You can trade using many currencies, IDR included if the seller accepts the said payment method.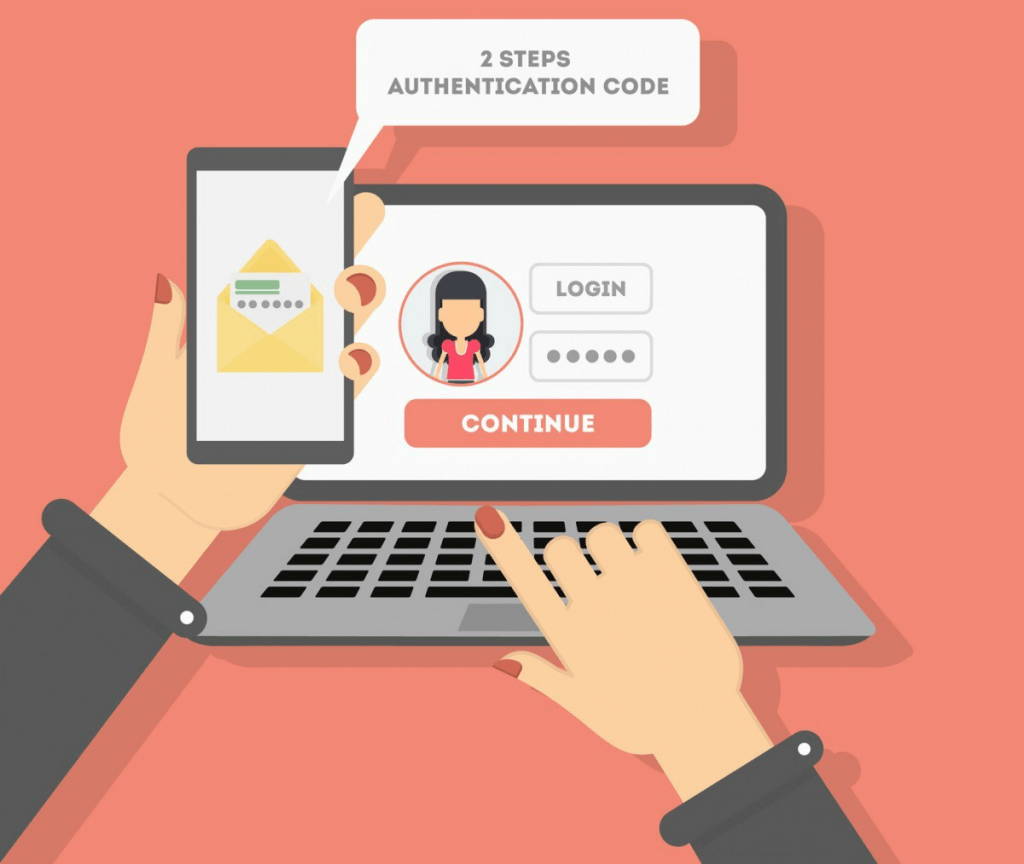 Verification depends on individual traders, though you should be aware of the fact that sellers might require you to send them scanned ID, as a precaution measure. Fees stand the same no matter the payment method used, equaling to 1% of the purchase value.
Pros
lots of payment methods available;
verification is not a must at LocalBitcoins;
possibility to buy bitcoins with IDR;
low trade fees of 1%.
Cons
low supply in Indonesia;
scams have been known to occur in the marketplace;
limited security measures.
ArtaBit
ArtaBit dubs itself as the leading platform in Indonesia that offers bitcoins expressed in rupiah. The accepted purchase methods are cash and bank transfers while wallet services are also offered to the platform's clients. OCBC NISP and CIMB Niaga are trusted banks that you can use to get BTCs, while fees are included in the BTC price.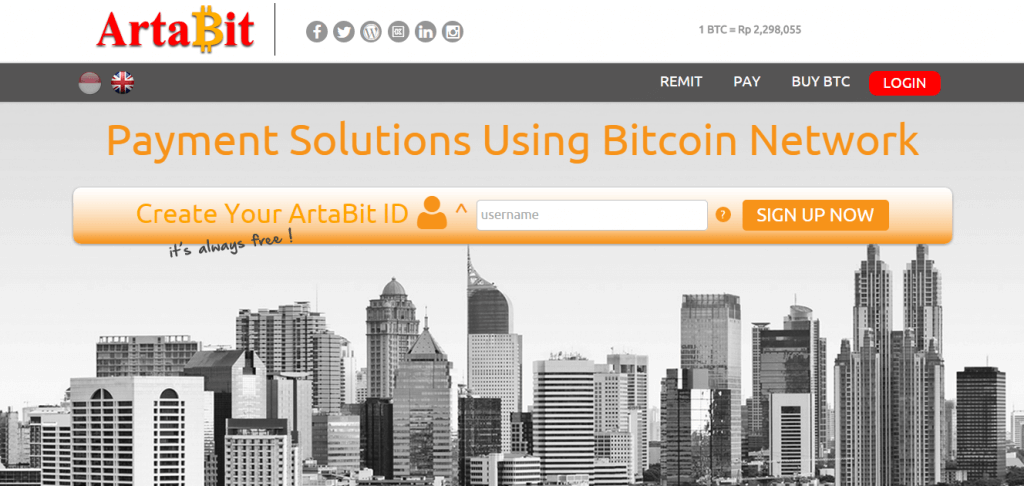 You have a general limitation of 100.000 IDR if you possess unverified account, while higher limits can be achieved with the verification of your identity through scanned ID.
Pros
possibility to purchase digital currency without verification;
IDR cash accepted as a mean of payment.
Cons
fees are not shown transparently;
low liquidity rate of the exchange.
Coinmama Bitcoin Exchange
Coinmama offers credit card purchases when it comes to bitcoin trade. As a matter of a fact, bank cards are the only payment method available on this platform. Fees stand at 5%, which is considered quite high in the market (Coinbase charges 2.99% for example).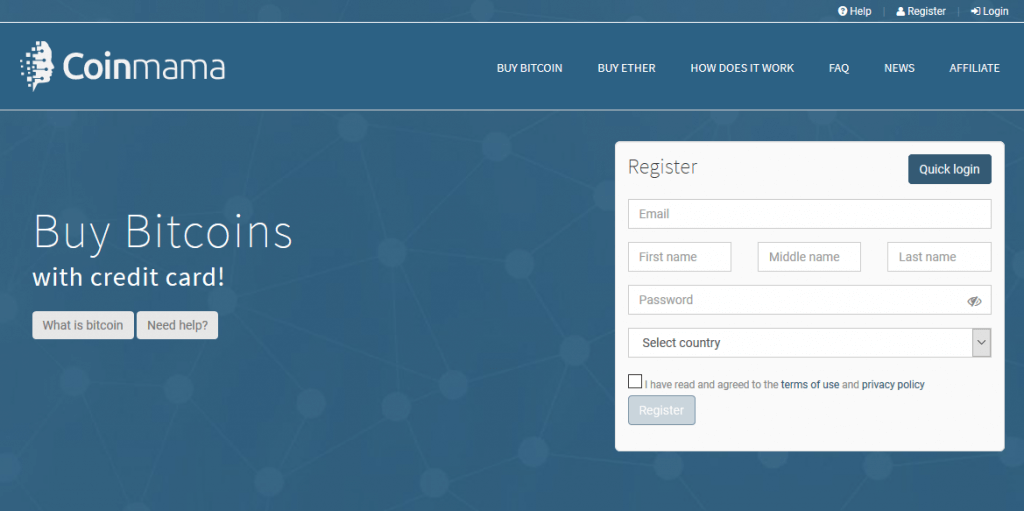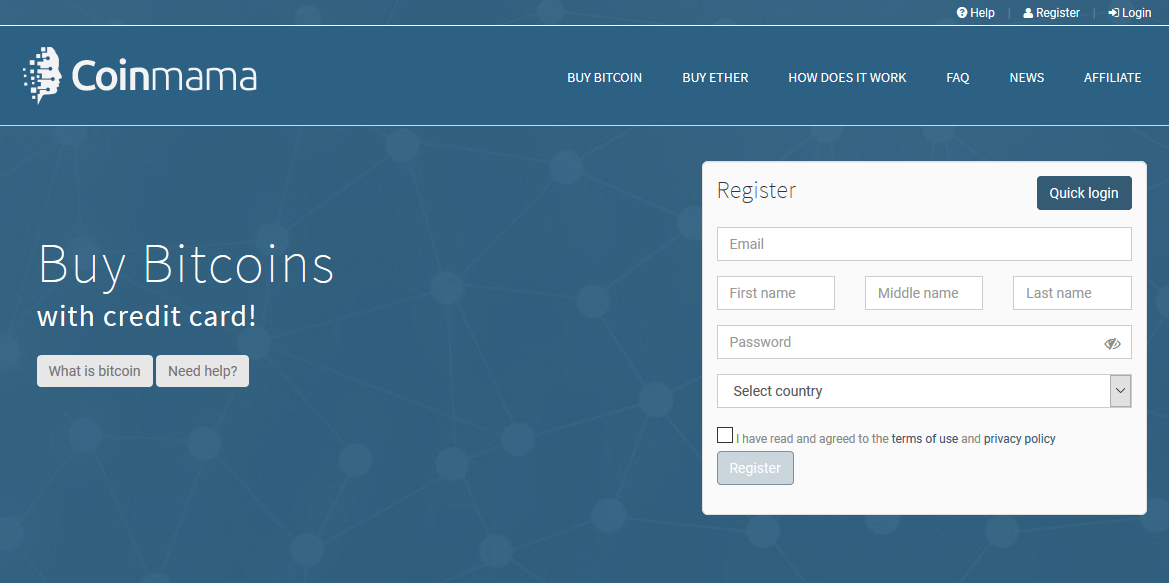 You have to go through verification process in order to buy BTC at Coinmama, which includes personal details, proof of address and scanned ID or passport. During the purchase process, you provide your wallet address and coins are sent directly to your storage, providing extra security for your assets.
Pros
instant access to coins through credit cards;
bitcoins are sent to your wallet automatically as soon as the transfer is confirmed.
Cons
conversion of IDR to USD or EUR create additional costs;
high transaction costs 5%;
identity check is necessary for trade to take place.
ShapeShift
If you have altcoins that you do not need in any case, ShapeShift is a right choice for you to go for. The platform offers an only crypto-to-crypto trade, with over 50 altcoins readily available to be swapped with BTC. Fees are part of the exchange rate and are not shown transparently. You do not have a registration process, meaning that verification is not needed in any way.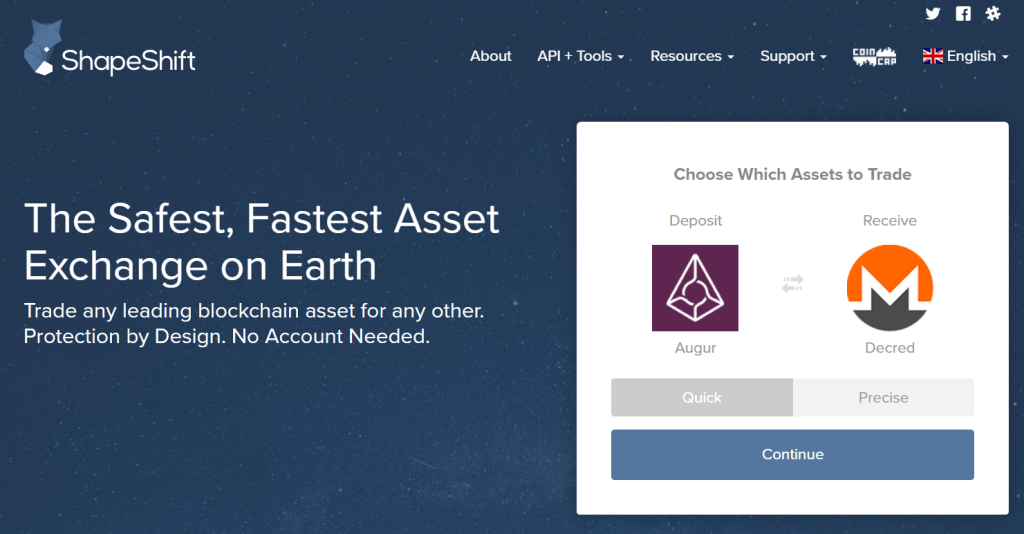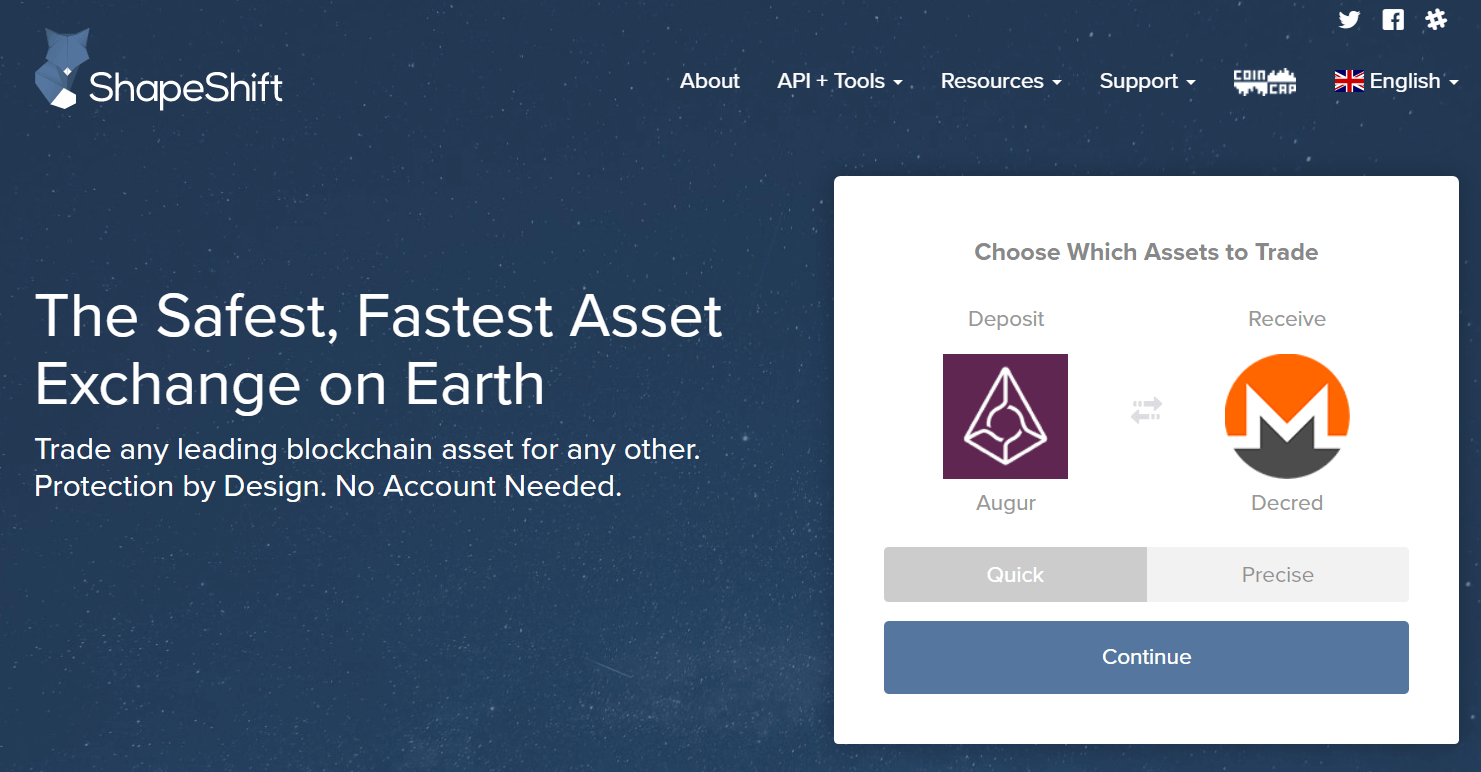 While swapping coins around, you have to provide your addresses for both digital currencies, while coins would be transfers from wallets directly. Thus, no security measures are really needed for the transaction to take place.
Pros
neither registration nor verification requirements;
neither wallet balances or risks of coins being stolen;
a good way to get rid of unpopular altcoins.
Cons
fees are part of the rate and thus not shown transparently;
only crypto-to-crypto trade accepted.
Bitcoin.co.id (Indodax.com)
With over 50.000 active users, Bitcoin.co.id deems itself as one of the top Indonesian bitcoin exchanges that allow you to purchase coins with the help of cash, voucher, bank transfer or e-wallet. You have to first deposit money into the platform and then make planned payments. The company also offers physical store purchase of bitcoins, a plus when it comes to privacy.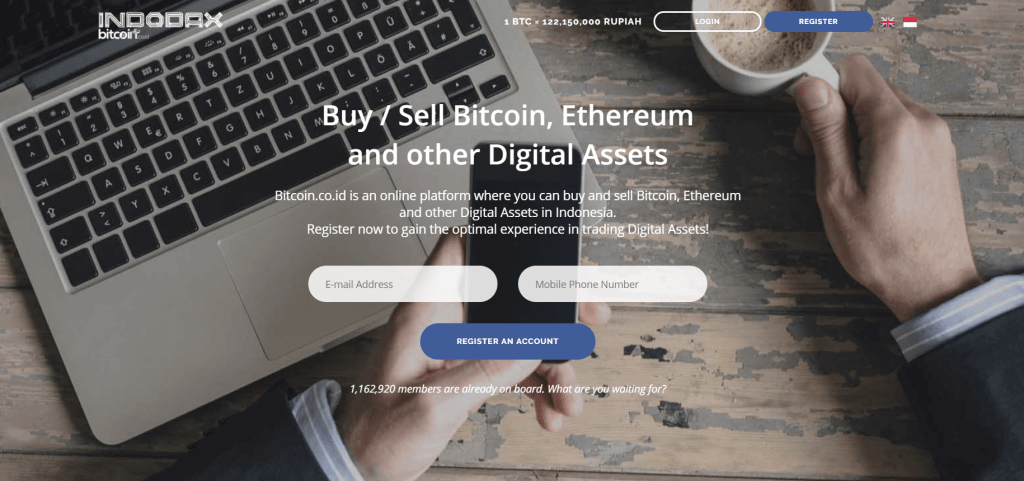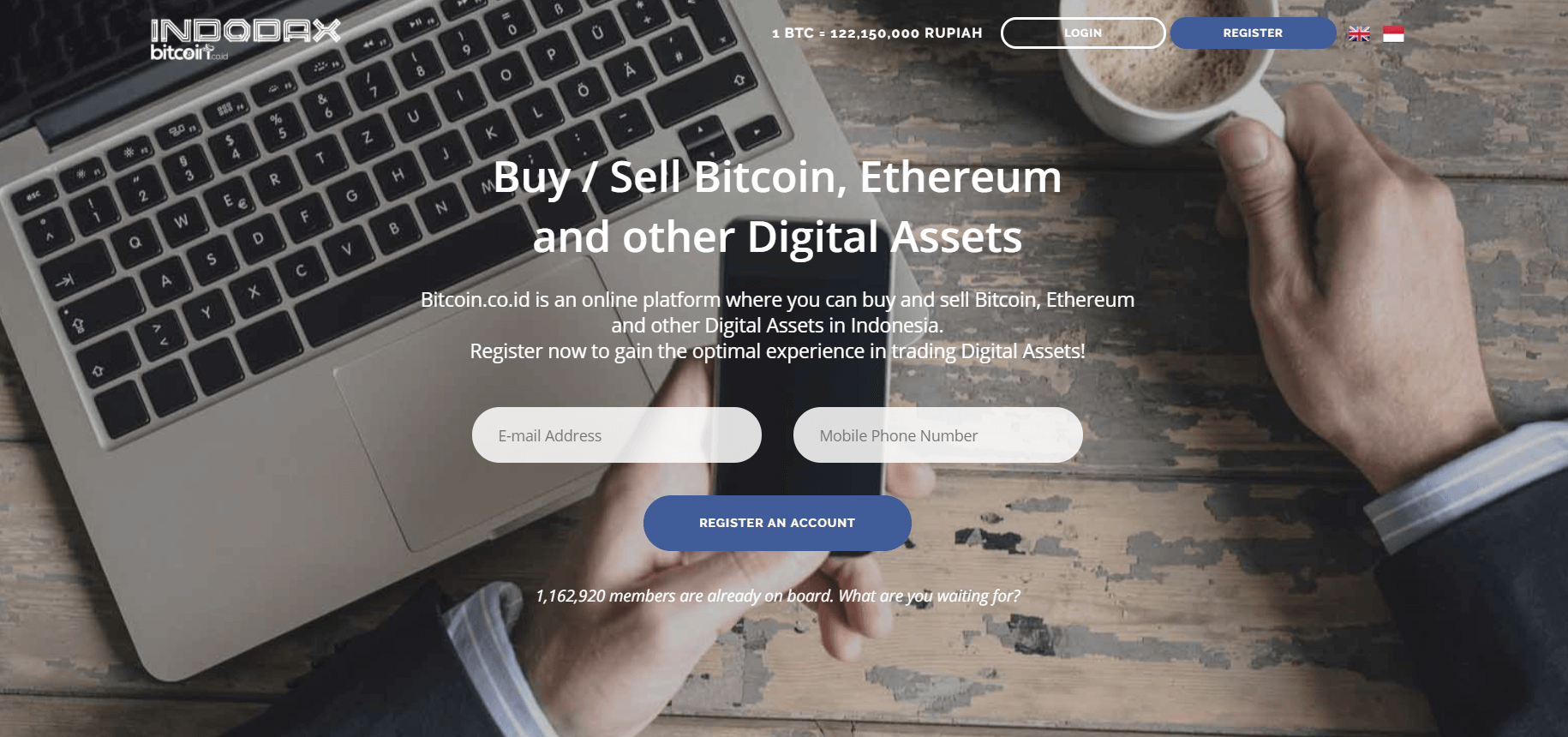 In case of online purchase, identity verification is needed, with scanned ID being one of the requirements for new users. The company employs maker/taker fees, ranging from 0% to 0.3%, depending on the achieved monthly volume. IDR deposits do not carry a cost while the only available security measure is 2FA. From March 14, 2018 Bitcoin.co.id changed into Indodax.com name.
Pros
low-cost structure, ranging from completely free to 0.3% and no deposit fees;
possibility to buy bitcoins anonymously in person;
IDR transactions supported.
Cons
online deposits require full verification process;
a weak security system as only 2FA is available.
VirWoX BTC Marketplace
If you have a PayPal account that you wish to use to buy bitcoins, VirWoX would be a good place to start. Without any sort of verification demands, the exchange offers BTC through different payment methods, them being credit cards, Skrill, SOFORT, paysafecard and OKPAY.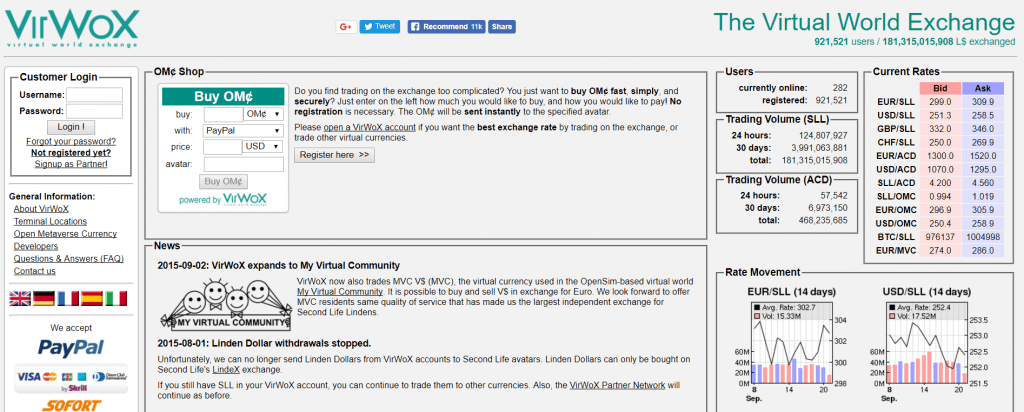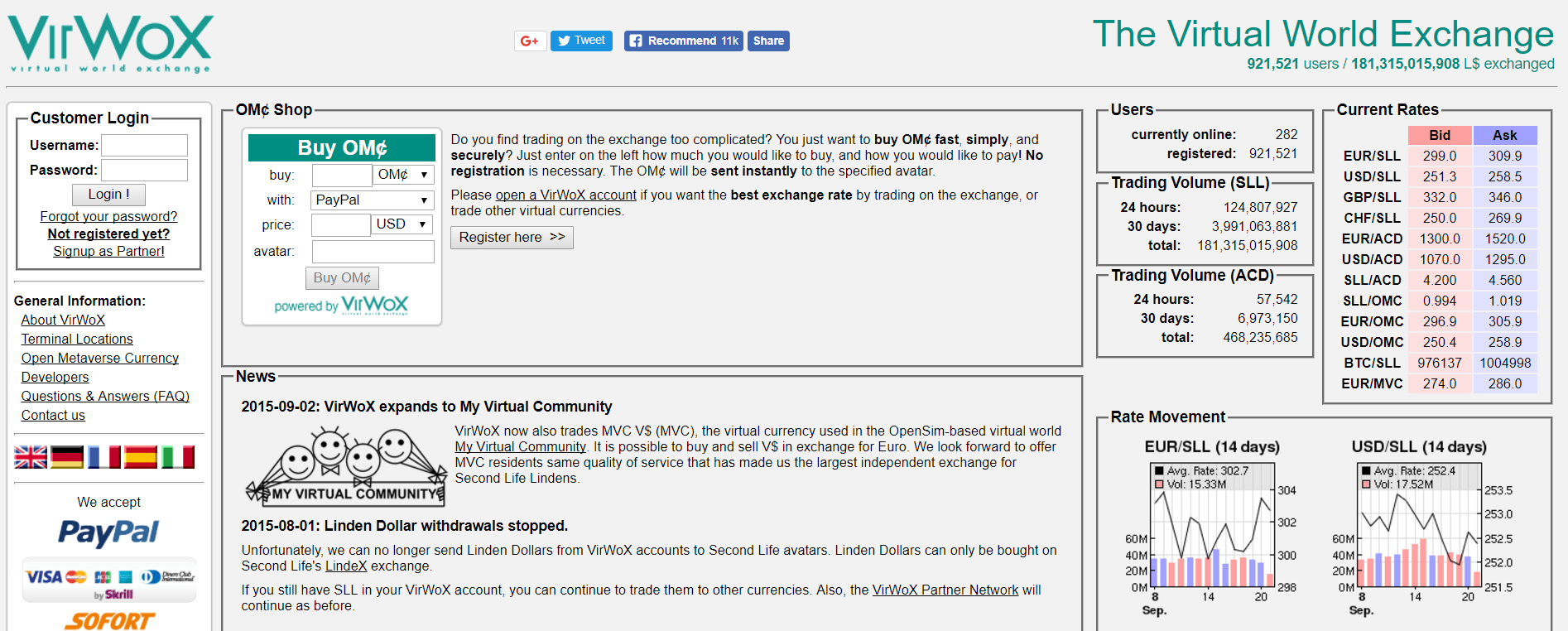 Although very popular, exchange holds a weakness when it comes to BTC trade fees. The deposit costs range between methods used, with credit cards, Skrill and PayPal standing at 3.5%, SOFORT 2.5% and paysafecard at 20%.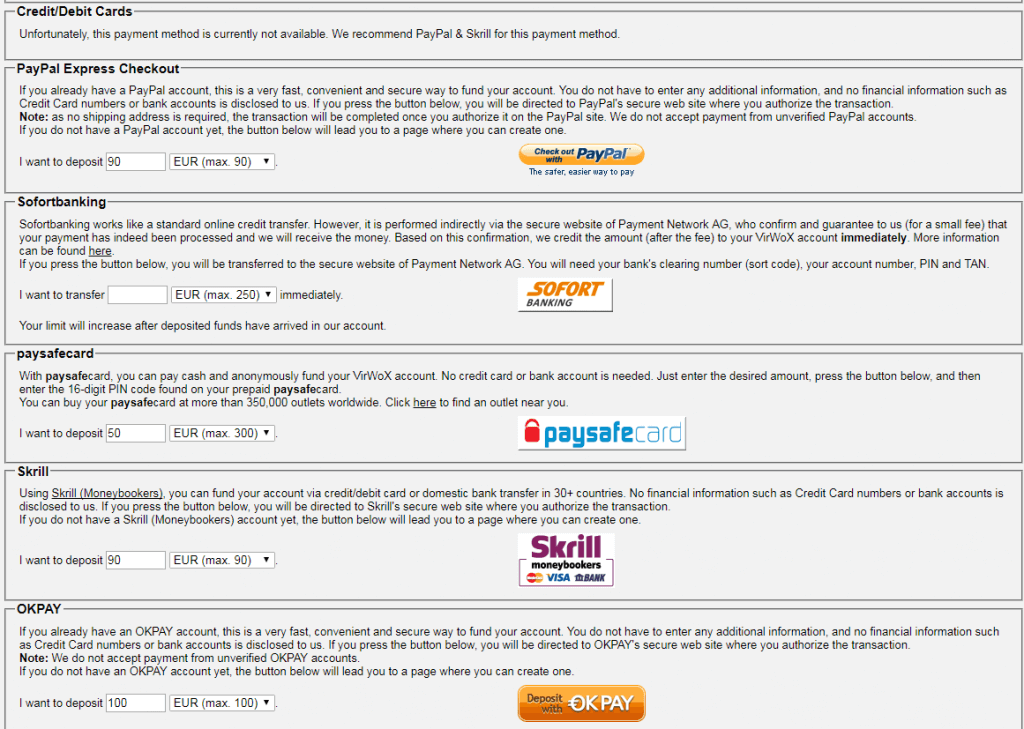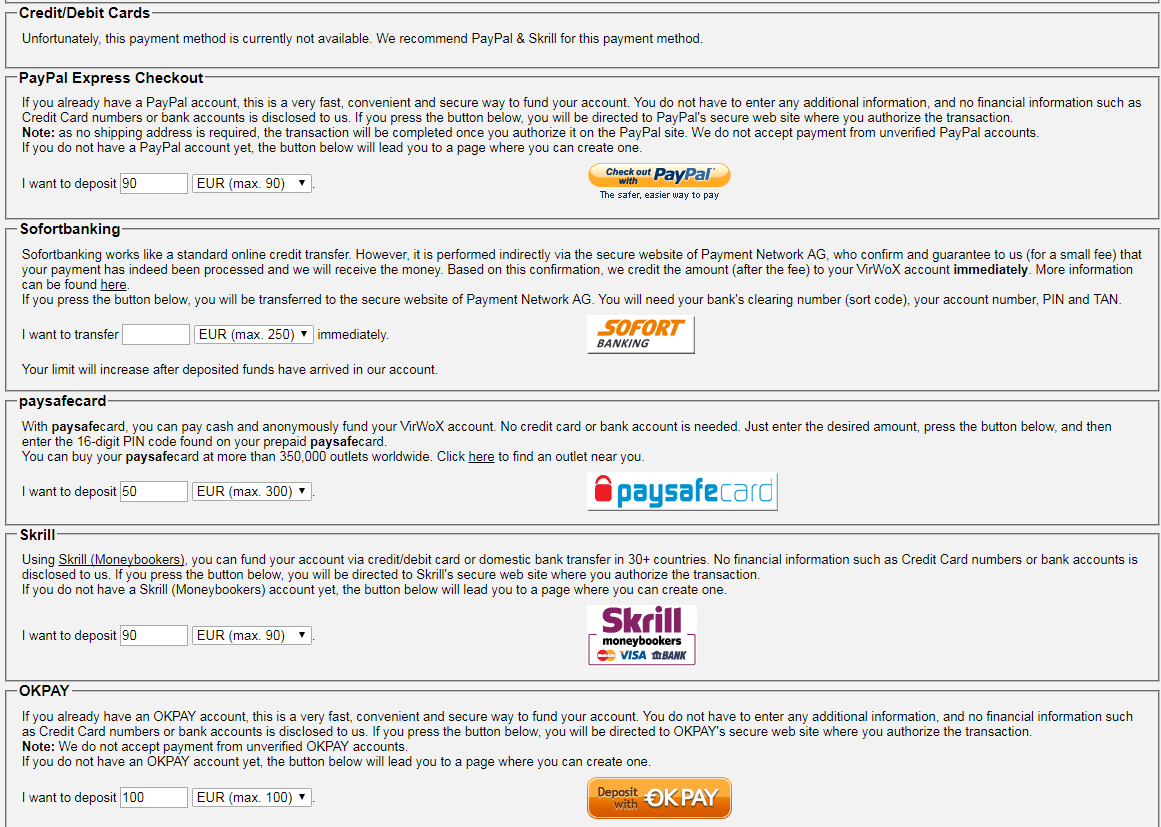 You should also be aware that you have to buy Second Life Lindens (SLLs) first and then swap them with BTCs. You are charged the deposit fee in addition to SLL purchase (3.9% with USD) and SLL to BTC swap (3.9%). Overall, to get BTCs at VirWox, you would spend almost 12% at least in trade expenses.
Pros
users do not need to verify their accounts;
PayPal available as an option.
Cons
no IDR trade available;
large fees to get BTC;
complicated purchase process.
Mycelium Local Trader
Mycelium started out as a wallet service for bitcoin traders in 2013 which expanded into a P2P market, offering in-person transactions for its users. The platform offers a unique marketplace where traders could locate the nearest investor from them and buy/sell coins in exchange for a fiat currency of your choice.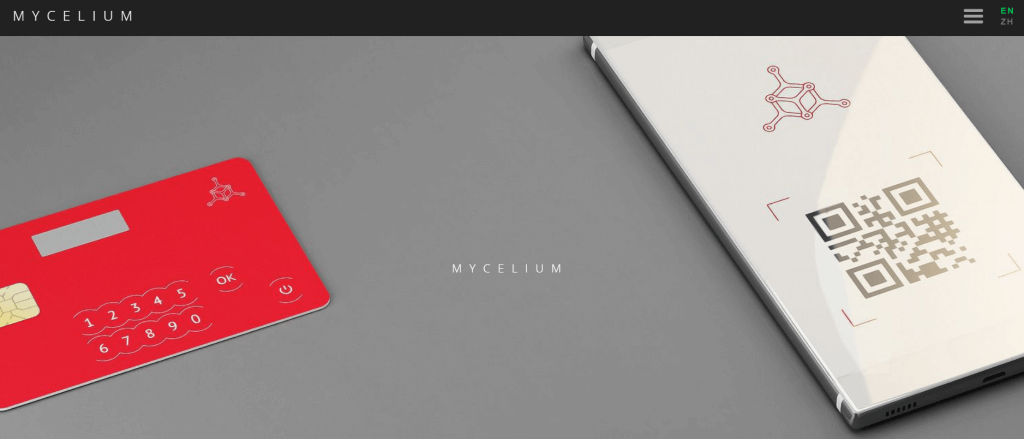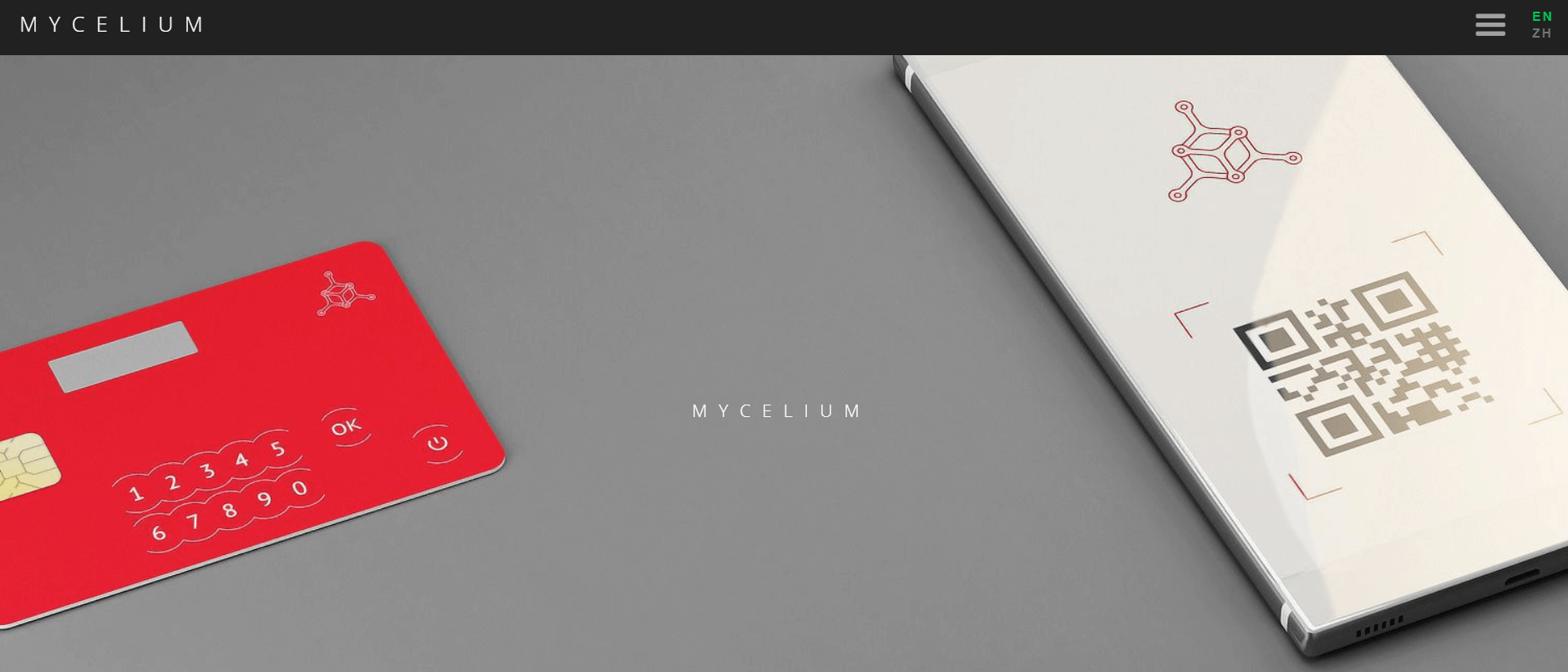 There is no verification process to be completed, though there is a rating system that provides relevant information about transaction history of the said trader. The wallet itself provides private keys and is considered as one of the safest places to put your bitcoins in. Unfortunately, the Local Trader is available only on mobile platforms while fees stand at 1% of the purchase value.
Pros
possibility to purchase coins with the unverified account;
highly secure vaults with private keys and multisig wallets.
Cons
availability of coins depends on the number of active traders in Indonesia;
platform available only on mobile platforms;
the possibility of frauds due to the light security checks.
BestBit
BestBit is probably one of the examples of how important it is to be cautious when buying bitcoins from new exchanges. Launched in 2014, the platform dubbed itself as one of the cheapest bitcoin options in Indonesia by offering only miner fees and maker/taker cost structure for large quantities of bitcoins. The platform operated for a year as www.bestbit.co.id which was then changed into www.bestbit.io in 2015.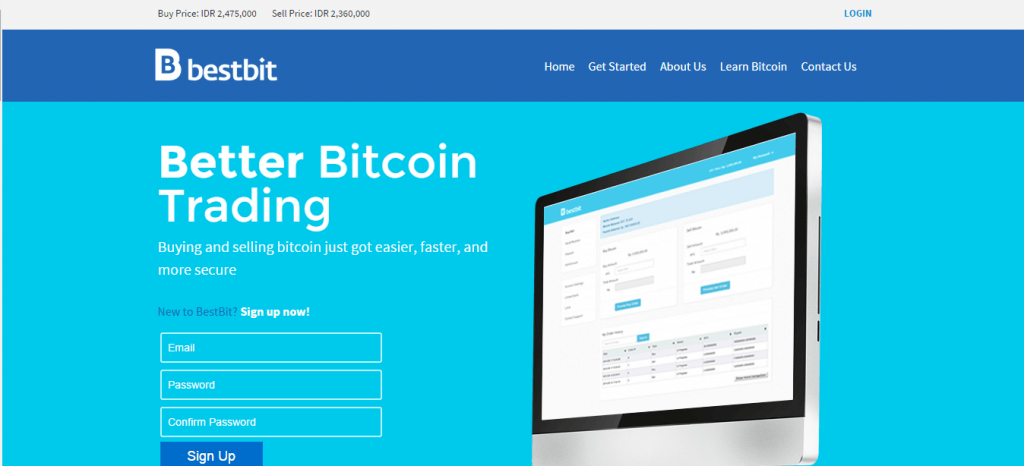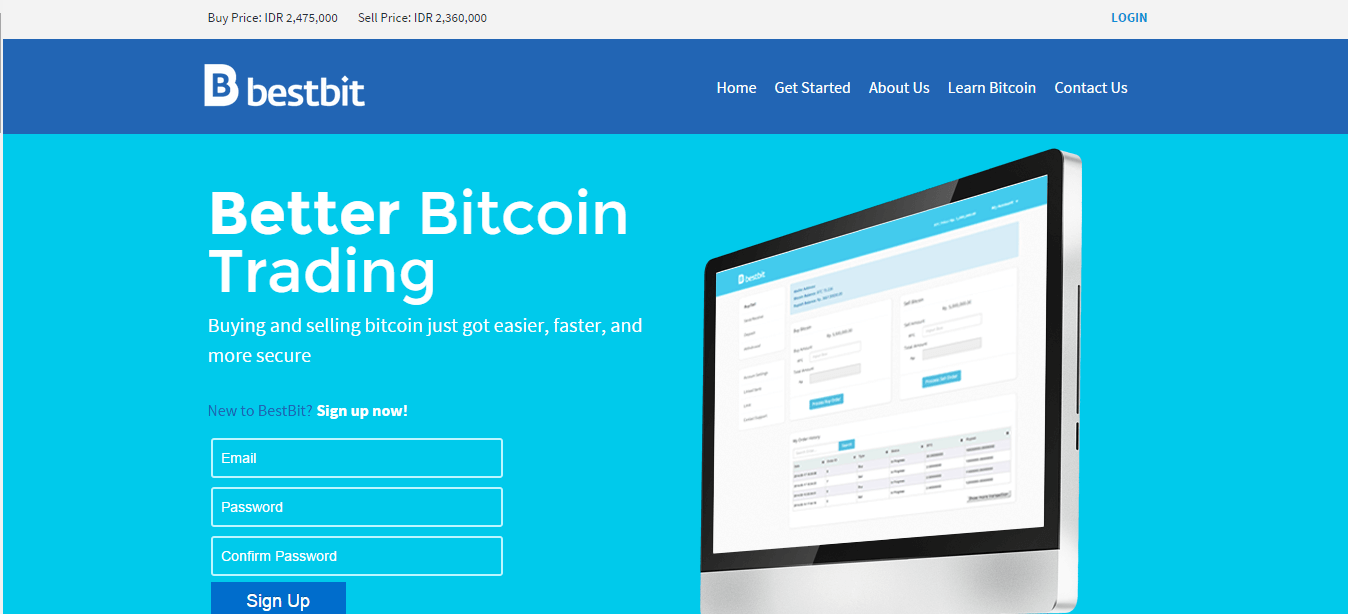 Right now, the platform is nowhere to be found while information about its closing is nonexistent. What's even stranger is that crypto communities have not shown interest in investigating what is going on with the company. Thus, we would advise you to always work with companies that are established players in the market. If it is too good to be true – chances are that it really is.
BitDoku
BitDoku is yet another company that opened its operations only to close them within a year. The owner, Tiyo Triyanto, started out his mining operations in Indonesia and opened BitDoku with a goal of becoming the largest cryptocurrency provider in the country. In 2015, the exchange closed its operations and the owner started a new business, called BitX.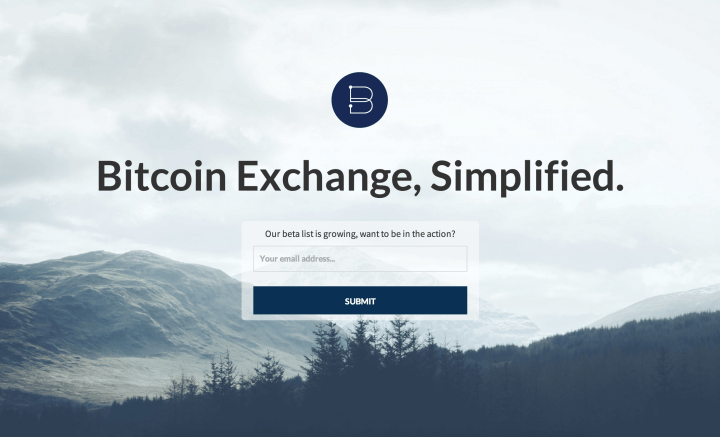 #bitcoin-otc
The #bitcoin-otc is an over the counter P2P marketplace, where large quantities of digital currency can be exchanged. Investors from around the world post their offers and then seek out buyers who are able to get BTC form them.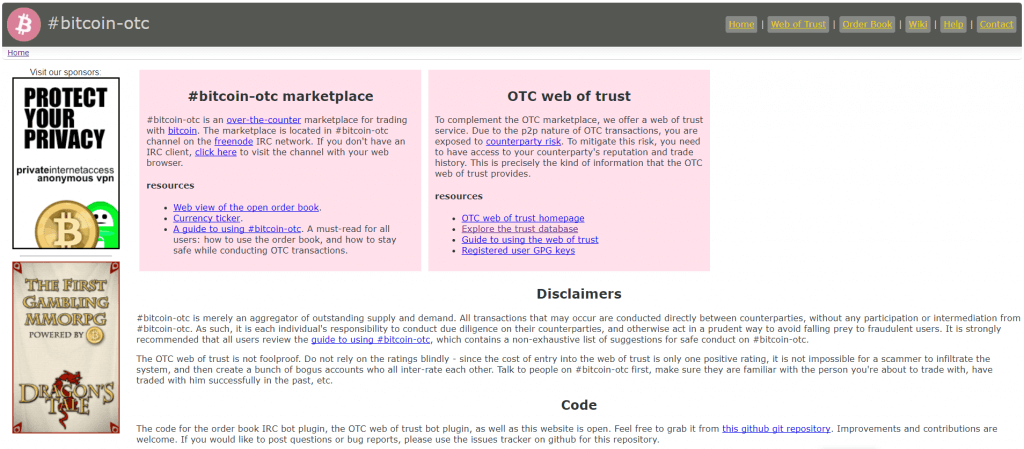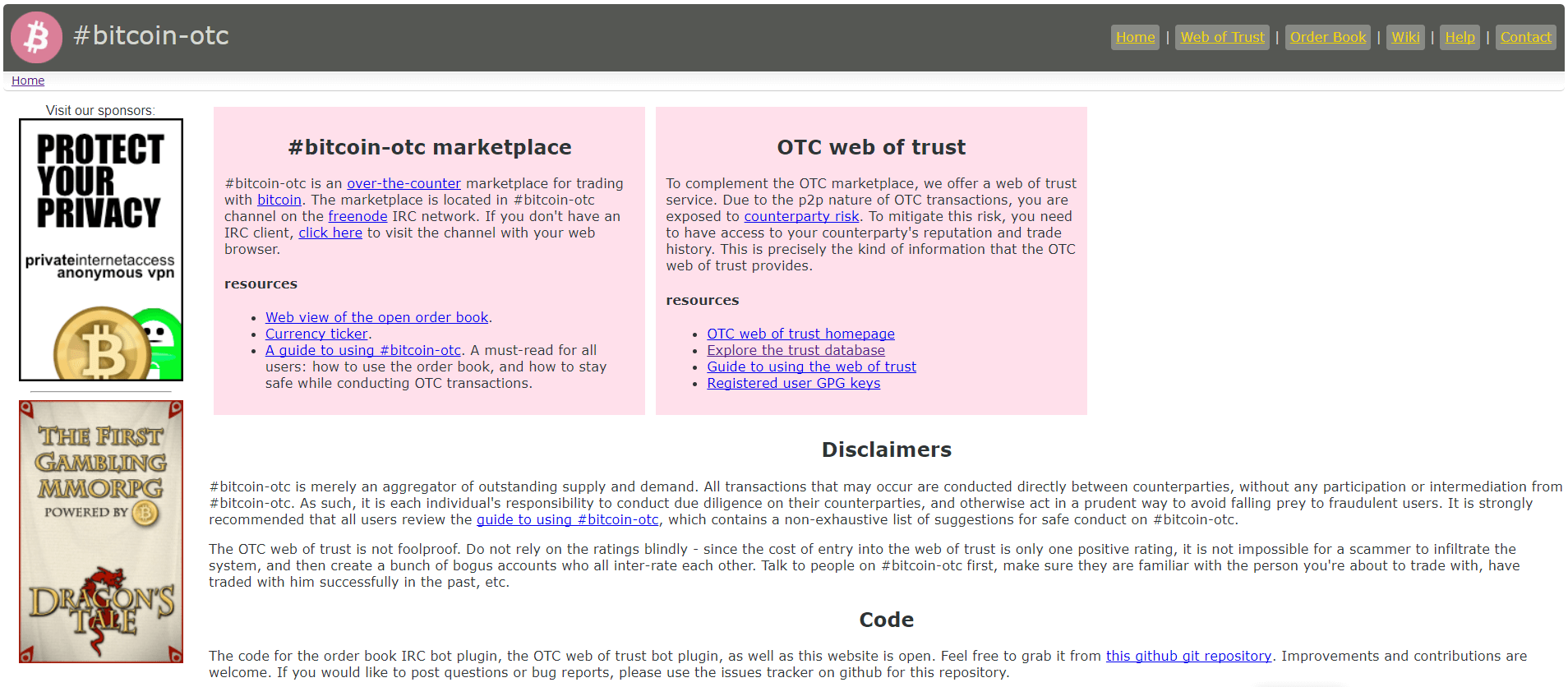 The interface is geared towards experts in the industry, while starters might find this platform a bit confusing to use. There is no verification of the account and Indonesian traders can find offers from their country by listing out all relevant offers expressed in IDR.
Pros
no fees to pay up apart from seller's price;
no verification requirements set on traders;
possibility to purchase large quantities of coins.
Cons
frauds are common in the marketplace;
confusing interface for starters;
no security tools available for traders to use.
Luno Bitcoin Broker
Luno is an Indonesian-based cryptocurrency exchange that offers bitcoins through bank transfers expressed in IDR. These deposits come without any fees while trade expenses are organized in maker/taker structure, ranging from 0% to 0.2%.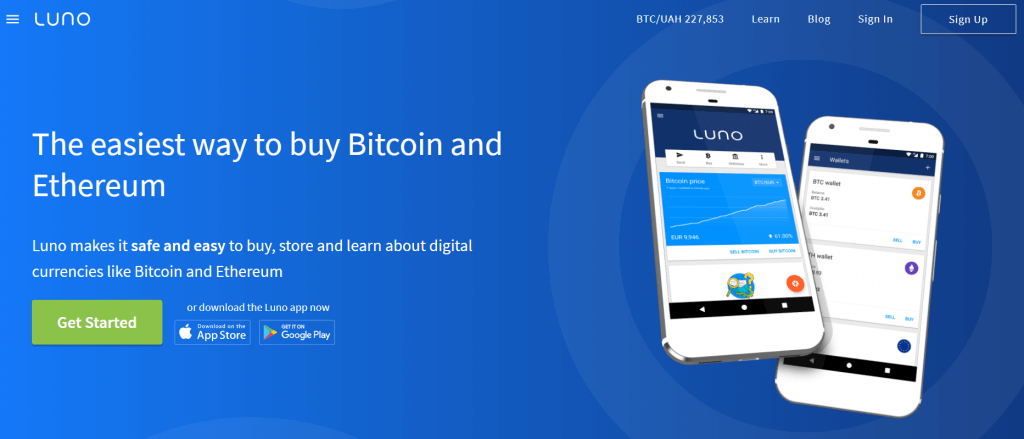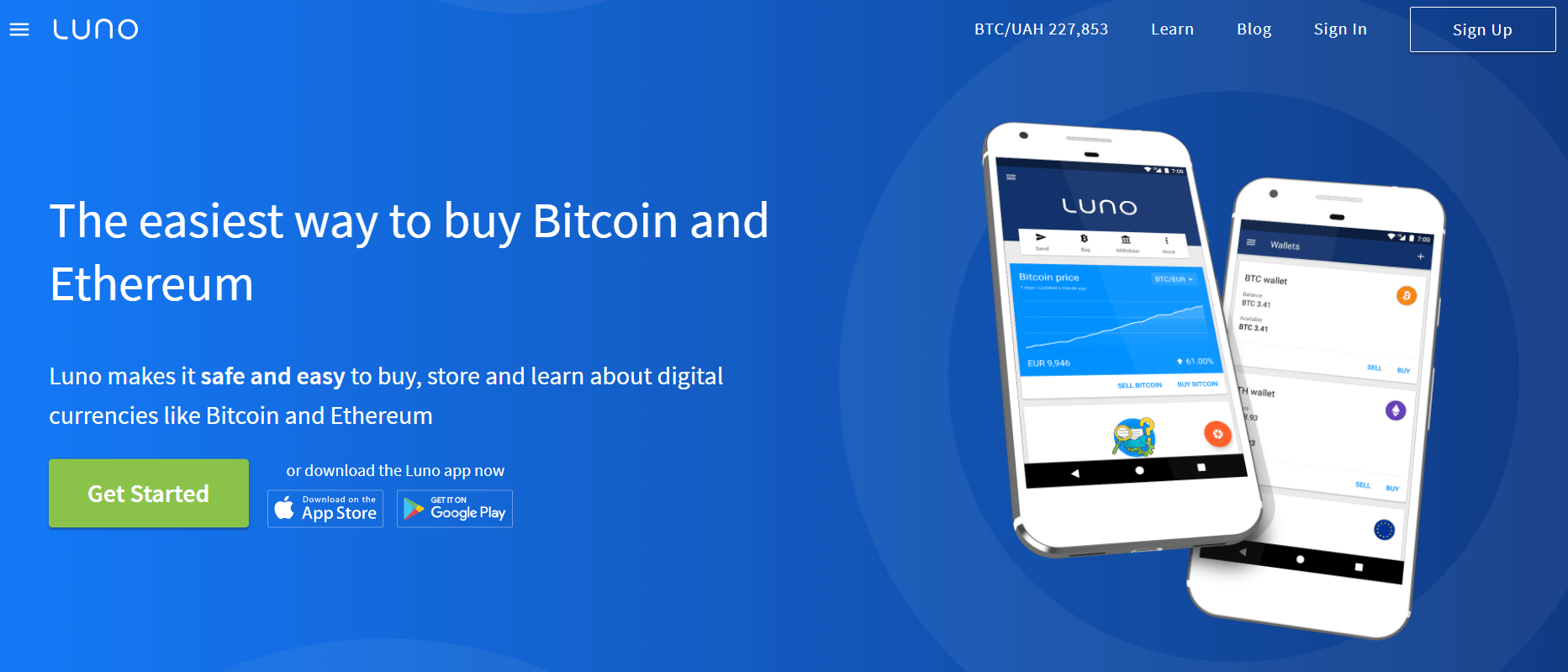 Verification is a must for Indonesian investors, with required documents being scanned ID and proof of address. As for the security, you have 2FA only while Luno's support department stated that lost coins due to the cybercrime cannot be restored by the company.
Pros
some of the lowest costs in the Indonesian bitcoin market;
IDR purchases enabled through bank transfers.
Cons
privacy is low since you have to provide ID and proof of address;
2FA is the only security measure available to users.
Quoine
Quoine is a financial services company, based in Indonesia that offers different products for its customer, bitcoin exchange included. The sub-platform called Qryptos is available for Indonesian traders, with fees ranging 0% to 0.15%.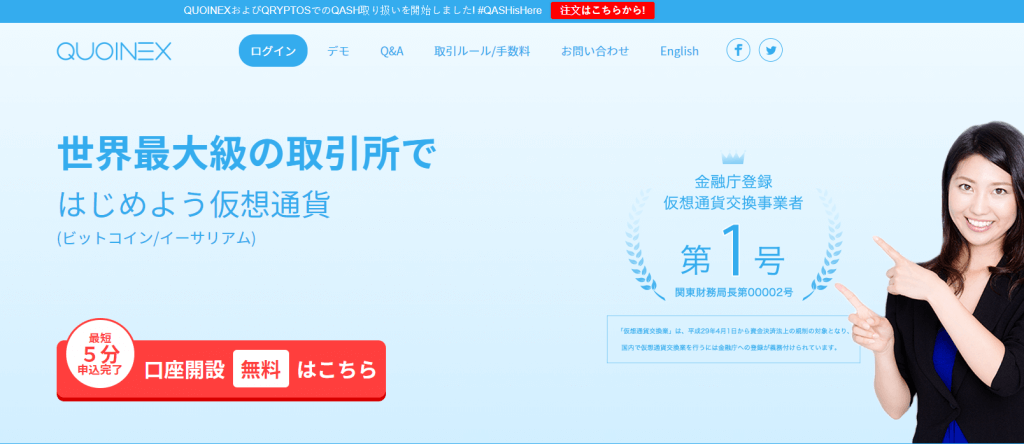 You are required to verify your account in order to trade cryptos at this platform, which is strictly crypto-to-crypto oriented.
Pros
very low expenses compared to industry;
large volumes available for trade.
Cons
no fiat currencies accepted for exchange;
only verified users can access the service.
Indonesian Bitcoin ATMs
Currently, you have only bone bitcoin ATM in Indonesia, located in Bali. The provider is Bitcoin.co.id and it allows users to purchase bitcoins instantly and without any sort of identity checks. The fees are higher than online purchase since you are supposed to pay the regular trade fees + 3% of the purchase value.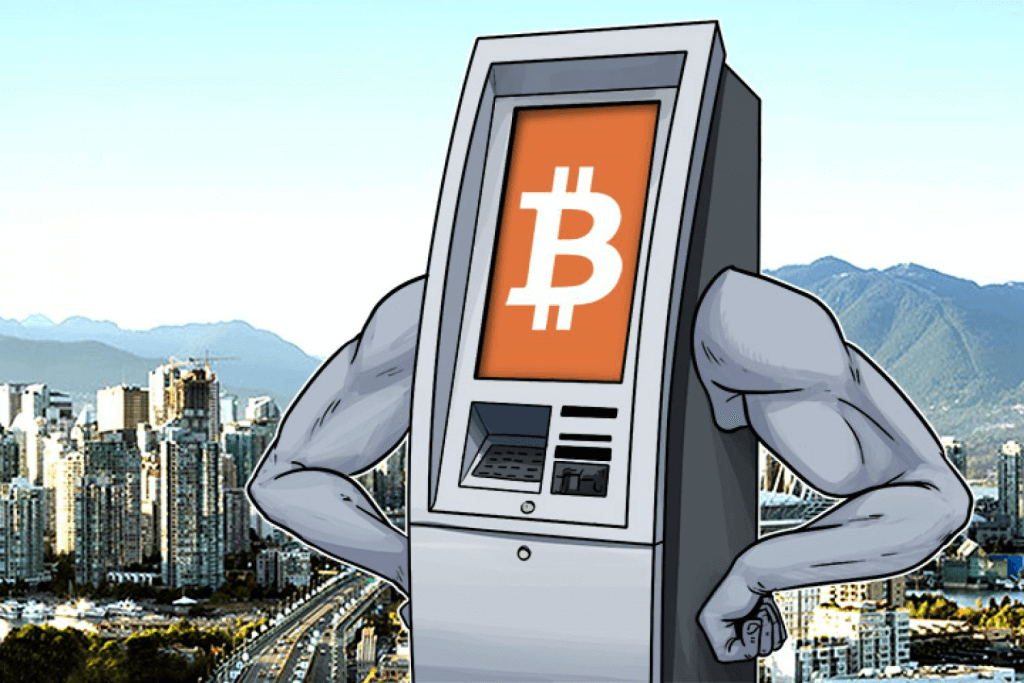 Another issue with this method is that service might not always be available, especially if machine malfunctions.
Pros
anonymous purchase through ATM;
instant access to bitcoins with IDR payments.
Cons
only one ATM available in Indonesia;
higher fees than other payment options.
How to Make the Right Choice?
Before you decide on the exchange, you should check out their histories and security features to be sure your assets would be kept safely. Hacking attempts have been numerous in the past, thus caution is advised.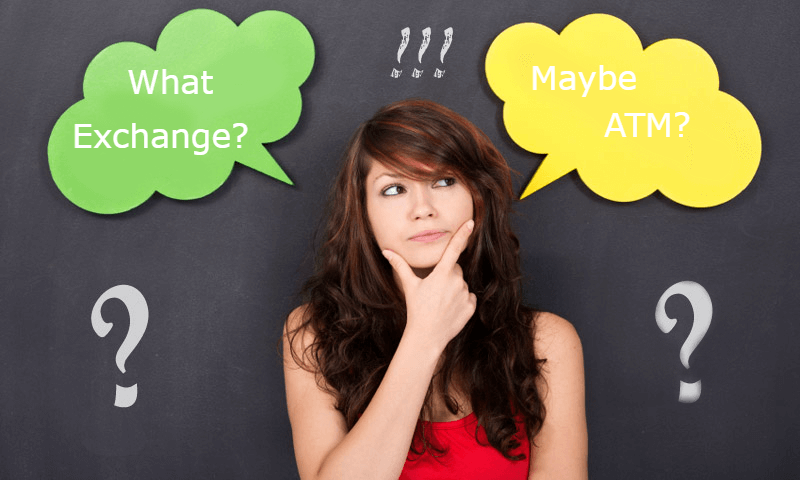 Next, you should seek out those platforms with the lowest fees and with payment methods that suit your needs. There are several companies that are based in Indonesia and that offer good liquidity with IDR accepted as a currency of trade.
FAQ
How to Sell Bitcoins in Indonesia?
Many exchanges mentioned here offer sell market as well. You can sell your coins in P2P markets, such as LocalBitcoins, #bitcoin-otc and Mycelium Local Trader or to regular exchanges, such as Bitcoin.co.id and Luno. You should be aware that selling coins would also come with costs of its own, thus it is important for you to calculate the price of the expenses before you post the order. In most cases, selling BTC is possible with the same method used for the purchase, usually a bank account transfer.
Can You Buy Bitcoin Anonymously in Indonesia?
It is quite possible to buy cryptocurrency anonymously in Indonesia. Platforms that offer such service can be P2P marketplaces (#bitcoin-otc, LocalBitcoins and Mycelium) and exchanges (ArtaBit, ShapeShift, Bitcoin.co.id and VirWoX). You can also head out to ATM and buy coins with complete privacy, though at a higher cost.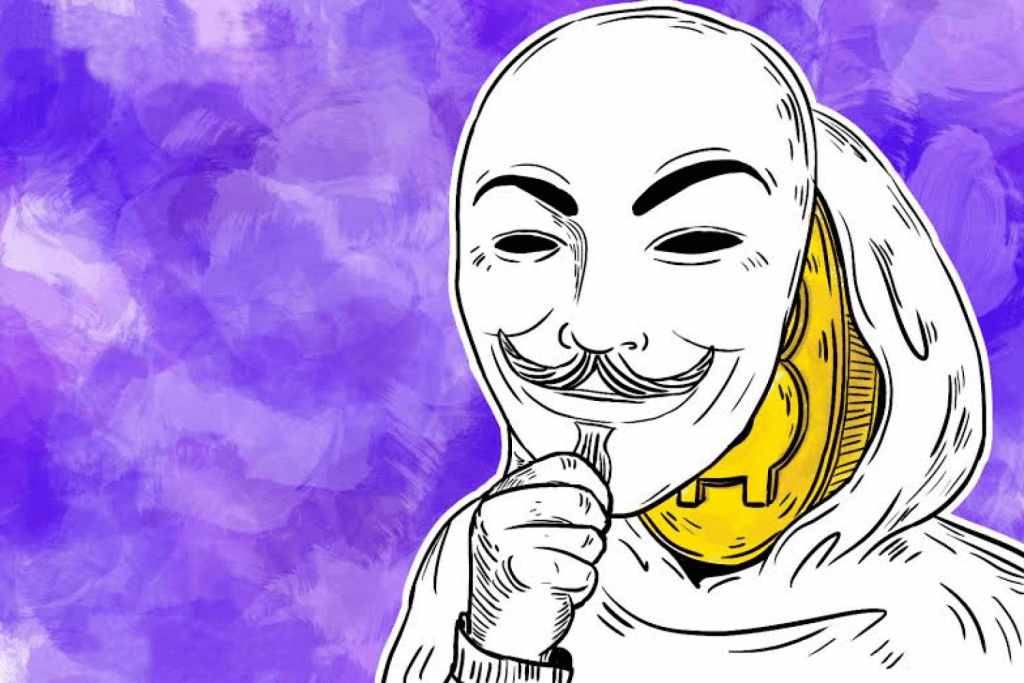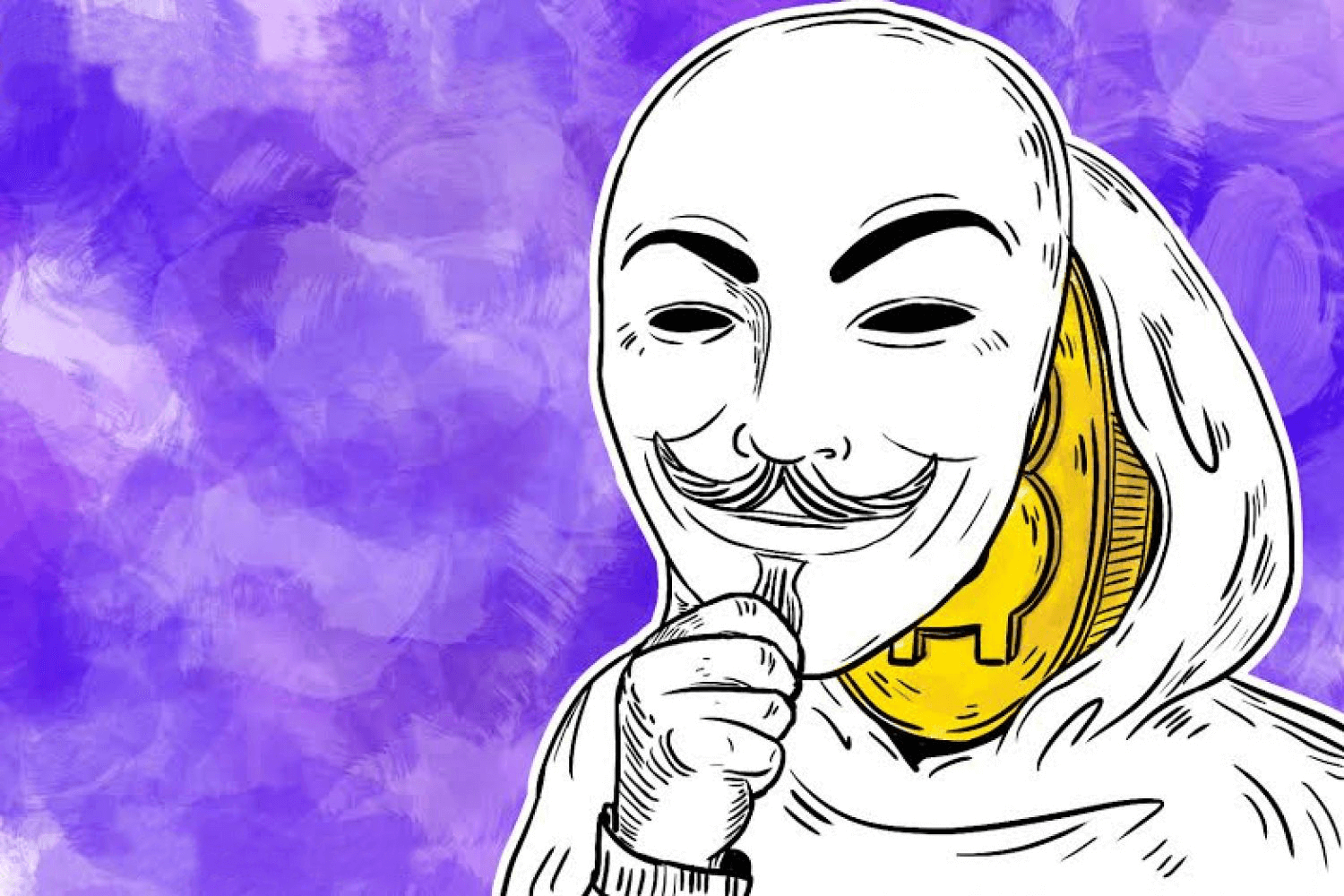 Do You Need to Pay Any Taxes?
As for now, you do not need to pay any sort of taxes for buying bitcoins in Indonesia. Businesses are finding a hard time operating due to the limitations and several bans announced by the government, but the taxes are expressed in the usual income tax for these organizations. Traders themselves do not have to pay any sort of costs outside of trade fees.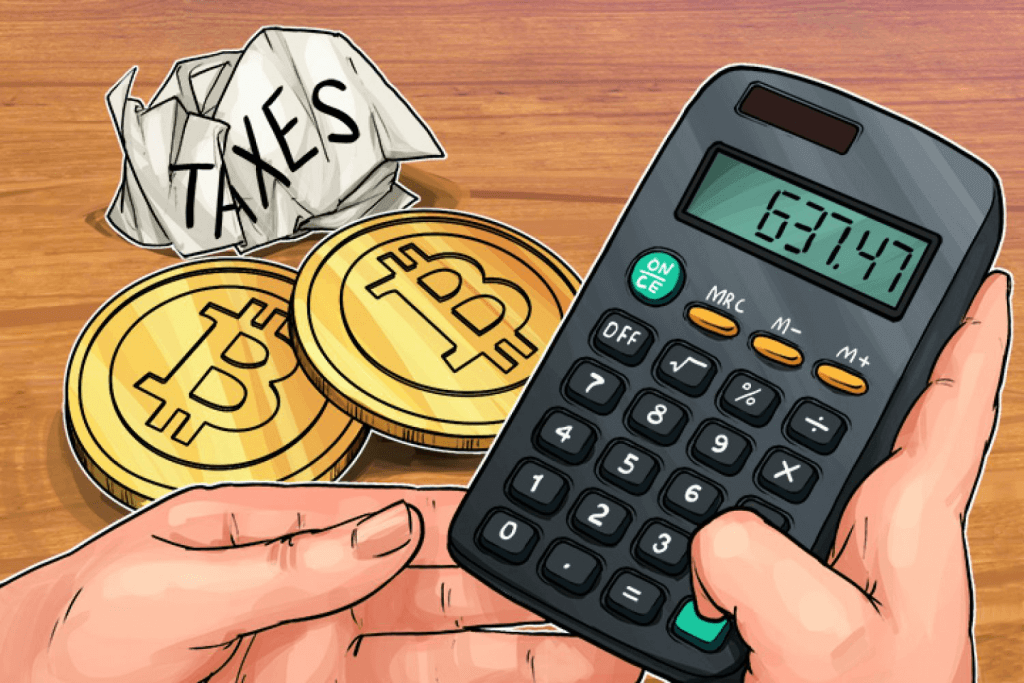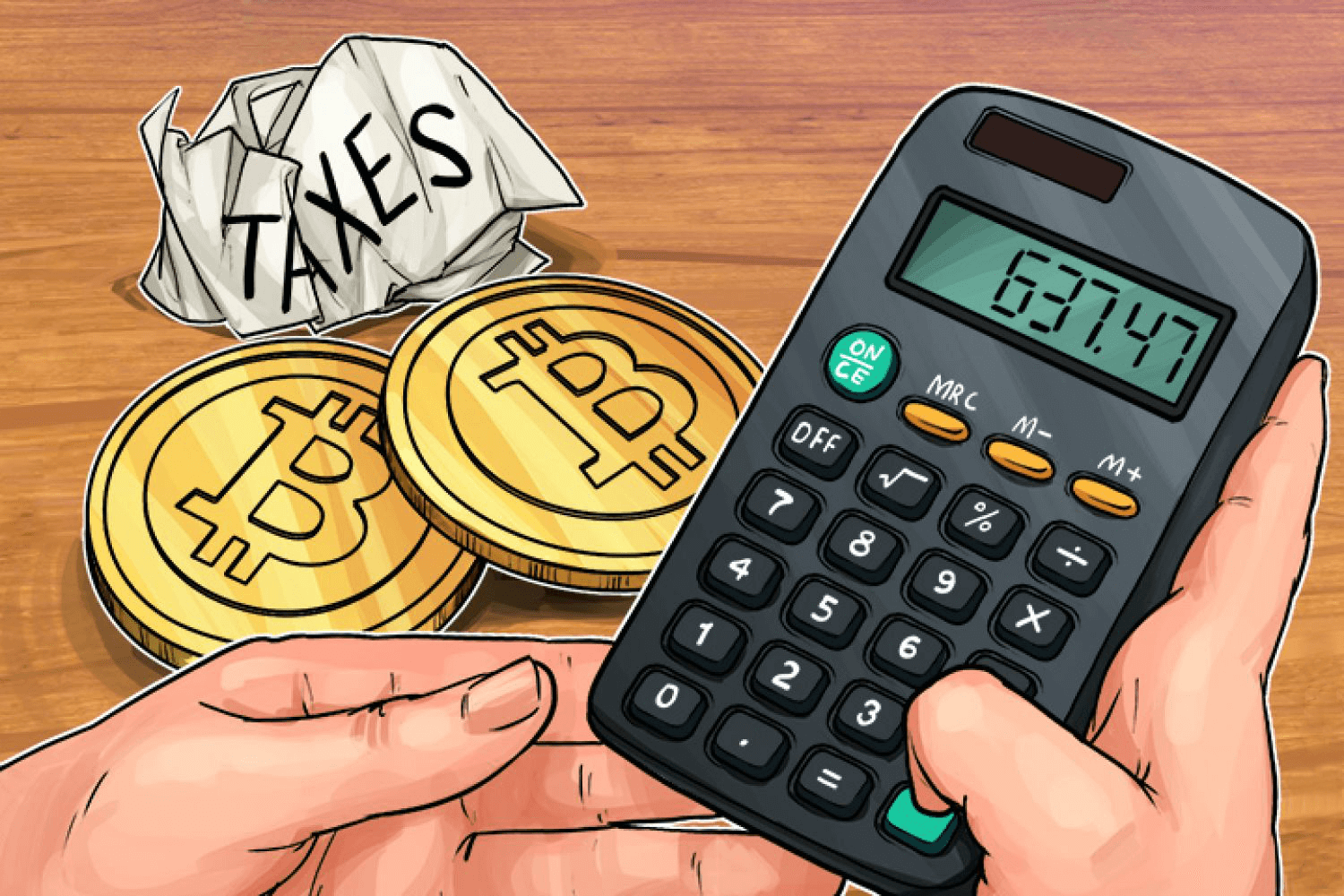 The Best Way to Store Bitcoins
We would recommend using hardware wallets over all other types of storage since these devices offer both online and offline services for their users. You have private keys generated offline while you can connect the HD device with online platforms and wallets as well. Products like Ledger Nano S, TREZOR and KeepKey offer private keys and secure place where hackers would find a hard time to reach.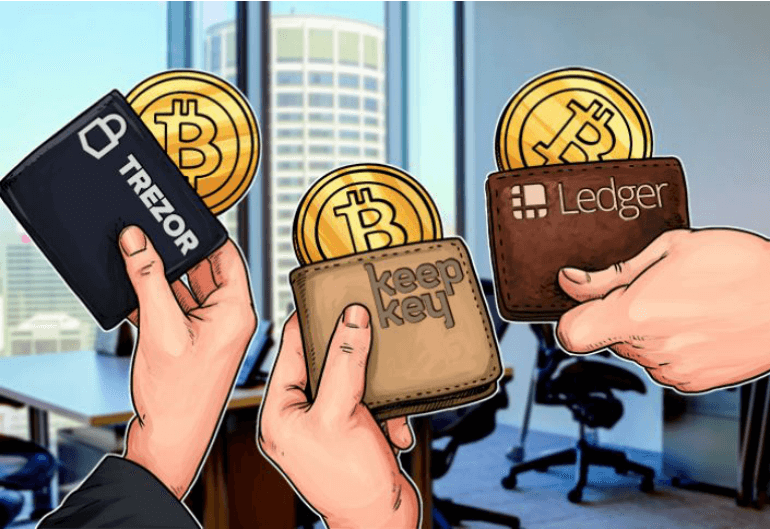 Should you have any inquiries regarding bitcoin trade in Indonesia, please feel free to contact our support department at BitcoinBestBuy.