With the popularity of bitcoins, the number of trading platforms is growing. In this quick guide we have collected only reliable information about eToro.

Summary: Buy BTC with eToro
Create and open an account at eToro social trading platform and verify your email.
Visit your dashboard page and click "Deposit Funds" button.
Choose a payment method, provide personal information and click "Submit".
You will be redirected to the payment page where you need to click "Continue".
Provide your payment details and click "Deposit" to finalize the process.
Go to "Trade Markets" and search crypto trade.
Choose BTC and then click "Buy" button to get cons.
Click "Withdraw Funds", provide the number of funds you wish to transfer out and click "Submit".
Bitcoin is a decentralized cryptocurrency which is used in purchasing products online and for trading purposes. Bitcoin was created by Satoshi Nakamoto whose identity is unknown even to this point. The cryptocurrency saw major growth in recent years and now has not only exchanges but trade platforms as well.

Thus, we have made a review on a famous social trading platform called eToro, which allows trading using bitcoins. And though commodities and other assets are mentioned, we focus our attention on the crypto coin, providing you with analysis of security, fees and other, trade-related, indicators. Although not exactly "for dummies", eToro does have features for beginners and we will show you tips and tricks on how to use trading marketplace.
What Is eToro?
eToro is an online exchange and trading platform that was founded in 2006, with headquarters located in Tel Aviv, Israel. It is a good starting point for beginners in terms of bitcoin trading since the platform offers both online exchange and trading services for its customers. In this marketplace, you can trade using a variety of assets, them being stocks, indices, fiat currencies, commodities and of course cryptocurrencies.

eToro is considered one of the platform's trading with the scheme of "Social Trading;" giving access to its users to copy and follow the footsteps of other successful traders to ensure growth and profit maximization on trades and transactions. eToro allows collection of patterns through your trading history in order to make them available for beginner users, providing them with an approachable trading environment.
Functions & Features
eToro offers an exchange medium for bitcoins, plus its investment platform, operating with a social investment scheme. eToro manages a trading community that supporting the options of trading with CFD (Contract For Difference) on a variety of assets, them being indices, stocks and currencies.
Stocks
eToro allows traders to trade in stocks, thus merging it as a currency trading platform and an investment platform as well. A stock is a share in a company, with its trading based on taking advantage of the supply and demand scheme of the market.

eToro allows trading in a wide range of stocks, based on industry or exchanges specialized in certain stocks. eToro trades in stocks such as in Facebook, Caterpillar, IBM, Snapchat, Instagram, Twitter, etc.
Indices
In trading, index is an indication to exhibit the value of a certain part of the stock market. Indexes, as evident by the name, provide a preliminary indicator for traders concerning a certain group of the stocks.

There are two different types of indexes available at eToro:
A global index: covers many regions worldwide, based on different criteria such as continents or countries sharing common political or economic grounds.
A national index: focusing on a certain country or nation.
Available Currencies
eToro trades using fiat currencies or cryptocurrencies; the range of currencies available to trade to and from include options such as Euros, USD, GBP, NZD (New Zealand Dollars), CAD, Japanese Yen, Swiss Francs, Australian Dollars, Hong Kong dollars, South African Rands, Russian Rubles, Yuans, and many others.

The web trader covers around an average of 47 currencies. Although the number of fiat currencies available to trade with is diverse and robust, withdrawing your money is limited to the only USD, limiting liquidation options. The sheer number of trading pairs available do provide necessary diversity. No matter if you live in America or France, there will always be a currency you are familiar with.
As for cryptocurrencies, apart from BTC, you also have Ethereum (ETH), Litecoin (LTC), Bitcoin Cash, Ripple, DASH, Ethereum Classic, XLM and NEO.
Commodities
Another set of assets that are available for you to trade with at eToro are commodities. eToro offers rich options to participate in value fluctuations of material commodities such as oil, gold, silver, copper, natural gas, and platinum.

This interesting feature allows a versatile trading market for the portion of traders who prefer to convert their currencies into a medium of long-term storage of value. It is advised in certain economies to follow such a procedure to counter expected inflation though it might backfire investors if they are unfamiliar with the market and its trends.
ETFs
Exchange traded funds are financial derivatives that are basically securities that can be correlated directly to a portfolio or to a particular index. ETFs are volatile and their rates change hourly and sometimes even on minute-basis, especially during peaks. eToro allows trading with over 50 different ETFs, including ACWI, BOND, CORN, EFA, EWJ, and GDX.

ETFs' main benefit lies in their liquidly as they can be easily sold compared to the commonly used financial derivatives, as their very nature is to track other highly interchangeable factors. Thus, its value is somewhat more stable than other assets found at eToro.
Copy Trades
Copy trading is based on the notion of "if someone else did it, I can do it". Copy trading is a service afforded by the leading traders in eToro's platform, in which they provide orders that they think are the most profitable at this point or would be in the near future. These actions and trading decisions will be automatically applied to your portfolio and available stock accordingly.

The idea is roughly relaying the success achieved by skilled traders to the social network following them. Thus, their ratings are crucial to determine which ones are the real thing to use.
Copy Funds
Copy funds can be seen as a continuation of copy-trading in many aspects. Copy funds are consisted of two important factors that make up the feature of eToro, them being:
top trader copy funds are funds that rely heavily on detecting the top performers and traders operating using eToro;
market copy funds select multiple CFD stocks under the stern application of on market strategy in trading.

Both methods rely on either copying the trading technique and strategies of certain users or successful strategies.
Research & Analysis
Another feature provided by the platform and one of the reasons it is becoming a steadfast force in the business of online exchanges is that they provide technical analysis. This tool is considered the core of eToro's operations which is a compliant analysis system that is backed up with mathematical and statistical indicators.

The ability to have an analysis tool in your hands for free is quite an important advantage that eToro possesses.
What Is eToro Trading Platform?
Apart from exchange services, eToro offers a trading platform where traders invest in many options to acquire profits. eToro gives you access to trade in cryptocurrencies, ETFs, and stocks online. Over 200,000,000 trades are currently active in the trading marketplace.
As mentioned before, eToro trades using copy trading, the methodology of copying successful and vibrant traders through "social trading." Allowing their users this technology can minimize trading time and assist novice traders in decision-making. eToro holds 78% of successful copy trades, pooling around 124,000,000 copy trades.
Trading Features
There is a multitude of trading features available and facilitated by eToro. Besides the copy trader feature, eToro provides open-book trading, web trading and can even operate using mobile trading through Android and iOS mobile apps. The platform also facilitates a simple and easy way using social copying tools that new users can take advantage of when dealing with stocks, ETFs, and various other commodities.

Additionally, eToro provides exchange services, meaning that bitcoins can be bought and exchanged for fiat currency USD. It is the only real money that can be used actually, with others posing merely as a speculation asset.
Non-Trading Features
Next, to trading features provided by eToro, there is another set of features that may not be quite adherent to the nature of trade and investment. The most important of them is the ability to communicate actively with other traders. eToro is positioning itself as a social trading platform, where investors can chat, discuss and analyze together various markets.
Thus, bitcoin enthusiast can provide useful advice for beginners or even financial experts who are yet to work with crypto coins. You also have eToro's own analysis of the market and news feeds that can be very helpful while you are trading.
With verification and sufficient deposit amounts, you can become a gold account member, with the title coming with many benefits.
Mobile Platform
You can trade through web platform using your PC or laptop. Moreover, eToro also supports mobile apps. You can access your account using the app on your mobile to check your stocks and current dashboard with ease.

Both types of smartphones, iPhone (Apple Store) and Android (Google Play) are supported by their respective stores. Apps are free to download at any point in time.
How Does eToro Work?
eToro works on two crucial branches: Copy trading and copy funding, relying heavily on its user base in order to provide assistance to traders as they plan and execute their orders. Values of the assets (cryptos as well) change in real time based on stock markets while bitcoin's value is based on exchanges.
The amount of profit that you can make depends on the cryptocurrency you wish to trade on and its risk score. The more risky asset is, the more money you can make and lose.

There is a major difference between CDFs and cryptocurrencies at eToro. When you are clicking "Buy" for gold trade, you do not actually purchase the item. You simply play with its value and hope to make a profit from fluctuations in the market. Digital coins are different, as you actually buy and hold ownership over them.
Payment Methods
In order to use various features eToro has to offer, as well as actually trade, funds need to be deposited into your account. Currently, you can only deposit or withdraw USD as the main currency while bitcoins (and other crypto tokens) will be available as well as the second half of the year 2018.

You can deposit funds into your account once created using a wide range of methods like PayPal, credits and debit cards, UnionPay, NETELLER, Skrill and Wire Transfers.
Supported Countries
Whilst eToro provided an online, open trading and exchange platform, it is still under regulation and jurisdictions of several financial regulators and legislative bodies. The following is a list of countries that are blocked from using eToro legally: Iran, North Korea, Syria, Cuba, Sudan, United States, Japan, Canada, Turkey, Albania and Serbia.
In the other hand, traders from various other regions can use eToro services without any issues.

Thus, if you happen to live outside of restricted areas, you can buy and sell positions at eToro, with examples presented below: Egypt, Philippines, South Africa, Malaysia, Mexico, Romania, UK, Israel, Indonesia, India, New Guinea, Singapore and many others.
Is eToro Available in US?
eToro does not provide services in the US, listing the country as unavailable for trading at its platform. The reason is simple, as each State has its own policies regarding financial markets and services, especially where cryptocurrencies are concerned. In the case of New York state, you have a Bit License that carries a certain cost which companies need to pay up for.

Thus, to avoid regulations and tax implications, services regarding trade are currently not available for American traders. The alternative in the USA instead can be a Bitfinex, which is also a crypto trading platform.
Regulations
eToro is a regulated entity, regulated and licensed by CySEC (Cyprus Securities and Exchange Commission), MiFID (Markets in Financial Instruments Directive, legislative body regulating the European Union) and FCA (Financial Conduct Authority, located in the United Kingdom.) By extension, customer and clients registering to eToro are subject to such regulations as well.
Is It Safe?
As mentioned in the previous section, the trading platform holds several licenses that regulate the business's operations. More importantly, eToro offers its services for a while now, since 2007 to be exact.

Whilst being located in Europe, if any issues concerning your finances and investment ensue, it will be relatively easy to pursue legal action. However, legal does not always mean "right." They do provide a high percentage of success on copy trades, still, there is a margin of error and risk on such trades and gains are not 100% guaranteed.
eToro Account Types
eToro provides a myriad of trading accounts on its website with each account type designed to accommodate certain needs according to the trader's background and/or trade preference. These accounts are free to open and maintain, them being Standard Trading Accounts, eToro Islamic Account, and eToro demo account.
Demo Account
Online trading can be confusing to newcomers and novices in the business of online trading and exchange. Thus, eToro provides the option of a demo account, also known as a "Virtual account". It allows you to get the hang of the website, gain experience and needed trading skills.

When you sign up the account, you will have the choice of using the 10,000 USD virtual money provided to your eToro's virtual account. All functions, features and tools are absolutely the same as with the real account.
Islamic/Swap-Free Account
A large portion of eToro online traders are located in the Middle East, hence the reason for eToro's Islamic Accounts. The account provides a limitation on commission payables and interest, adhering to Islamic ideologies concerning some trading methodologies.
The Islamic Account requires the customers and clients to proceed with a minimum of deposit of 1,000 dollars in order to activate the account.
Customer Service
eToro provides several support tools for you to use should you encounter any issues or simply have a question on how to trade using eToro's services. These tools are extensive FAQs, the guide designed to visually explain all parts of the platform, blog posts, direct email contact and ticket system.

More importantly, you have a community of traders that have been in the game for a while now. You can always come out with questions, regarding both the trading strategies and possible bugs to get answers you need.
Special Offers
Exchanges provide discounts to attract traders who are waiting for this extra allure to proceed with a transaction. eToro occasionally sponsors offers and deals on trades, such as a $20 coupon promotion code and the $100 bonus funds for traders who open a real account. As for the demo, once you create an account you receive $100,000 in virtual cash.

eToro gives you the option to trade in this virtual cash with real $50. After receiving this amount, you will receive another $50 for free.
Fees of eToro Investment Network
eToro implements two sets of fees, them being trading and withdrawal expenses. There are no deposit fees to speak of, though you should account for your bank/platform expenses when funding your eToro account.
Trading Fees
eToro works according to its own fees structure. The page concerning expenses shows different trading fees, organized in the spread, buy and sell costs according to the instrument and time when the order is released, as you can see in the picture below.

You should take into account these expenses beforehand, as to properly plan your activities. You also have trade and withdrawal fees, both of which are explained in detail in following sections. As for the overnight or weekend periods, there are no additional costs regarding cryptocurrency trading.
Withdrawal Fees
eToro allows you to withdraw your money using credit cards, bank transfers, wire transfers, or PayPal with minimal charges. The service lead time of delivering your money to these can reach the maximum of 5 working days.
No matter the chosen method, the minimum withdrawal amount is $50 with a fixed fee of $25, which can suit quite well traders that have large balances in their accounts. Cryptos are yet to be made available for deposit/withdrawals.
How to Use eToro to Buy Bitcoin: Beginners Guide
In this short tutorial, we will show you how to open an account at eToro, fund your balance and transfer/withdraw money through step-by-step guides.
Open an Account
To start the process, head over the eToro's homepage and click "Join Now" button. You will be directed towards registration form page, where you should provide your first & last name, email address, password and phone number.

You need to verify both your email and phone number in order to successfully complete the process. Simply provide pin code you have received on your phone and click the link sent to your email address to finalize your account at eToro.
How to Add Funds to eToro Account?
At your dashboard page, click the button "Deposit" located at the bottom of the page as shown below.

You will reach a page containing deposit form, where you should provide the amount you wish to fund your account with, as well as payment method. You are expected to also provide payment method details. Credit cards, for example, require cardholder's name, card's number and CVV code and date of expiry.
As the last step, click submit and follow instructions if there are any to complete your payment, depending on the chosen method of deposit.
How to Transfer and Withdraw Money?
In case you have gathered a substantial amount of money on eToro's account, go back to the dashboard page and click "Withdraw Funds."

You will have the option of entering the amount you want to withdraw in USD.

As a second step, choose what you wish to withdraw, assets, profits or your entire balance.
Next, choose the method of transfer, which is the same as for the deposit. Click submit and check your bank/PayPal/Skrill's account balance to see if transfer went through.
eToro: Scam or Legit?
As buying bitcoins requires a great amount of research and risk, we have to ask this question for you: is eToro legit or scam? As an entity undergoing numerous regulations imposed by reputable legislative bodies, it surely provides an immense amount of security on trading and as an online exchange platform.
As for the company itself, it is a legitimate platform to work with and not a scam. After all, they have been in the industry since 2006. Thus, we do not consider the site to be a fake or a fraud.
eToro FAQ
Is eToro Regulated?
eToro is regulated by three European legislative entities, CySEC (Cyprus Securities and Exchange Commission), MiFID (Markets in Financial Instruments Directive – legislative body regulating the European Union) and FCA (Financial Conduct Authority – the United Kingdom).
It is thus important to note that issues you face on this platform can take a form of a court case if you feel your interest have been damaged or business conducted an unfair practice. It definitely does help if you can see a face in the courtroom should problems arise. You should read terms and conditions nevertheless to know what you are getting into.
What Is eToro OpenBook?
As eToro is a social trading platform, it allows matching, compiling, and comparing multiple results from numerous users in order to determine the most successful formula. Normally, when you partake in eToro's social trading network, your trading options, flows, and choices are collected automatically. Every trading action, opening or closing is tracked and compared in relevance to trading openbook record.

You have the option to follow without a question, meaning that you can follow every move a leader proceeds with, no matter the risks if you perceive this as the best course of action. Sometimes in trading, you can spare some money to lose.
You can even view them as partners, should you wish to make a personal contact. Such partnership can carry many benefits, as you might get periodic modifications of your orders. You should be aware that you might need to pay commissions to these leaders if their tools prove to be profitable for you.
Can You Make Money on eToro?
The answer to the question of whether you can make money on eToro is yes, provided you know when to follow the leader or take a step back and calculate your choices. Consider the platform as a chess game, with many openings, act bluntly just to open up spaces for the most critical pieces in the back line. Planning crucial here, as market trends can be analyzed and their movement predicted in short term.

Also, you need to assess a leader to follow, whether you are willing to go with their risk indicator and how stable their strategies are. However, if you assess your choices well, you can access substantial revenues, especially on bitcoin trade.
Is eToro Worth It?
If you are a beginner who is looking for a jumpstart in an online trading career, eToro can be quite the start at. Most of the novice traders struggle with finding their center: how do they invest their capital? Which currency to stick to? Is bitcoin's value showing promise to increase compared to USD, or more against CAD?
Such questions and tribulations can be eliminated when new traders follow a trade leader or a promising index and at least if they did not achieve great success, they can minimize their loss or at least the risk of it, thereof. In the end, even with a loss, beginners learn quickly the ropes, in a controlled environment.

eToro can help novice, intermediate and even seasoned trader, in managing a solid portfolio. Thus, we consider trading at eToro worth of try.
How to Close My Account?
If you consider retiring from online trading or from eToro in particular, you would feel inclined to delete your account from the exchange. In order to close the account, you would need to empty your balance and revoke your positions on stocks or currencies.

Next, contact their customer support and choose the query "Close my account" and wait until you receive a response and affirmative answer for the department to do it for you.
What Is eToro Leverage?
To start off, we first need to answer a question: what is leverage. Leverage is a form of lending or borrowing from the perspective of the trader, as the broker and trader consider maximizing their profits. Sometimes, the broker can deem an opportunity quite lucrative that they proceed to lend their money in order to achieve this goal, at a sum that is a ratio of the amount of the money traded. The gains and losses are leveraged alike in this case.

eToro leverages range from 1:2 to 1:400, providing you with quite large borrowed volume to work with. Clearly, higher the leverage, bigger risks are involved that can lead towards you losing all your funds if the market was not investigated properly.
Pros and Cons
Pros
a solid starting ground through copy mechanism;
verification through scanned ID is not required form users;
services are available globally;
possibility to use sophisticated charts and analysis tools;
large leverage rates available.
Cons
limited options to clear your account;
leaders' profiles can be misleading;
weekends are not available for trade.
Sites Like eToro
eToro is not the only site dwelling on the social trading scheme as there are other sites that are similar in structure and trade methodology. We compiled a number of reviews on these trading platforms that you should check out, sites like CEX.IO, Mycelium and Kraken.
Review of CEX.IO
CEX.IO used to be a cloud mining provider. CEX.IO trades with BTC, offering money in currencies like USD, EUR, GBP, and RUB. CEX.IO supports many payment options and currencies. CEX.IO is one of the exchanges that provide the options of trading with many currencies. Also, it supports a wide range and variety of payment methods.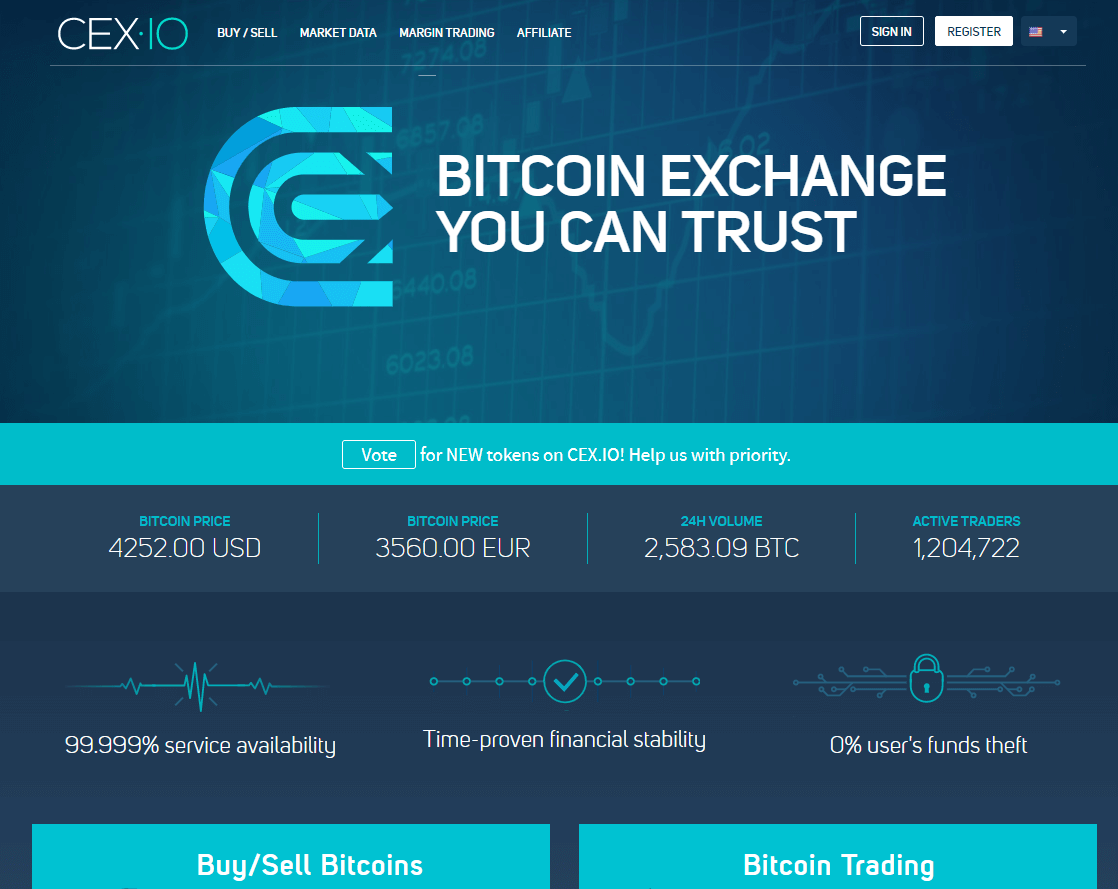 You can check our detailed review of the exchanges and in-depth analysis of its inceptions, structure, pros and cons, and FAQs regarding how it works.
Read More About Mycelium Local Trader
Mycelium Local Trader operates as if it is an Uber for trading in bitcoins, with you setting your own price for the cryptocurrency. Mycelium helps you to find local bitcoin sellers and meet up with them in person to buy BTC and other cryptocurrencies from them, making it more prompt to work with crypto wallet in this case.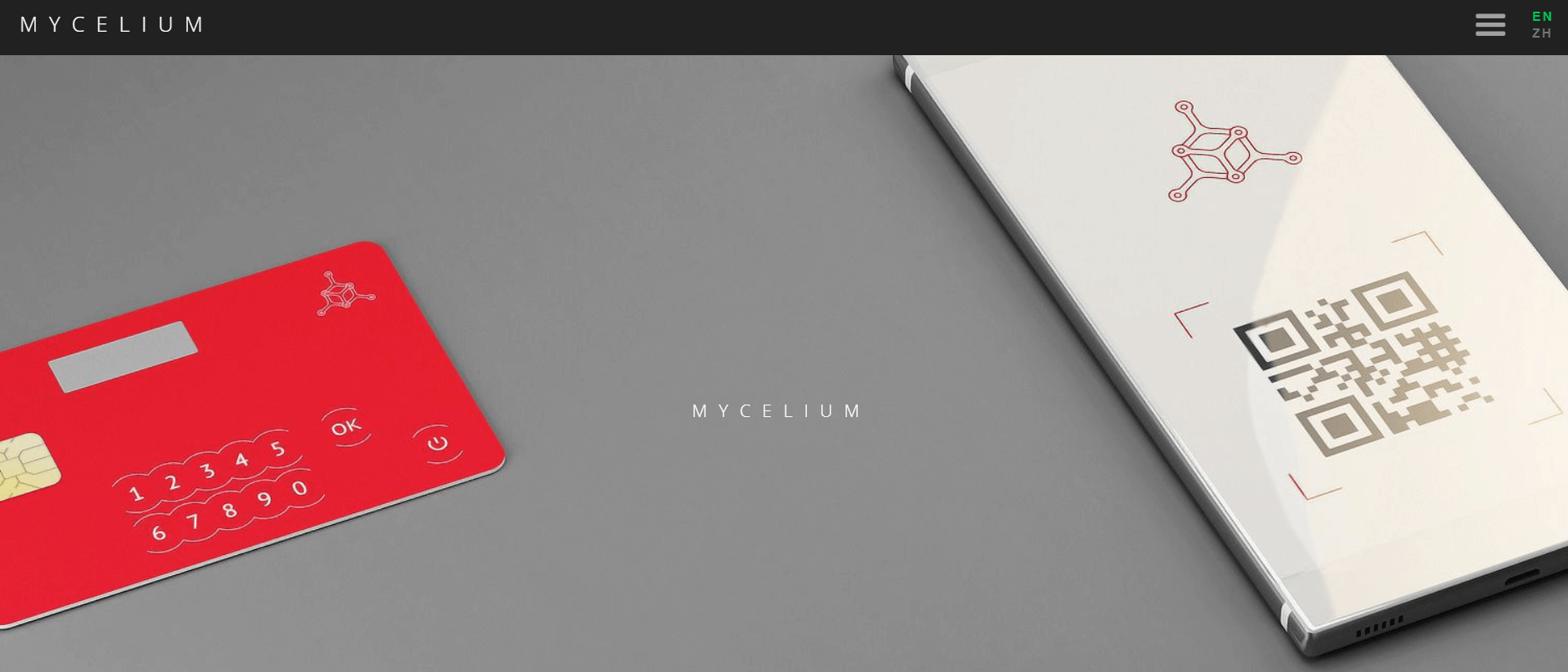 These sellers act as competitors to each other, providing you with the best possible price in the market.
This unique model takes advantage of areas that are highly populated in bitcoins traders. It is one of the user-friendly exchanges in terms of interface. You can check our detailed and in-depth analysis and review of Mycelium Local trader.
Kraken Exchange – See Details
Kraken is one of the well-established names in online exchange and trading platforms in Europe; Kraken's exchange is based on daily trading volume. Kraken possesses quite the solid reputation and offers a safe trading environment. One of its crippling downsides is that it is not that much user-friendly compared to other exchanges.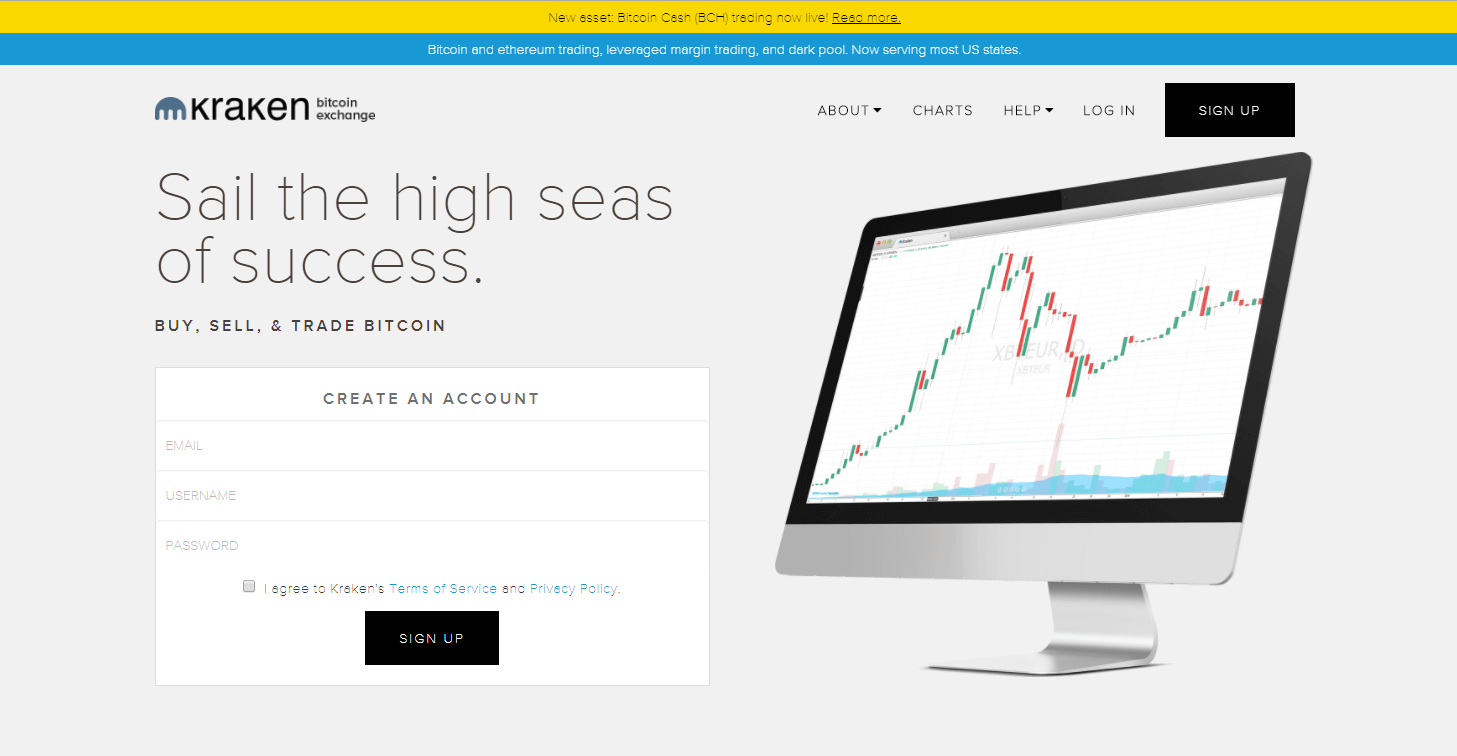 You can check our informative analysis and review of Kraken's pros and cons, methods of payments and their availability, as well as features and markets supported by the online trading platform.
We at BitcoinBestBuy are here to answer any inquiries about this article, especially if we have omitted important information in this guide about eToro.