In this article you'll find detailed information about one of the most famous, popular and reputable cryptocurrency exchanges. Go on reading to get the full review of Indacoin exchange.
Summary: Get Bitcoins with Indacoin
Register an account at Indacoin for free and verify your email address.
Click "Buy Bitcoin" button, located at the top-left corner of the homepage.
Fill out the purchase form with information regarding your credit card, contact details and amount of coins.
You can either choose to receive BTC on your external wallet or open up Indacoin wallet balance.
Once transferred, check your BTC balance to ensure you have gotten the right amount.
Cryptocurrency industry saw many turbulent times but nothing like past few months. Bitcoin's price went up and down in such large value that it shook the market and other cryptos as well. Thus, it is important to choose the reliable source of BTC trading, one that can offer you good liquidity with competitive fee structure.

Hence, this review about Indacoin, a crypto exchange that offers BTC for sale. Stay put as we walk you through platform's security functions, payment methods available, fee structure and verification requirements. We also provide pros & cons, purchaser step-by-step guide and comparative analysis with similar exchanges.
What Is Indacoin?
Indacoin is a fiat-to-crypto exchange that started with operations in 2014 and is working to become leading UK cryptocurrency trading service provider. Its headquarters are based in London, with the current CEO being Stanislav Kosorukov. The exchange offers over 50 cryptocurrencies for trade, with the instant option available for only a few, them being bitcoin, Ethereum, Ripple, Litecoin and Bitcoin Cash.

The sheer number of coins that you can purchase with fiat money is what sets Indacoin from many of its competitors. As for the fiat currencies, you can use USD, EUR and RUB to get cryptos you need. Mobile apps are supported by the platform, with both Android and iOS users supported through their respective stores, Google Play and App Store.

Payment Ways
Indacoin is very similar to Coinmama exchange because it also offers credit or debit cards only as payment methods. The platform employs instant transactions through the bank cards though only with those that are protected with 3D technology.

Take into account that credit or debit cards are the only available options at Indacoin, while bank transfers and cash purchases are not accepted at this point. Available fiat currencies, as mentioned before, that you can use to get coins are USD, EUR and RUB. Although exchange is based in the UK, interestingly enough, it does not offer GBP purchases.
As for the fees, Indacoin does not show them transparently but are rather hidden behind the price of the coin you are purchasing. Without the clear view, transaction fees became part of the exchange rate.
Does Indacoin Support My Country?
Indacoin, due to the very soft KYC and AML policies, operates with traders coming from over 100 countries. Thus, the exchange is available for almost all regions in the world, putting it on par with exchanges like CEX.IO and Bitfinex.

The only real limitations are set by countries that have banned cryptocurrencies and those are Algeria, Bolivia, Ecuador and Nepal. The number might grow in the future due to the speculations in different governments, so keep your eyes open for news in your country.
Reliability and Security
So far, Indacoin has proven to be a reliable partner for its customers though purchase amounts are strictly controlled. The security is achieved through the direct transfer of coins to your external wallets, though you still have an option to use Indacoin's stashing services.
As for the trading marketplace, you have standard two-factor authentication (2FA), notification system and login IP address history. Nothing much to take special notice of but also adequate since your BTCs can be transferred to your address directly anyways.

Support & Availability
Unlike many exchanges out there in the crypto industry, Indacoin implemented live chat as a support function. This tool can make a major difference between platforms in terms of reliability and availability of support. Due to the instant and direct connecting with company's representative, you can check out the status of your payment, solve issues and ask quick questions that are trade-related.

Apart from living chat, you also have extensive FAQ page and email of the support department that acts as a ticket system.
Buying Limits
When buying bitcoins at Indacoin, you are limited to $200 for the first purchase while the second transaction carries a limit of $400. You need to wait for 4 days to get that second limit and additional 7 for $500. After additional two weeks, your 4th purchase would be limited to $2.000 for that particular transaction. Finally, after fifth BTC transfer, you get rid of any sort of limitations on your purchases.

How to Buy Bitcoin on Indacoin?
You have two ways to get coins from Indacoin, one being through their trade marketplace and other through direct purchase page. We sue the other one, as it is an instant way to get bitcoins from the exchange. You start with the amount of coins you wish to purchase and whether you want to open up Indacoin wallet or use your own to receive BTC. Once chosen, click "Next" and proceed to payment details.

Here, you are expected to provide a credit card that is supported by 3D security. Make sure you use a credit card with the same fiat currency you have chosen at first step to avoid additional costs.

Now, you simply provide your name and phone number to get the 3D code on your phone. Verify it and proceed towards payout stage.
It takes up to 3 minutes for the transaction to take place. If you have chosen Indacoin wallet, you will have BTC already transferred there. If not, you should wait for up to an hour to see them deposited. If the process takes more than 3 minutes, it means your transaction has been rejected and you should use a different card.
Add Funds to My Account
Although you cannot deposit fiat money directly into your account, cryptocurrencies, on the other hand, you can. You need to register an account at Indacoin's trade market and then click "Send" or "Request" button to generate wallet address.

Choose "Cryptocurrency" and click "Generate New Address" to get the code, which you will use to transfer bitcoins, Litecoin and Ethereum to. Once done, you can now sell these coins for either USD or EUR in the page "Buy/Sell", with funds being transferred directly to your credit card.

Indacoin vs Other Exchanges
Although having several advantages, Indacoin does have some weaknesses when compared to other exchanges. Thus, it is important to benchmark its services with other, similar platforms. We made a small analysis section regarding two popular choices when it comes to bitcoin purchase. These exchanges are Coinmama and Paxful and they should be compared with Indacoin in terms of verification requirements, fees, available payment methods and regional coverage.
Comparison with Coinmama
Coinmama exchange is very similar to Indacoin in many aspects. They both accept credit cards, though Coinmama does not work with a Neosurf coupon but with bank cards only. Both accept payments from traders originating around the world, with no real restrictions made apart from regions that have banned bitcoin.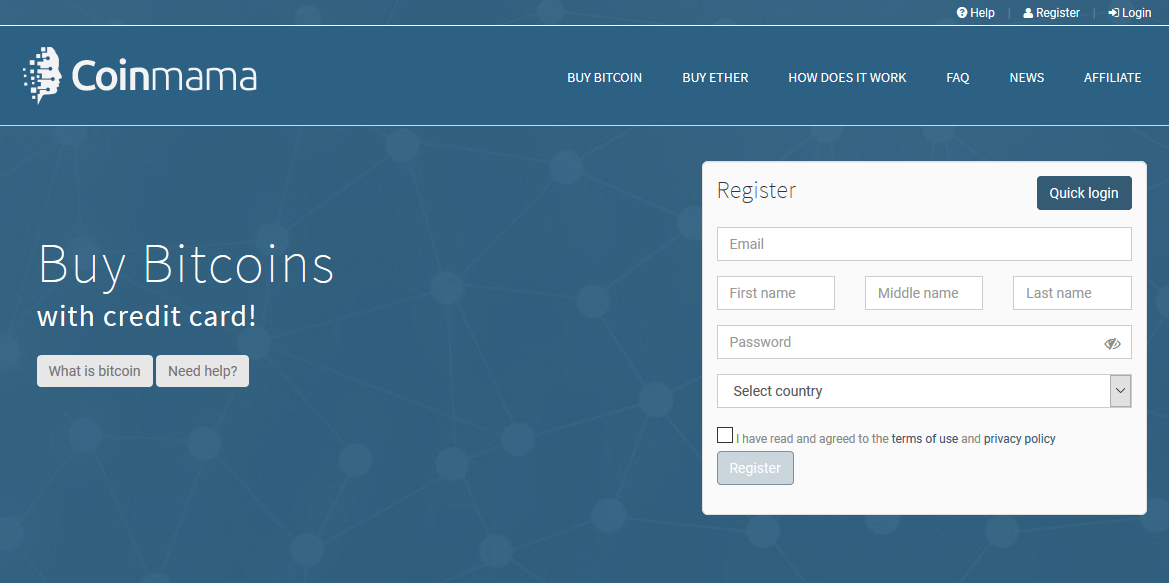 Fees are shown at Coinmama, unlike with Indacoin, standing at 5% of each purchase you make. Another important distinction lies in the fact that Coinmama requires verification of your identity through scanned ID while Indacoin allows unverified users to get BTCs through credit cards.
Diferences of Paxful & Indacoin
Paxful is a little bit different form Indacoin in the aspect of who sells bitcoins to you as a buyer. The platform is a peer-to-peer (P2P) marketplace where traders like you post ads and buy/sell coins between each other. More importantly, the marketplace's bitcoin rate is different from one ad to another, while Indacoin has its own price set according to its own analysis.

You have 1% fee for trades that sellers pay at Paxful while verification is not needed in order to do bitcoin transactions. Paxful, much like Indacoin, operates around the world, with the only real limitation being a number of sellers from specific countries.
FAQ
Does Indacoin Accept Credit Card?
Indacoin's main payment method is credit or debit card and anyone with it can purchase bitcoins. Accepted fiat currencies are USD, EUR and RUB while fees are not shown transparently. Thus, transactions at Indacoin are instantaneous as it takes up to 3 minutes for the transfer to be confirmed.

You can also purchase coins with credit cards expressed in other currencies but you should then take into consideration exchange rate as well, which can add more costs to your transactions.
Is Indacoin Legitimate?
Indacoin is a registered company, with its headquarters located in London, UK. It has been operating since 2014 and has so far conducted its operations without large incidents from the organization's side. Coins are also sent directly to your wallet, which is a neat funciuton to have. It increases security of your assets, especially since Indacoin is a legitimate company.

That is why we deem Indacoin as a safe platform to work with when it comes to cryptocurrency trade and not a scam.
Can I Buy BTC Anonymously on Indacoin?
Indacoin does not require any sort of verification of your identity when buying bitcoins. All you have to provide is your credit card details, phone number and email, all which are easily verified. Scanned ID or proof of address or even personal information forms are not required by the company.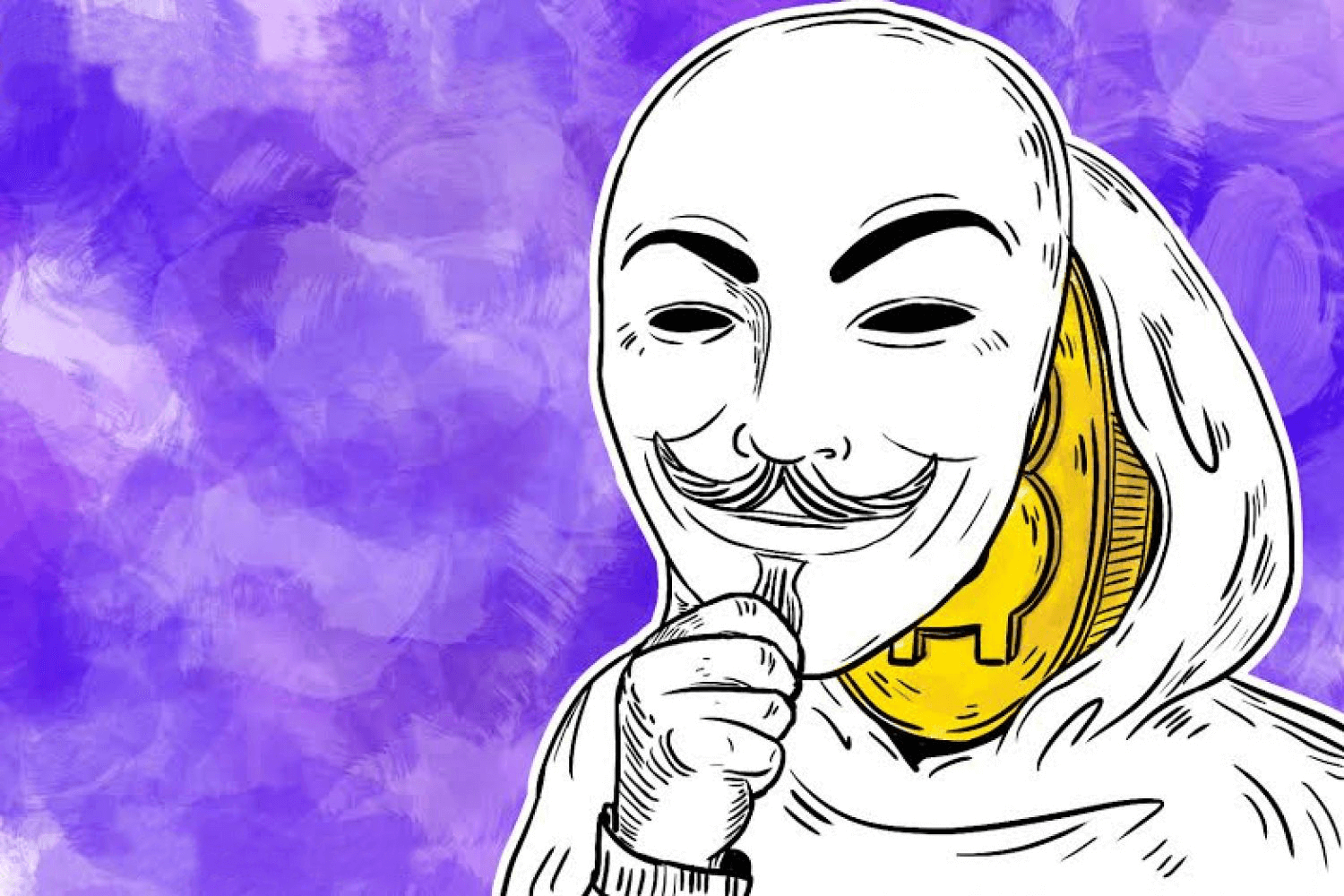 How to Withdraw My Bitcoins?
You can choose an option to open up Indacoin bitcoin wallet on the platform. When purchasing, at the first step, click button starting with "I want to create…on Indacoin" as to automatically generate an address at the exchange.
Once you have been credited with coins, you can withdraw them by clicking "Send/Request" button on the dashboard page and then "Send". You will get a form for fill-out, where you should insert your address code. Then, simply click "Withdraw" and wait for up to a day for coins to be transferred to your external wallet.

Benefits and Drawbacks
Pros
personal documents are not required while purchasing BTC at the exchange;
credit card purchases are conducted within 3 minutes;
most of the countries are covered by the exchange;
BTC can be sent directly to your external wallet;
several fiat currencies available (USD, EUR and RUB).
Cons
fees are hidden behind the bitcoin's price and not shown transparently;
first two months carry purchase limitations;
bank transfer not available as purchase method.
Indacoin Alternatives
Apart from Indacoin, there are numerous other platforms for you to check out. We made reviews for a number of them including Coinbase, VirWox and Gemini.
Read About Coinbase
Being one of the largest USD to BTC trade platforms, Coinbase delivers cryptos with the help of credit cards and bank transfers. Read our tutorial about the exchange as we list out its fees, payment methods, supported countries, verification requirements and much more.

VirWox BTC Exchange: See Details
VirWox is one of those rare websites where you can buy bitcoins with the help of PayPal. That is why we made an article about the exchange. Head over to our VirWox article, as we construct pros and cons which can be benchmarked against other crypto companies.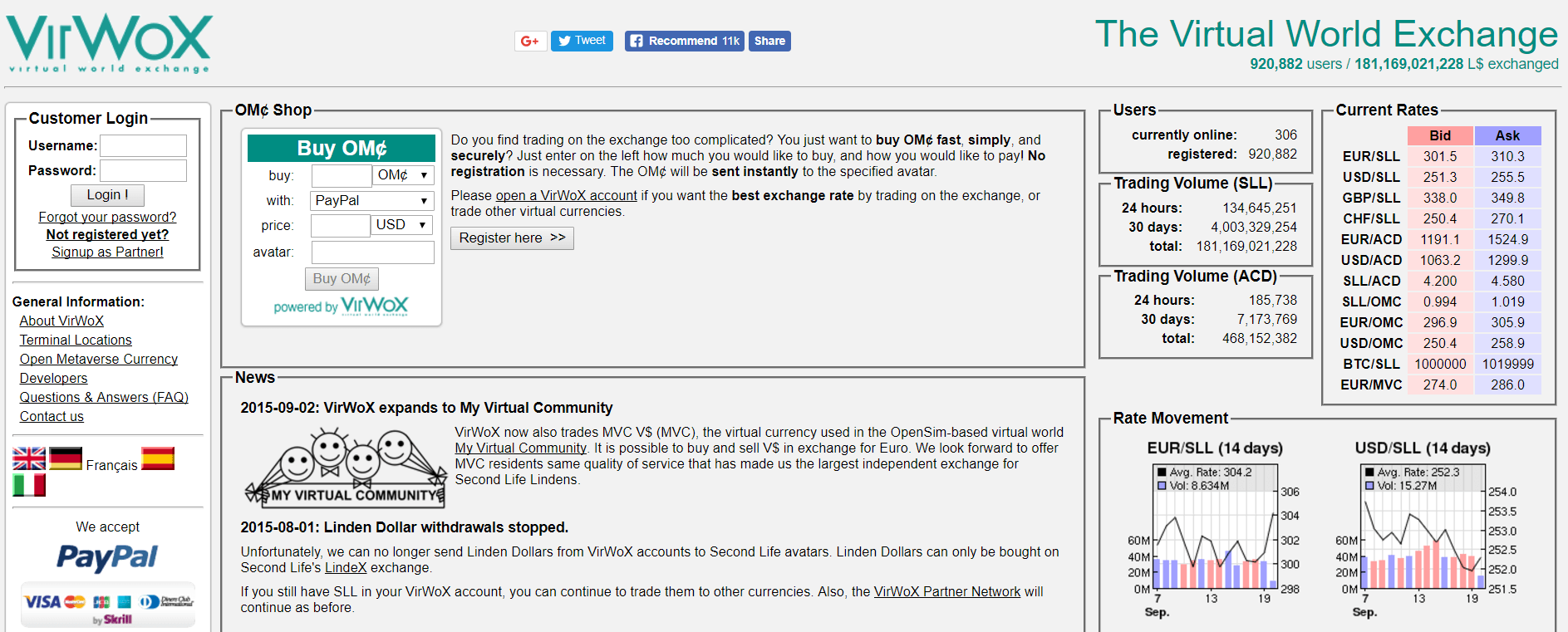 Find Out More About Gemini
If you are looking for a larger volume of bitcoins to purchase, Gemini would be a good starting point. Be sure to check out our guide about the exchange, as we list out its trade features and functions available to you.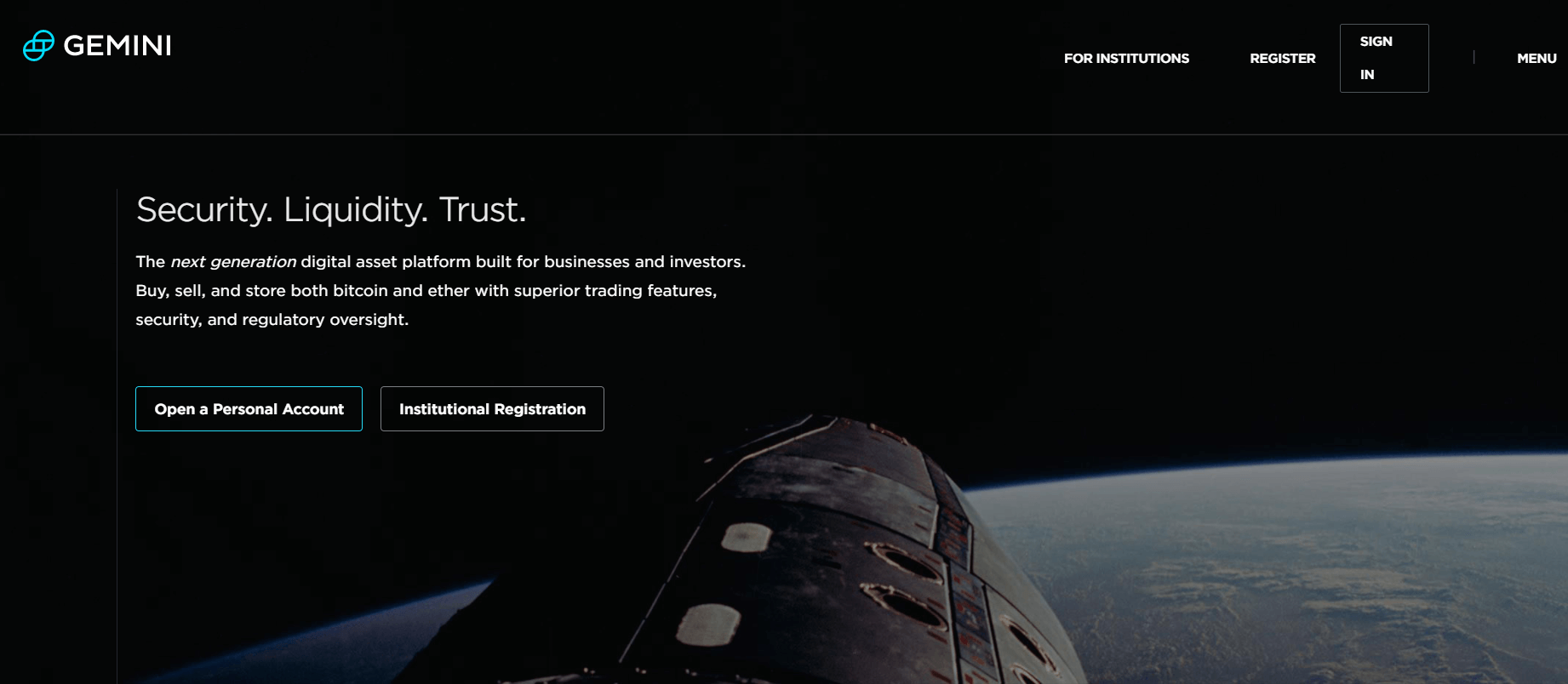 You should contact us at BitcoinBestBuy if this article omitted some of the information you were looking for concerning Indacoin.