Cryptocurrency, a word that can instill an intriguing curiosity and a tempting allure, especially now since the industry has grown so much in recent period. Cryptocurrency is a digital asset, a financial derivative and a tool of exchange for online trade. In this guide, we will specifically focus on one currency, bitcoin and how to purchase it if you happen to live in Brazil.
Summary: Guide to Buy BTC in Brazil
Create an account at the chosen exchange (in our case LocalBitcoins) and verify your email.
Go to your account profile and complete verification process to increase your trust score (optional).
Click "Quick Buy" and choose Brazil for the country, as well as desired payment method.
Analyze available offers and choose the best suiting one at that moment by clicking the button "Buy".
Go through the trade requirements posted by the seller and initiate communication by clicking "Send Trade Request".
Follow seller's instructions until you have transferred money and received coins in your wallet's address.
Trading in bitcoin has become so popular that there is a growing demand for information about it in different countries.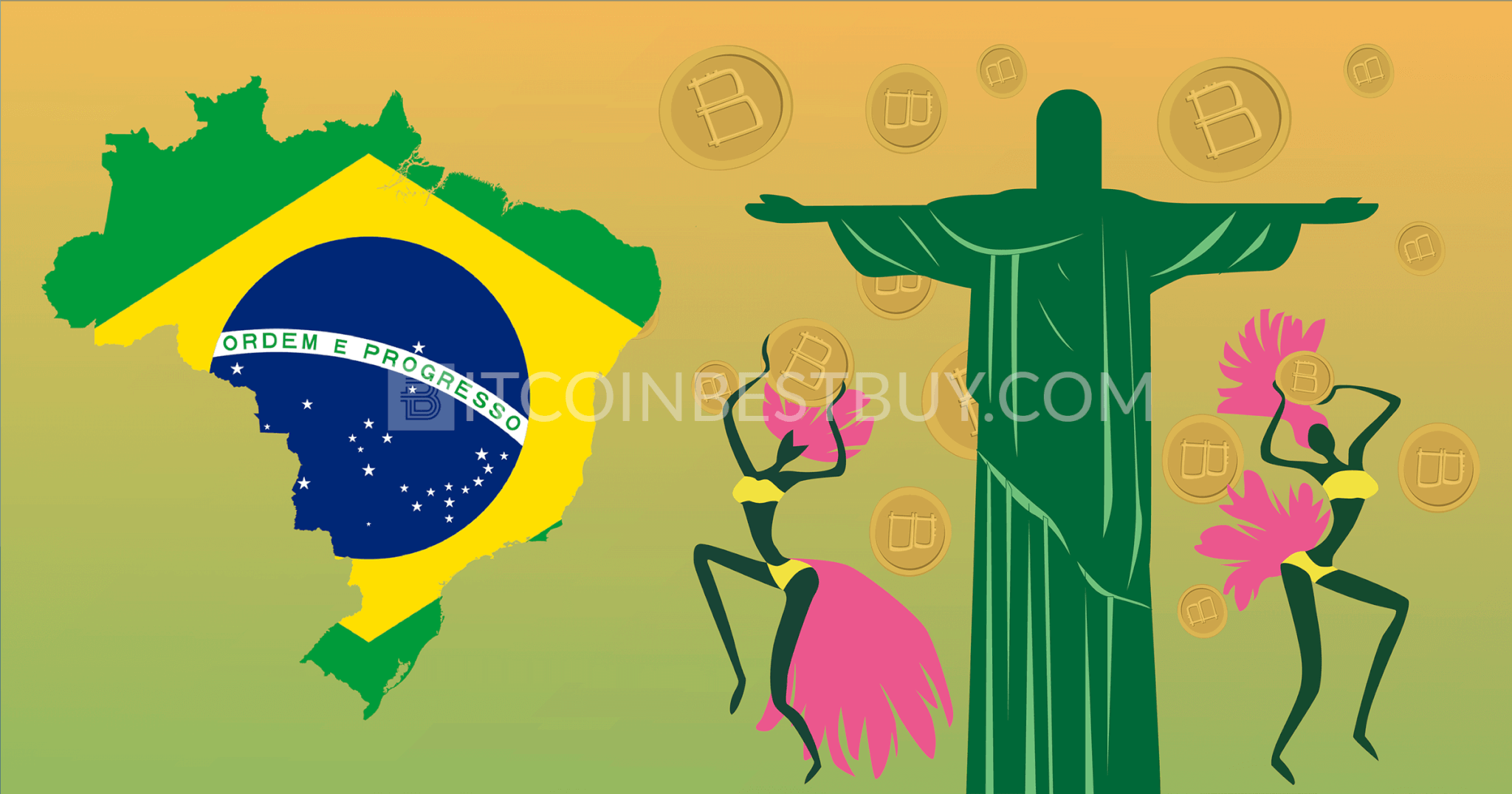 We will discuss the exchange platforms in which you can buy or sell bitcoin in Brazil as a promising new market. We review these exchanges in terms of fees, verification requirements, payment methods available and security features.
Payment Options in Brazil
Bitcoin is an interesting and versatile currency: you can purchase bitcoin via bank transfers, debit or credit cards, cash deposits, or forms of e-payment (PayPal, Skrill and Payoneer.) All of these are actually available for Brazilian investors though each comes with its own set of advantages and disadvantages.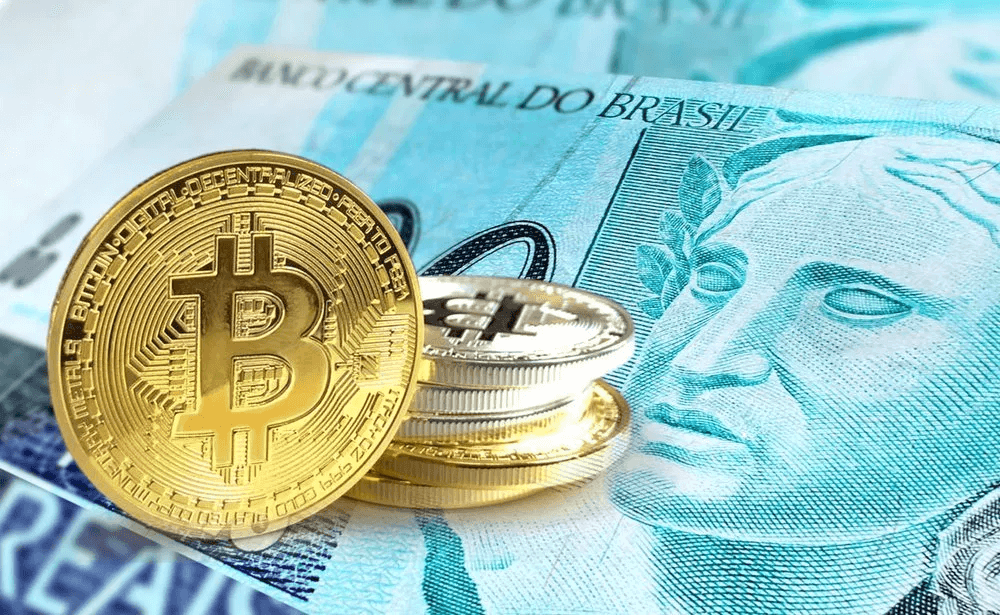 Bank transfers are cheapest of the payment options but take time to finalize (between two to five business days). Credit/debit cards are more expensive but are almost instantaneous as you need up to ten minutes for the transaction to be confirmed. Cash is the most private and very expensive when compared to others while e-payments are similar to credit cards though come with less security and high fees.
Is BTC Legal in Brazil?
The legality of bitcoin is somehow obscure. An agenda was presented to the public in 2015 with three goals summarized, the bill emphasized that:
digital currency payments are considered legal payment arrangements; they are already so as per legal definition;
digital currency business is subject to Federal Law of consumer protection;
operations involving digital currencies are subject to anti-money laundering policies.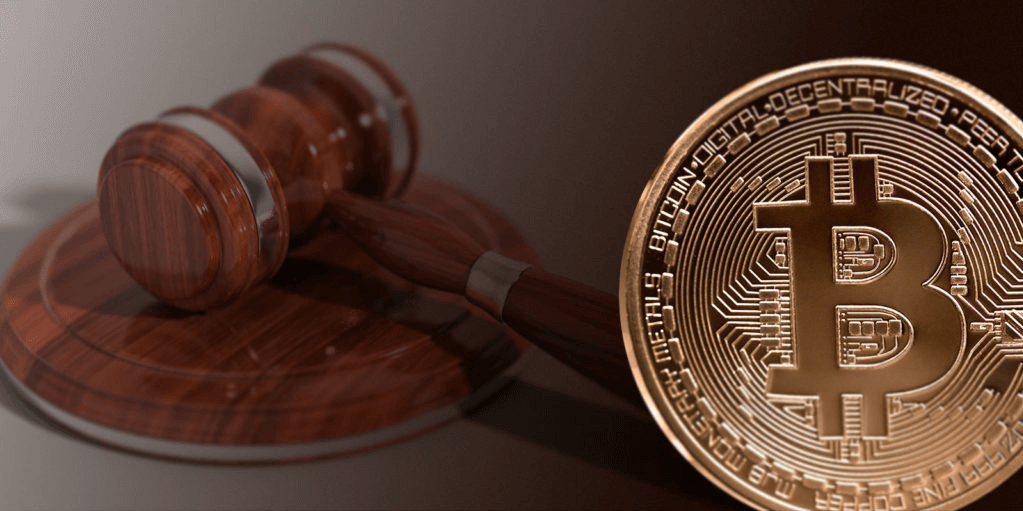 Thus, it is considered legal to deal with Cryptocurrencies in Brazil, albeit that it is subject to restrictions and regulations similar to financial and business dealings. Additionally, since 2009, transactions with BTC are subject to a tax of 15% of gains on the transaction, provided that the amount is less than $10,600. It is considered legal to deal with BTC in Brazil.
TOP Brazilian Bitcoin Exchanges
If you want to buy bitcoin in Brazil, you should know more about BTC exchanges as well. Some allow you a designated wallet linked to them or you can proceed with one of the aforementioned wallets. We will approach some of the prominent exchanges and their features.
FoxBit
One of the most popular BTC trading platforms in Brazil is FoxBit: a Bitcoin exchange based in Brazil that can process transactions via online bank transactions without any deposit fees.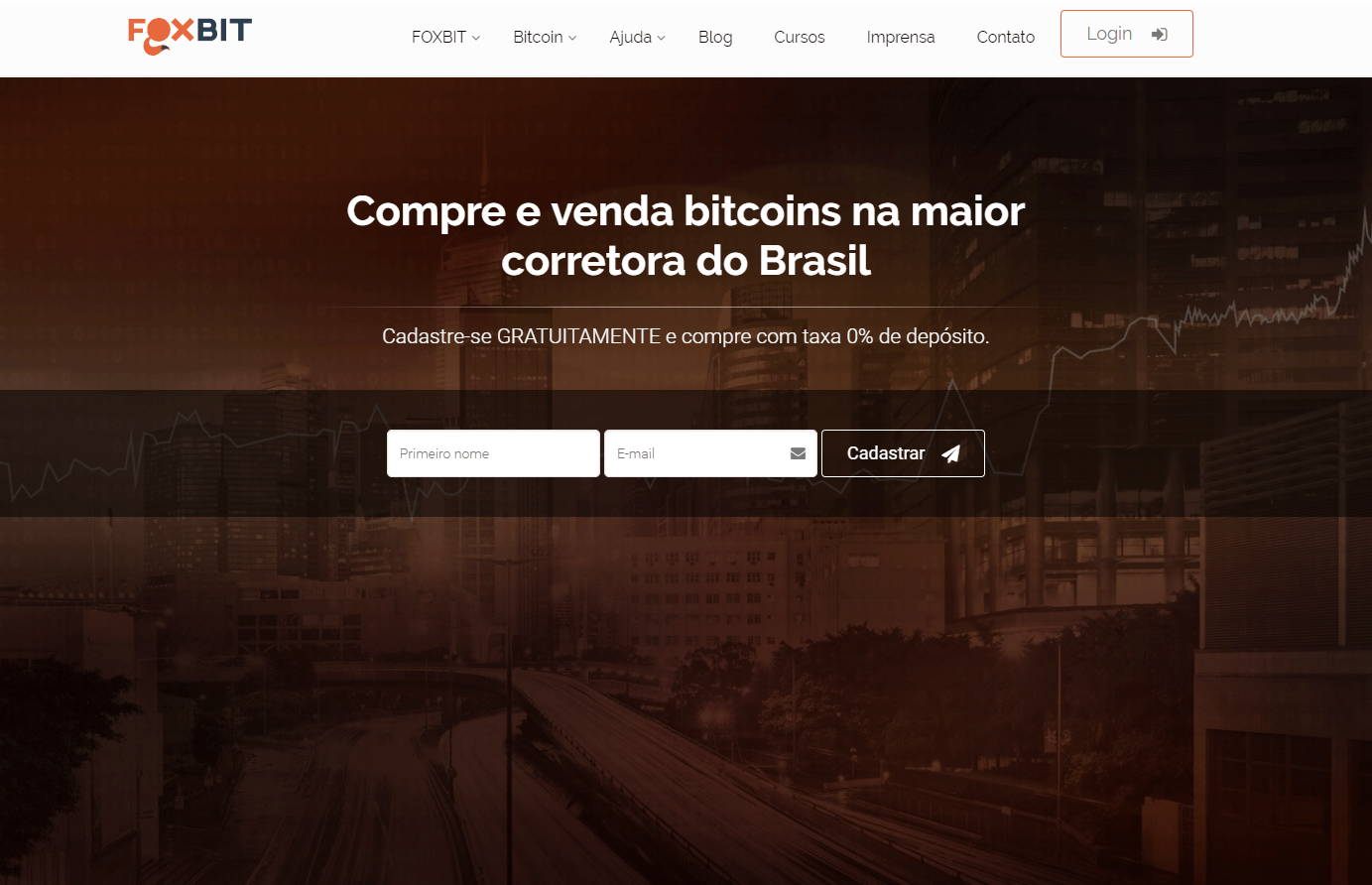 One of the main reasons for its popularity is the fact that it provides the closest value to Fair Market Value, hence, offering the best liquidity value. It is in compliance with the Consumer Law and Regulations in Brazil.
Pros
the very narrow exchange rate between selling and buying price of BTC;
easy fast deposits and withdrawals;
you can clear your balance anytime, no strings attached;
no deposit fees.
Cons
lack of privacy due to the verification requirements;
can be somehow reviewed as not beginner-friendly.
SatoshiTango
Although based in Argentina, SatoshiTango offers its services in Brazil as well. It allows investors to buy bitcoins with the help of bank transfers and coupons, while platform has its own debit card if you wish to get larger quantities of coins. Fees stand at 2% of the purchase value, regardless of the method chosen.

Since your cryptos are not kept in the exchange, the ability to receive bitcoins right after the purchase gives security against hacking incidents. Verification is a must-do, requiring you to provide your scanned ID and proof of address.
Pros
debit card available as purchase method;
a large liquidity rate;
direct deposit of BTC to your external wallet address.
Cons
not so private since extensive verification is demanded from traders;
the cash purchase is available only in Argentina.
Bitex Exchange
Bitex operates not only in Brazil but extends to cover most of the South American countries, including Mexico, Argentina, Chile, Peru and Uruguay.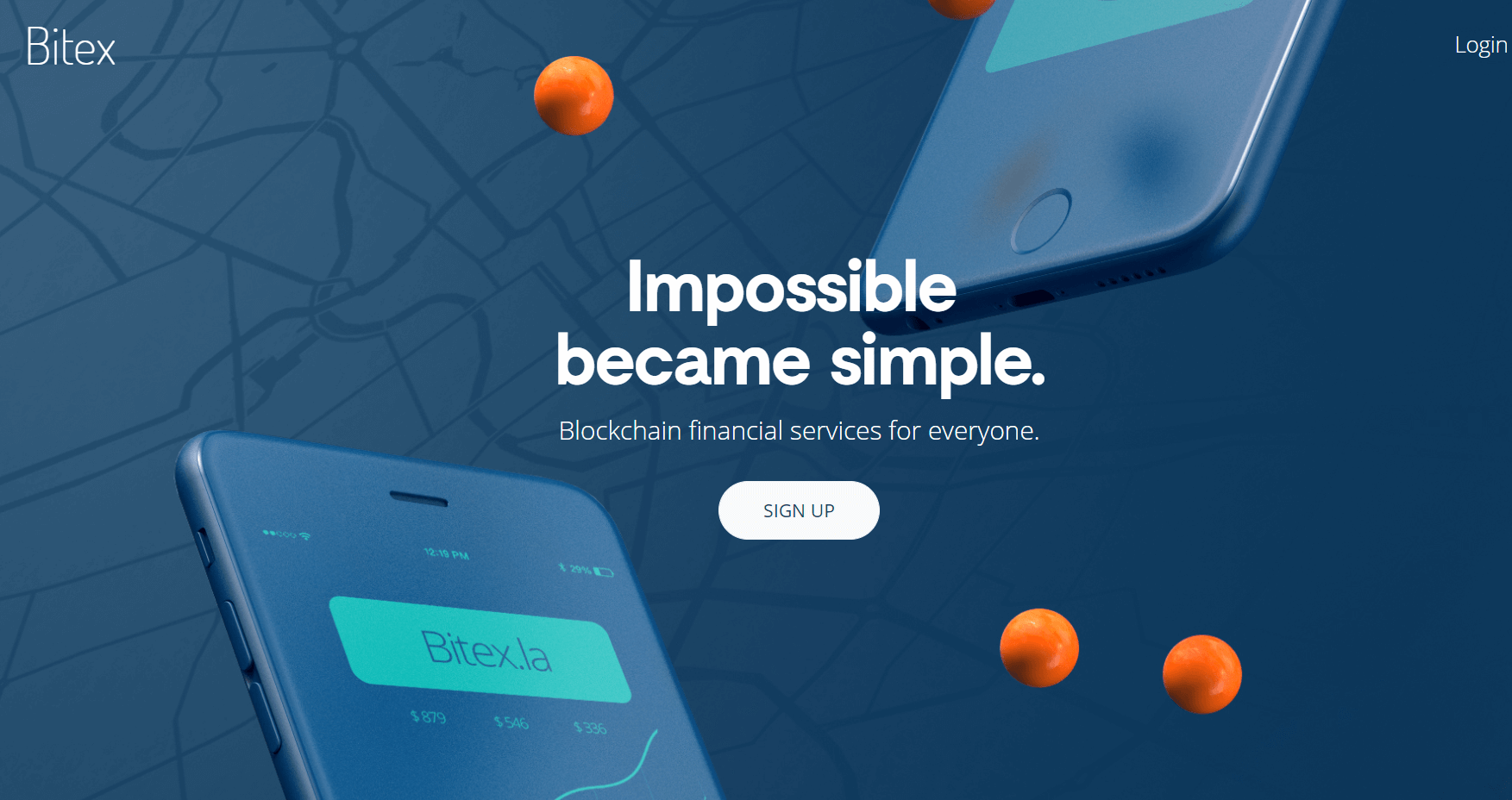 Brokering transactions via Bitex can be done via cash or AstroPay. It is considered one of the trusted choices when it comes to buying and selling BTC since it has experience with fiat exchange as well.
Pros
possesses one of the lowest fees in the South American BTC market;
Bitex encourages dealing in large sums of BTC by brokering the sale process;
the high limit of daily purchase transactions.
Cons
requires identity check according to its KYC and AML policies;
only bank transfers are accepted at this exchange.
VirWoX
VirWoX is not a BTC exchange. Its main purpose is to supply Lindens: a Second Life – a popular MMORPG (Massively Multiplayer Online Roleplaying game) which is an in-game currency. People interested to buy bitcoin in Brazil cannot buy it directly at VirWox, thereof. First, they proceed by purchasing Lindens (SLL) and then trade it for BTC, incurring triple expenses on the go.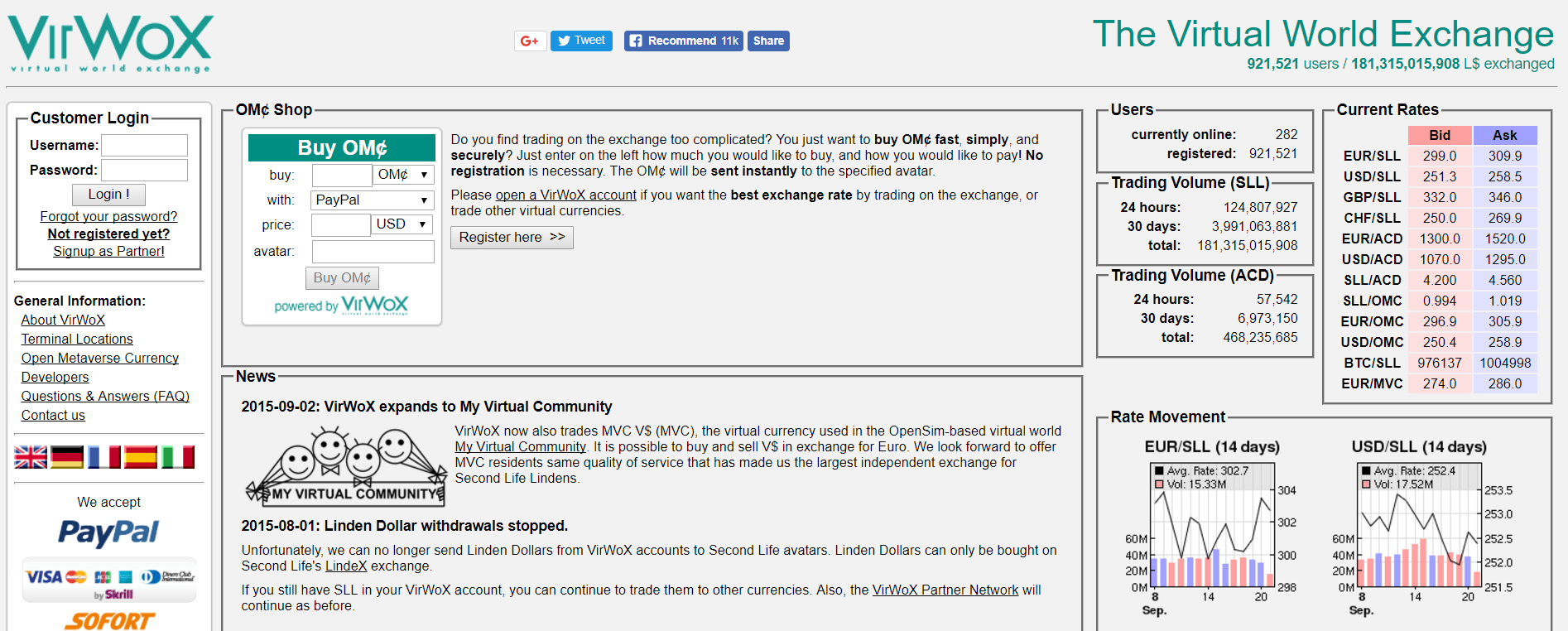 Pros
very private when it comes to BTC trade due to lack of identity check requirements.
Cons
indirect purchase of bitcoins through SLLs;
large fees as you have to undergo several steps to get bitcoins;
the complex purchase process.
FlowBTC Marketplace
FlowBTC Market is an exchange based in Brazil. It funds your Bank account via online transactions through bank transfers. It is easy to use, you just need to create an account and sort out the options for buying BTC for you. It is considered to be one of the upcoming prominent exchanges affecting the Bitcoin scene.

Pros
express deposits are available to get transfers done on the same day;
the trading fees are low;
easy to use for the average user;
can operate with most of the banks in Brazil.
Cons
FlowBTC Market requires identity verification to buy BTC;
the relatively new platform in the industry.
Mycelium Local Trader
Mycelium Local Trader operates with a different mindset, other than its aforementioned counterparts; Mycelium Local Trader helps you to find local bitcoin sellers and meet up with them in person to buy BTC from them, making it more prompt to work with wallets in this case.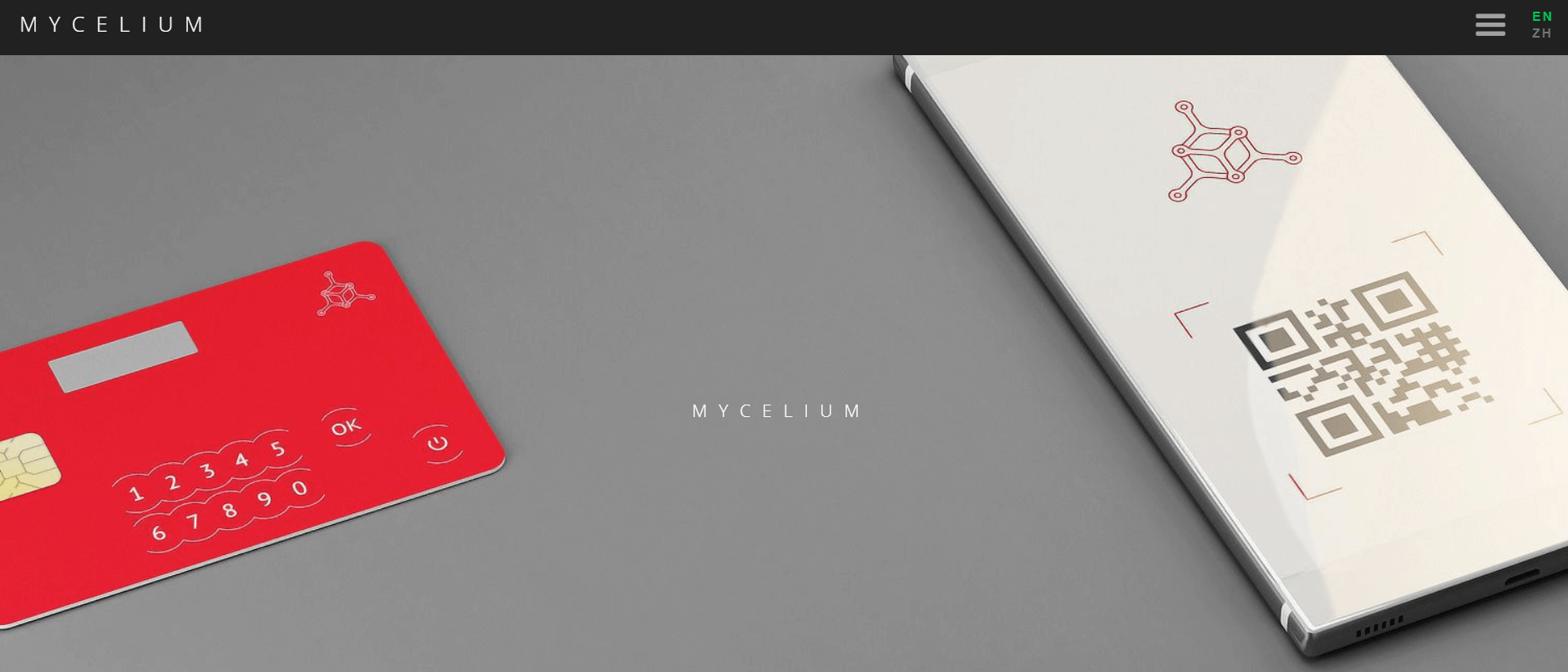 You can think of it as an Uber service for bitcoin trade; the higher an area in population and BTC trading, the better the rates and the chances that you buy bitcoin in Brazil.
Pros
easy to use and very beginner-friendly;
no further information other than a cell phone is needed;
dealing face-to-face helps eliminate transactions fees.
Cons
you may have a hard time finding sellers and traders in remote areas;
the risk of dealing with scammers.
Bitcointoyou
Bitcointoyou was established in 2013 and has since supplied the South American market with bitcoins through bank account payments. It is considered to be one of the first BTC brokers established in Brazil. It is as simple as creating an online account and depositing the BTC you buy via bank transfer. Being one of the pioneers in the field, which makes it one of the quite trusted and established brokers.

Pros
one of the pioneers in BTC brokerage and exchange;
low fee rates, ranging from 0.6% for buyers to 0.25% for sellers.
Cons
does not offer privacy as identity verification is needed;
only bank transfers are accepted as a payment option;
operates only during working hours and it is subject to not being available 24/7.
BitPanda
BitPanda is one of Europe's popular digital currency trading platforms. It deals with all types of digital currencies such as Ethereum, Dash, Ripple and BTC. It supports many payments options, such as SOFORT, Skrill, Neteller, bank transfers and credit cards. Fees are not shown transparently, as they are part of the bitcoin value when purchasing the cryptocurrency.

The service is available for South American and European traders though it is worthy to note that reais are not available. Only EUR transactions are supported, meaning that additional exchange costs would incur when transferring money from BRL to EUR.
Pros
multiple purchase options of BTC purchase are available;
possibility to get coins instantly though Skrill and credit cards.
Cons
fees are not shown transparently but as part of the bitcoin price;
traders have to verify their identities.
CoinGate
CoinGate is a reliable option to consider if you want to buy bitcoin, dealing with cryptocurrencies like Ethereum, Litecoin and bitcoin same as BitPanda. On May 17th, 2017, CoinGate announced on their website that now their users can buy bitcoin with their mobile credit.

Acting as a middleman in the transaction, you pay 3% of the processing fee while getting coins from different exchanges. Available payment method is bank transfer only while all coins are kept in cold storage wallets.
Pros
provides a wide range of digital assets to work with;
handpicks the best prices from different exchanges in real time.
Cons
high transaction fees for bank transfers when compared to industry;
more focused on those who would like to sell products or services using BTC rather than trading in BTC.
Bitit BTC Broker
Based in France, Bitit BTC Broker allows you to acquire BTC online using debit and credit cards. It is considered to be one of the exchanges that provide a strong privacy due to its unique method dealing with the 3D bank cards. On the other hand, verification at Bitit is a must if you plan to purchase coins using credit cards. For a more private way to get them, you can use Bitit's gift card.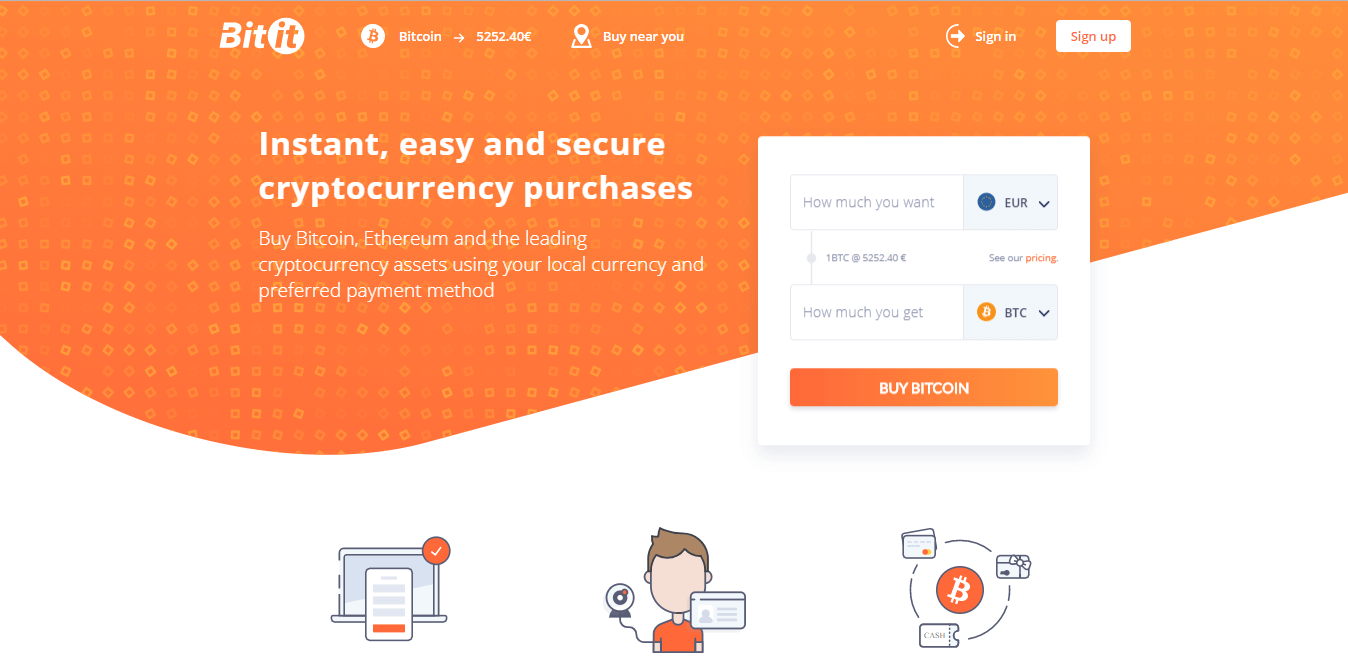 Pros
instant access to coins through credit cards;
possibility to purchase coins with cash using vouchers (Neosurf and CASHlib).
Cons
transactions over €25 need identity verifications from the user;
high fees, ranging range from 7.9% to 10%.
CEX.IO
CEX.IO is one of the prominent cryptocurrency exchange platforms. It started out as a cloud mining provider. CEX.IO trades with BTC, offering money in currencies like USD, EUR, GBP and RUB. Additionally, it supports a wide range of payment methods from Mastercard and Bank wire transfers.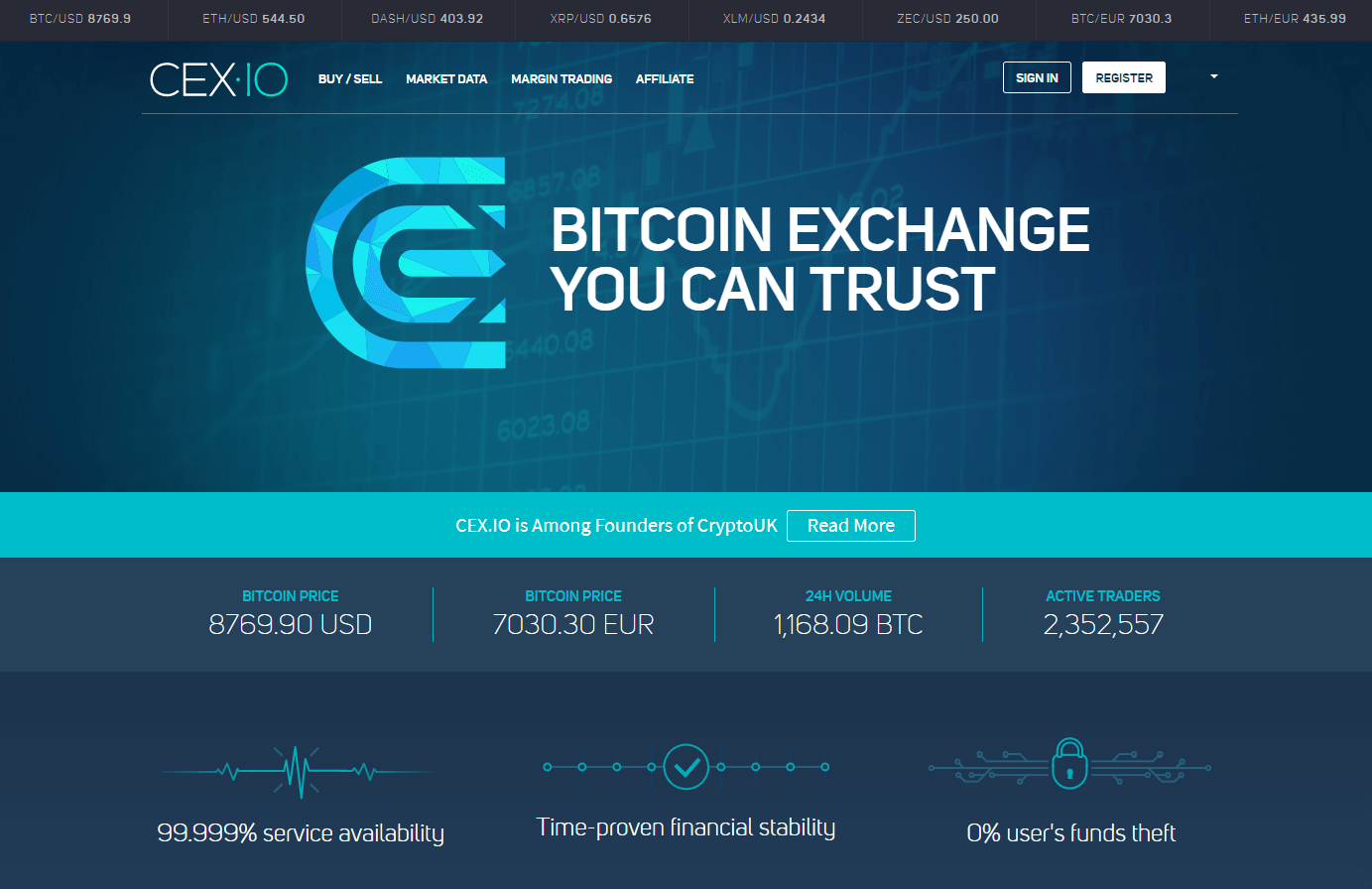 Bank transfers are carried out or free, while credit cards come with costs of 3.5% + $0.25. Reais are not accepted as trade currency, meaning you will be charged additional conversion expenses.
Pros
bank transfers are conducted for free;
strongly secured against DDoS attacks and provides full data encryptions.
Cons
requires identity verifications via personal documents;
Reals not supported.
Coinmama
Coinmama is not exclusive if you want to buy Bitcoins in Brazil since Coinmama operates in almost every country in the World. By using Coinmama, you'll be able to buy bitcoin with debit or credit card while other payment methods are not available at this point. Apart from BTC's price, you also have 5% fees on all purchases.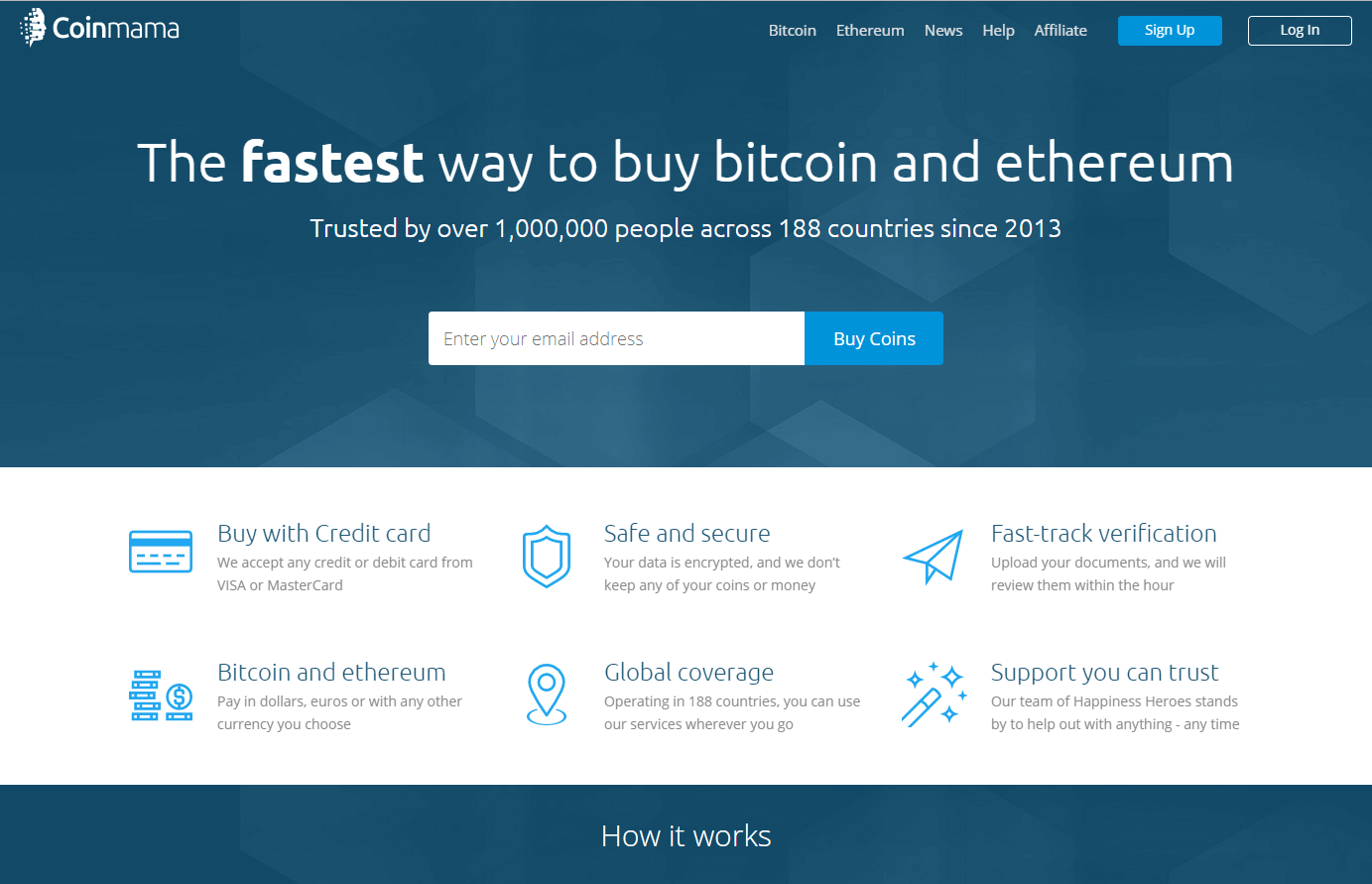 To use Coinmama you'll need to have a Bitcoin wallet. Since coins are transferred to external address directly.
Pros
BTC are sent directly to your external wallet address;
transactions take up to 5 mutes to finish using credit cards.
Cons
charges a 5% fee on each purchase;
requires identity verification when you create your account on their website.
ShapeShift Coin Exchange
ShapeShift Coin Exchange is a global exchange operating in digital assets, be it BTC or Dash or other altcoins. It was founded in 2013, located in Switzerland. Initially, it started to work on iOS only and then expanded to work on and support web and mobile platforms. Now, it offers bitcoin and over 50 altcoins for trade and is a platform that allows crypto-to-crypto transactions. No fiat money is available.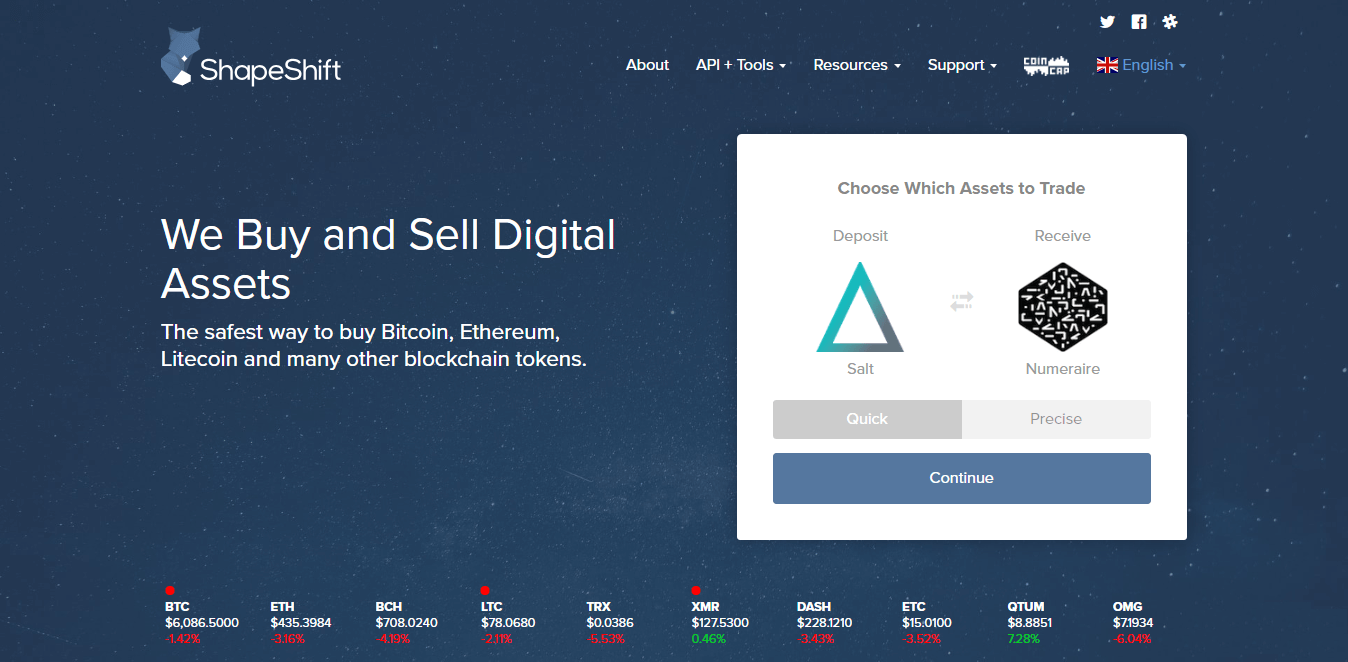 You do not need to register an account at ShapeShift nor are you obliged to provide personal documents for verification.
Pros
a large number of altcoins to get rid of in exchange for bitcoins;
virtually the most private way to get BTC.
Cons
fiat money not accepted;
exchange rates are higher than at regular platforms.
Bitambio
Bitcambio, or house of the Bitcoins, as their domain states, is a BTC exchange that was active since 2014. It is located in Brazil, hence, considered a reliable source if you are considering to buy bitcoins in Brazil. The interesting fact about the platform is that you can earn coins from payments made by your clients for your goods and services. The company also offers mining pools as well.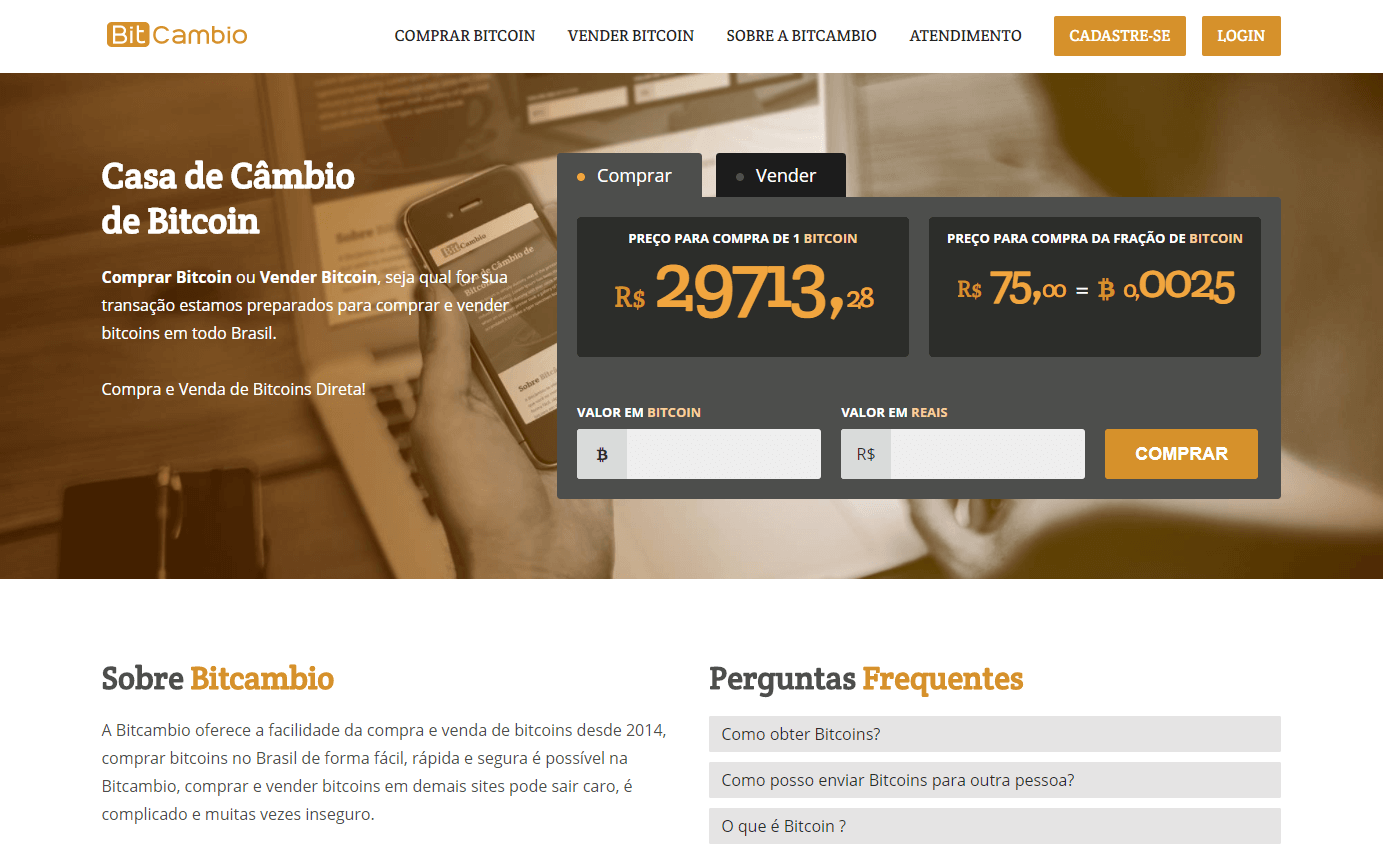 Only bank transfers are accepted at this exchange, while fees are hidden behind the bitcoin's price.
Pros
apart from exchange services, you also have mining pools and payment getaways are available;
exchange does not require from you to upload scanned ID.
Cons
fees are unknown and hidden behind the price of coins;
only bank transfers are accepted as payment method.
Mercado Bitcoin
Mercado Bitcoin exchange is one of the largest P2P BTC exchanges working in Brazil. It does not require verifying your information to proceed with buying Bitcoin in Brazil. To proceed to use Mercado Bitcoin, you only need to create your account. You need to have a balance in reais to deal with BTC on the website.

Pros
does not require verifying personal information and maintains privacy;
no deposit fees;
Mercado Bitcoin's popularity of the site allows a wide range of clients and peers to trade.
Cons
funds need to be deposited and kept at the platform to get coins;
scams are possible due to the light KYC and AML policies.
bitcoin-otc
OTC (over the counter) would mean a direct sale with direct information with a verified customer. Investors who want to buy BTC create ads on it and sellers scan for these ads matching their requests. It works in a forum-like manner, matching the buyers with sellers. The interface can be confusing for starters, especially when sifting through offers in the platform.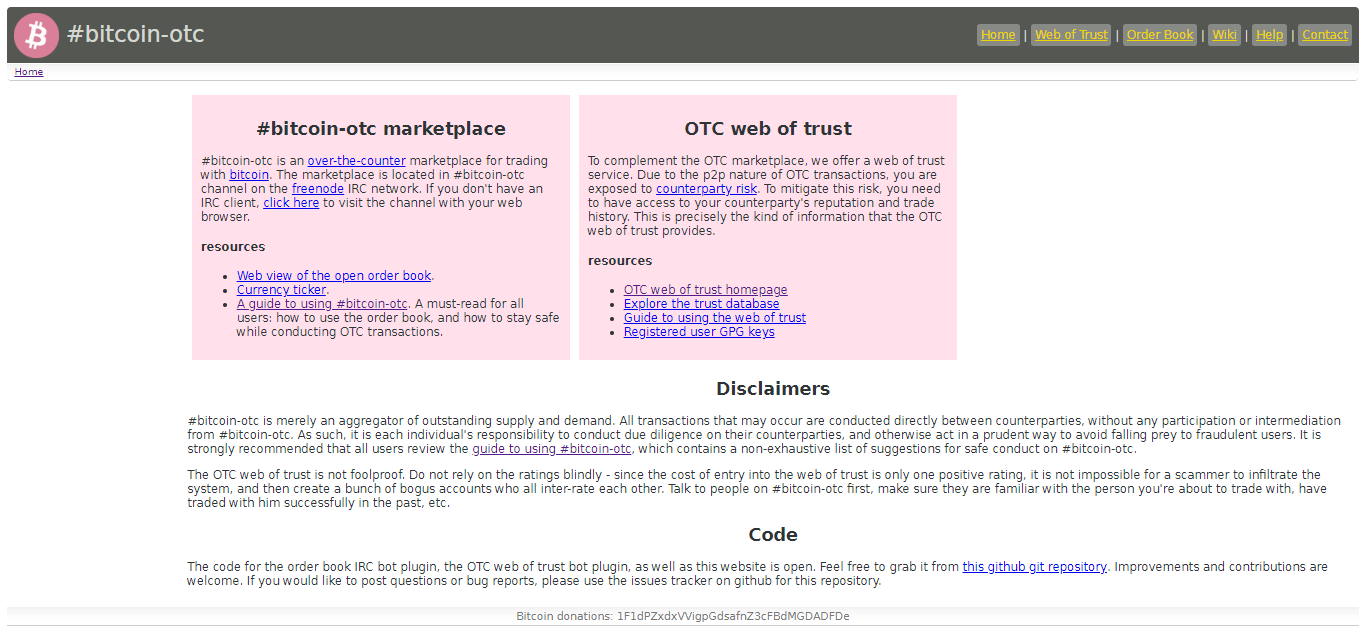 On the side of strengths, the OTC desk usually has large amounts of BTCs available for sale while verification is not requested from clients using the marketplace.
Pros
no verification requirements imposed on traders;
variety of rates and payment options available.
Cons
may be complicated and challenging to use for starters;
may harbor scammers and frauds;
Real transactions are rare to find.
LocalBitcoins
Dealing mostly in cash deposits as its main method of payment, LocalBitcoins matches BTC buyers and sellers, acting as a third-party until the transaction is completed. It is similar to the Hawala system.
It is also one of the most popular P2P platforms in the world that allows you to trade with sellers not only based in Brazil. There is a wide range of payment methods and fiat currencies available for you to use, Reals included.

You pay 1% fees when buying coins while verification requirements depend on sellers. It means that you can purchase coins without uploading your ID card, keeping the full privacy of your transfers.
Pros
LocalBitcoins provides privacy if you find a willing seller;
a wide range of payment methods are available, as well as fiat currencies (Reals included).
Cons
there is a chance of risks, frauds and other issues when dealing with unverified accounts;
difficult to locate and buy a large amount of BTC.
Ripio Bitcoin Broker
Ripio Bitcoin Broker is a bitcoin exchange platform based in Argentina. You can purchase BTC using bank transfers from Argentina or Brazil. Cash payments are also accepted via Ripio, supporting more than 8,000 stores located in Argentina. It is considered to be one of the fast-paced BTC exchanges.

Verification at this exchange is a must while fees are quite low, with 0.5% being their upper limit.
Pros
offers in-store bitcoin purchase method;
facilitates quick coin purchases and instant processing;
payments can be issued via Easy Payment or Rapipago.
Cons
only bank transfers and cash deposits are supported;
does not support private trade, as identity verification is needed when it comes to BTC purchase.
Indacoin
Indacoin is an exchange dealing with BTC, Ethereum and Ripple. Its easy and user-friendly interface allows interested buyers to get BTC with the help of credit cards. Indacoin has been active since 2013 and has oriented its operations towards beginners for the most part.

Additionally, Indacoin works across platforms as it supports working on phones as well as your laptop or PC. Fees are not shown transparently when buying coins while verification is not required whatsoever. Moreover, you do not need to have an account at Indacoin to purchase cryptocurrencies.
Pros
oriented towards beginners with its easy to use and user-friendly interface;
apart from bitcoins, supports a wide range of altcoins as well;
registration is not needed, only credit card information.
Cons
costs are not shown transparently and are part of the value you purchase;
only credit cards are available as the payment method at Indacoin.
Bitcoin ATMs in Brazil
In 2014, the first Bitcoin ATM was debuted in Sao Paulo, Brazil. The ATM only converts from fiat currency into bitcoin – and not vice versa. The Faculty of Informatics and Management Paulista (FIAP), which is based in Brazil, declared that they can issue payment using BTC.

The major issue right now for BTMs is the fact that these machines are quite expensive to use. Although without fees, the only teller available has a large exchange rate gap between purchase and sale price of BTCs. On the other hand, it is a private way to get bitcoins since you do not need to provide anything else apart from your credit card and wallet's address code.
Pros
a private way to get coins;
real purchases and credit cards are accepted.
Cons
low purchase limits;
very high price of bitcoins a wide exchange gap;
service might not always be available;
only one ATM operating in the entire country.
Which Way Is Right for Me?
The reasons buyers resort to using BTC differs from one to another. The best exchange for you depends mainly on your personal preferences. Would you like to proceed to buy BTC using a credit card, escrow, or in cash? In Reals or Dollars?

As mentioned before in this guide, we provided a brief summary as well as the pros and cons of each exchange and platform. How you proceed with the best platform befitting your needs depends entirely on your personal preferences and situation.
FAQ
What Are the Taxes?
Bitcoin is not considered a regular currency in Brazil, not officially, thereof. The Central bank considers it meager in import to be subject to any solid regulation. Still, as it is considered a Digital asset, it is treated as an asset, nonetheless. Therefore, it is subject to Income Tax.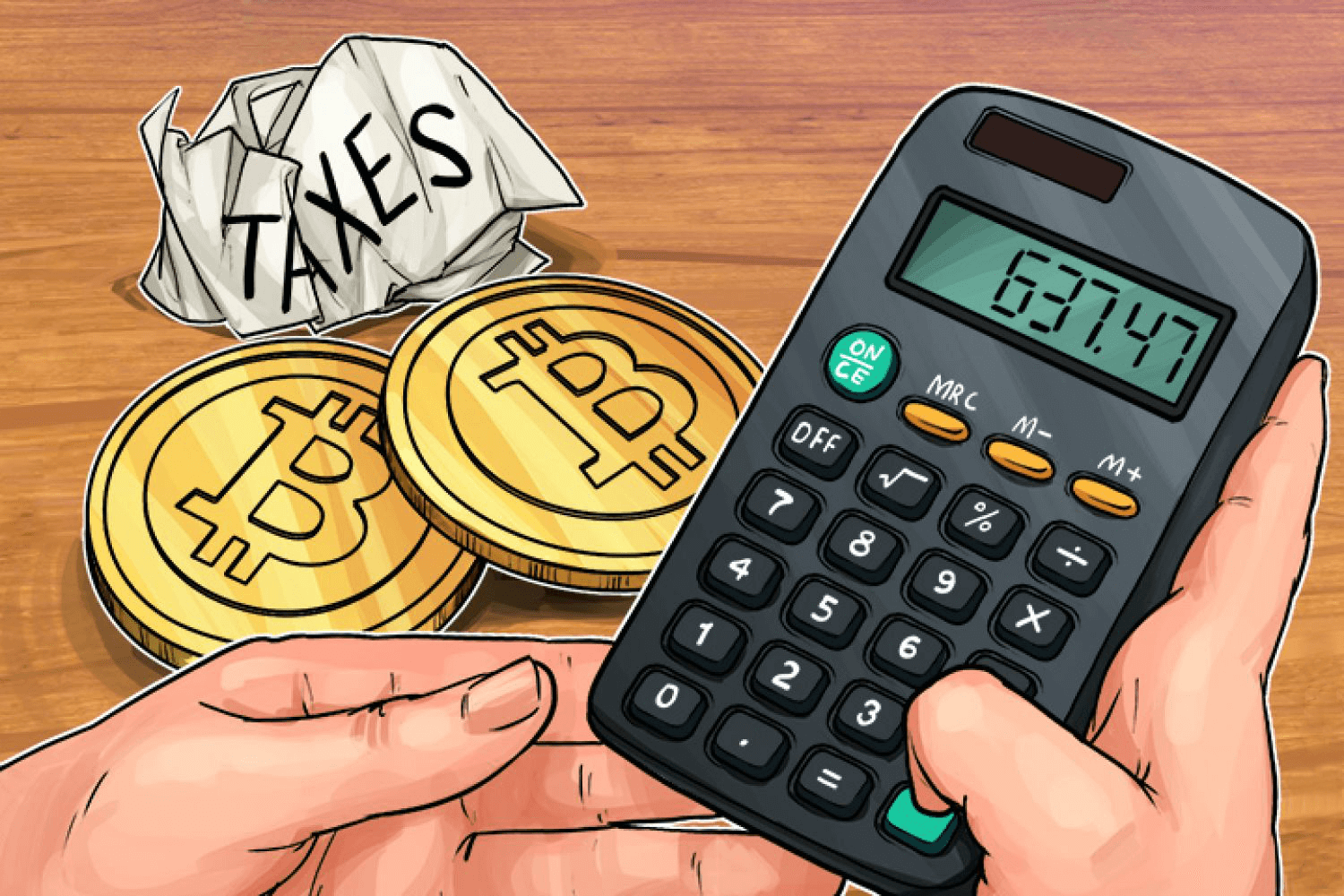 As the bitcoin is more of a status quo rather than a real coin to the Brazilian government, talks and debates are still ongoing on how to deal with it as a currency. BTCs are declared under the account of "other goods" when reporting Income tax when the value is more than BRL 1,000. In sales transactions, if the profit earned is more than BRL 35,000, the amount is subject to income tax.
How to Get Bitcoin in Brazil Anonymously?
In this quick guide, we go through the purchase process at the exchange called LocalBitcoins. The reason we have chosen this platform is due to its low fees and lack of strict KYC and AML policies. You start the process by registering an account at the marketplace and choosing Brazil in the "Buy bitcoins" page.

You have the option of choosing the different currency and payment method should you wish to. In next step, choose the most suiting offer and click "Buy" button, located at the right part of the page. You will see BTC seller's presentation, where you should read trade requirements carefully to see if they are agreeable to you.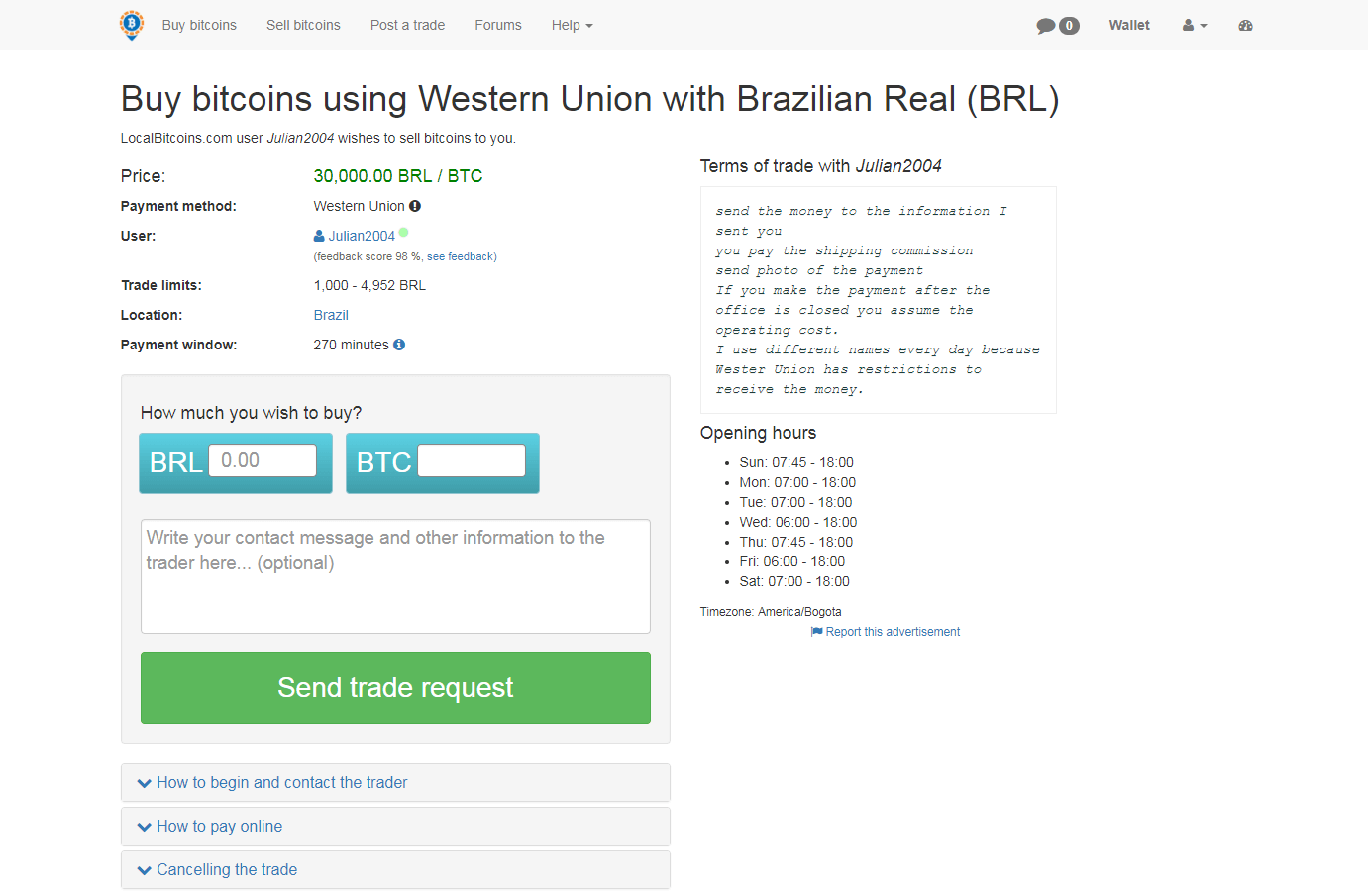 Once you have clicked "Send trade request", a direct communication form will open up next, where you can chat with the seller. Follow their instructions on the payment process and go over the trade agreement again to ensure fairness.

Once you have transferred fiat money into the Seller's account, you should click "I have paid" button at the bottom of the page as to confirm the transaction.

Bitcoins should then be deposited to your LocalBitcoins wallet, ending the purchase process.
Beware the Scams
When bank payments began to be supported online, some individuals found ways and loopholes to scam people into disclosing their credit and debit cards sensitive information, leading to identity thefts and scams. Bitcoin, a relatively new economical derivative, had to suffer from this affliction as well, resulting in scams.

This takes place mostly in newly made exchanges, not harboring credible resources yet. It is strongly recommended to check for reviews and forums discussing exchanges before dealing with them to avoid any issues. Social media pages and groups sometimes discuss exchanges and post critical feedback regarding integrity and fraudulent practices.
Can Brazilian Traders Sell Bitcoins
As you can buy them, so you also can sell them and many platforms support the sale function. LocalBitcoins, Bitex, Bitcointoyou, Mycelium Local Trader and #bitcoin-otc are to name the few that accept not only payments but also to buy coins from you. If you are interested in selling bitcoin through one of those exchanges, you would prefer to check the best rates and the least transaction fees to maximize your profits as much as possible.
On the other hand, some exchanges do not support selling bitcoins. Others even do not provide flat currencies which means that you can only sell or buy using cryptocurrency (e.g from Dash to BTC or vice versa.)
Where Do I Keep my Bitcoins?
Now, we hope this guide provided you with a summarized knowledge about bitcoin. If you are keen on investing in bitcoin or sell the coins you already have, you need to ask yourself an important question: what is the most suitable way to keep my bitcoins and how do I do so? A hard, sedimentary wallet? Or a hot, active and ready to use a wallet?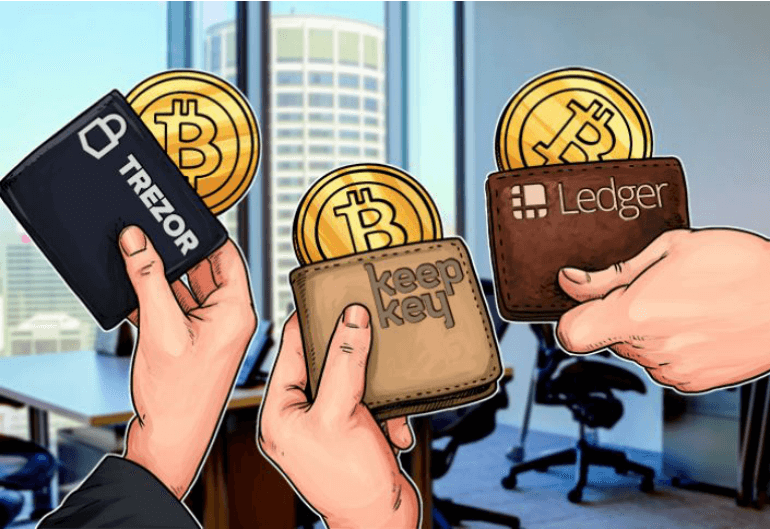 In terms of security, nothing beats hardware wallets right now in the industry. Armed with several security features and ability to operate in both offline and online environments, HD wallets propose the best value for the price you pay for them. The most prominent examples of these devices are Ledger Nano S, TREZOR and KeepKey.
In case you have a question regarding this article about BTC trade in Brazil, feel free to approach us directly at BitcoinBestBuy.