This tutorial is concerned with exchanges and purchase methods that are available for you if you are based in India. The article lists pros and cons of each platform and providing trade details such as verification requirements, fees, purchase limits and other important information. Also, read our quick guide if you are a beginner to the BTC market.
Summary: Buying BTC in India
Register an account(s) at available exchanges in India (Unocoin for example).
Go to the "Buy" section of the platform and start the purchase process.
Choose the payment method and INR fiat currency (or others).
Confirm the details and purchase bitcoins.
Provide your wallet address or transfer coins later on if an exchange has its own storage services.
You can verify your identity to gain higher purchase limits on almost all platforms (optional).
Indian bitcoin traders have a lot of reasons to be happy in recent times. A number of exchanges have opened their services for the country, providing numerous payment channels for investors to use and get bitcoins. With growing infrastructure, bitcoin is becoming more and more popular with the Indian population, growing the trade community and thus pushing the network growth even further.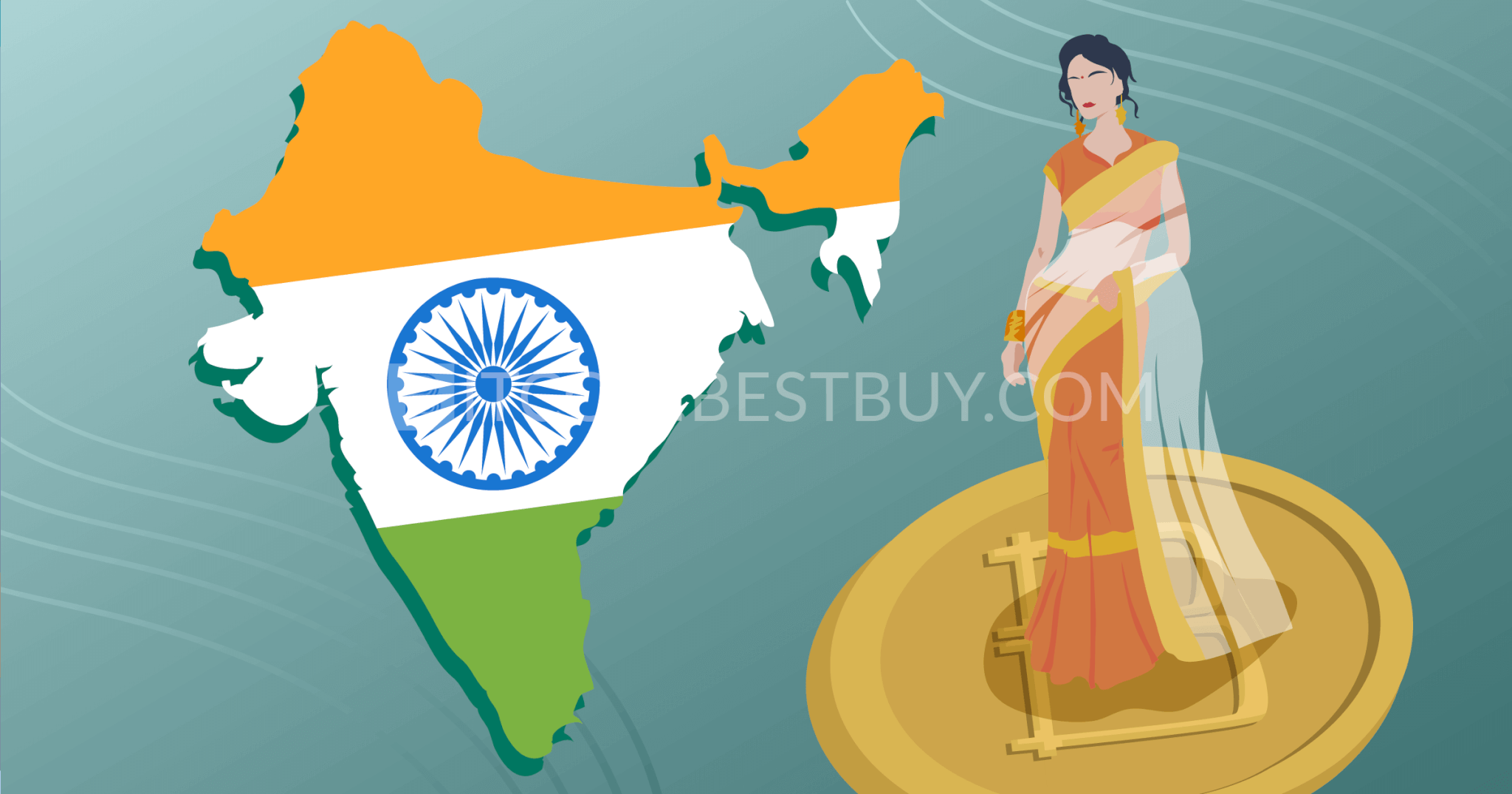 Bitcoin Payment Ways in India
If you are based in India, there are several payment options that at your disposal at any time when it comes to bitcoin trade.
credit or debit cards: an instant way to get bitcoins but also comes with somewhat high fees when compared to other options;
cash deposits: also provide instant transactions with the addition of low fees. The main issue with this method of purchase is security, as you cannot reverse the transfer once committed;
bank transfers: the cheapest option when it comes to BTC trade but can take quite some time to be carried out (2 to 5 business days);
e-payment systems: Skrill, PayPal and OKPAY – all have their own trade structures and rules but nevertheless share the same feature – they are instantaneous and can carry large fees;
altcoins: more rare form of payment as many exchanges would rather use fiat currencies than other cryptocurrencies. They usually come with high exchange rates but also with the high level of privacy.
Are Bitcoins Legal in India?
Currently, it is possible to engage in bitcoin exchange through digital coins only. Banks withdraw their support for the market due to the ban by India's central bank. Authorities saw bitcoin as a threat to the mainstream financial markets, due to the lack of centralized governance. However, it would be a bit harsh to say that bitcoin trading and mining is illegal. You can operate through crypto-to-crypto transactions easily enough.

Miners still face issues regarding the sale of BTC due to the lack of banking services. The industry suffered as a result since no particular policy is in place right now. Only altcoins are available should you wish to buy bitcoin in India at the moment. However, the situation is about to change, since authorities announced a regulatory draft in December 2018. New guidelines would allow investors to finally engage in bitcoin transactions using fiats.
Indian investors can be hopeful that fiat-to-crypto trade would reemerge as legal activity in the coming period, depending on how fast the draft would be accepted. Thus, we recommend our readers from India to keep a close eye on governmental announcements regarding crypto regulation in the coming weeks. Until then, use altcoins to get BTC within international trading platforms.
Where to Buy Bitcoins in India?
There are several the best exchanges that offer services to Indian bitcoin investors. They differ in terms of fees, verification requirements, purchase limits and available payment options. In this guide we cover several platforms that have been proven to be safe for trade, them being Mycelium, Coinmama, Unocoin, Zebpay, BTCXIndia, ShapeShift, LocalBitcoins, Coinsecure, VirWoX, BuyUcoin and #bitcoin-otc.

We also review the availability of bitcoin ATMs in India, providing locations and number of machines available for Indian traders.
Mycelium Local Trader
Mycelium exchange offers a peer-to-peer (P2P) marketplace where traders can communicate and trade bitcoins between each other. Indian investors can find offers from India without any sort of verification requirements, pre-convert INR in one of the currencies supported by the wallet.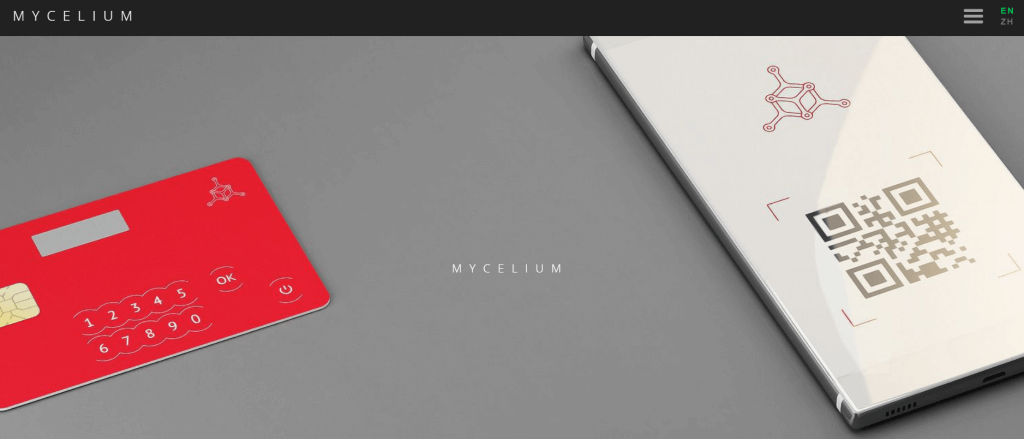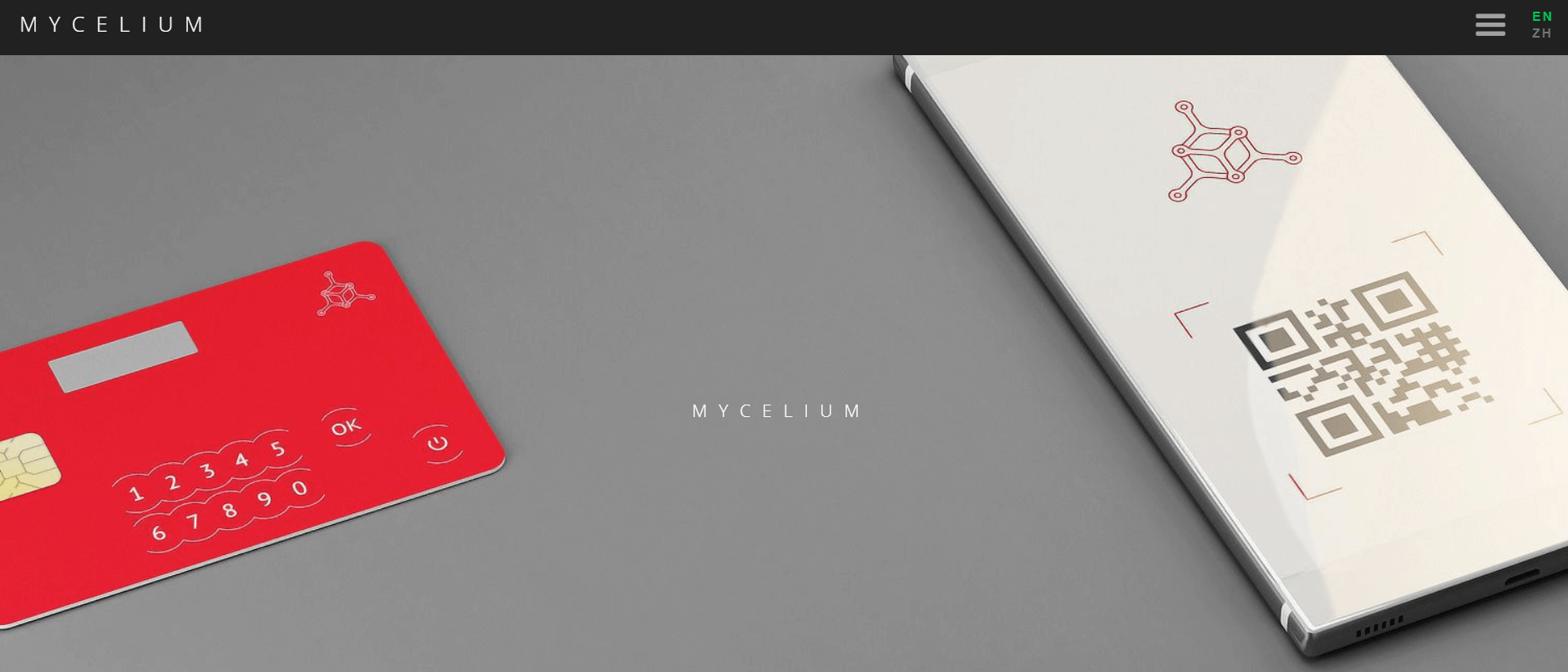 The platform is available on mobile only, thus having smartphone is a must if you wish to trade with others through Mycelium. Additionally, the exchange offers sophisticated cold storage services which are compatible with a number of other wallets and exchanges.
Pros
no verification requirements for traders;
free wallet services that are known for enhanced security features.
Cons
scams have occurred in the past due to the unregulated marketplace;
rural areas are known for the scarcity of offers.
Coinmama
Coinmama is an exchange that accepts payments done through credit or debit cards only. The fees stand at 5% from each purchase transaction you make with the company while selling BTC at Coinmama is currently not available. You can purchase without verification the first $150 worth of bitcoins, while trades of a larger value would require scanned ID and proof of address.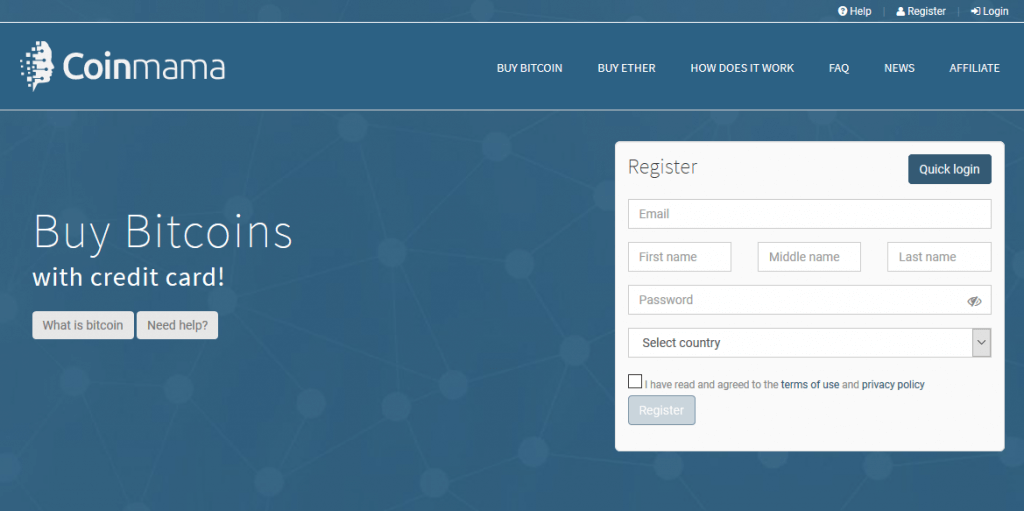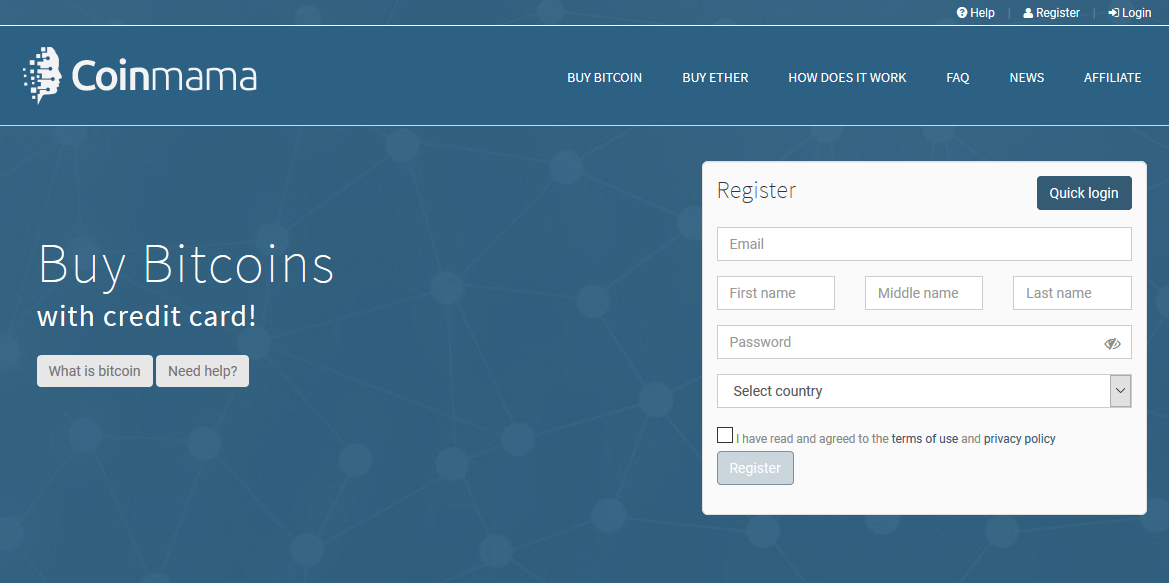 Pros
instant access to bitcoins through credit/debit cards;
first $150 can be bought without identity check.
Cons
limited purchase options (credit/debit cards accepted only);
somewhat high 5% fees for CC/DC payments;
price of BTC displayed in EUR or USD, meaning a conversion rate will be implemented INR purchases;
verification is a must as soon as $150 mark is passed.
Unocoin
Unocoin is considered to be one of the largest BTC providers in India, with trade base accounting for over 150,000 investors and growing. The PAN card is necessary if you wish to purchase and sell bitcoins from Unocoin, a process that needs to be repeated once a year. Accepted purchase methods are bank transfers IMPS/NEFT/RTGS expressed in INR.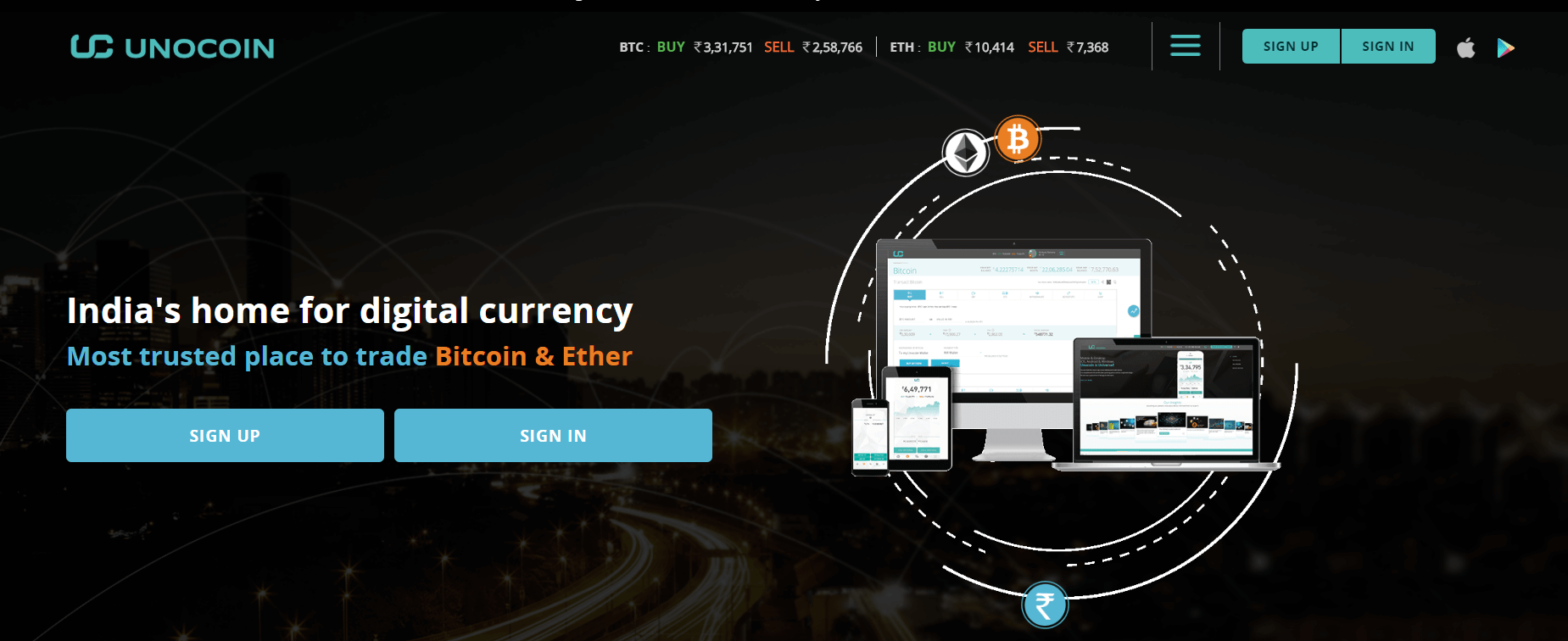 The transaction fees stand at 1% and can drop down to 0.7% with sufficient volume. The government also charges 18% of the transaction fee value, growing the costs towards 1.18% (0.88% with large trade volumes).
Pros
availability of INR currency;
one of the largest suppliers of bitcoins in India;
low transaction fees.
Cons
only bank transfers are accepted as deposit/purchase method;
identity check is conducted prior to the trade.
Zebpay
Zebpay is an Indian-based broker that offers bitcoins through mobile platforms (Android and iOS both included). Since its start at 2012, the distinguishing feature of the platform is sophisticated and fast transactions done in the phone.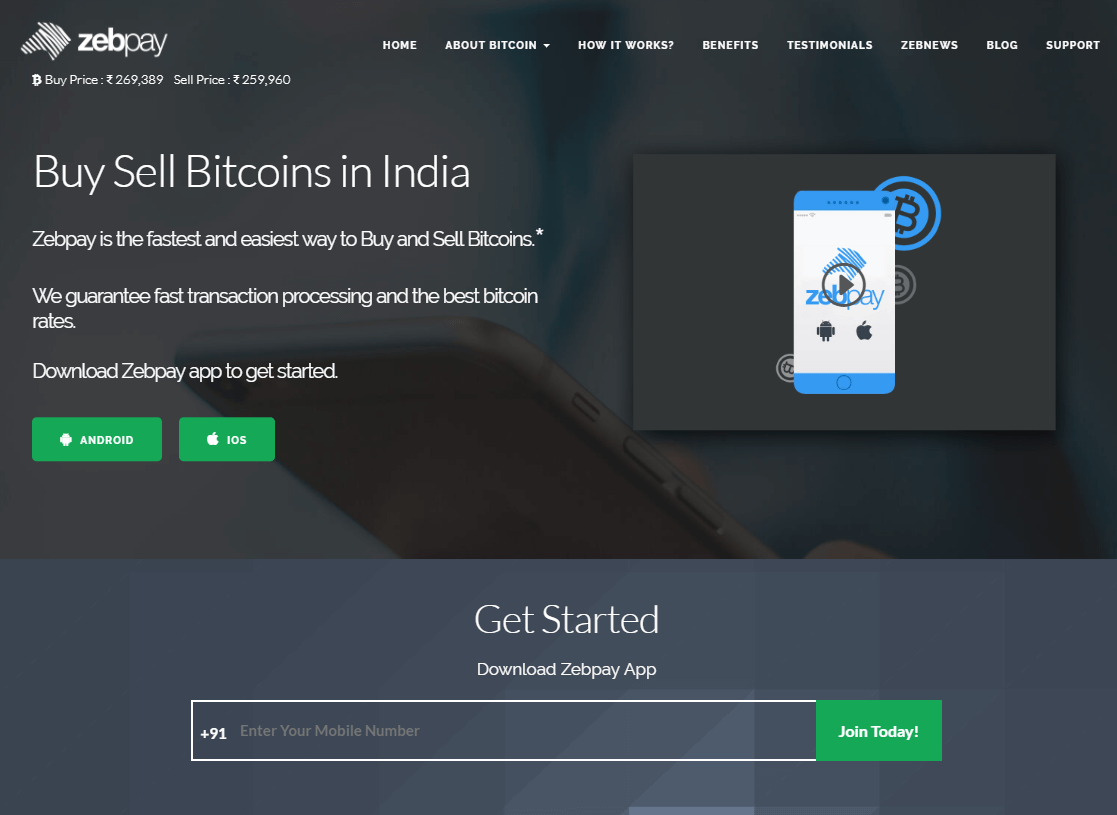 The purchase of bitcoins is available through bank transfers only (IMPS/NEFT/RTGS and online banking) while verification is mandatory for all clients. The fees are hidden behind the BTC value as the company claims to be making most of its profit through exchange rates.
Pros
sophisticated mobile transaction platform;
domestic currency (INR) used for trade.
online internet banking provides instant access to bitcoins.
Cons
fees not shown transparently and are part of the BTC price;
available only on mobile platforms;
identity check is required.
BTCXIndia
BTCXIndia BTCXIndia was one of the leading BTC exchanges in India and opened for business in 2014. Later it became considered as a player in the crypto token market. But at the beginning of 2018 on the website, there was a message about the ban any INR or XRP deposits.

It is recommended withdraw funds on or before 28 February. Deposits received, if any, will be automatically returned to the respective bank accounts.
ShapeShift
ShapeShift is quite an interesting platform to work with as you do not purchase or sell bitcoins whatsoever. You exchange them with other altcoins, such as Ethereum, DASH, Zcash and many others (69 to be exact).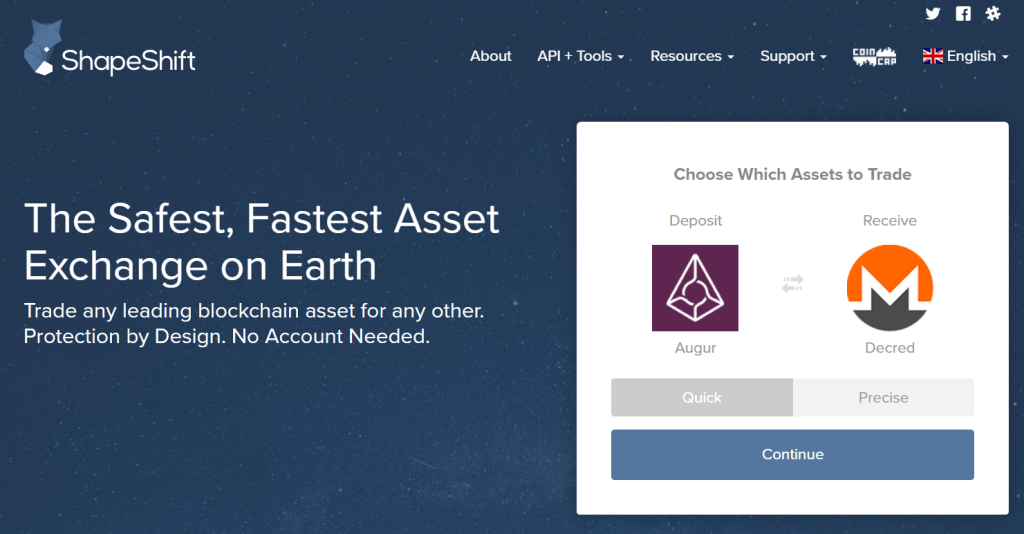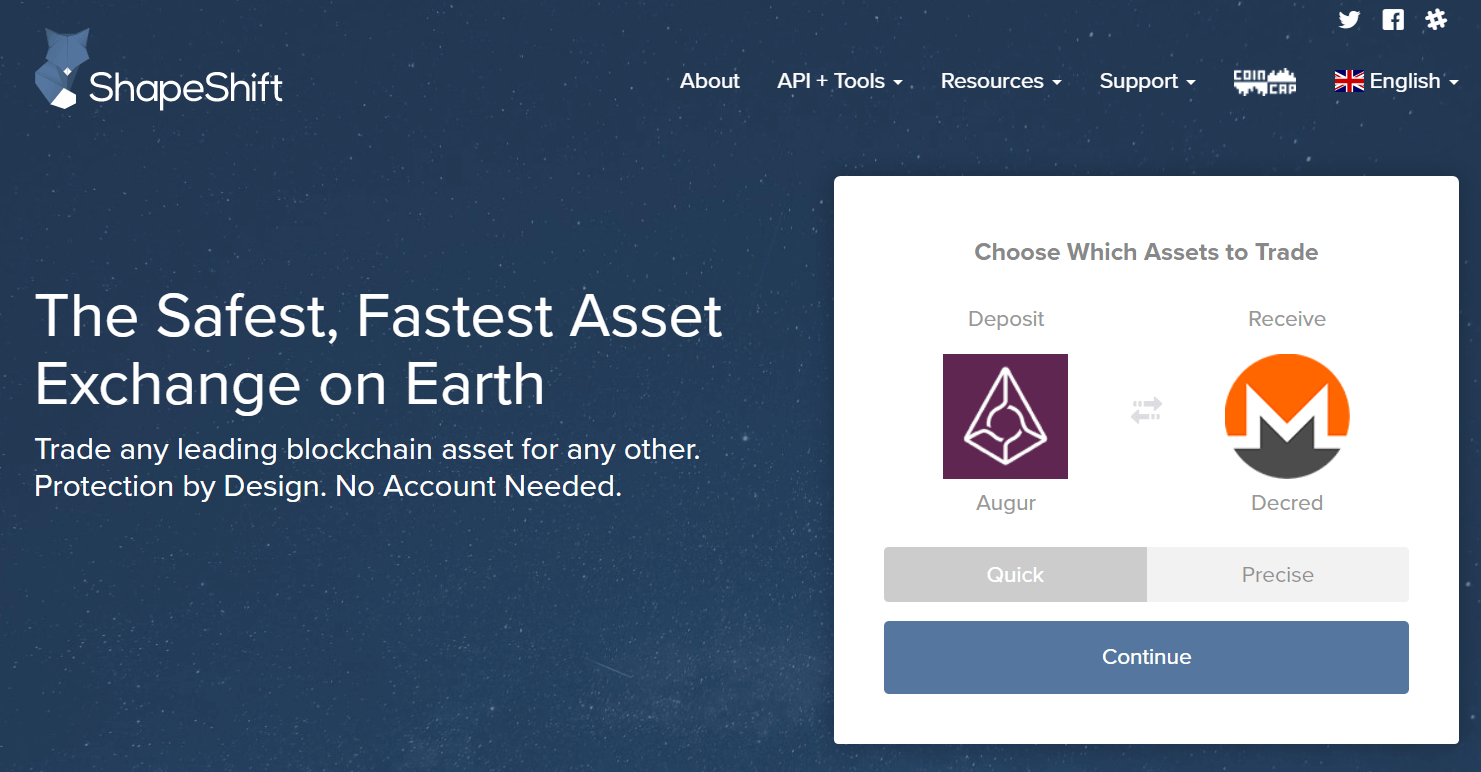 The trade is carried out on the platform after you deposit your coins from wallet address, while the company makes money through exchange rates. Fees are thus part of the price and are not transparently shown. No registration is made at any point of the trade, making this platform one of the most private ones out there on the market.
Pros
no registration nor verification requirements from the site;
a large number of altcoins available for trade.
Cons
only cryptocurrency swaps allowed and no fiat deposit methods available;
fees are hidden within the exchange rate of altcoins.
LocalBitcoins
LocalBitcoins is one of the largest P2P marketplaces in the world, offering a large variety of purchase methods and fiat currencies for investors to use when trading bitcoins. The verification of the account is left to individual traders, meaning that BTC purchases can be conducted completely anonymously.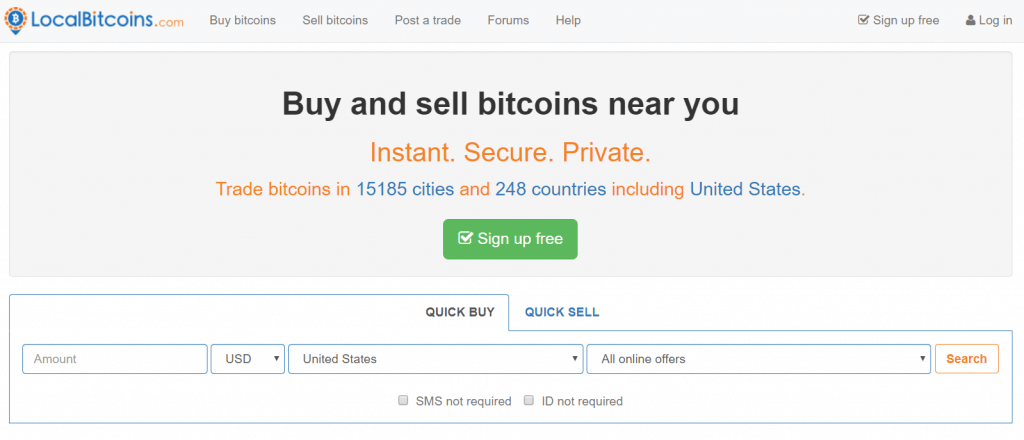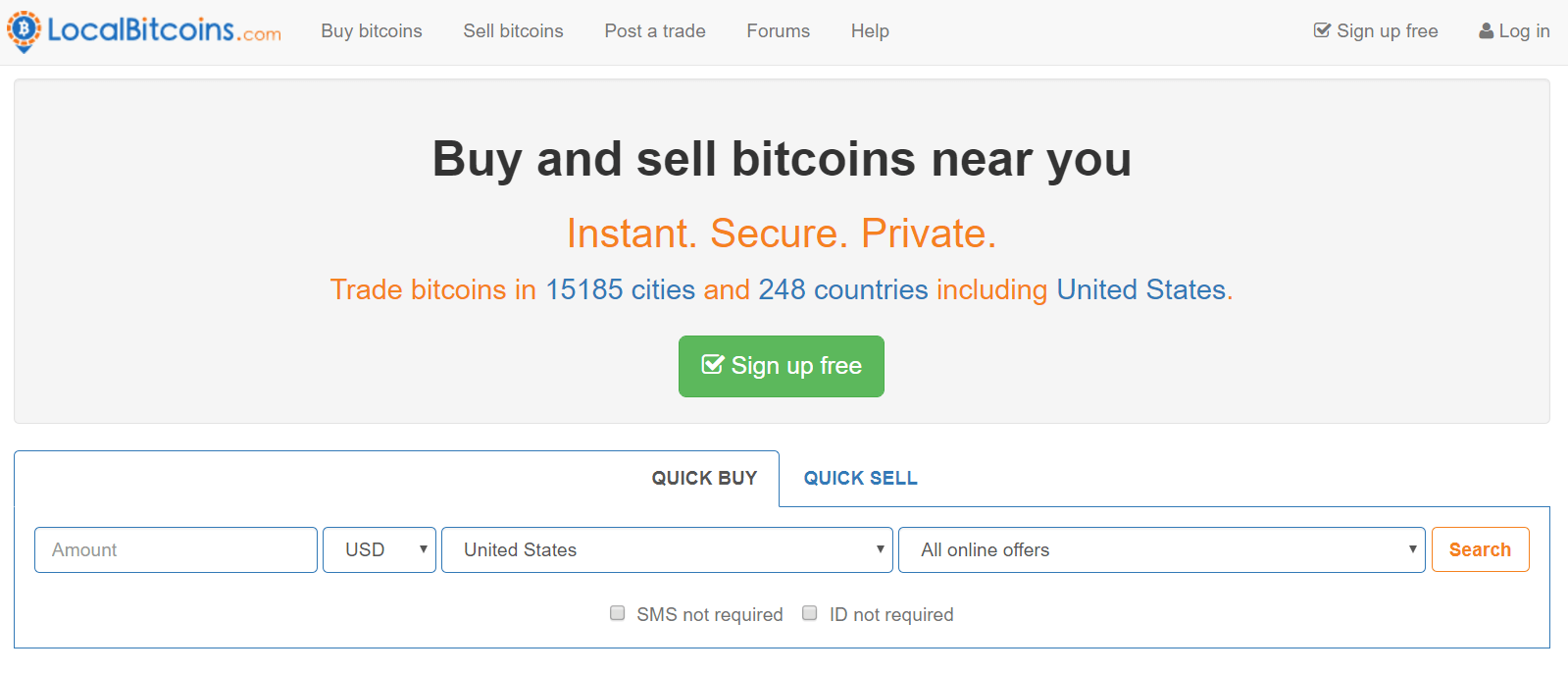 The transaction fees stand at 1% of the trade value while escrow services are available for both buyers and sellers to ensure the safety of all involved parties.
Pros
verification of trader's identity is not mandatory;
variety of purchase options available for traders to use;
low transaction fees.
Cons
frauds occur regularly in the market;
usually a small amount of bitcoins are available for sale.
Coinsecure
Established in 2014, Coinsecure is yet another Indian bitcoin exchange that offers digital currency through bank transfers (accepted banks are ICICI, YES and Axis Bank). Trade fees stand at 0.4%, making the platform one of the cheapest in the market.

According to the KYC (Know Your Customer) policy, you are required to provide identity proof in form of scanned ID and utility bill in order to buy and sell bitcoins at Coinsecure.
Pros
low transaction fees of 0.4%;
traders have an ability to post their own bitcoin price for the trade.
Cons
you have to undergo identity check in order to buy BTC;
only bank transfers are accepted as a payment option.
VirWoX
If you have a PayPal account and wish for complete privacy when buying bitcoins, then VirWoX might be a good choice for you. The platform offers a unique marketplace where several payment options are available. These methods are credit/debit cards (3.5% + $0.49 fee), e-payments (PayPal and Skrill – 3.5% while OKPAY is free), SOFORT (2.5%) and paysafecard (20%).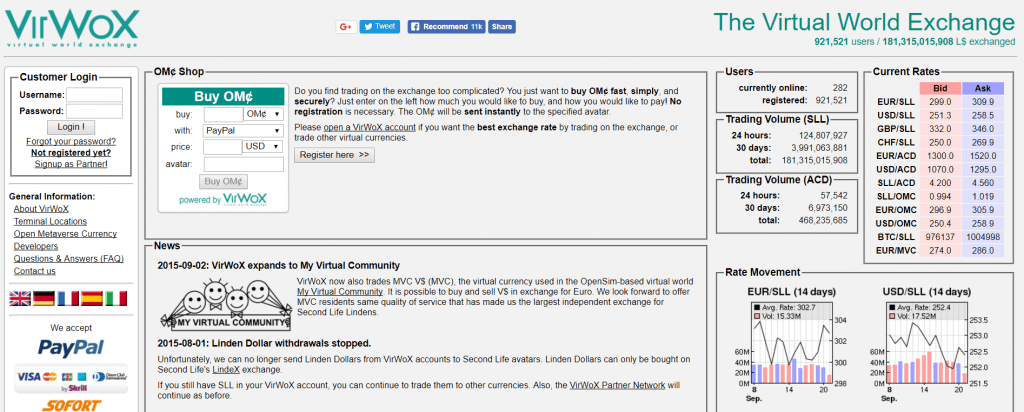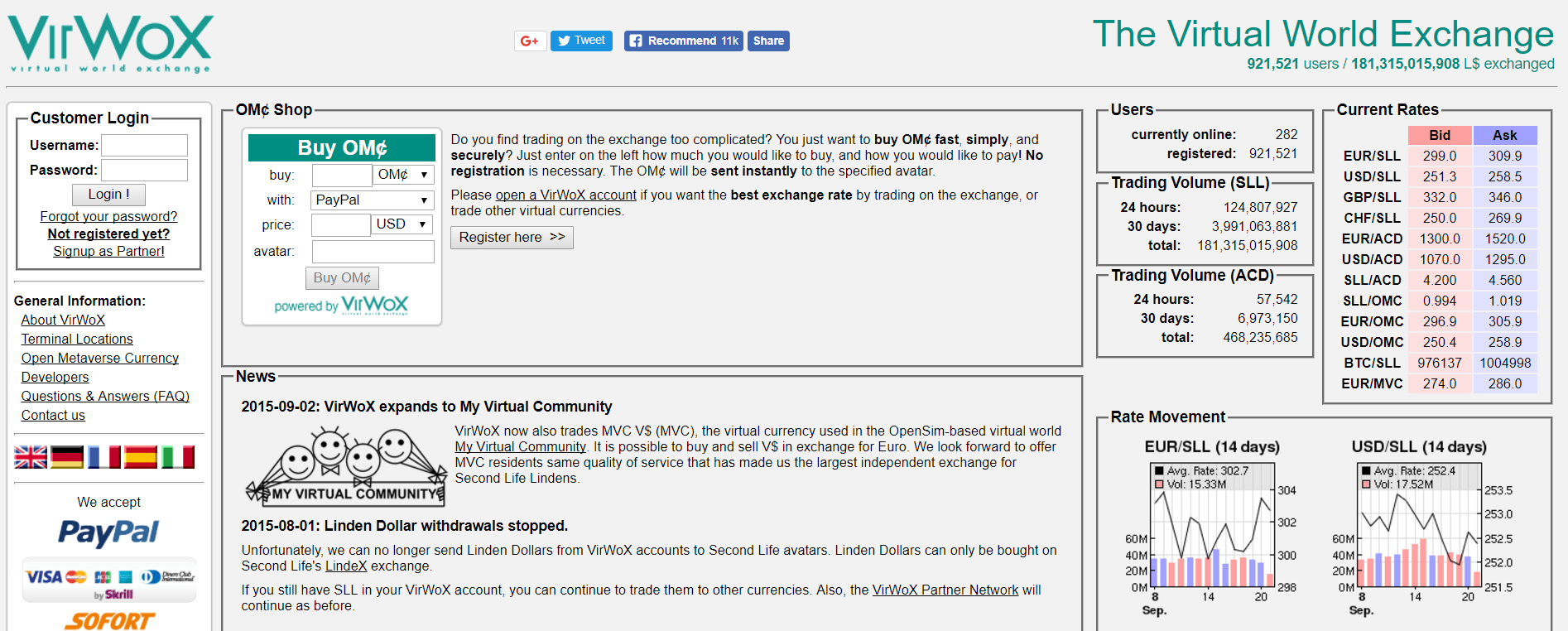 The major issue with this exchange is the fact that BTCs cannot be purchased directly. You have to get Second Life Lindens (SLLs) first and then swap them with BTC, incurring three times the same fee.
Pros
completely private way to get bitcoins;
PayPal available as a purchase method.
Cons
bitcoins cannot be directly purchased which results in large fees;
INR is not available fiat currency.
BuyUcoin
BuyUсoin is one of the new additions to the Indian cryptocurrency industry, being founded in 2016 by a team of bitcoin enthusiasts. Apart from BTC, at this platform, you will be able to purchase and sell 28 other altcoins with the help of IMPS/UPI/RTGS and NEFT transfers.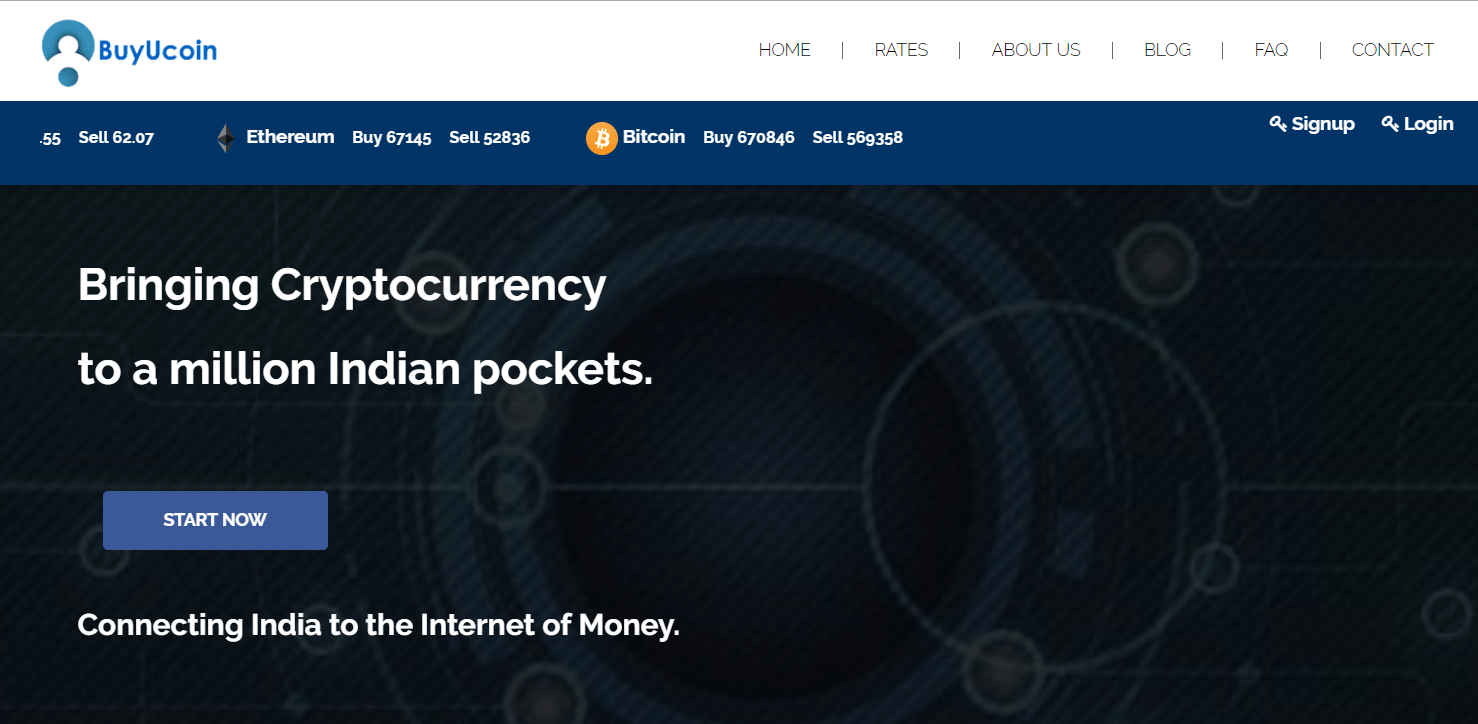 The company is KYC-AML compliant, meaning that verification is a regular part of the trade. According to the company, there are no fees for purchasing/depositing activities as the company makes a profit from exchange rates.
Pros
no transaction fees;
apart from BTC, 28 altcoins readily available for trade.
Cons
compliant with anti-laundering policies, meaning identity check is a must;
only bank transfers are accepted as a deposit/purchase methods.
bitcoin-otc
#bitcoin-otc is a platform that specializes in over-the-counter (OTC) transactions, where investors deal with each other in a single marketplace.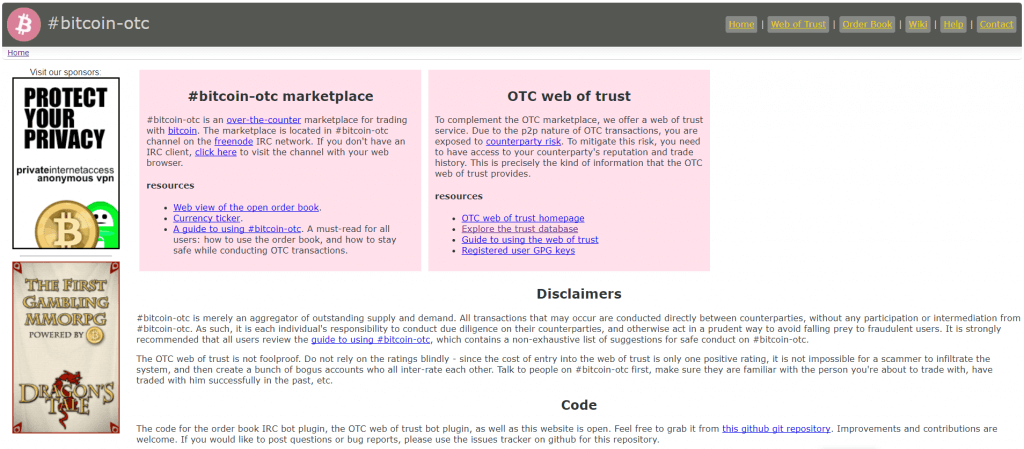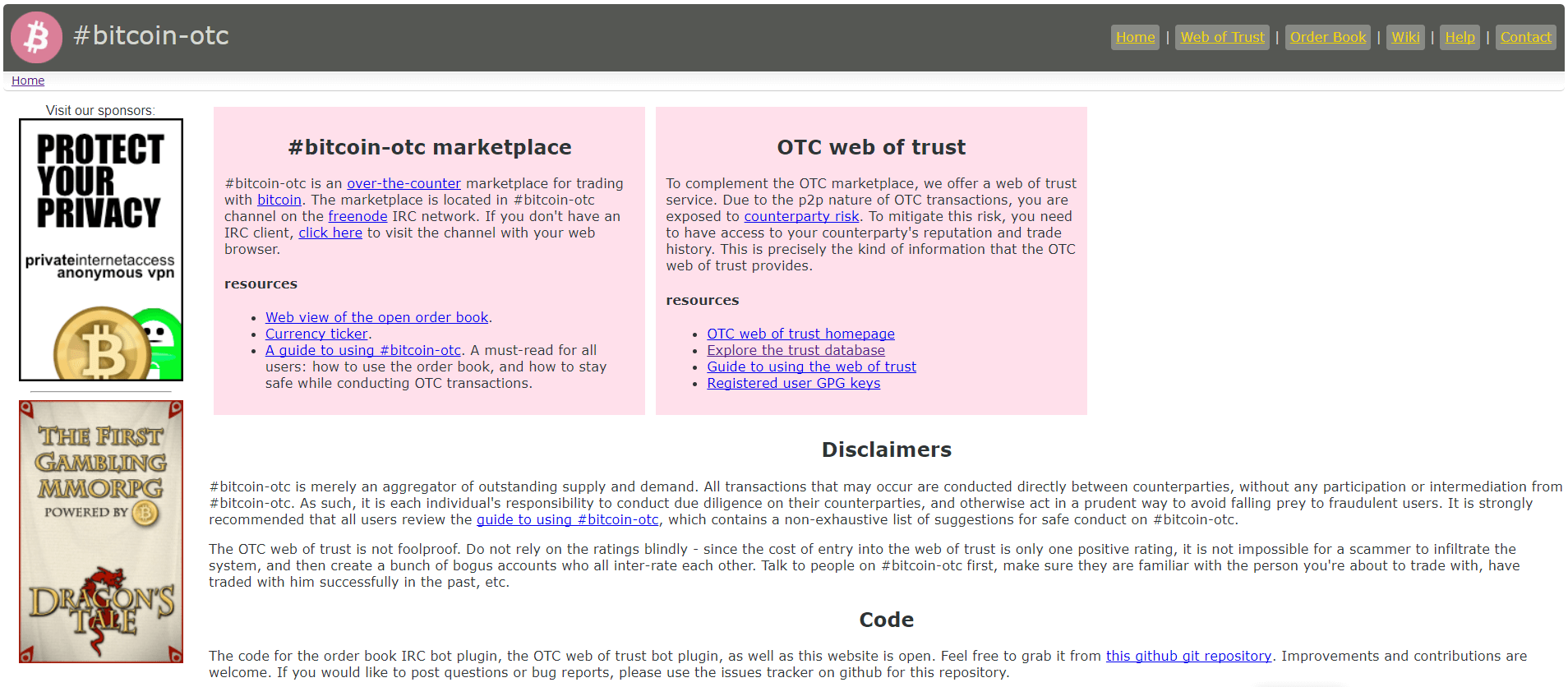 As a buyer, you seek out BTC ads from sellers and choose the most suitable one for your needs in terms of price, payment method and fiat currency required.
Pros
a private way to buy bitcoins;
number of payment method choices;
some offers have large volumes of coins available for sale.
Cons
it's quite easy to be scammed by new trading accounts;
the platform is geared towards experts in the industry and is very confusing for beginners.
Bitcoin ATMs
Bitcoin ATMs are a very comfortable way to get digital money, as you purchase bitcoins with a credit or debit card instantly.

Unfortunately, India is yet to open its first ATM teller, since the RBI is the government body that decides whether such service is should be allowed or not. Since the governmental representatives have been largely skeptical about the coins, such permission has not been given.
What Exchange to Choose?
The best exchange for you depends on several factors. If you are comfortable with verification of your identity, then most of the Indian-based platforms would be a good choice for you. Fees and purchase limits, as well as the availability of different payment methods also play a crucial role when it comes to the most suitable platform for your needs. Put all the pros and cons of different exchanges whose services are available to you and grade them to get the best option.
FAQ
Where to Sell BTC in India?
You can sell the bitcoins you have at many exchanges listed in this article. Head over to the platforms and check the selling values asked and choose the best option for you. You can earn quite a good profit margin if you plan your transactions according to the trends and catch the favorable value fluctuations.

Can I Buy Bitcoin Anonymously in India?
Most of the Indian-based exchanges would require you to provide scanned ID and proof of address. Thus, foreign-based companies, as well as P2P platforms, are a good option for you if you wish for privacy when buying bitcoins. Register an account at LocalBitcoins or VirWoX and get BTCs without any sort of verification needed from your side.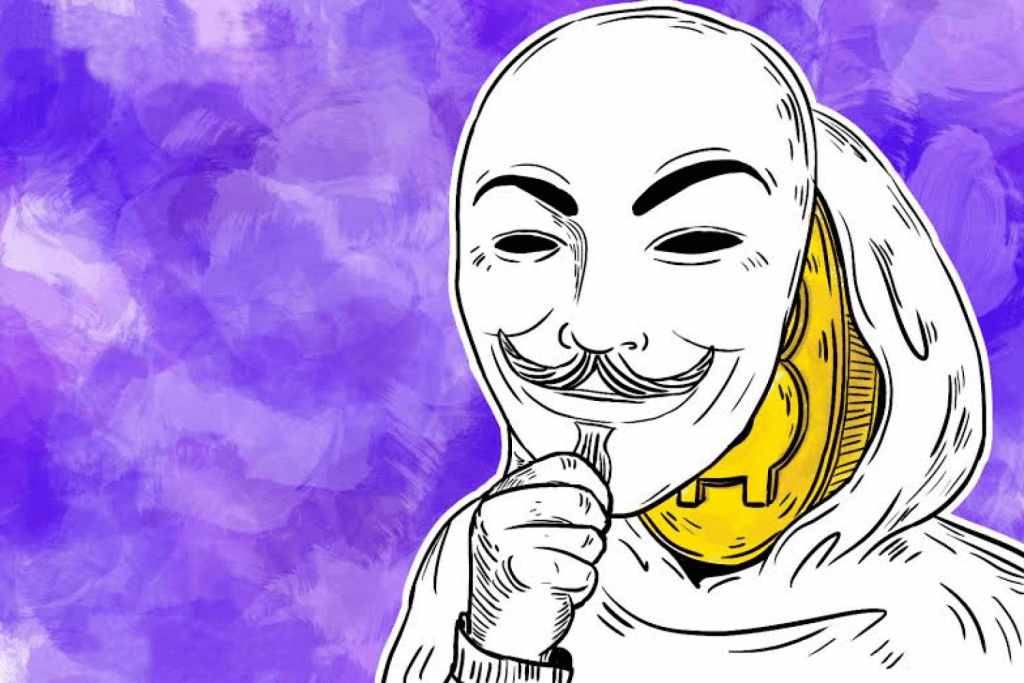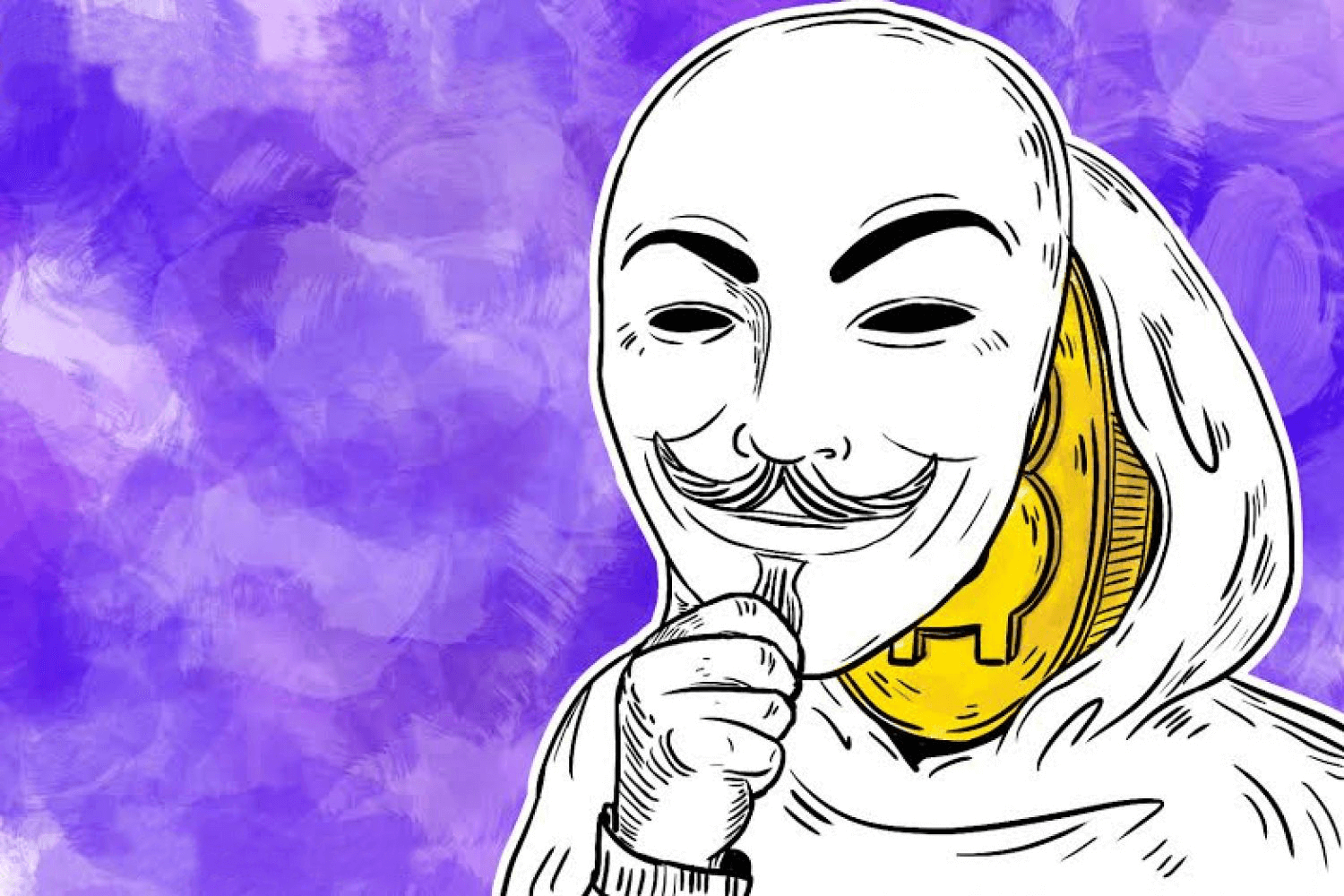 How to Use Bitcoins in India?
Currently, you can purchase and sell bitcoins at online exchanges, as Indian businesses are slow in accepting the cryptocurrency as means of payment. Another option is to go to online shopping websites that do accept bitcoin and buy products/services.
Purchase BTC in India Without Verification
Register an account at an exchange that does not require any sort of verification from you, such as ShapeShift, LocalBitcoins, Mycelium, #bitcoin-otc or VirWoX.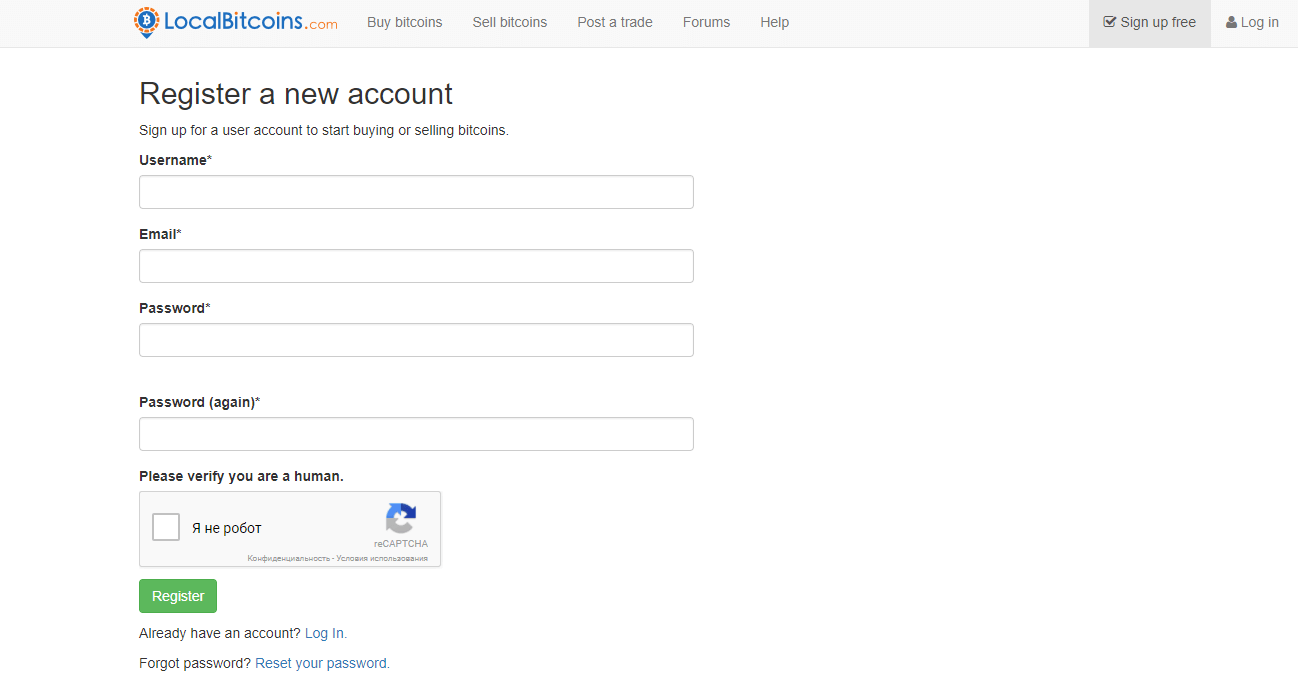 Search for the best offer in the market in terms of purchase method and BTC price and contact the seller. Do make sure you are working with people with positive trading history and are privacy-friendly.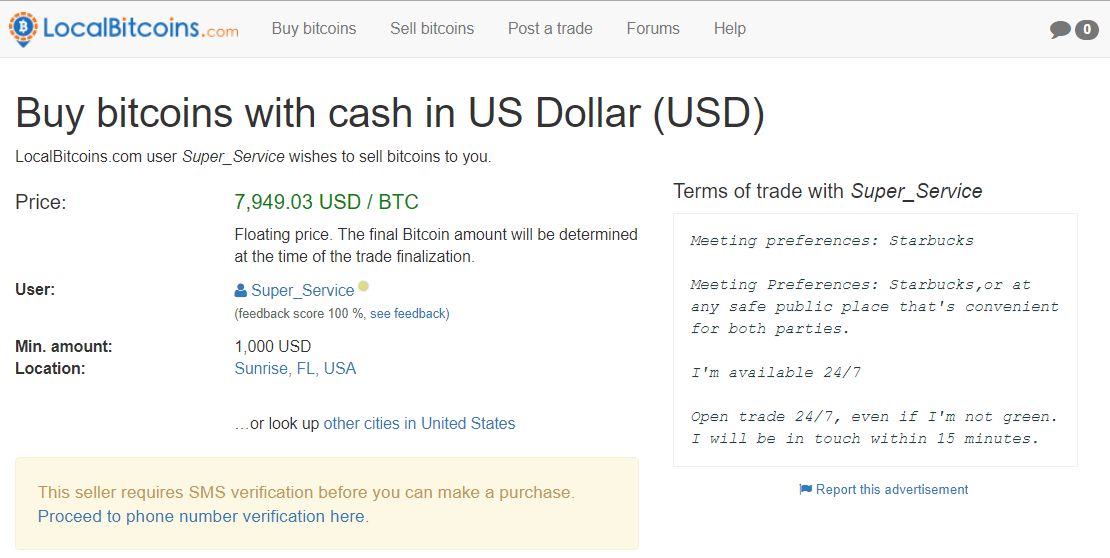 Follow the instructions on payment method and purchase process and at the end, provide your wallet address.
Do I Need to Pay Taxes on Bitcoins?
Since the government does not recognize bitcoin in its accounting and financial policies, you do not pay any sort of taxes when trading bitcoins. On the other hand, you cannot ask for legal protection in case of fraudulent activities of your trading counterpart.

If you wish to know more about Indian bitcoin market, please feel free to contact us at BitcoinBestBuy and we will provide assistance with whatever issue you might have.