It seems that not so long ago we first heard about bitcoin, and now more and more companies are taking it as a normal currency. Flexible payment system is convenient for customers. So, let's list all the places where we can spend the BTC.
Summary: Where Can I Use Bitcoins?
Register an account at the platform where you wish to purchase products online (in our case Microsoft).
Go to your "Account" and add your bitcoin wallet in the "Payment Methods" section.
Choose the software you wish to buy and proceed to payment gateway.
Click "Microsoft Account" and then "Add money with bitcoin" to choose crypt coin as means of payment.
Provide your address code and click "Buy" to end the process.
Since it was introduced back in 2009, bitcoin has been generating more and more interest as an alternative payment method that does not require the intervention of any financial institution. As a true decentralized peer-to-peer platform, it lets users carry out transactions directly between each other.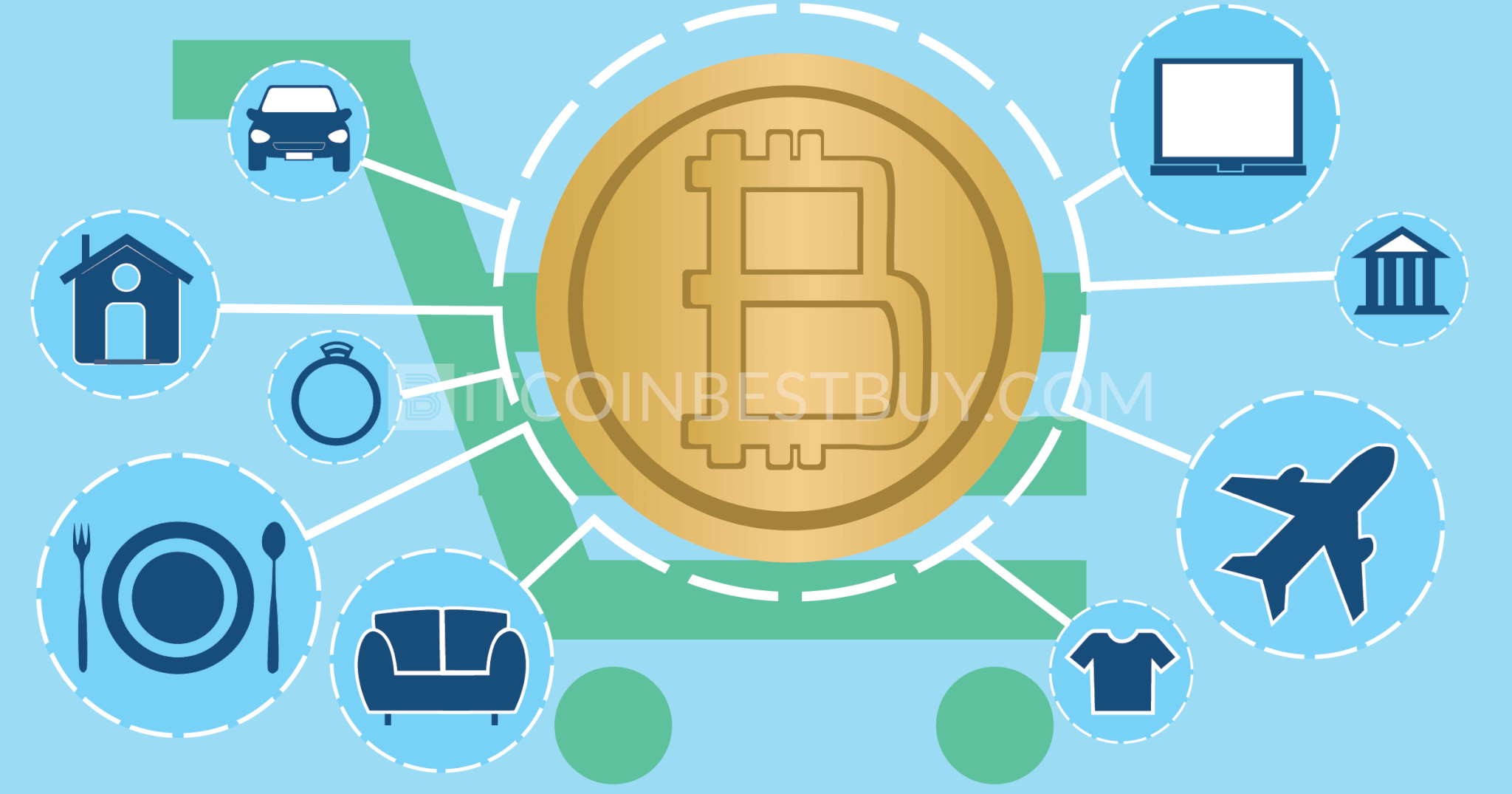 Bitcoin is at the peak of its popularity right now. Its acceptance has grown considerably. Millions of users enjoy the advantages that it provides and there are over one hundred thousand merchants and vendors that accept BTC as payment.
This guide will show you how and where you can use cryptocurrency to buy products and services. We aim to provide a detailed list of places that accept the coin as one of the purchase options online and in-store.
Buying Things with BTC
Many things can be purchased nowadays using bitcoin. There are plenty of options to spend BTC in exchange for goods and services, with a wide range of companies accepting it as one of their payment methods.
Bitcoin can be used to buy different stuff, from gift cards that can be used in many retailers, to paying for flights and hotel rooms, to buying content online, such as games and downloading music, to buying stuff to furnish your house.
Online Stores and Websites That Accept Bitcoins
With the interest that bitcoin has generated, there are now more retailers and online stores that accept it for payments. There is sure to be something for everyone. Here are some merchants that will have no problem accepting the cryptocurrency:
Steam, the gaming platform accepts virtually as well as regular payments.
Intuit, the software company that created TurboTax.
Dish Network, the satellite television provider has been taking payments in bitcoin for a few years now.
Microsoft, users can buy movies, games and apps from the Windows store and from the Xbox online store.
CheapAir, BTC can be used to book flights, car rentals and more.

How to Use Bitcoin on Amazon
Amazon is one of the largest retailers not to accept BTC or any other cryptocurrency. Since it is not officially accepted, it is not possible to use crypto on Amazon directly. However, there are ways to get around that. One of the most popular ways is to purchase a gift card from a supplier that does accept BTC. Gift card suppliers such as Gyft and eGifter have gift cards available from numerous retailers.

Other examples of these cards are the BitPay Visa debit card, Bitwala Visa debit card, the Shift Visa debit card, the CryptoPay debit card.
Walmart
Walmart is another major retailer that is yet to accept bitcoin payments. Those who want to use their BTCs when they want to shop at Walmart will have to find a way around it, much as is the case when they shop on Amazon. The mobile gift card app Gyft offers one alternative. You can use BTC to buy a gift card and then shop at Walmart with it.
Another option is using a service like Shakepay to convert bitcoin into USD or euros, but this is done for a fee.

There is also the possibility of using a card such as Visa Shift, which is linked to a Coinbase bitcoin wallet to do real life transactions, this card works just like any card at the point-of-sale.
Does Overstock Accept Bitcoin?
In 2017, Overstock became one of the first large retailers to accept payments with all major cryptocurrencies. Now users can buy online from Overstock's selection of products, which includes furniture, accessories, bedding, décor, rugs, and more, and they can pay using BTC along with numerous other cryptocurrencies.

This is made possible through integration with ShapeShift, an instant digital asset exchange which allows the conversion between different types of digital currencies in a matter of seconds.
To make a purchase with bitcoin, Overstock's customers should select the Pay with crypto option in the checkout page, then they are prompted to transfer the coins, the same way it works with any other digital wallet transaction.
Expedia
Expedia is a company that has demonstrated how to use technology to its advantage. As a matter of fact, the vision of the company is, "to revolutionize travel through the power of technology." BTC is one example of Expedia's use of technology, where the user spends tokens to get its service. In 2014, it became one of the largest online travel companies in the world to let its users pay with digital coin.

The company accepts the cryptocurrency through Coinbase. Customers who want to pay in bitcoin are re-directed to Coinbase's website to complete the booking. There, they will see the total cost based on an exchange rate set by Coinbase.
eGifter
eGifter is a platform that lets users buy eGift cards from over 250 national and online brands and charges no extra fee for them. Users can purchase a gift card for the desired merchant and of the desired amount and send it to a friend or family member, or to themselves.

This is a great option for indirectly using bitcoin with a store that does not directly accept payments in BTCs. Since eGifter does accept such payments, it is very convenient to purchase a gift card using the crypto and then using the gift card to buy something from the store. All the user needs to do is select a gift card, proceed to check out and select BTC as a payment method.
Shopify Stores
Shopify has integrated the Coinbase system to process payments, which means that over 750,000 online stores now accept bitcoins.

Some of the Shopify stores that take crypto payments are Joli, which sells handmade Italian leather sleeves for cell phones and iPads, Beloved, which sells apparel, Cloudy Sky LeatherWorks and many more. All Shopify users can use Coinbase to pay with BTC and those who are in the United States and have a bank account can convert their bitcoins to US dollars.
Tesla
Tesla electric cars are listed for sale on Alza's website and they can be purchased for 50 BTC. Alza has both the Tesla Model S and the Tesla Model X, a sedan and an SUV respectively, listed as available to be acquired using bitcoin.

Alza began accepting bitcoin in 2017, after receiving "numerous requests" from customers asking to enable the cryptocurrency as a method of payment. The company also installed BTC ATMs in its physical retail storefronts in Prague and Bratislava. It is important to note that Tesla Company itself, does not yet accept cryptocurrencies, crypto included, as a payment method for its vehicles.
Buy Modafinil with Bitcoin
Modafinil is a smart drug originally commercialized for the treatment of such symptoms as narcolepsy, shift sleep disorder, sleep apnea and others. It then became a drug used by people who wanted to stay alert. It is one of the popular ones of its kind because it provides brain stimulation, it "recharges" the brain, so to speak, without any negative side effects.

Although it is not necessarily cheap, many sellers offer discounts when placing orders using bitcoin. Offers go from 10% to 20% and even more. For example, ModafinilXL offers up to 35% off if the order is paid with bitcoin. If you can get such discounts using BTC, why would you want to use something else?
Send Money Using Bitcoin
International bank-to-bank money transfers are costly and usually take days to be effective. There is the alternative of services like Western Union and MoneyGram, but their fees are also high and their service is not always of the best quality.
Bitcoin can provide an alternative to this. It isn't complicated at all to send money using the coin. All that is needed is some BTC balance, of course, an online wallet and the BTC address to which the funds will be transferred to.
Restaurants That Accept Bitcoin
Restaurants seem to be some of the businesses most willing to accept cryptocurrency as payment. In the United States, there are over 80 of these establishments that allow patrons to order and settle the check with bitcoin.
Looking into the United States, for example, California alone has over 20 restaurants accepting the token, including Korean Spring BBQ, Downtown Johnny Brown's, Rossi's Pizza, Ocean Beach Deli, City Tacos and more. New York also has its selection of restaurants where this form of payment is accepted, including Le Village, Castillo Restaurant, Piccola Venezia, Lean Crust Pizza, and others.

Buy Gold and Silver with BTCs
Is it possible to buy gold or silver with bitcoin? Yes, it is. Since BTC was established, its prices have climbed considerably. As a consequence of that, its acceptance as a method of payment has spread and there has been growth in the trade between gold and cryptocurrencies.
Purchasing gold or silver partly due to the fact that process itself is quite easy to do, as many websites that specialize in trading the precious metals are now accepting bitcoin and other cryptocurrencies as a payment method. Some of those websites are GoldSilver, JM Bullion, BitGild, Apmex, Silver Gold Bull, SchiffGold and others.

Hotel Booking
Quite a number of travel sites now allow paying with bitcoin. For travelers, this usually means that they do not have to pay the costs of currency conversion, transactions fees, and they can be free of the fraud risks involved when a credit card is used internationally.
Services vary, and some of these websites will let you pay for everything using the cryptocurrency while others, like Expedia, will only let you pay for hotel accommodations, not for flights. Some of the examples are CheapAir, Destinia, Gyft.com and 9flats.com.

Buy Services
There are many other uses for BTC, apart from online shopping at retail chains. Bitcoin can be used not only for buying products. There are a lot of retailers that accept BTC for people to buy from their inventory. It can be used for the purchasing and hiring of services, from satellite television to online papers subscriptions and even dating websites. Many service providers are now accepting the cryptocurrency, due to its growth in terms of exchange network and infrastructure.
VPS Hosting or Domain Name
It is perfectly possible to use BTC to pay for VPS hosting, a domain name and domain registration. Several companies that provide these services accept the digital coin:
Hostinger: It offers fast web hosting at a cheap price. To use bitcoin, a user simply has to choose it as the payment method to complete the order.
Namecheap: A leading domain registrar that accepts bitcoin. With more than one million customers, it is the first major domain registrar to take BTC payments.
Host1Plus: A high-quality web hosting services provider, with servers in Brazil, Germany, the United Kingdom and the United States.
HawkHost: A company that has been in this business for more than 10 years. It has data centers in Dallas, Washington, Los Angeles, Amsterdam and Singapore.

Does Subway Accept Bitcoin?
Some Subway locations do accept bitcoin as a form of payment. These are in Moscow, Allentown, Pennsylvania and, more recently a Subway location in Buenos Aires has started accepting the coin as well. This is the first city in Latin America to do so.

The reason, not all Subway restaurants accept bitcoin is that the choice is made by individual administrators and not by the Subway corporation itself. So, it all depends on whether the person who manages the location thinks it is a good idea.
Can I Use BTC Payment in Taxi?
Taxi companies in some cities in Europe and the United States accept bitcoin as payment. This started back in 2013, with a Lithuanian company called JazzExpress. Cumbria Cabs has also gotten on board, as well as Go-Taxi.

Taxis that accept cryptos can also be found in New York City. Many taxis with the "Bitcoin accepted here" sign have been spotted.
Companies in London and in Budapest have also started taking payments in the cryptocurrency. A long-distance French taxi company in the city of Montpellier is one of the most recent additions to a steadily growing list of companies that want to accept the coin.
Games and Gambling Sites
One of the biggest areas in which cryptocurrency could make an impact is online gambling. They are useful for people who want to use online casinos, but do not want to share their details, do not have a bank account or live in jurisdictions where it is difficult to process this type of transactions.
Nowadays, there are many websites in which users can gamble using bitcoin, many of them offering the ability to do it anonymously, without registering personal details, bonuses and prizes, etc. There's Fortune Jack, BetChain, mBit and many others.

There also websites and apps that let users play games online using bitcoins and earn more of it as they play, such as BTC Riddles, Satoshi Quiz, Bitfactory and others.
Charities and Donations in Bitcoins
Every year, people donate to many charities all over the world. It is now possible to do this using bitcoin, too, with many organizations now accepting donations with it. Some of those organizations include:
the Electronic Frontier Foundation, which focuses on the protection of civil liberties online;
Wikileaks, an organization that provides classified and leaked information from governments and corporations;
Antiwar, a liberal website dedicated to encouraging the end of the war and military industry;
the Water Project, a charitable cause that invests to build local clean water solutions in sub-Saharan Africa;
the Internet Archive is a non-profit organization that wants to provide universal access to the information found on the internet.

Payment Platforms
For merchants to be able to accept bitcoin payments, they need to use one of the payment platforms meant for it. Some of those platforms are:
BitPay: A BTC payment processor based out of the US that has been around since the early days of the cryptocurrency. With the BitPay app, you can accept the coin as payment and convert it into 8 currencies for bank deposits in 38 countries.
Coinbase: One of the world's biggest bitcoin exchanges. It can also be used for accepting BTC payments. With Coinbase crypto payments can be accepted and converted into traditional currency.
CoinGate: It allows a merchant to accept BTC payments and receive payouts in euros, US dollars or coins. It also supports altcoin payments with ShapeShift integration.

Countries to Spend Bitcoin
Bitcoin is not linked to any government and it is not regulated by any central banks or agencies. A number of countries have taken a positive stance regarding BTCs, among them the United States, Canada, Australia, many countries in Europe including the UK, and others, like South Africa.
What Can I Buy with Bitcoin in Australia?
Some businesses in Australia currently accept bitcoin, so for those people who want to use it as a currency there to pay for things like coffee, lunch and other things.
Most of the activity in Australia is focused on the major urban centers, in the east coast of the country, namely in Sydney and Melbourne. Within these two cities, there are many places where you can pay using BTC.
In Sydney, for example, there are forty-one establishments, among them restaurants, financiers, ATMs and bars, including the Old Fitzroy, that accept the currency. Most of these locations are independent businesses.

Who Accepts BTC in USA and NYC?
There are some businesses that accept bitcoin in the USA, such as:
the plastic surgery practice bodySCULPT, based in Manhattan, NYC claims to the first in the area to accept BTCs as payment for their procedures, including liposuction;
according to the owner of the Dallas Mavericks, an NBA franchise will allow payments in bitcoin and other currencies beginning in 2018;
it is possible to order all of the menu items at the Great Lost Bear in Portland, Maine, and pay using cash, credit cards or cryptos;
people living in Minnesota or New Hampshire, are able to buy lottery tickets with credit cards or bitcoin using the Jackpocket app.

Places That Accept Bitcoin in UK
Bitcoin payment is supported in many establishments in the UK, both physical stores and online. These including music and video games stores, web hosting and domains companies, gift card suppliers, books, sports and recreational services, schools, clothing stores, office space, computer components, data backup service providers, electronic shops, etc.

The locations of these stores are as varied as the services and products that they offer, they are located all over the map in cities such as London, Shepperton, Sheffield, Cromer, Burnley, Bristol, Leeds and many others.
Where Accepts Bitcoin in South Africa?
South Africa has a thriving bitcoin market. Thousands of merchants currently accept this payment method. There are online and offline places where bitcoins can be used in South Africa. Here are some of them:
Africa Food for Thought: a non-profit organization, run by volunteers, which is essentially focused on equipping and supplying school feeding programs;
Alexander Bar, Cafe & Theatre: A stylish, cozy bar with snacks and a jazz soundtrack, plus an intimate upstairs theatre can be found in the Cape Town City Centre;
Cape Coffee Beans: An online store for coffee lovers;
Digicodes: an online retailer of Xbox Live Gold Memberships, PlayStation Network Cards, iTunes Gift Vouchers and more.

Places That Accept BTC in Canada and Toronto
It is very easy to come across establishments that accept bitcoin in Canada, in Toronto specifically there are several of them. bitcoins are accepted by many merchants in Toronto. There are many types of business such as apparel stores like Mindzai and Nallhart Apparel. As for gift stores, you have Fine Art Home Portraits whole foods are Herbal Infusions Tea Co., Mike's Bees, Smoke Bourbon.

As for lifestyle stores, you have Bare oaks, Unity Automotive, Urban Living Suites and many more. You also have photography studios, like BoPhoto Studio and ZinZan Studio Toronto.
What Can You Buy with Bitcoin in India?
The situation of bitcoin in India is not as straightforward as it is in other countries. Although bitcoin is not banned outright, it is currently not a valid currency in India for any transactions. However, there are few exchanges that can be used to convert them into Indian Rupees, such as Zebpay, Unocoin, Bitxoxo, and Koinex.

The point about the Indian government not recognizing bitcoin and other cryptocurrencies as legal tender has been made several times. The government has expressed a desire to implement regulations on cryptocurrencies, those plans remain unformulated. When exactly they will be regulated remains to be seen.
Shocking/Surprising Things
As stated before, bitcoin is highly popular right now, which means there are more and more services and products that can be purchased with it, from small to large things. In some cases, the advantage that bitcoin offers has been exploited and the currency has been used for buying illegal stuff, but in others, you can legally use bitcoin to buy something… unexpected.
A Little Bit About Silk Road
Silk Road was an online black market, best known as a platform for the sale of illegal drugs. It was operated as a Tor hidden service, and online users were able to browse it anonymously and securely without potential traffic monitoring. There was also a sister site called The Armory site whose focus was selling guns.

In 2013, the Federal Bureau of Investigation (FBI) shut down the website and arrested Ross William Ulbricht on charges of being the site's founder. Later that year, Silk Road 2.0 came online, run by former administrators of Silk Road. This website was also shut down, and the alleged operator was arrested in 2014.
Funeral
The Crescent Tide Funeral & Cremation Services is a fully licensed funeral service provider located in St. Paul Minnesota and serving the greater Twin Cities Metro Area. And yes, they can be hired and paid using bitcoin. They also offer a 3% discount if you pay in cryptocurrency.

Although this is a very specific kind of service and one that someone will only need when they are in a certain situation, it shows that bitcoin is penetrating more and more markets. The Enriquez Funeral Home, which also accepts payments in bitcoin, and is located in Urdaneta City, Philippines is another example of this kind of market penetration.
Tickets to Space with Virgin Galactic
Virgin Galactic is a spaceflight company that promotes space tourism, currently working to offer suborbital space flights. Although the company's maiden voyage has been delayed several times, the company is still optimistic about it and wants to have its first flight in 2018 in their own SpaceShip Two.

Virgin Galactic's customers have the choice of paying with bitcoin. One flight attendant from Hawaii has already bought her ticket using the cryptocurrency, and it will be interesting to see how many more come after her. So, just as the world of traveling is advancing rapidly, allowing people to go not only within the planet, the world of payment is advancing with it.
Wooly Mammoth Tusks
This has to be one of the strangest things anyone can buy, let alone paying for it with bitcoin. Well, it is possible. Back in 2014, a dealer in Vancouver by the name of Richard Marcus listed two mammoth tusks for sale for 175,000 dollars, saying he would also accept bitcoin.

The tusks were excavated in the mid to late 1980s, according to the listing, and there was even a video on YouTube that documents the discovery. Each tusk was said to weigh about 120 lbs.
While the trade of elephant ivory has been banned since 1989, and therefore selling and buying elephant tusks is illegal, the ban does not apply to mammoth tusks because the animal is already extinct, so this would be a completely legitimate "guilt-free" transaction.
FAQ
Do Banks Accept Bitcoins?
There are currently no banks that accept bitcoins in its form. Banks trade and transact in government-backed currencies only. Although bitcoin is accepted as payment some countries, traditional banks do not directly deal with it. Unless the bitcoins are converted to normal currency, there is no possibility of doing any business with banks using it. You might evaluate your company's worth per share using bitcoins but banks will not transfer it around for you.
Can You Pay Bills with BTC?
Just as it is getting easier to purchase more and more products with bitcoin, it is getting easier and easier to pay for daily services with it. Now it is possible to pay the gas, electric, cable, and cell phone bills in many countries around the world, as Canada, Mexico, Pakistan and Australia all provide channels on which you can use cryptos when fulfilling your obligations.
Keep Your Bitcoins in Safe!
If you want to keep bitcoins safe, you will need a wallet. These usually have two-factor identification to validate your identity, as well as private keys used to safeguard your transactions as well as provide recovery for your wallet. The best examples are Ledger Nano S, TREZOR and KeepKey, with each of them having its own set of features for you to use.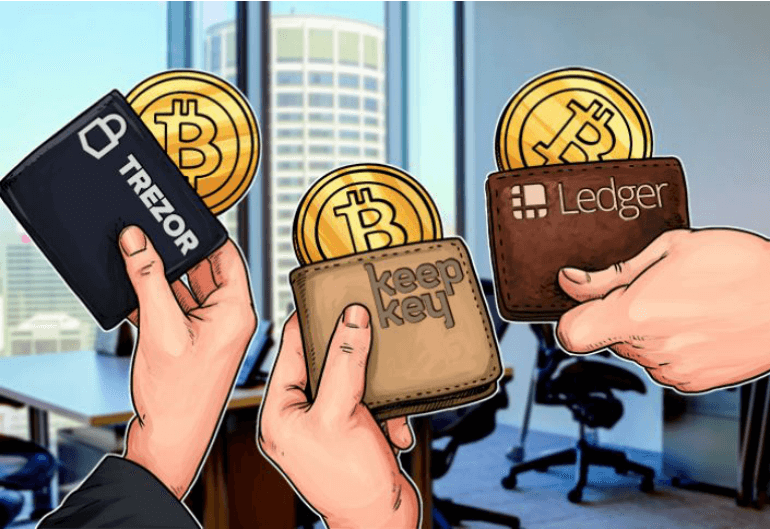 If you have a question regarding where you can spend your bitcoins, contact us at BitcoinBestBuy and we will provide you with needed assistance.