In this review summarizes BitQuick's trading functions you should be aware of while step-by-step guides serve to help you buy BTC quickly and easily at the platform. And for a beginners to the bitcoins market, then we recommend you to see our quick guide.
Summary: How to Buy Bitcoins at BitQuick
Go to BitQuick website and in "Buy" page click "Launch Quick Buy".
Enter the amount or value of BTC you wish to purchase and click "Next".
Choose a payment method (either cash deposit through bank or money transfer service).
Choose the exact bank or money transfer system that suits you and click "Next".
Verify your email and phone number and click "Buy Bitcoin".
You will receive a receipt with deposit codes that you should take to bank counter and pay in person.
Take with you the bank deposit receipt and upload the document to BitQuick to receive bitcoins.
Since 2009, bitcoin's network grew tremendously, with both businesses individual traders jumping on the train in big numbers nowadays. Thus, many platforms have opened in the meanwhile that offers bitcoins for both beginners and experienced traders alike. The number of purchase methods has increased as well, while regions that were not serviced before are finally on the radar.

This article takes a look at one of the more popular choices when it comes to bitcoin trade – BitQuick.
What Is BitQuick?
BitQuick is a peer-to-peer (P2P) bitcoin exchange owned by Athena Bitcoin Company, based in Dallas, USA. The owner is a bitcoin ATM distributor that operates solely in the United States. The exchange platform itself was established in 2013 while Athena Co. purchased BitQuick in 2016, acquiring rights and extended reach into the cryptocurrency market.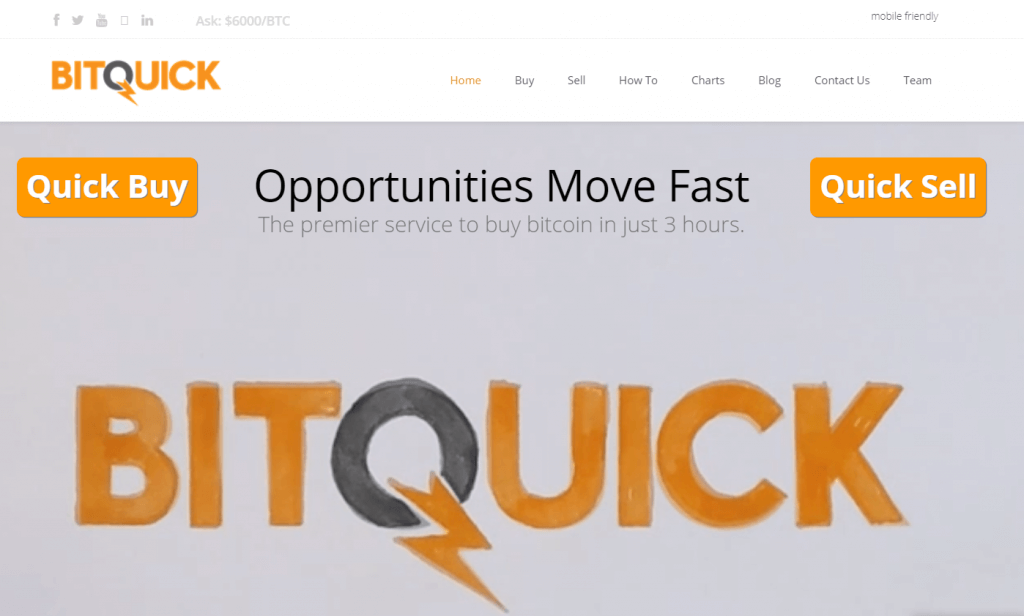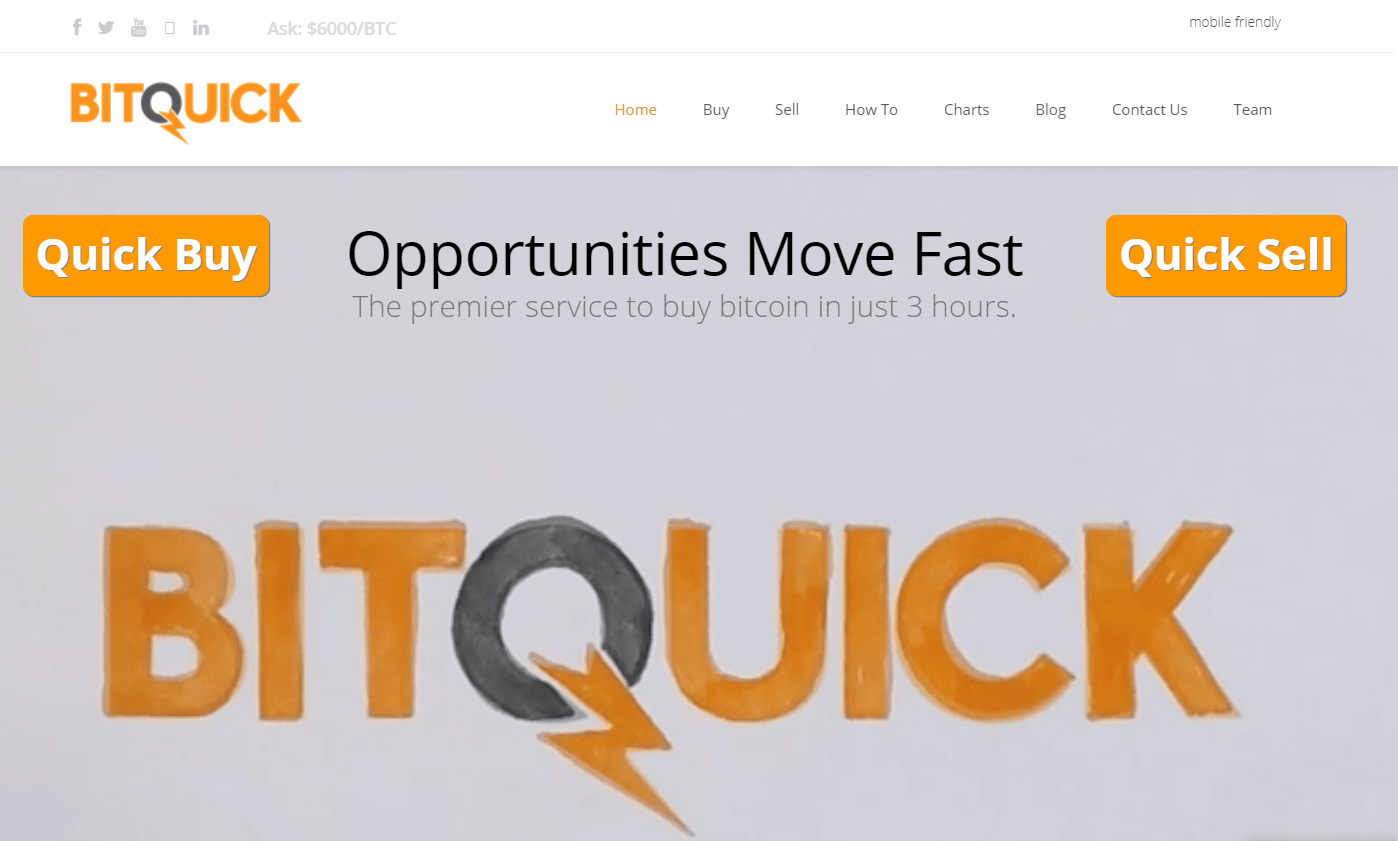 Exchange advertises itself as one of the fastest trade platforms in the US bitcoin market through cash purchases, with plans set to expand the business in several regions outside of US. Athena Bitcoin has also launched an AltQuick exchange, which is a marketplace where various altcoins are traded.
Payment Methods Available
There are two purchase options available for traders at BitQuick, them being cash purchases and money transfer systems. The cash payments can be conducted through most American banks, with traders going to the bank in person and make deposits with the help of receipt they received from BitQuick.

Money transfer systems have pretty much the same payment process, with the difference that, instead of banks, you cash out at Western Union or MoneyGram offices.
Fees
BitQuick itself charges 2% service fee in all purchases you make, with mining fees included as well. The important fact that you should know is that sellers themselves set the price and include their own fees, depending on the desired payment method.

Thus, the BTC price itself varies greatly among different ads that you can see and the values already include all the relevant fees.
Security
In our opinion, although exchange is very privacy-friendly, security measures can be viewed as scarce and inadequate. Escrow service does exist for buyers to use but since no registration of an account is actually needed, functions like 2FA are nonexistent. SMS verifications might add another smaller layer of security but they can also be fooled, leaving scam ads to be posted without issues.

Add to that a hacking incident in March 2016 and you get an idea why we think additional security measures need to be implemented. On a more positive note, the escrow service is third party-based and insured up to $250,000. Still, caution needs to be exercised to avoid potential problems.
Privacy Policy
You do not need to verify your details or even register an account at BitQuick to be able to purchase and sell bitcoins. The only verification that you will need to complete is email and phone number, both of which take less than 5 minutes to complete.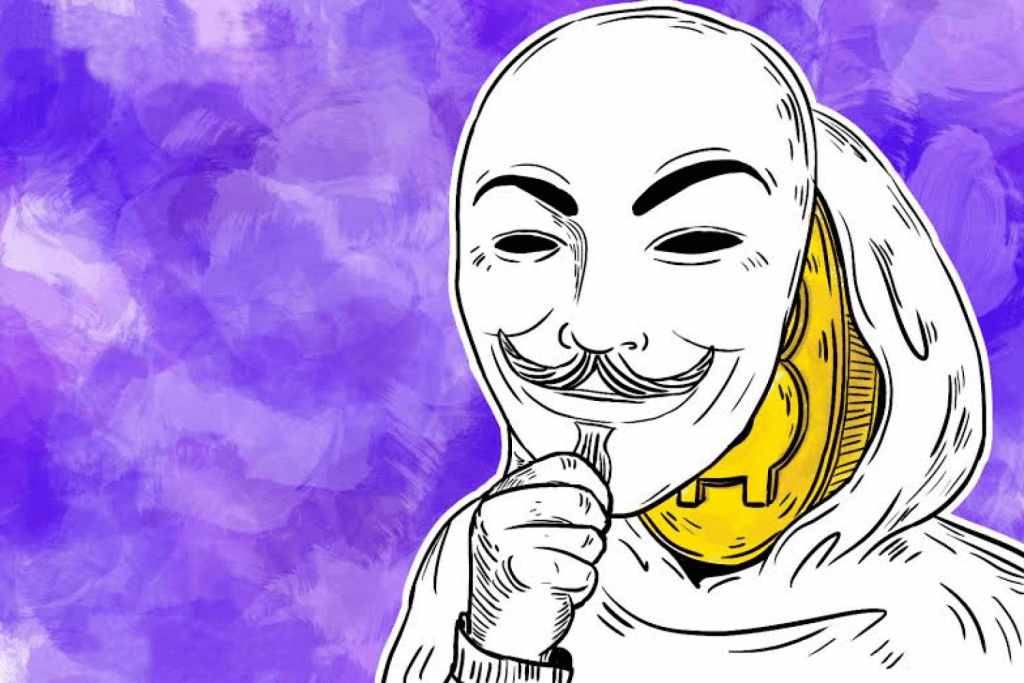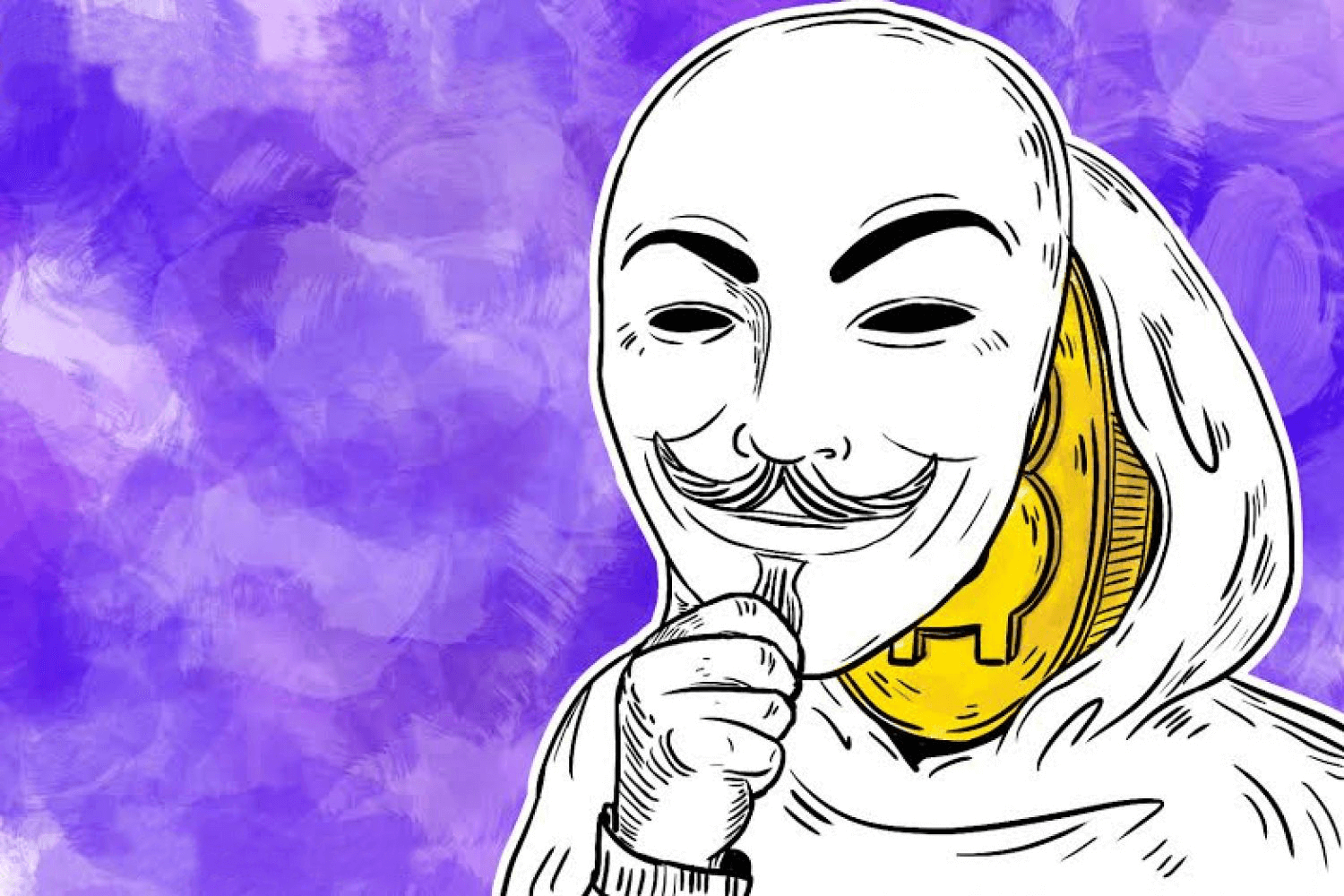 No personal details are needed, thus cash purchases at BitQuick can be considered as one of the most anonymous options out there in the industry when it comes to buying BTC.
BitQuick Trading Analysis
The trading interface at the exchange is quite simple and is geared towards beginners with a simple buy and sell functions. BitQuick does not offer margin trading services for more experienced traders, since it is geared towards beginners in the crypto industry.

Once trader chooses the offer, he or she gets an online receipt with details of the trade. The said receipt can be printed out so you can carry it to the bank teller and make a cash deposit in person. Scan the bank confirmation receipt and provide it to BitQuick platform to finalize the trade. Do take a not that escrow release of bitcoins to your address takes up to three hours.
BitQuick vs Other Exchanges
In the case, if cash purchases are not your favorite way to get bitcoins, there are other great online exchanges that you can use to get bitcoins from. Comparing these exchanges with BitQuick would provide you with the crystallized idea of what strengths and weaknesses the platform have, especially in terms of fees, verification requirements and available purchase methods.
Gemini
If you have a bank account and purchases made through ACH or wire transfers are your favorite way to get bitcoins, then Gemini might be the right choice for you. The exchange accepts bank transfers only for costs ranging from 0% to 0.25%, deepening if your order is considered to be a maker or a taker.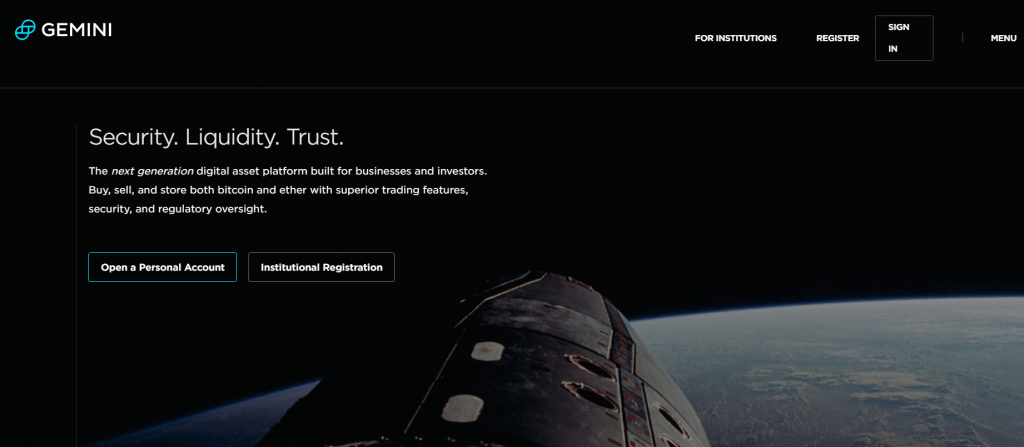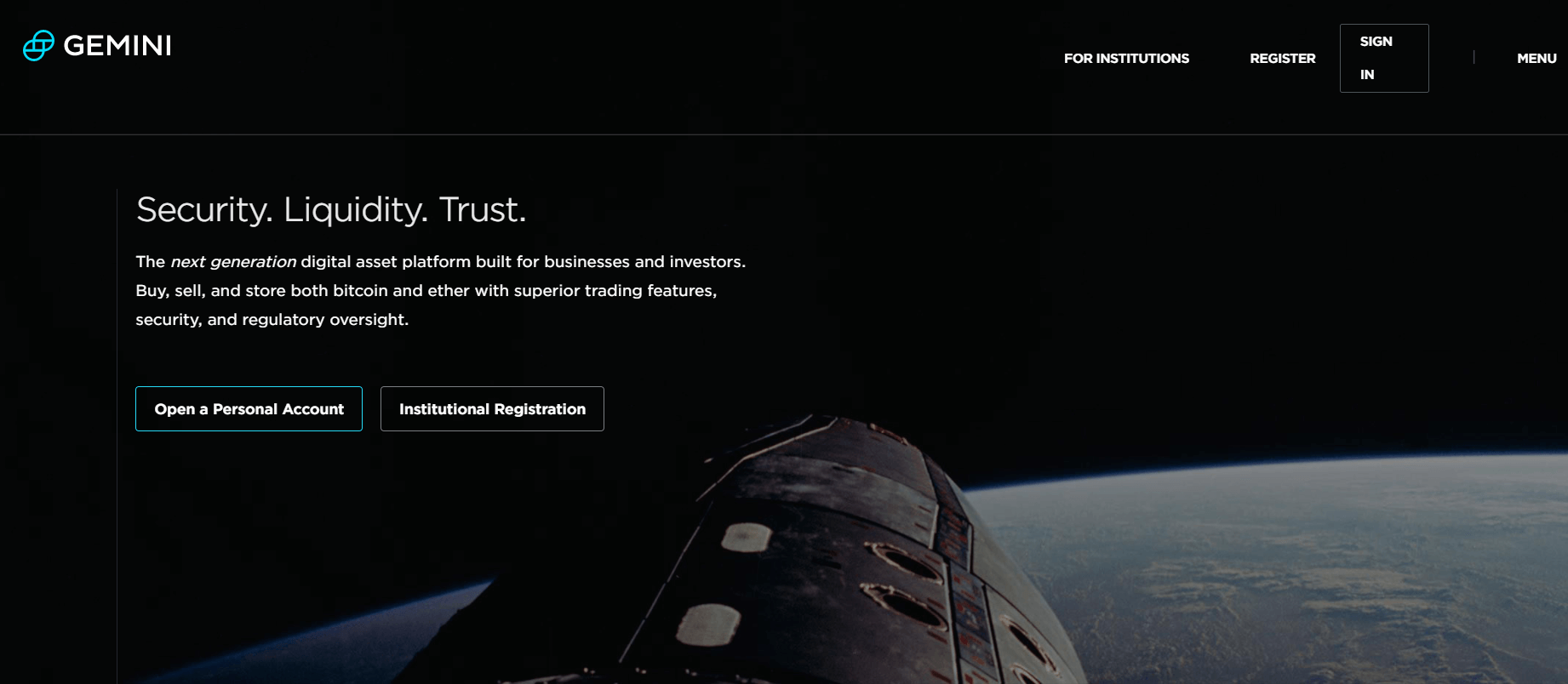 Verification is a must at this platform and you undergo the process before you can even start the trade. On the plus side, Gemini operates in more countries than BitQuick, as traders from the USA, Canada, Japan, South Korea, Hong Kong, Singapore and the UK can buy BTC. The trade itself offers a lot more tools than BitQuick and is considered as advanced user-oriented.
CEX.IO
CEX.IO can be considered as a crossover between Gemini and BitQuick, as the platform is both beginner and expert trader friendly. Accepted purchase methods are bank transfers, credit or debit cards and online bank deposits. Service is available globally, while accepted fiat currencies are EUR and USD.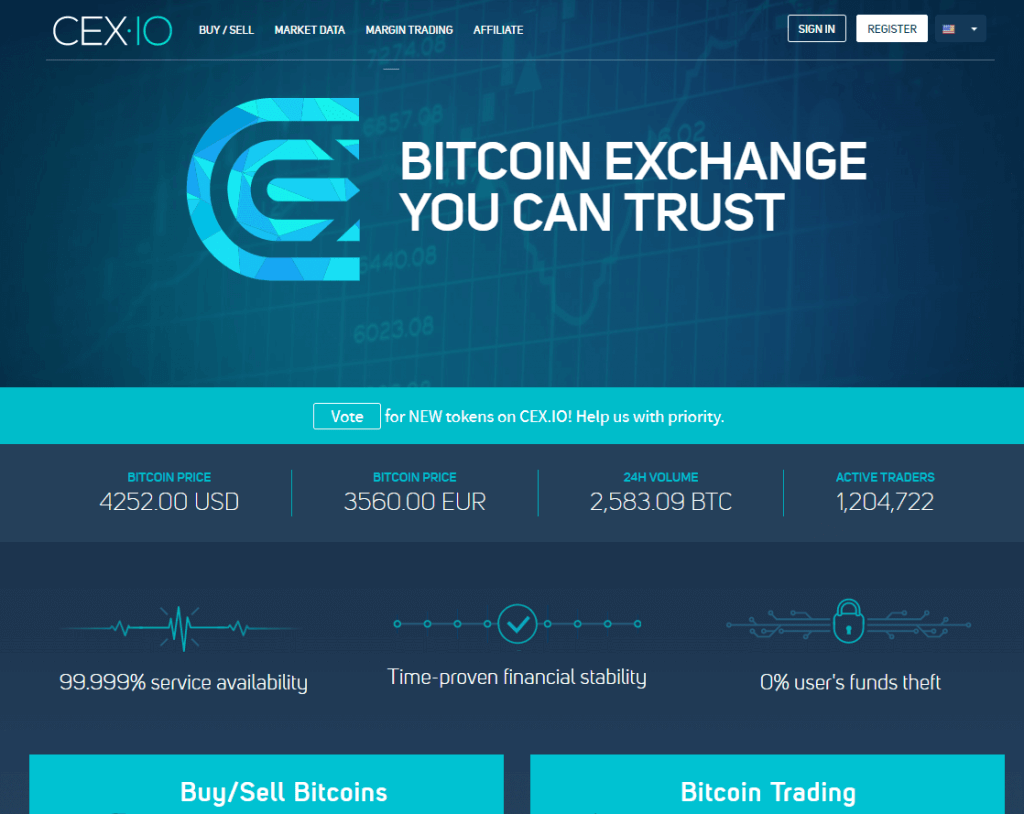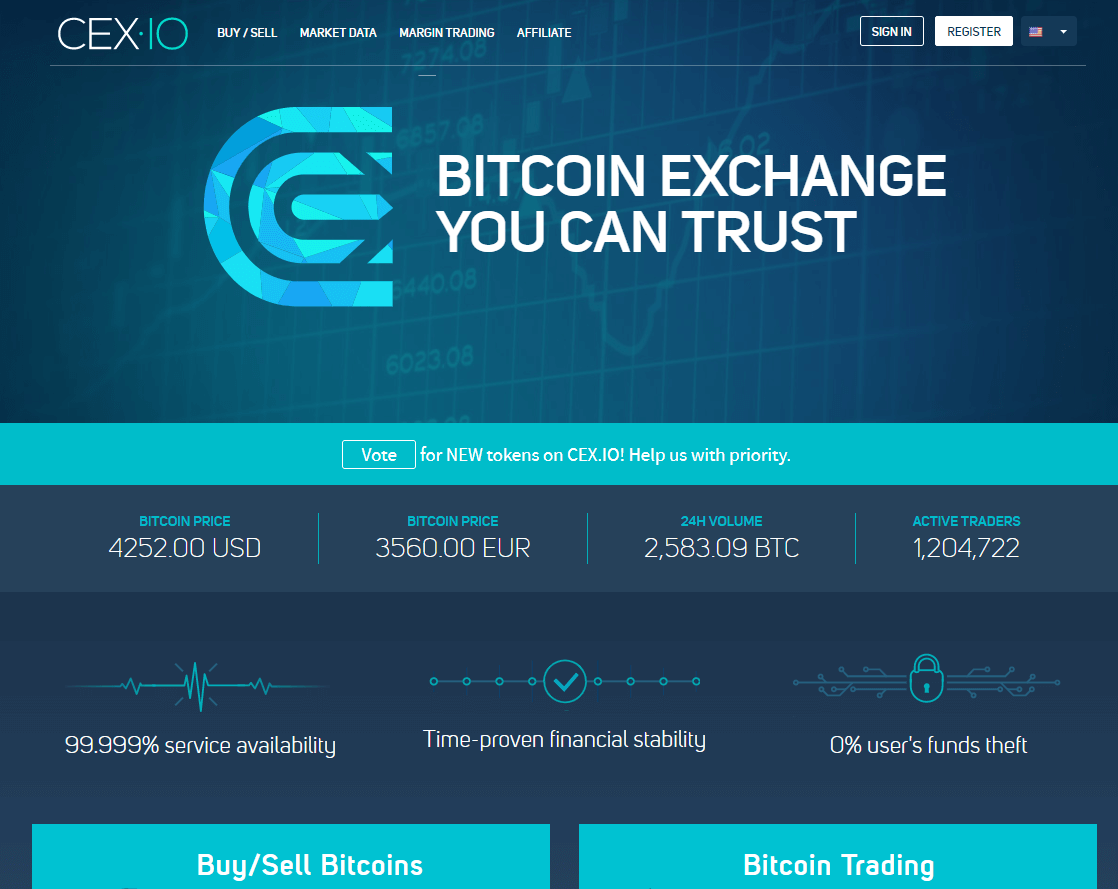 Fees range depending on the purchase method chosen, with the cheapest being bank transfers (0.1% to 0.2%) and credit/debit cards being the most expensive (3.5% + maker/taker fees). The verification tiers ensure that smaller trades can be processed without trader's privacy breached, though larger purchase limits would require scanned ID and proof of address.
Supported Countries
Currently, BitQuick serves USA soil only, as American banks are accepted as only intermediaries. The money transfer systems like the Western Union and MoneyGram work only for offices located within the States. Exchange works for almost all States, New York being the exception due to the highly expensive BitConnect fees imposed by regulatory bodies.

The company has future plans regarding regions located outside of North America, in particular, Taiwan and India. The expansion is yet to be announced so keep an eye on news feeds.
Transactions Speed
Transactions can take up to several hours, depending on how close bank office is to you and how responsive seller is. Once you have committed the trade, you need to head over to the nearest chosen bank location and make a cash deposit. Uploading the receipt from the bank would then start the verification process, which lasts up to three hours until coins are moved from escrow service to your address.

Does BitQuick Have a Support?
Support representatives from BitQuick can be reached on all days during the week through email, phone and Facebook. The user reviews have deemed the support department as responsive and somewhat fast compared to other exchanges in the industry. Additionally, you can post a ticket online as another channel of communication.

The company posted numerous blogs about the bitcoin and the BitQuick platform but we deem the "How To" the most important support section as it provides you steps on how to use exchange's services.
Verification Process
As mentioned before, the only verifications you will go through when purchasing bitcoins from BitQuick ads are email and phone number confirmations.

At the purchase confirmation page, simply click "Verify with SMS" or "Verify with a call" after you have entered the mobile number on the form to the left. That's how simple it really is!
How to Buy Bitcoins on BitQuick?
You do not need to register an account on BitQuick to start BTC trade. Click "Buy" button at the top of the screen and then "Launch Quick Buy".

Then put the number of bitcoins you wish to get and click "Continue".

Choose the payment method (either bank or money transfer offices) and proceed to the payment gateway.

At the last stage, complete the phone verification and read terms of trade to be sure everything is up to your liking. Once done, click "Buy" button at the bottom of the page to receive a receipt on your email.

Print out the receipt and head over to the nearest office of the chosen bank and pay in cash your bitcoins. Upload the receipt to BitQuick and you should get BTCs within next three hours in your address.
Selling BTC via BitQuick
To start the process, click "Sell" button at the top of the homepage.


You will get a form that should be filled out, listing your email address, amount of bitcoins you wish to sell, wallet address and acceptable purchase method.

Provide bank details as well as what kind of price strategy you wish to implement (fixed or variable according to the industry average). Once you have filled out all necessary spaces, click "Sell Bitcoin" and wait until a suitable buyer comes along, picking up on your offer.
BitQuick Mobile App
Although the web platform can be accessed through mobile phones, there is no downloadable app for either iOS or Android devices. You can still do transactions on your phone but the experience would be the same as if you are sitting in front of your computer, searching for suitable bitcoin offers.

BitQuick Alternative Exchanges
We at BitcoinBestBuy have compiled a number of reviews concerning other exchanges that you should check out, as they vary in fees, purchase limits, verification requirements and service availability.
Bitfinex Exchange Review
Geared towards more experienced bitcoin players in the market, Bitfinex offers a private environment where you can purchase and sell cryptocurrency for low fees. We have analyzed the exchange's margin trading, as well as listing platform's pros, cons, purchase limits and security functions.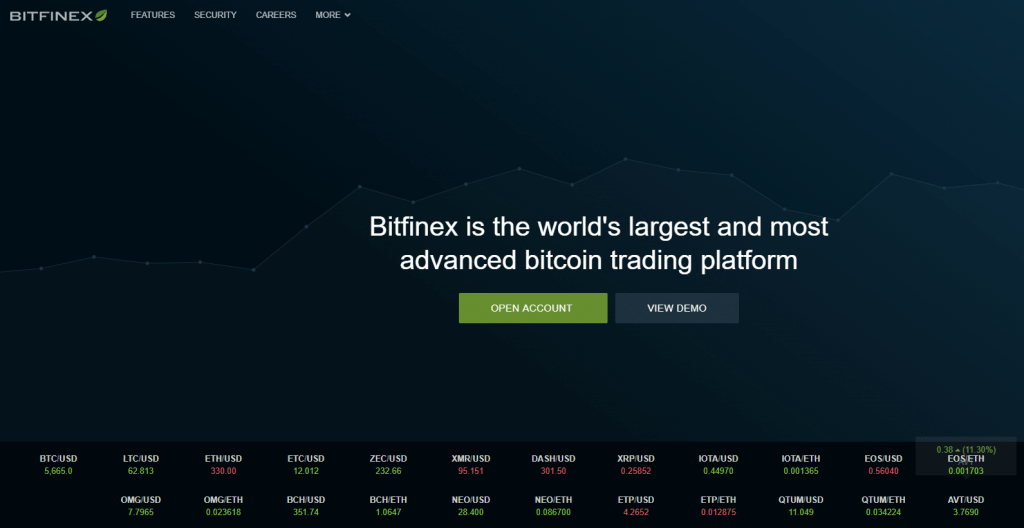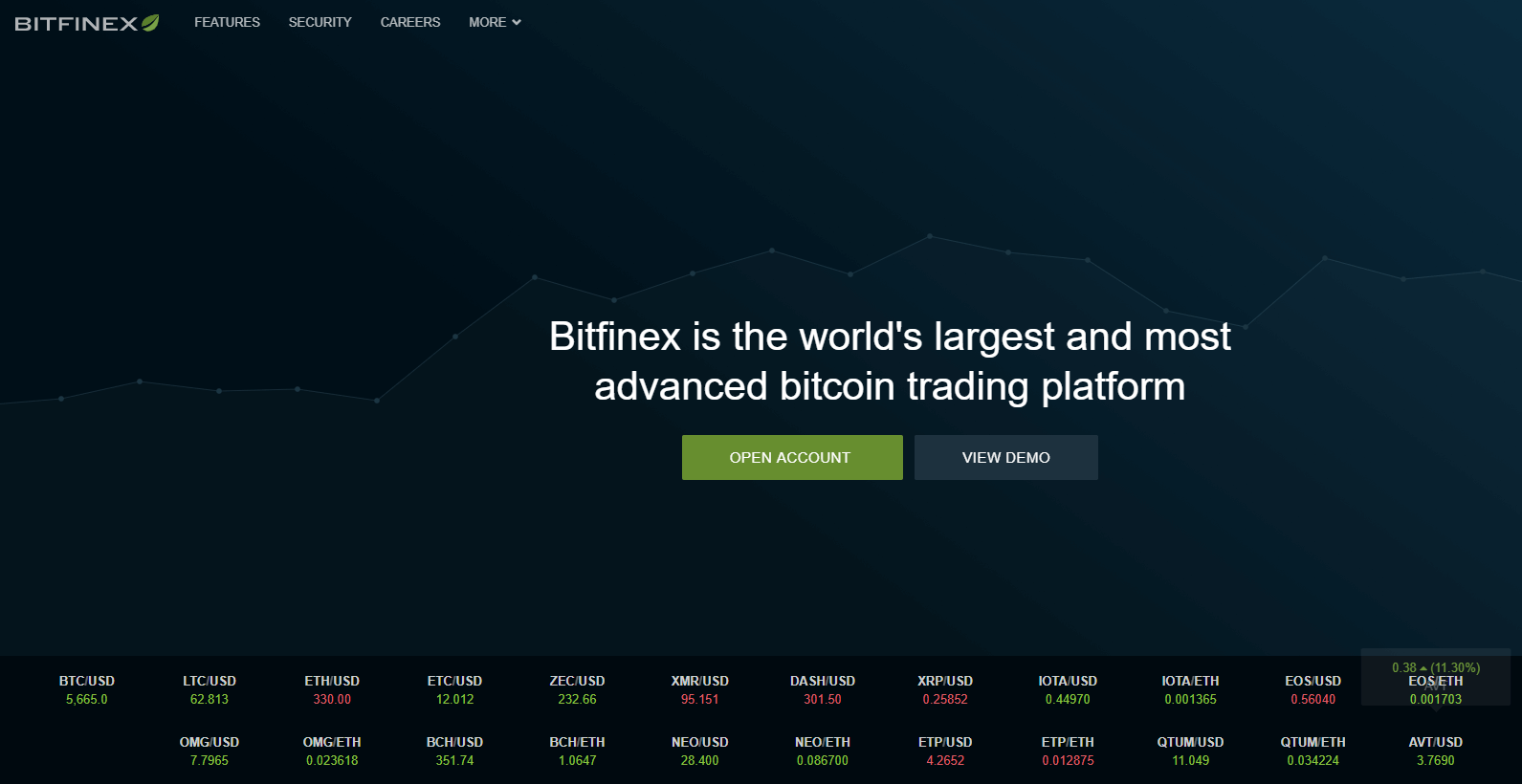 You should definitely check our review about the largest bitcoin marketplaces in the world, as we have provided you with guides on how to purchase and sell BTC easily and safely using Bitfinex.
Read Bitstamp Review
Bitstamp is one of the first licensed BTC exchanges in Europe and is based in Luxembourg. You can purchase coins at this platform using credit or debit cards, coupons and bank transfers (SEPA and Wire).



Head over to our review of the exchange as we list out what you can do on the platform, what are pros and cons, verification requirements and trading fees.
More About Coinbase
When considering BitQuick vs Coinbase, there are several aspects that should be mentioned concerning BTC trade. To start off, Coinbase is available in 32 countries, while BitQuick operates only in the US. Additionally, Coinbase offers three different purchase methods (PayPal, credit/debit cards and bank transfers) while BitQuick uses only cash deposits.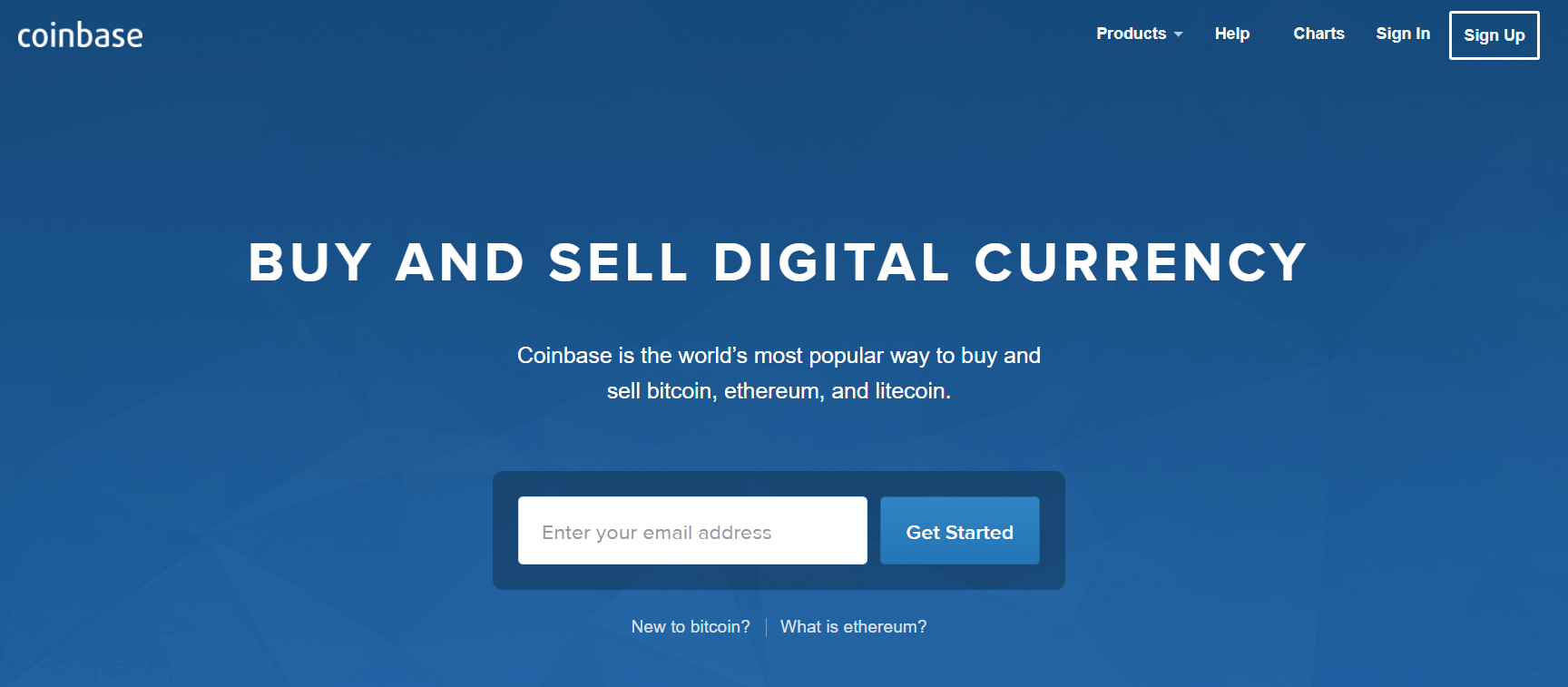 Head over to our review of the Coinbase to get more details about the Coinbase, so you can compare these two platforms more accurately.
You can find more information about BitQuick and alternatives at BitcoinBestBuy, as our team of experts is ready to assist you at any time.