Bread wallet is considered to be the simple and secure online platform to store bitcoin, ethereum and other digital currencies. In this quick guide you will find exact information about it to make your own opinion. Go to reading to be informed.

Summary: How to Use Bread Bitcoin Wallet
Go to the Apple Store and download the app on your iPhone.
Set up your PIN code and backup key, writing these codes on a piece of paper as well.
Click "Receive" button to generate QR and address codes.
You can also use "Buy" option, purchasing the coin from other users.
There have been many hacking incidents in past years connected with online wallets. Many of them came to be as a result of poor security measures provided by the wallet management teams, in combination to the users' lack of knowledge on how to properly protect their balances using safety measures.

With this review, we will help you to learn more about the use of the Bread bitcoin wallet application and the security it provides to make transactions easily and securely. We go through its features in terms of safety tools, backup & recovery, how to deposit and withdraw coins from your wallet and fees.
What Is Bread?
Bread wallet is an online service provider that developed a stashing mobile app for you to use when storing bitcoins. The program is available only on mobile platforms, where both iOS and Android users are supported. Other platforms, such as desktop or web pages, are not part of the Bread system.

Bread is an independent client, so users can send and receive bitcoins without depending on a server. Thus, it offers a simple and secure application that connects users directly with its system and network, allowing them to send and receive any number of bitcoins from any place, any time. Service is available globally, as anyone with a phone who can download and use apps is eligible to create an account on Bread's platform.
Supported Cryptocurrencies
It is worthy to note that Bread wallet works with only two cryptocurrencies, them being bitcoin and Bitcoin Cash. Other coins like Ethereum (ETH) or Litecoin (LTC) are not supported at this stage since developers are concentrated on bitcoin products only.

Bitcoin Gold is yet to be added as well while there are no plans for other tokens to be included in near future.
Bread Fees
El Bread is a free digital application once downloaded. Bitcoin (BTC) transactions, on another hand, do have fees. In recent update you are allowed to adjust these rates based on the priority for the user, offering them the option to pay more for faster transactions. In case you wish to buy coins through Bread, you pay 5% fee when using credit card method.
Breadwallet Features
In this quick guide, we go over several features, them being ease of use, security, two-factor authentication (2FA), transactions and customer service. These are important factors as they show just how efficient and safe wallet is when compared to other, similar products.
Ease of Use
Bread wallet has a pretty simple interface for you to use, with many functions visible from the homepage. The phone program also made setting your keys and backup easy, especially for beginners , trough experts might find the wallet lacking in more advanced security and transfer options.

The presentation of your records is overly simple, with no charts available for you to check out your own movements. This is where wallets such as Coinbase have an upper hand when veteran traders are concerned.
Bread Security
After creating a new wallet, the Bread app generates a list of 12 words called "Paper Key", which is essentially a recovery phrase. It is one of the main Bread's security functions and is used mainly to restore access to a wallet from another mobile, in case of loss or theft of your mobile phone.

It is recommended to write each word on the list on a sheet of paper and keep the paper in a safe place. You also have touch ID tool, if you have installed the app on your iPhone or iPad, as well as a 6-digit PIN code.
Two-Factor Authentication
Bread wallet does not have 2FA as a security measure, due to the application being available on mobile phones only. We consider this as an issue that needs to be fixed in the near future, as codes and touch ID tools are mere to stop hackers when trying to enter and use your balance.
Unconfirmed Transactions
With the Bread wallet, you can choose your level of risk, depending on the situation, therefore the levels of confirmations will depend on the type and magnitude of the transaction. You can spend bitcoins you have received before the incoming transaction is confirmed.
Does Bread Have Customer Service?
Bread wallet offers FAQ section as well as support direct email for you to adhere to. The email also works as ticket system though not as fast as with online platforms.

Live chat is still not available while the website, from which the app is downloadable, does not offer other functions.
How Does Bread Work?
To sue it, only phone devices are applicable, meaning that desktop and other platforms are not supported. You go to the Google Play or Apple store using your phone and download the app for free in order to get the Bread.
Once the installation is over, you are set to use it without any issues, with only back up seed and PIN code needed to be set to be fully functional.
Comparison with Other BTC Exchanges
In this review, we went over several platforms that offer similar services but are yet very different in terms of fees, security tools available, cryptos accepted and many other factors. For this benchmarking analysis, we have chosen to cover Coinbase, Blockchain, Mycelium, Airbitz and Jaxx wallets.
Coinbase vs Bread
The key difference between the two is ownership. With the Breadwallet app in your iOS you manage your private key, therefore you have direct access and ownership of your bitcoin.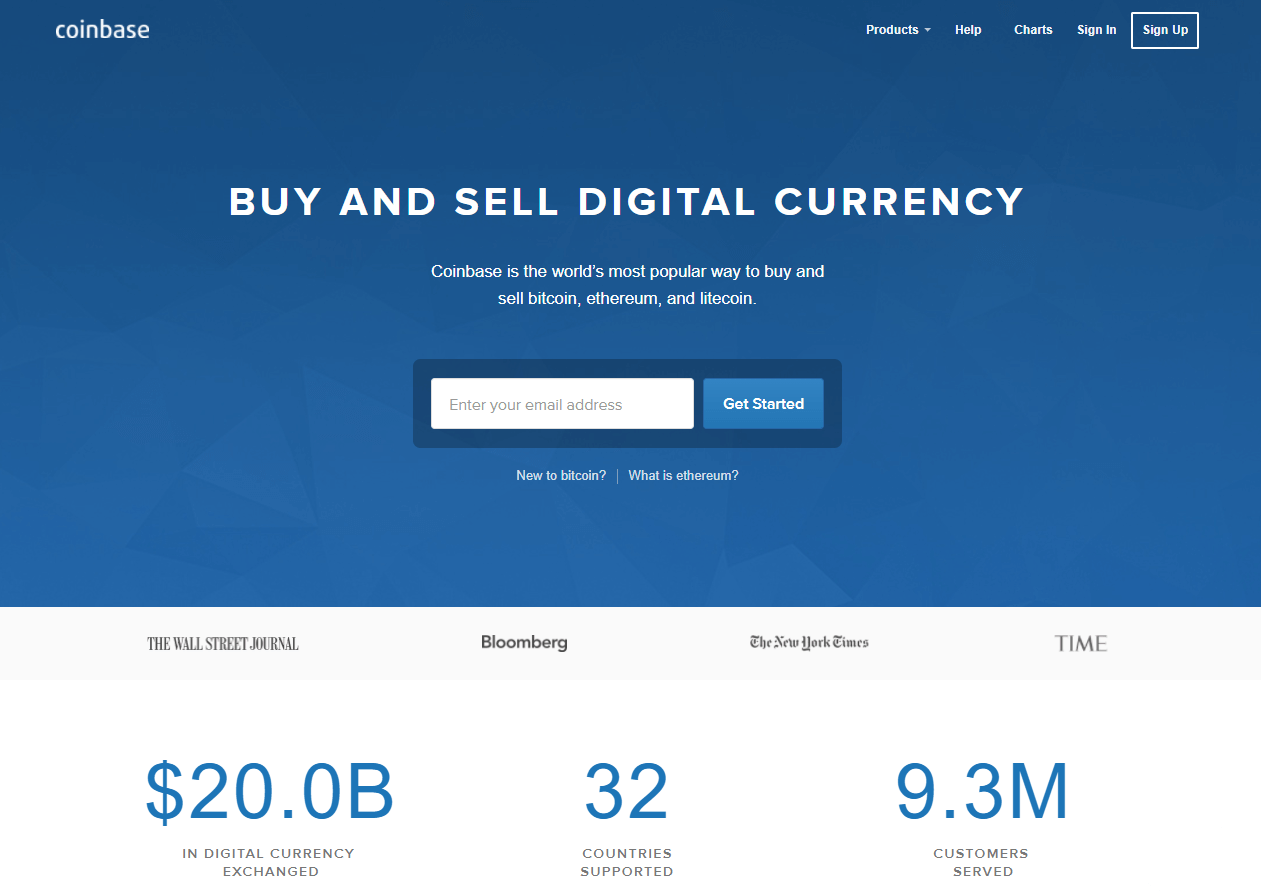 Coinbase is considered the main exchange of bitcoin available and probably the most popular and most reputable company in the field. It has low transaction rates, however, it is not available worldwide and the support takes time to respond, while keys are not private.
Blockchain Wallet Versus Bread
The blockchain wallet is one of those first wallets developed form bitcoin, offering online services for its users. Unlike Bread, it is used on web browser only, with no downloadable content available. Thus, its keys are not private, as it is for Bread.

On the side of fees, it has very similar feature, where you set your own program depending on how fast you wish your transactions to be.
Bread and Mycelium Comparison
When it comes to security, Mycelium has an upper hand over Bread, as it offers cold storage functions through its platform. It is also based on the phone only, through Google Play for Android is the only available environment at the moment.

Mycelium also offers a P2P exchange, where you can locate local traders and communicate with them to get coins, which is different from Bread's direct trade service.
Comparison of Airbitz and Bread
Both Bread and Airbitz have to be developed for phone users, with both iOS and Android platforms readily available in their respective stores. Airbitz has an upper hand terms of its decentralization, as it uses nodes rather than server when keys and transfers are concerned.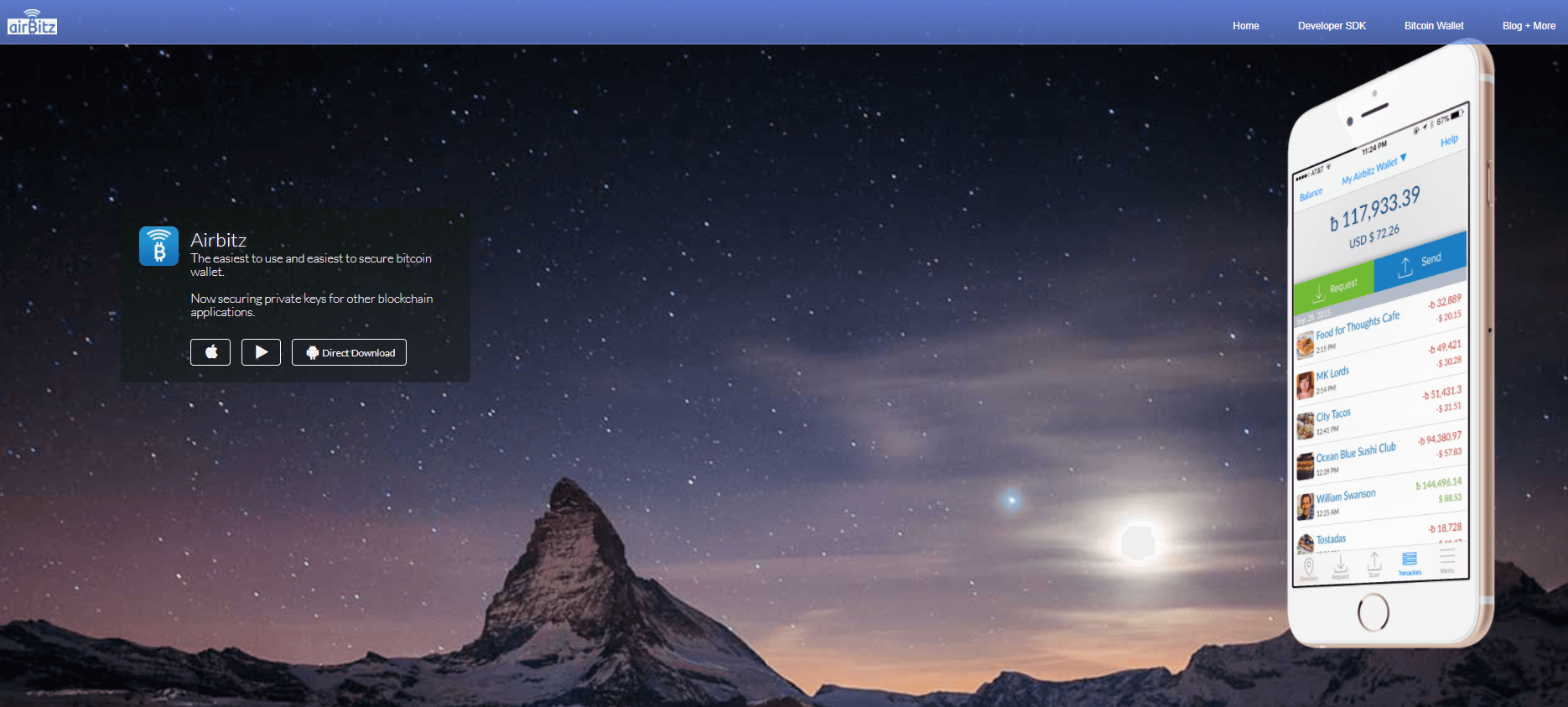 Airbitz uses a standard master bip32 private key, while fees are similar to Bread. You get to choose their level, setting the transfer speed depending on your needs.
Jaxx Wallet vs Bread
Jaxx, unlike Bread, did not stop itself on phone apps but also offers a desktop version of its wallet service. You can use the wallet by downloading it, but it does not offer private keys, as Bread does, with platforms available for Mac, Windows and Linux.

It is considered to be a bit slow since it functions through servers of its producer while interface and fees both match Bread in terms of functionality and choice.
Guide to Use Bread
In following sections, we will present you how to use Bread through step-by-step guides. We start off with receiving bitcoins to your Bread balance and then to import the balance from other wallets. As the last step, we show you how to easily send coins to other accounts.
How to Add Bitcoin to Bread?
To start, go to your dashboard window of Bread wallet and locate button "Receive ".
Now copy either QR or address codes to create a payment pathway to get coins.

Later on, simply check your balance as soon as you get the transfer confirmation from the other side. It is as easy as it sounds.
You may also want to purchase coins, by clicking "Buy" button, located right next to "Receive". Be warned that fees of 5% apply when purchasing bitcoins from Bread.
When you make and confirm the transaction, select "Send funds" and enter the details of your 2FA on the confirmation page.
Can You Import BTC from another Wallet?
At this point, apart from using "Receive" tool, you cannot directly connect other wallets with Brad, as it is the case with Coinbase for example. You simply need to use the address you generate on your phone to receive them. Thus, syncing it with other wallet platforms is not possible.
Send BTC with Bread
To send money, you start the process by licking button "Send" located on the same line as with "Receive" and "Buy. There, you will find details reading the outgoing transfer, finalizing it by clicking button "Send" at the bottom.

Another way is to tap the "To" label and use the keyboard to enter the address. Once you have entered the payment address, tap the "Amount" label and enter the amount.
Can I Transfer Bitcoins from Coinbase to Bread?
Using our guide, is it quite possible to send coins from Coinbase to your Bread wallet. Repeat the first step of our guide when receiving coins and then go to your Coinbase account. There, click "Send/Request button and sue the code you have generated on Bread.
Click "Send funds" button and then simply check your Bread wallet balance to confirm the transaction after an hour.
Bread FAQ
How to Recover Bread Wallet?
When installing Bread, you are provided with a "Paper Key", which is a list of 12 words used to restore access to your wallet in case of loss or update of the phone. Your wallet only exists on your phone, and the Paper key is the only way to restore your wallet.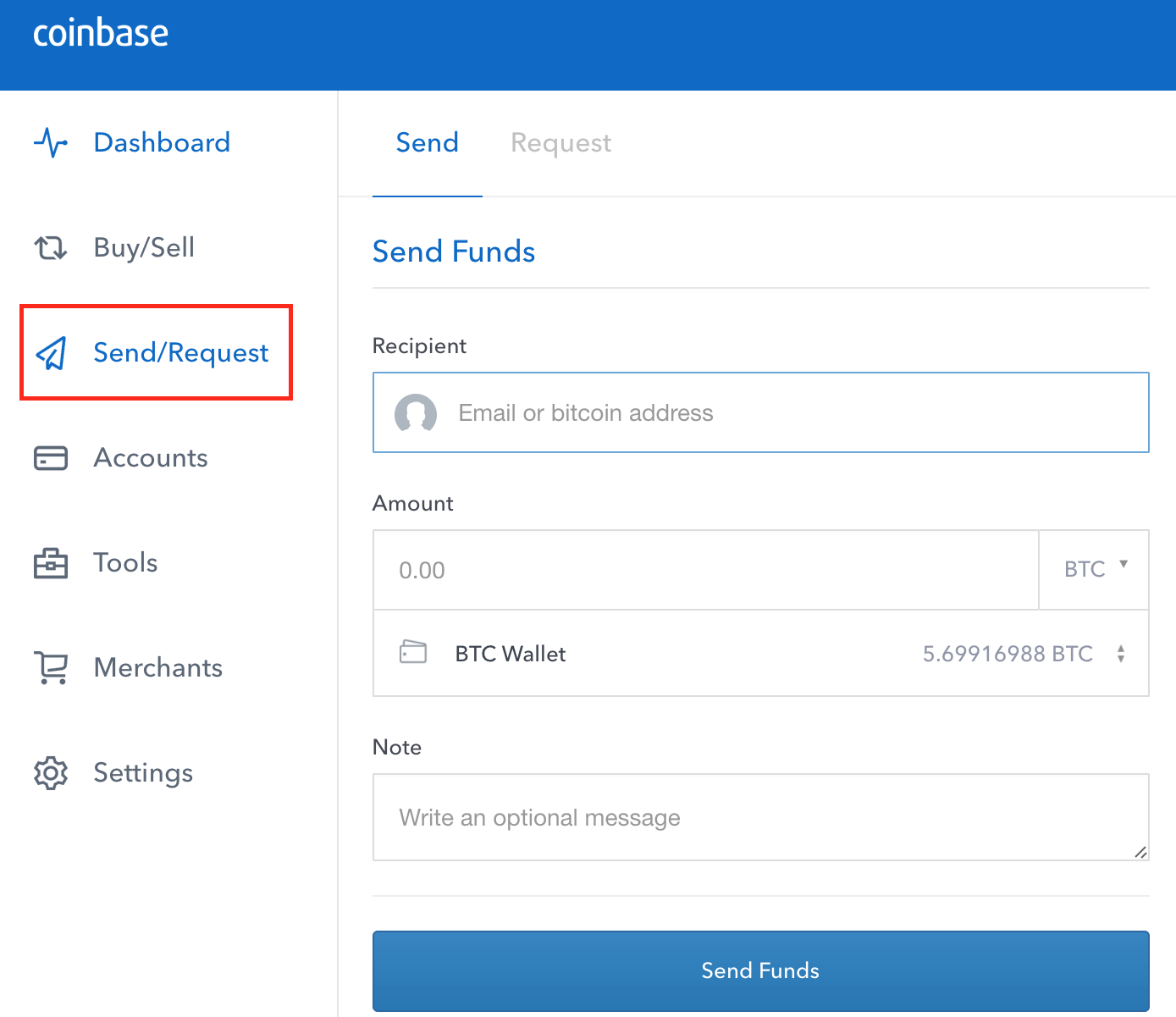 To retrieve your wallet, enter the 12 words from your paper key and click "Finish" to end the process. This will recover your balance and your settings, so be sure to keep the 12-word seed somewhere safe.
Does Bread Support Bitcoin Cash?
The Bread platform accepts both bitcoin and Bitcoin Cash, each having its own wallet service. The BCH was made available very quickly after its fork in this platform, where you can send, receive and maintain Bitcoin Cash's balance.
How to Send BTC from Bread to Bank Account?
There is no way to "send" bitcoins from your Bread to a bank account. You will have to send the bitcoins from your wallet to a bitcoin exchange where you can then sell them and transfer the money to your bank account.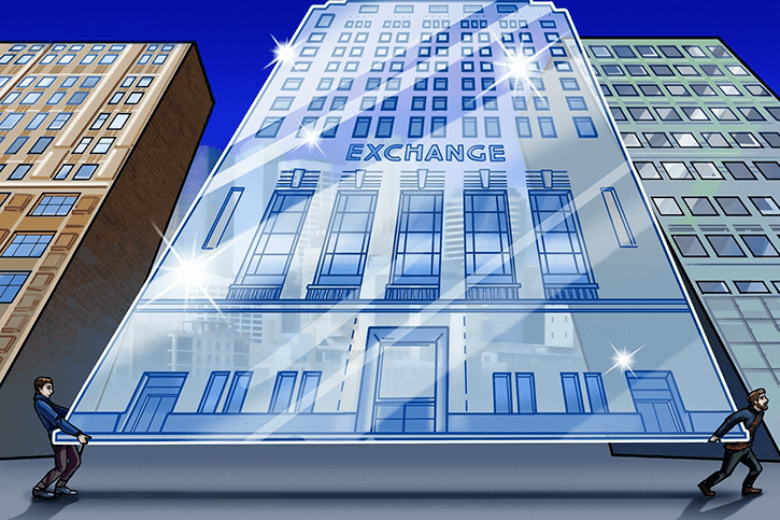 We recommend a few places for selling your bitcoins from the wallet:
Coinbase: a good option to sell for residents of the USA, Canada, Europe, UK, and Singapore, while funds can be withdrawn to your bank or PayPal.
Apps for Android and iOS
From the fourth quarter of 2017, Bread wallet is available in two major platforms of the market, Android and iOS, thus achieving an almost total reach.

In this way, the app can be downloaded from any device in the world, increasing the number of potential users who can use the platform.
Bread Wallet Alternatives
Other than Bread, there are many other wallet platforms that you can choose to store your coins in. We would recommend using hardware wallets like Ledger Nano S, TREZOR or KeepKey as these come with superior security features compared to all other products. They do come with a price tag but for a good reason, as you can use them in both online and offline environments.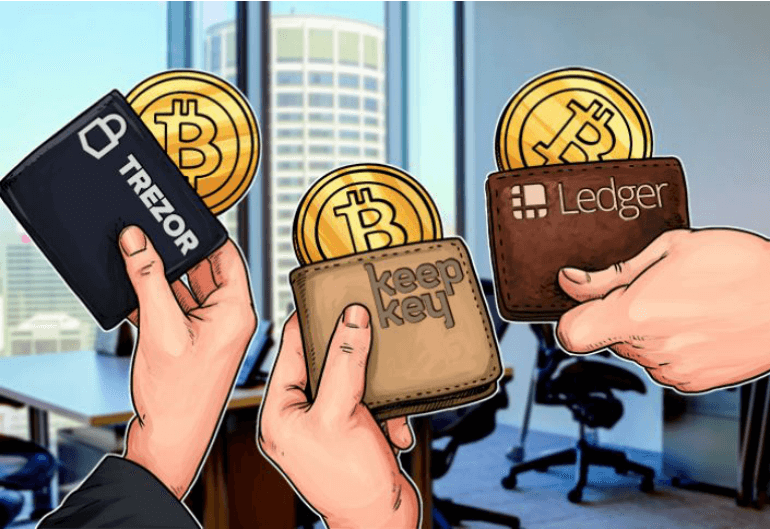 If this Bread wallet's article missed some of your questions or issues, contacts directly at BitcoinBestBuy and we will surely get back to you as soon as possible.